So I had all the lower dash trim pieces off for the past two days and when I went to put it all back together I noticed two things (electrical in nature) that are not plugged into anything (item #1) and don't have anything plugged into it (item #2) even though it looks like they should.
Rep points to whoever tells me what they are and if I am in any imminent danger of 1) randomly being ejected from my seat, 2) having my stereo Rick Roll me for the rest of its life, or 3) needing to actually do anything about it.
I assume they've been this way for 14 years, so ummm... yeah
You'll have to excuse me, I have no idea how to add circle outlines in either photobucket or iphoto and don't have photoshop or illustrator.
Item #1 (it's the small white clip in the center of the picture)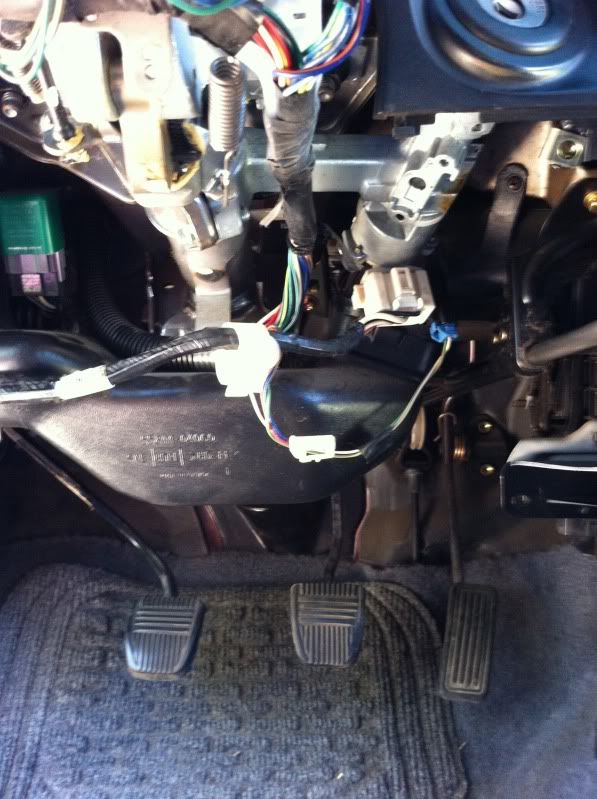 Item #1 (another view showing that white clip up close)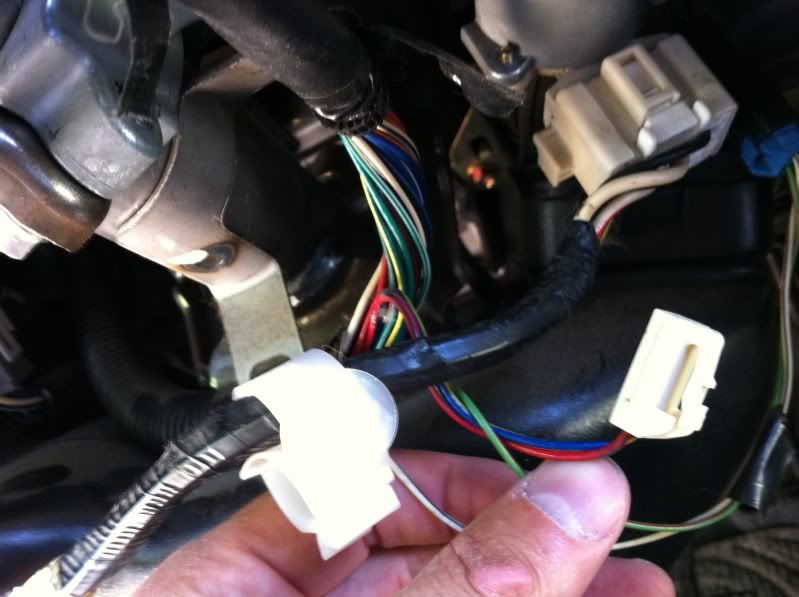 Item #1 (where those blue, red and yellow wires tie into... the wires running into this white clip comes through the firewall... the rest of the wires run up into the steering column)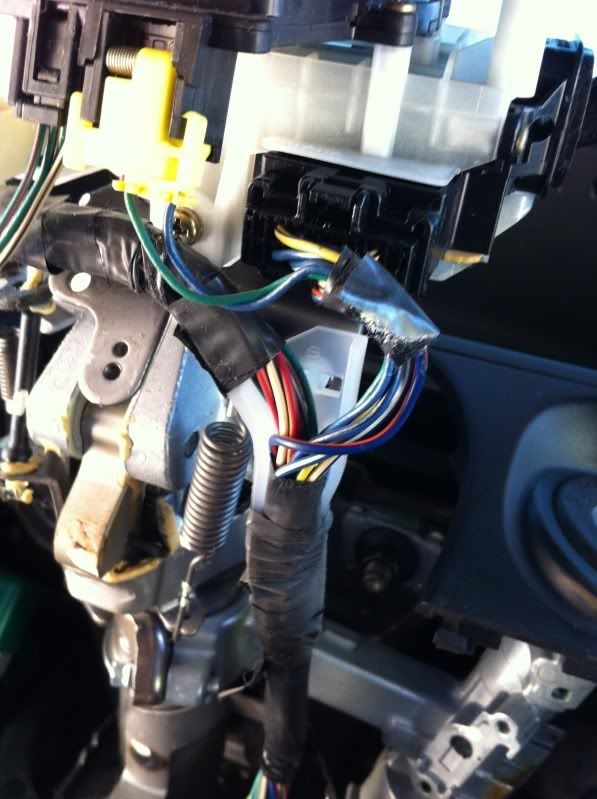 Item #2 (it's that black box full of female connectors. In this picture go diagonally up and right from the gas pedal. It is clipped into a bracket below the ebrake. This picture doesn't give it the proper depth perception... this black box is closer to the firewall than those silver brackets that hold the dash trim and closer to the passengers than the gas pedal)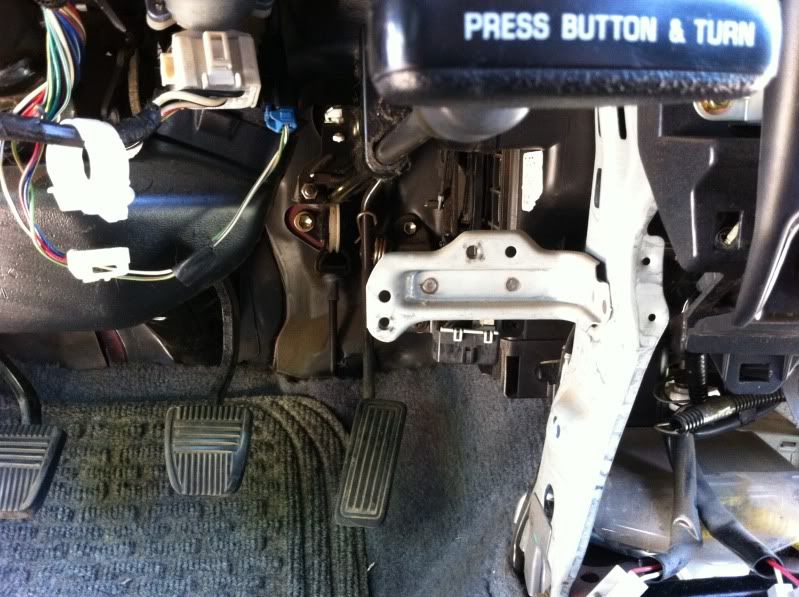 Item #2 (looking up from the floor into the black box in question)