Hi guys,
I've noticed on my vehicle when in 4 Lo I get a metal on metal grinding noise. 2H or 4H are all good. Just sucks riding the clutch on the trails in 4H instead of listening to grinding in 4Lo.
I have shift stick 4WD with ADD. w/o one touch 2-4 selector as the fsm calls it.
I've never opened a transfer case up before so I do not have a good visual of whats going on in there. I attached one of the diagrams from the fsm which is helpful, but it would be more useful to talk to someone who has had a play with one. Or knows whats going on.
I asked a buddy if it would be a bearing, but he believes all the bearings are always spinning its just weather its engaged or not.. . so you would always hear it grinding if it was. Not sure if thats how it works or not. Sound reminds me of that grinding noise u get from a really bad ujoint i guess.
Here is the diagram.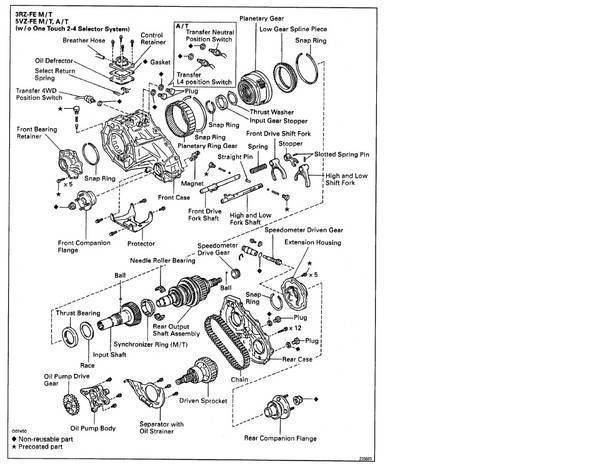 I looked at rebuild kits and used transfer cases from the scrap yard and both options are very expensive. I would rather just replace or fix the malfunction than throw money at it. I understand without seeing it yourself its almost impossible to diagnose for sure, but any insight would be great.
Thanks guys.