after reading alot and seeing so many mixed reviews, i decided to
pull the trigger on getting my fender flares back to black using the spray on bed liner method. i didnt plan very well but this is how it turned out.
bought three cans total at $11 per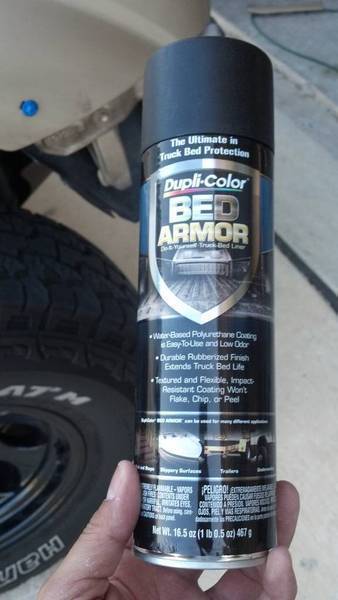 im sure you all know what a 1st gen Tacoma looks like without fender flares and a front grill.... heres my naked taco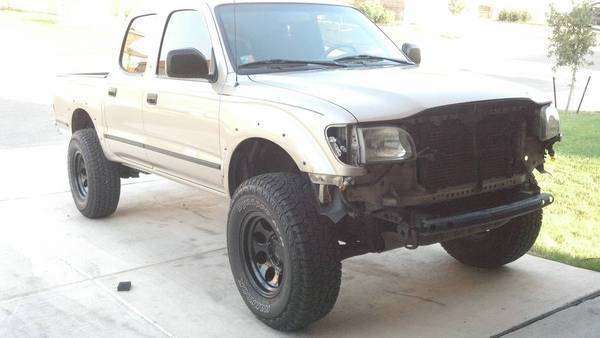 this is what it looked like after i sprayed the front bumper and put it back on. i took the bumper off i one piece and separated it into 3 pieces to make the process a little easier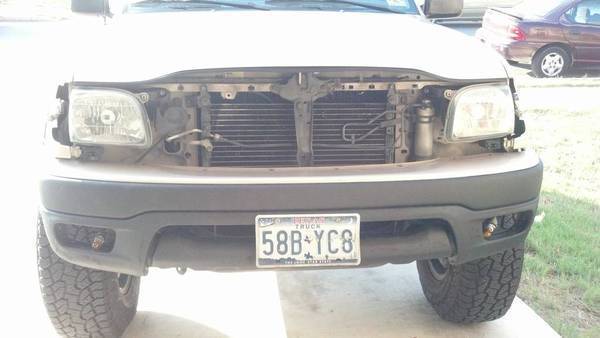 i broke the passenger sidemarker taking it off. i ordered new ones through
RockAuto
. $18 with shipping.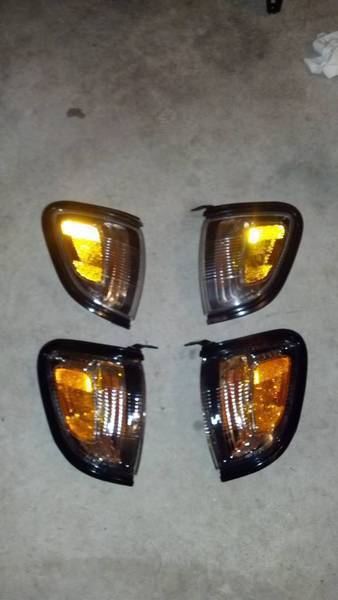 i thought it would look dumb having new sidemarkers with my old dull headlights, so i order new ones from 1Aauto. $69 with shipping. and i couldnt ignore my blinkers so i ordered new ones, $12 from A1auto as well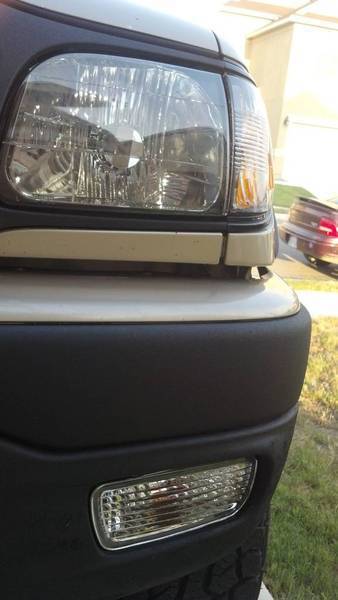 i would recomend 1Aauto and RockAuto to anyone. good prices and fast shipping. the parts i bought were not very expensive and everything fit as good as the factory parts. i am very pleased with how easy the duplicolor spray on bedliner was to use. it also has a nice texture. not very gritty but just enough. and my fenders are black again.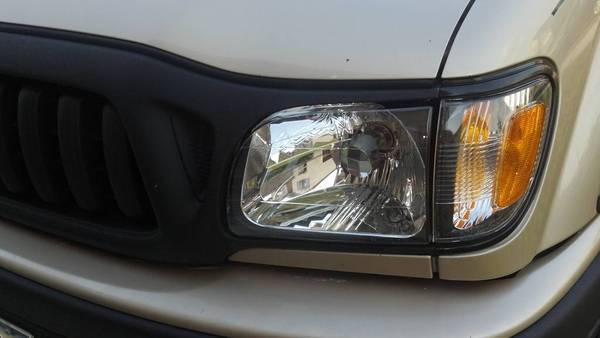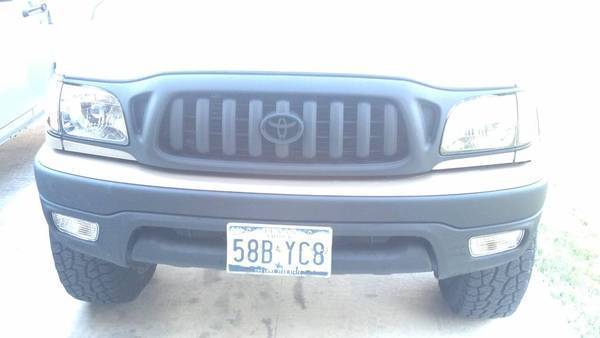 looks way better in person...... of course