Saturday Dan and I installed a Taco Box into Cameron's 2004 Tacoma that has had a previous SAS.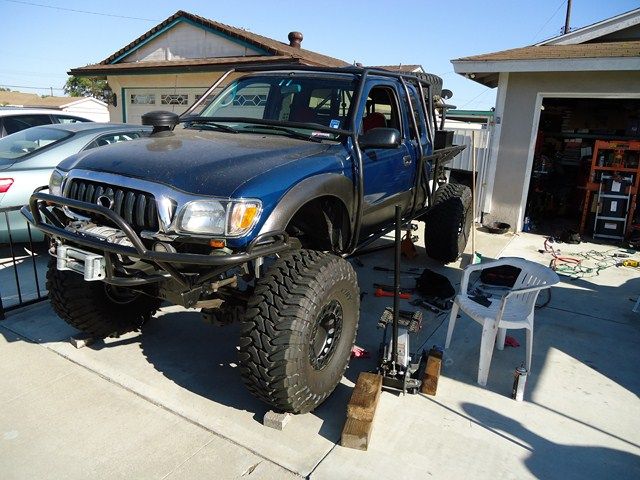 First off I would like to say what a joy it was to work with Cameron and his MUCH better half Katie. They were absolutely great.
Anyway, Cameron has owned this truck for about a month and it has the Sky Manufacturing leaf spring SAS kit on it and who ever did that part of the truck did a very good job. Can't say the same about some of the rest of the truck but Cameron, or should I say Katie, because she's the most mechanically inclined in that twosome, will take care of any of the issues this truck may have and they are starting at a good spot with adding a
Marlin Crawler
Taco Box with 4.7 gears in it.
This Taco Box is actually a hybrid of sorts. It seems that Marlin Crawler and Inchworm have teamed up to make one awesome crawler box. The front and rear adapters are Inchworm with the rear clocking plate being a derivitive of Marlin's rear clocking plate, while the internals are all Marlin Crawler hardware.
At first this set up can be quite confusing because the front and rear plates are designed to work with a number of different applications. After some figuring out from Dan and I we were able to install this and come away with a leak free install.
They drove down from the bay area about 8 hours away and were on the road the next morning and when they got home they reported that there was no noise at all, the interior was closed up tight and not one drop of fluid anywhere. I love it.
Here is the new crawler. Pretty....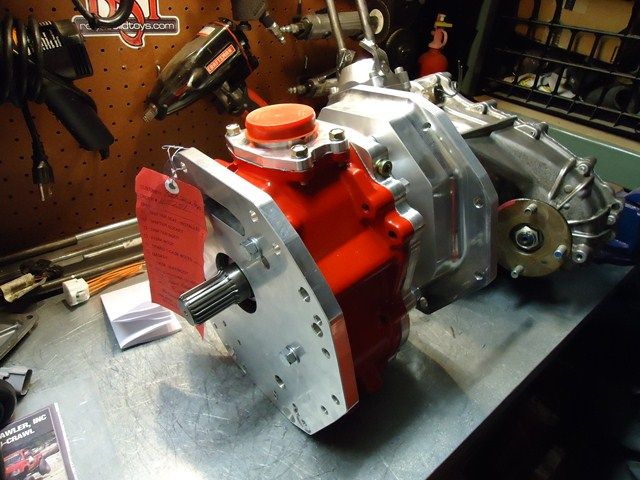 First thing we had to do was cut off this skid plate frame that the previous owner installed. That was a pain because it looked like he was trying to support a battle ship with this one tube.
I mean...look at how thick this stuff was...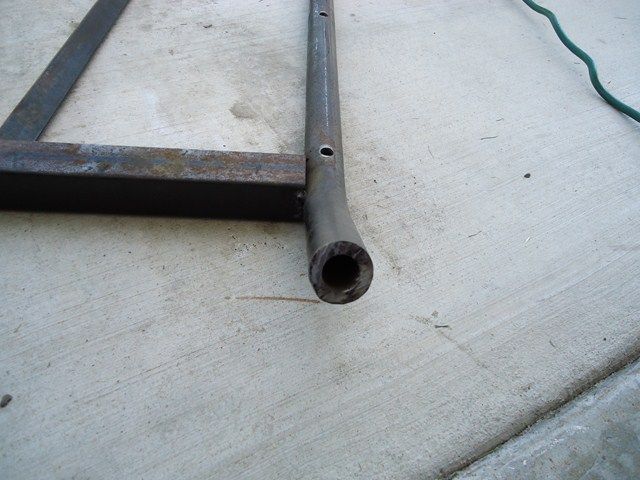 After that was done we took the t case out and then I opened it up because we thought we had a problem with the coupler. When I got it opened I noticed there were some differences from other chain case's that I haven't seen before. One was this synchro on the low side of the planetary gear set. Why in the world would there be a synchro on the hi/lo section of the gearset. A call was made to the man himself, Marlin, and he cleared it all up for me. Since this is a fully manual case behind a manual transmission, but the case is still shift on the fly, Toyota put a synchro both on the 2wd/4wd section and the hi/lo section. I know, it's not there on the FJ case six speed but that is because the FJ has ADD hubs and not manual hubs. With that and the fact that this truck is a 2004 Tacoma my guess is this t case is from an earlier Tacoma that had manual hubs unless this truck came from the factory with manual hubs. Here is a picture of the synchro on the planetary side.
And this is where it goes.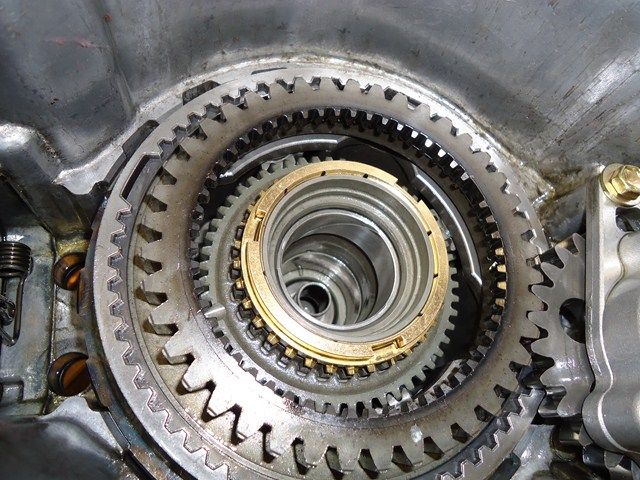 This case also has the smaller 26 spline input shaft but shouldn't be an issue since it's behind the 2.7
Since this has a 26 spline input but the crawler has the bigger 23 spline input we have to use a special coupler that has both the 26 spline for the transmission side and the 23 spline for the Taco Box side.
While I was in the t case Dan clean out the oil pick up screen. It was pretty clean to begin with but we wanted to make sure it was perfect.
Got it all installed, here the t case is not yet bolted to the crawler.
Put the shifters in and they were on their way back to their hotel for some sleep and an early morning drive back to the Bay Area.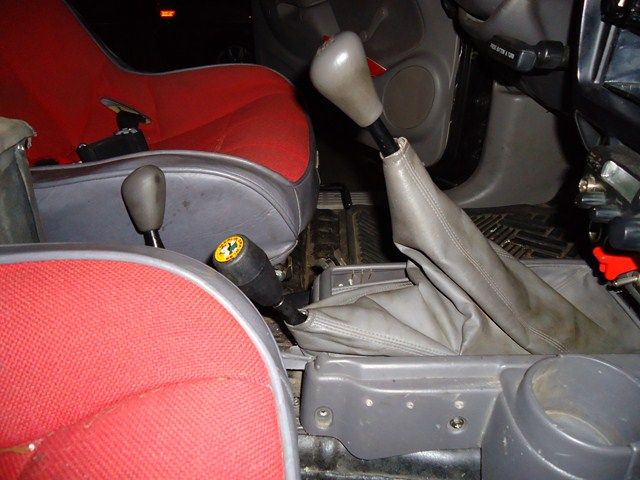 Another RockSolidToys install in the books and happy clients as well.
Stay safe and be good people.....