Well due to a combination of personal stuupidity, gravity, and bad luck I find myself with some pretty nasty rear bumper damage.. long story short it contacted a cement wall on the drivers side rear.
The bumper itself is a little bent out of shape, but weathered the blow pretty well..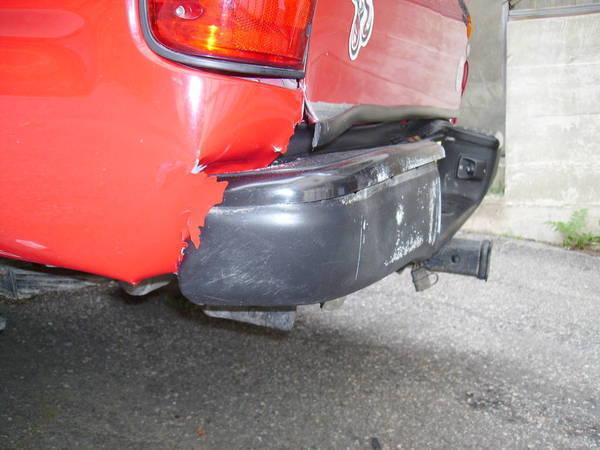 but the bumper bracket is twisted like a pretzil, and the rear panel got smacked in bad.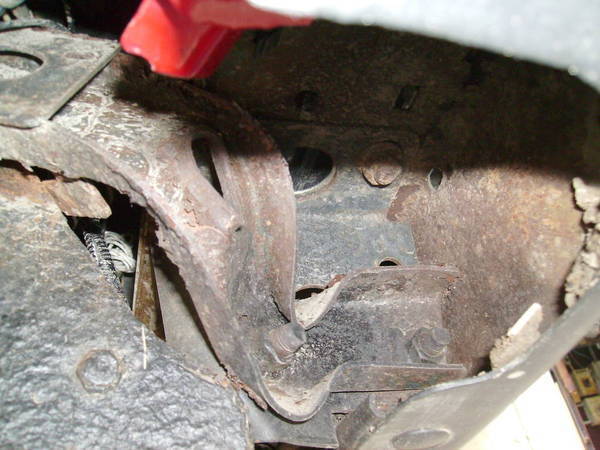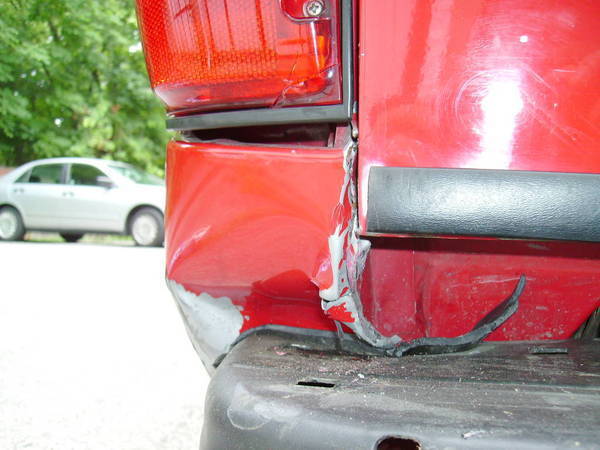 I had to bash in some of the metal to allow the tailgate to work properly too
In addition to the above damage I also got a few bad scrathes, 2 dents in the tailgate, and a cracked tail-light.
OK so I know you'l ALL say just buy a sweet aftermarket bumper, but the $$ is not there for that right now, so I'm thinking I can fix what I got here.
How hard will it be for me to bend the bracket back into shape? and will it reatain enough strength?
Does the rear panel look fixable for a guy with zero body-work experience??
OPINIONS AND EXPERIENCE WANTED PLEASE!!!