Yesterday I picked up some 1" foam from jo-ann fabrics for $9. So this morning I tore into the seat again. Thursday night I added a 3/4" piece of foam out of the backrest portion from one of my FJ40 original rear jump seats into the backrest of the Tacoma driver's seat for some much needed lumbar support. Then I had added a 1-1/2" or 2" section under the center of the cushion. The backrest portion is great. My commute is an hour each way and last night was the first time my back hasn't hurt since I parked old BMW for the winter and started driving this Tacoma. My last truck was an 05 TRD with sport buckets that were super-comfy.
So here we go with teardown of the 60/40. Once it's out of the truck you need to unbolt the track on the outside, 3 bolts on the inside, and remove the outer hinge cover and 2 bolts there. Then with a little wiggling you wind up with this.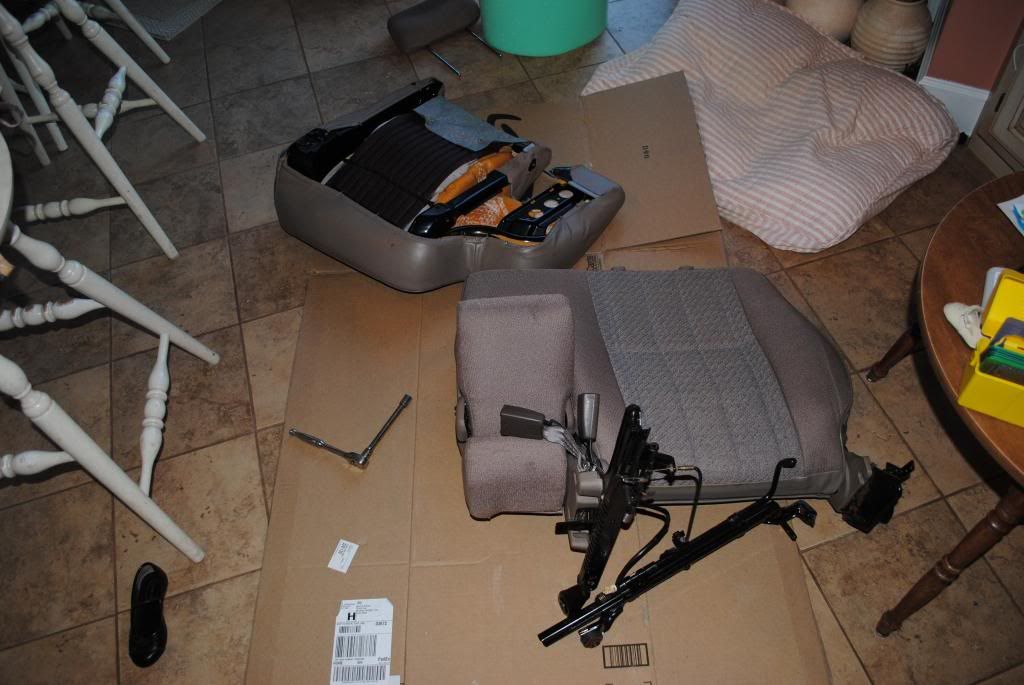 Then I used a pair of diagonal cutting pliers to remove the hog rings around the base of the seat cushion that hold the upholstery to the frame. There are also a few plastic tabs to undo.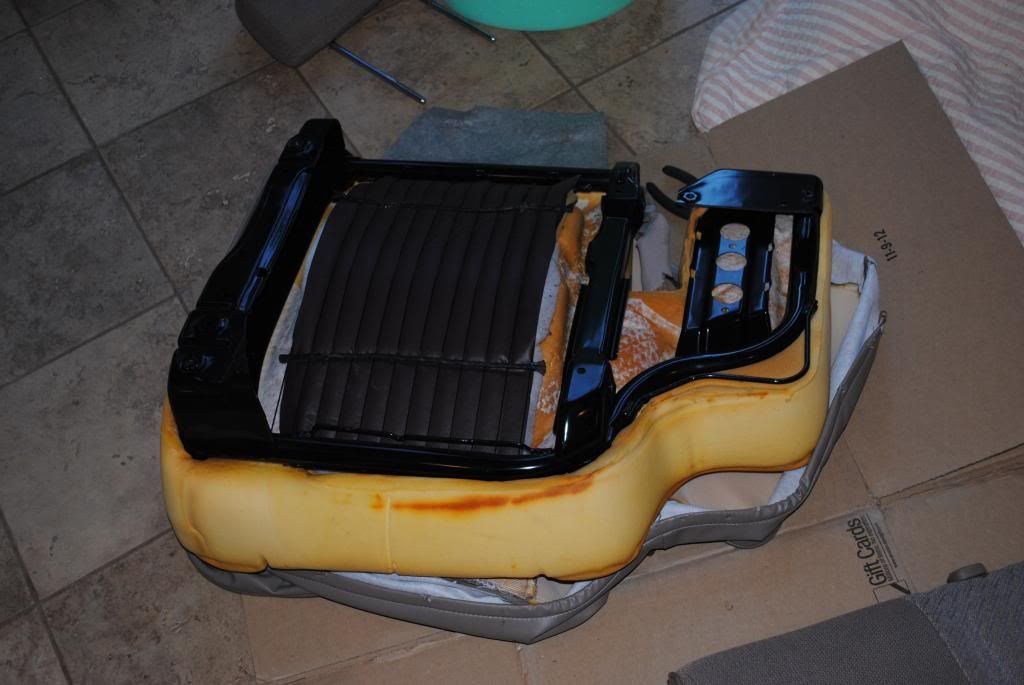 Once those are all undone you flip the cushion over and remove the hog rings that hold the center of the upholstery to the wires embedded in the stock foam.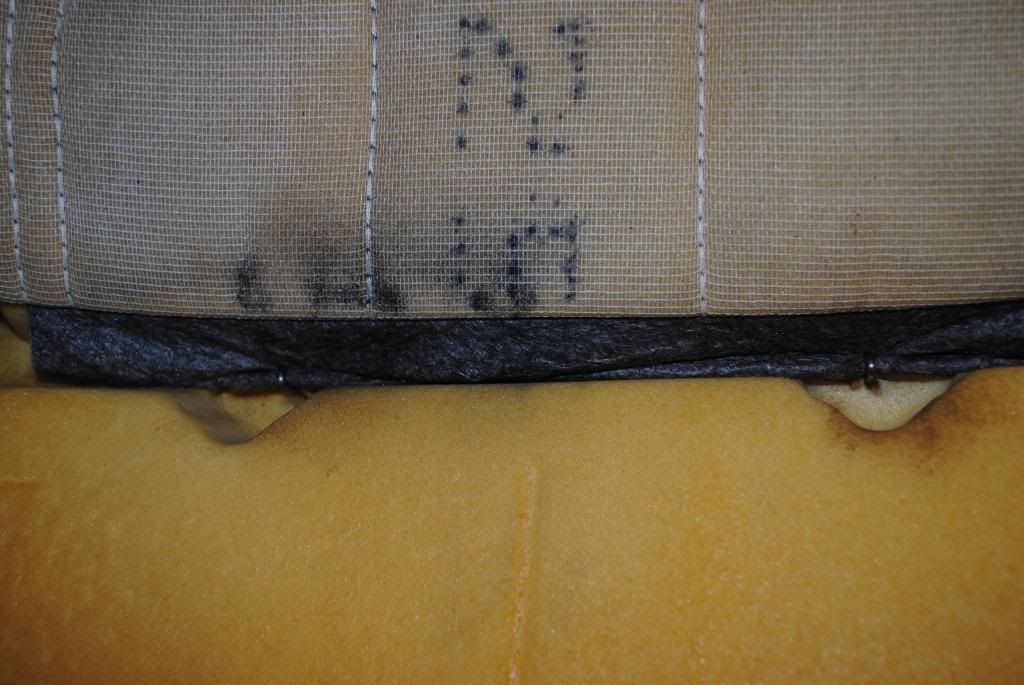 Now I cut pieces of foam to fit on the top of the original cushion.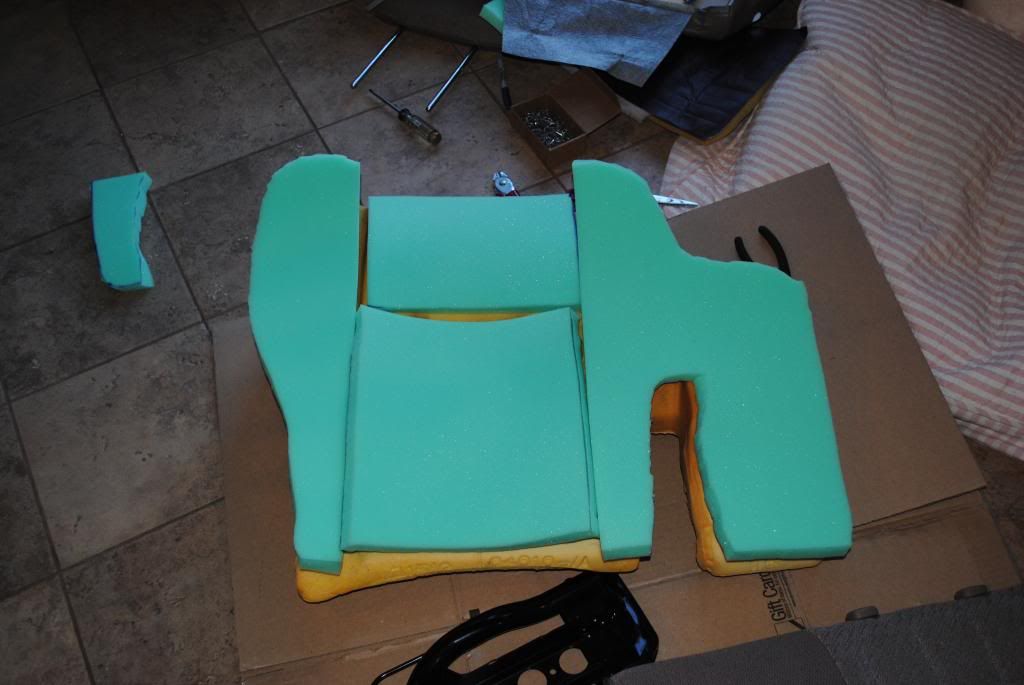 Then put the "butt" section in and got out the new hog rings and hog ring pliers and fastened the upholstery back down. Then I put the other sections of new foam in place and put the stock jute pad back under the seat foam, and re-fastened it to the frame.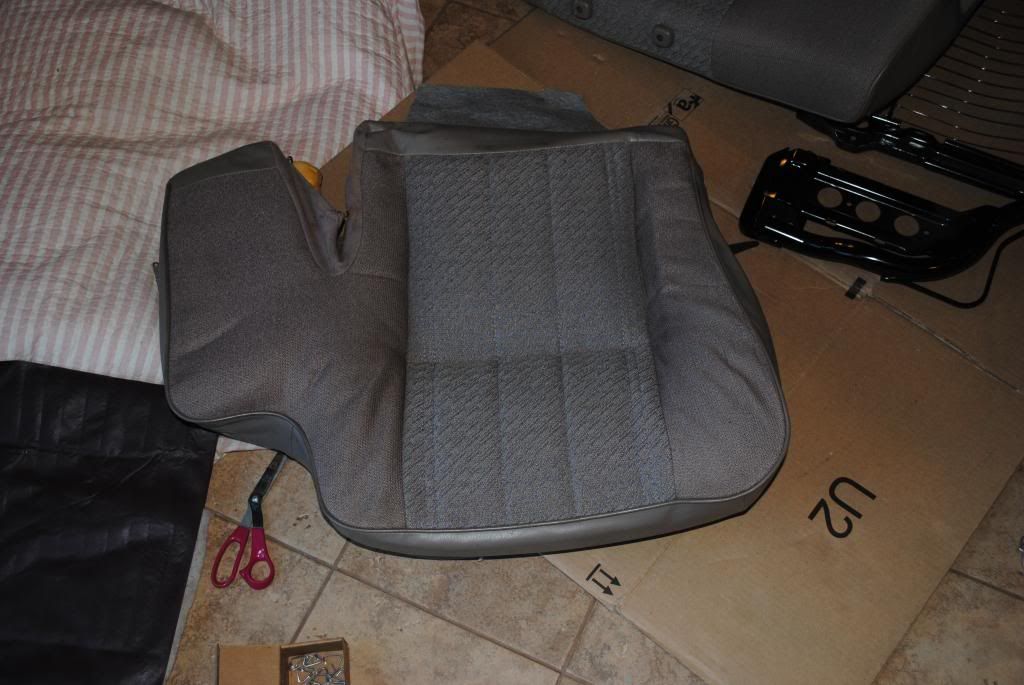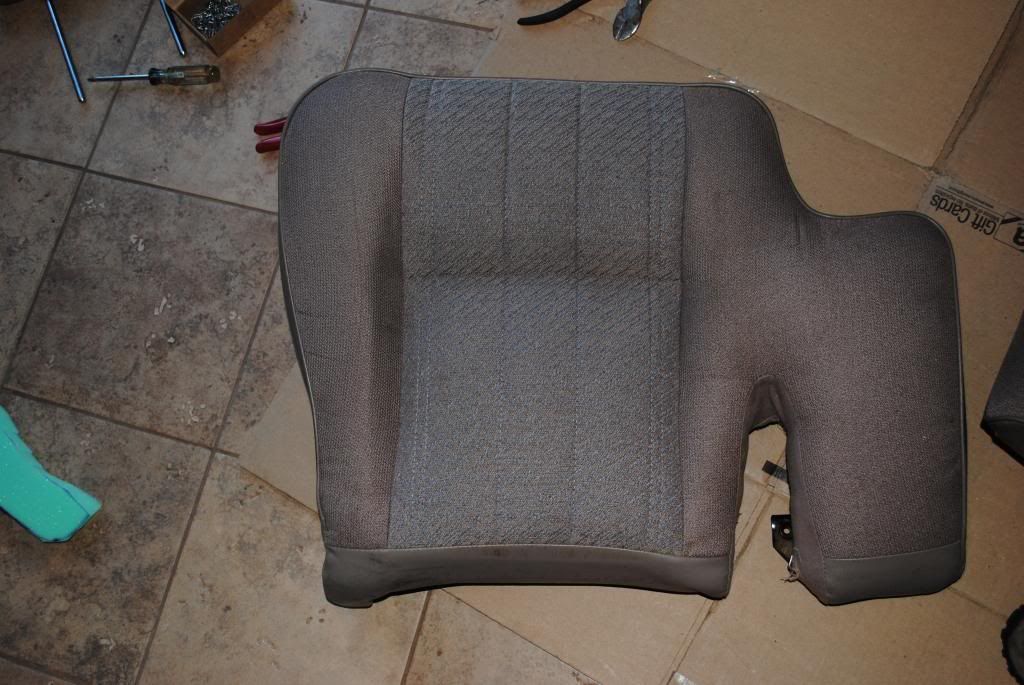 Then put it back in the truck.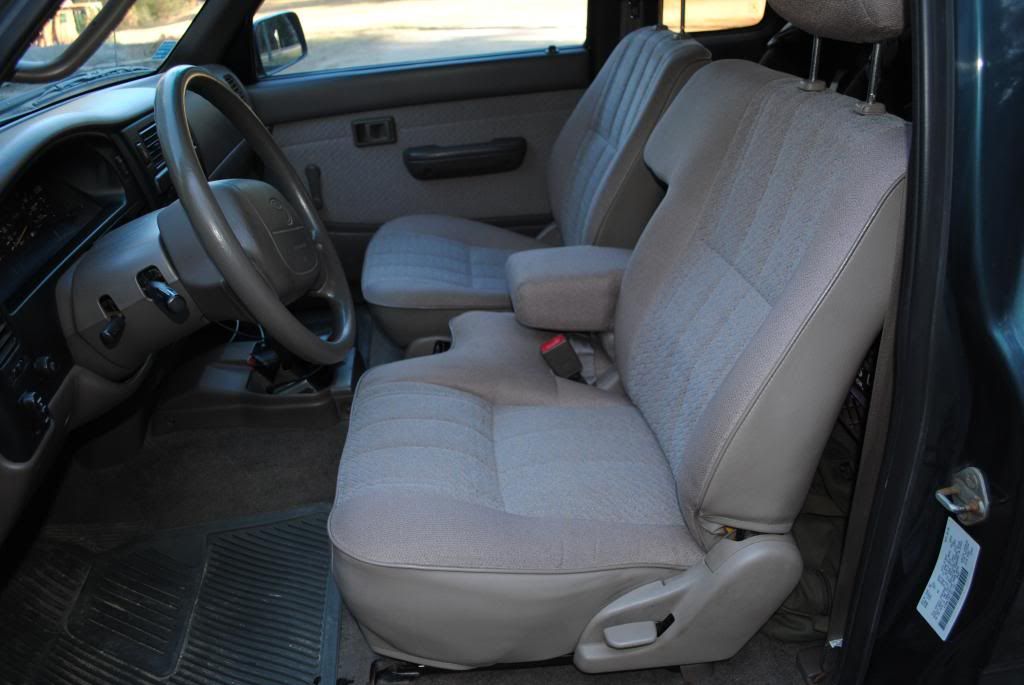 I haven't driven it yet but it's super-cush and seems to be very comfortable. Certainly isn't anything like the sport seats in my 89 325is (which I think are the most comfortable seats on the planet) but I think it will do just fine. I'll report back in a few hundred miles. Who knows how long it will last (probably quite a while I suspect) but considering the truck has 253k on it I think the $9 investment was well worth it. However if I ever come across a 95-97 SR5 Tacoma or a later limited with tan buckets in good shape in a salvage yard I'll be scooping them up for sure. I thought about 4Runner seats but I really don't want to weld (although I can) and I really have to have the passenger seat slide forward. Getting a sleepy 5 year old out of the back would be impossible without that feature.