I found a 2003 Toyota Tacoma for sale on base for $12,600 obo. I scheduled a test drive with the guy tomorrow at 3:30, and from what I looked at today it seems to be in really good condition! I'll do a thorough inspection tomorrow after I test drive it.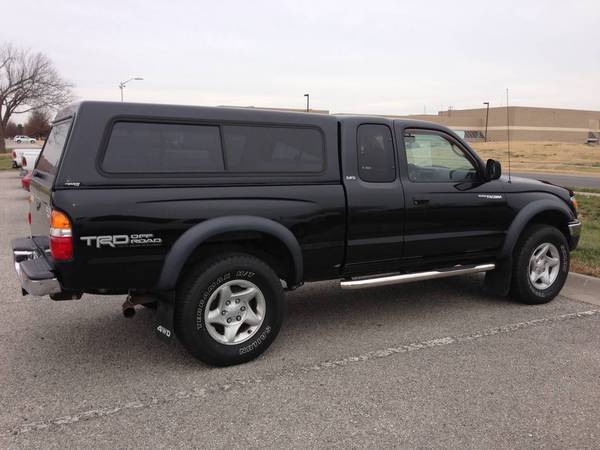 The description on the For Sale sign:
"<119,000 miles. SR5/TRD. Tow package. Power windows/mirrors. 4wd. V6 Stock radio. New tires, front brakes and rotors, shocks, struts, radiator thermometer. Recently changed brake fluid and flushed radiator. 2nd owner since 2006/36,000 miles. Selling because because can't meet the needs of my growing family"
Seems pretty legit, based from what I know so far I'm not sure what I should offer up as a price. KBB is a little over 9,500.