EDIT:

OPENING THREAD TO ALL
RARE COLORED FIRST GENS.
(cobalt blue pearl 8k6, cool steel metaliic 926, copper canyon mica 3m1, horizon blue metallic 8n1, lavender steel metallic 926, mystic purple mica 938, paradise blue metallic 754, pewter pearl 196, surfside green mica 6p4) ONLY PLEASE!!!
remember:
I feel like this beautiful blue paint is a rare color among first gen. tacos, i've seen maybe 3 other tacos in person with the same color as me and probably about 3 on TW. so if u got a horizon blue metallic taco lets see it!
heres mine on the left and my buddy simon's on the right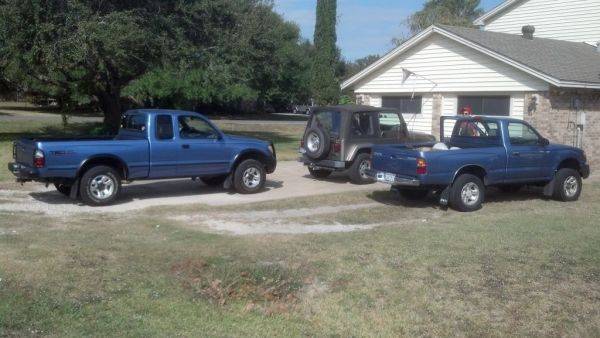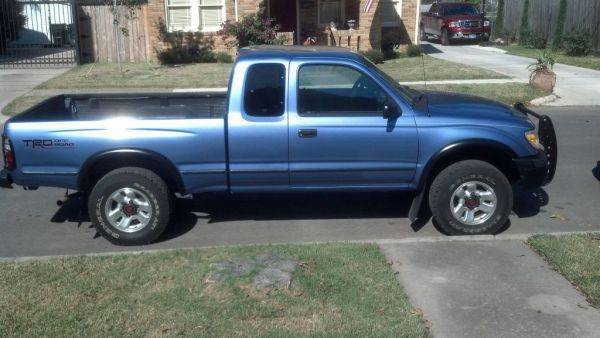 newest pic (xmas facelift)