So I don't always have my
tonneau cover
open at night for when I'm loading, but when I do, I am constantly irritated by the lack of lighting and am not happy with the products available.
Solution: make a kit.
Teaser: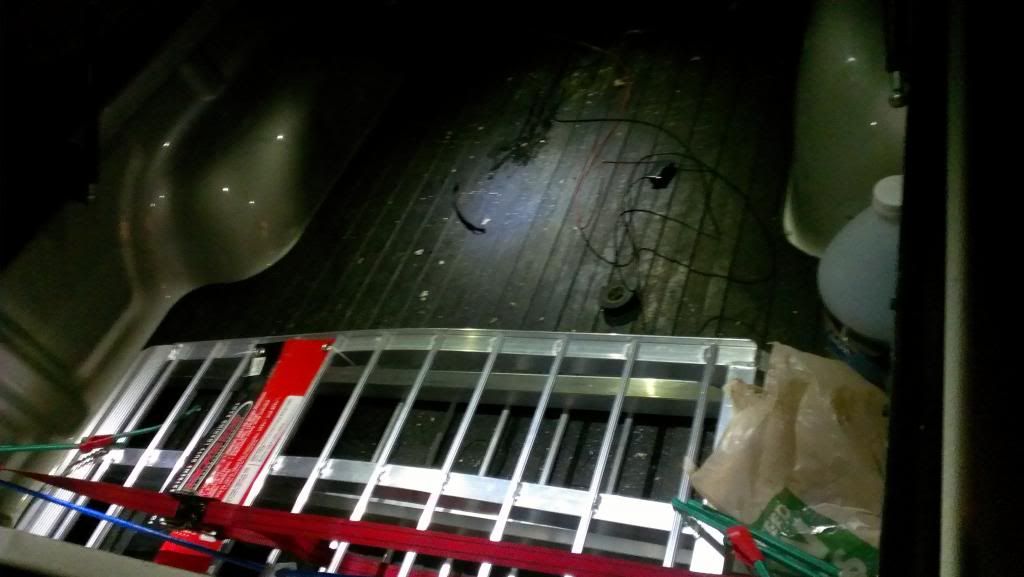 The "kit" consists of 3(+) recessed mount 3-watt led fixtures, full wiring, 2 switches and a "concealer" for all the wiring.
The picture is just the fixtures "affixed" to the cover.
Principle idea:
I want the lights on whenever I open the cover and I want to be able to override that using a switch (meaning the light will stay off with the cover open for daytime use).
I'll post some more pictures of the prototype when I'm done (~the next week).
It can be used in
any
tonneau or camper (with modifications on my end and a different mounting method) and will be fully customizable (ie # of lights, automatic switches, input source, concealer color), I'll just need a few answers from any user to determine the best method.
The picture above represents the circuit powered on a 9v battery just to give you an idea of the light output. It will be approximately 25% brighter when run off the battery.
Any input/interest is much appreciated! Feel free to post questions here.