About a month ago I got stuck in some deep mud and high-centered and
really
wished I had a hi-lift with me.. Had to get rescued by a Cummins..
So recently I bought a 54" hi lift, but then there's the problem of where to store it.. its bulky, heavy, and awkward.
After looking at some of the options I decided to just make my own. I designed it based on the HI Lift 4XRAC but added a few things which I felt were necessary.
This is how it turned out!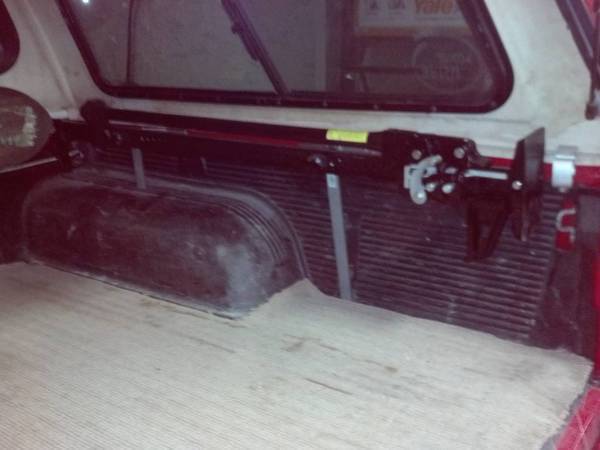 fits nicely along the side of the bed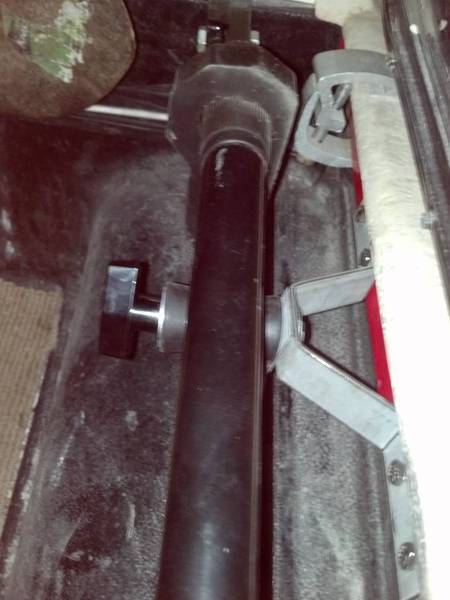 added rubber stoppers on each side of the jack to secure it snuggly and prevent damage from the bolts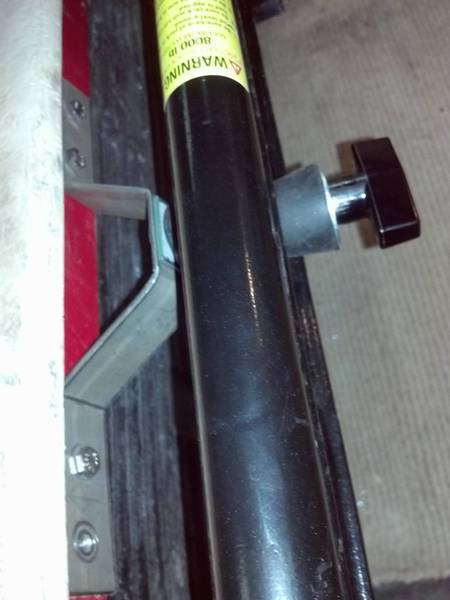 found these screw on handles and they're perfect! much better than wing-nuts
also there are backing plates on the back-side of the bed rails for added strength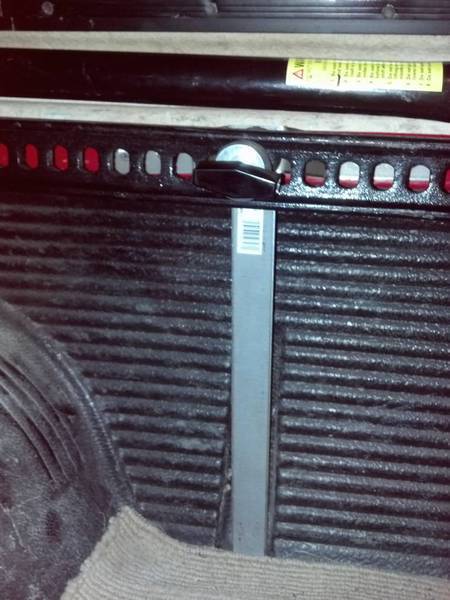 because the jack is so heavy I thought it needed some type of vertical supports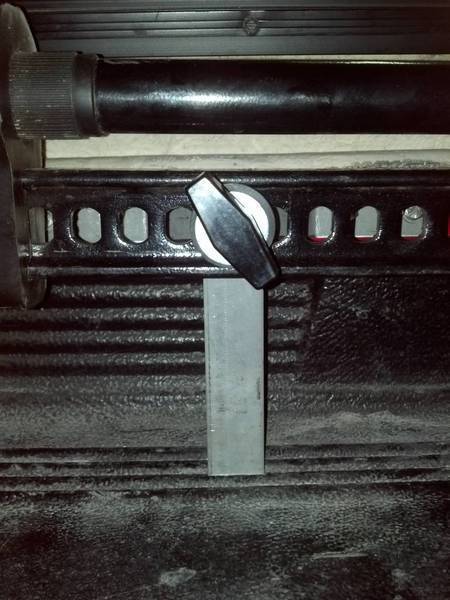 Materials used:
(42") 1 1/2" x 1/8" flat steel (brackets, vertical supports, and backing plates)
(8) 1/4" x 3/4" hex bolts and stop nuts (used to mount brackets to bed rail)
(2) 5/16" x 3 1/2" full thread hex bolts
(4) fender washers
(2) 5/16" nuts
(4) rubber stoppers
(2) screw on handles
The jack is very secure and doesn't seem to bounce around at all and the handles make it very easy and quick to access. Total cost was about $40.
*sorry I didn't get any pics of the "fabrication" process but I plan on taking it all apart to paint it so I can get some.
Hope this helps someone out!!