Well, I sold my the truck in my sig yesterday and looking at another 1st gen taco. I have 3 I am looking into and need some advice. So here they are
#1
-1998 SR5 4x4 with 132k that was bought at an auction. the guy doesn't know if the water pump or timing belt has ever been changed. Has power locks/windows and cruise. Has tow package. Its white and there aren't any big visual defects and it looks like its been taken pretty good care of. It has the 3.4L and is an Auto. I can get it for $6000 plus tax and title at a lot near my house
#2
-2001 SR5 4x4 with 222k with ARB bumper and snorkel. Looks clean. Has manual windows and locks, no cruise. No significant damage or defects. Owner has owned for 6months but they had not ever done anything with water pump or timing belt. Has newer BFG all terrains with about 80% left. Has tow package as well. Has 3.4L and 5 speed trans. Can get it for $5800.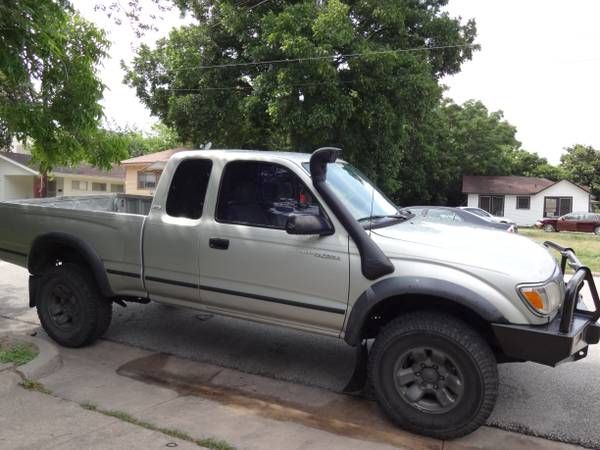 #3
-1999 SR5 4x4 with 179k. Its a 1 owner truck and the water pump and timing belt were done at 120k. It is green and looks to be in awesome condition. Has newer tires, running boards and cruise but manual windows and locks. Looks to most babied truck of the 3. Has the 3.4L and auto trans. Said he would take $7000 for it.
Give me your thoughts on the 3 choices. Thanks for the help!