My truck started out with lots of chrome. I slowly began converting everything to black Currently, everything except my wheels, rear bumper, door handles and emblems are black. The door handles annoy me the most. I wanted black replacement handles but didn't feel like ripping my door apart. I thought about painting but didn't want to risk chipping. So next I had an idea. Wrap them with vinyl. I contacted ruggedT and he hooked me up with some 2x7 black matte rectangular vinyl cut outs for less than the price of a can of paint. I trimmed them, cleaned the door handles, and slapped them on. They came out really well! I hope they last and don't slowly peel off. I am curious to see how they handle washing/weathering. The hardest part was cutting them to size. Anyways heres some pics!
I first cleaned the handles and propped them up with some old bushings. Propping them up helped fold behind the access vinyl to ensure full coverage of the handle.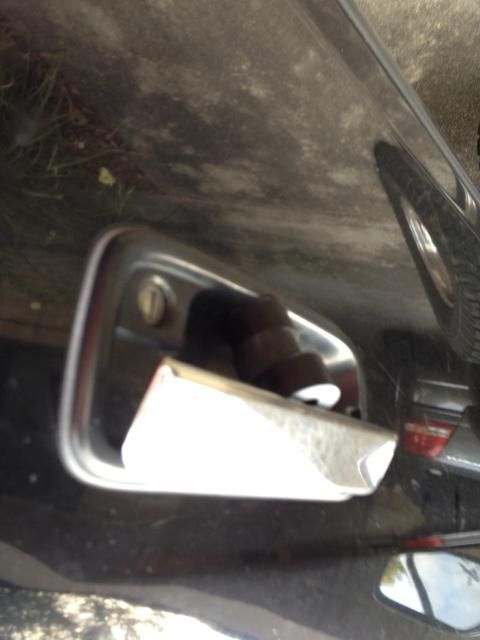 Next I cut them, rounded the edges, and sliced the corners so they would fold back easily.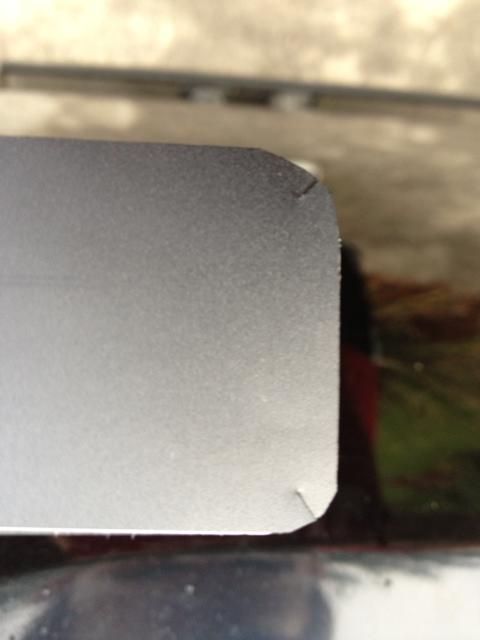 Then I stretched the vinyl and pressed it down going from the inside out to the edges. Be sure not to allow any bubbles.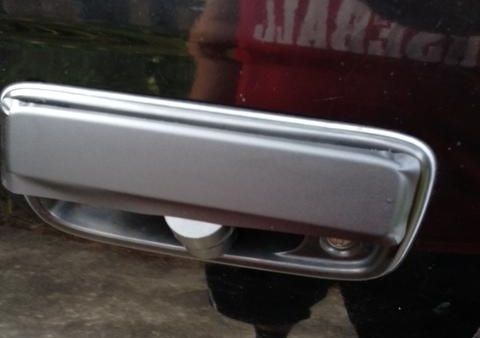 Finally fold back the edges and make it look clean. And you're done!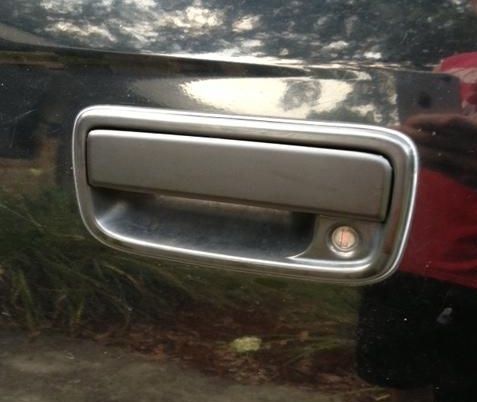 For any vinyl decals, I'd suggest contacting ruggedT! He was quite helpful in getting me exactly what I needed!