I had always dreamed of a plate bumper. I really wanted an Elite, but I could not afford it. I then looked at the
All Pro
APEX bumper, but still couldn't afford it. I then decided to go with a Trail Gear Low-Profile bumper with the light hoop. After looking at other people's trucks with the bumper, I decided to put some diamond plate on the top to fill it in. The rest is history!
Here is the bumper when I brought it home!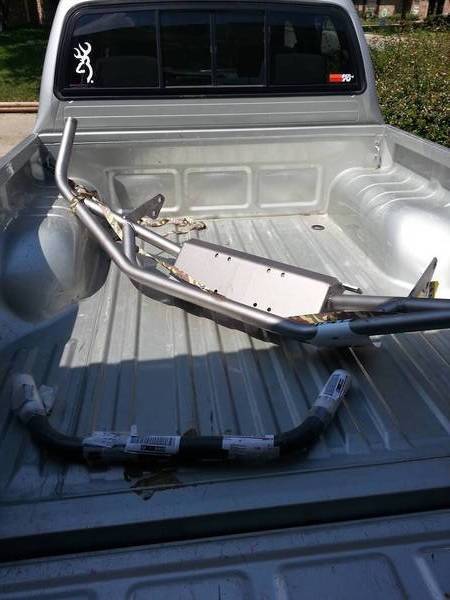 First thing on the agenda was to get the light bar welded on.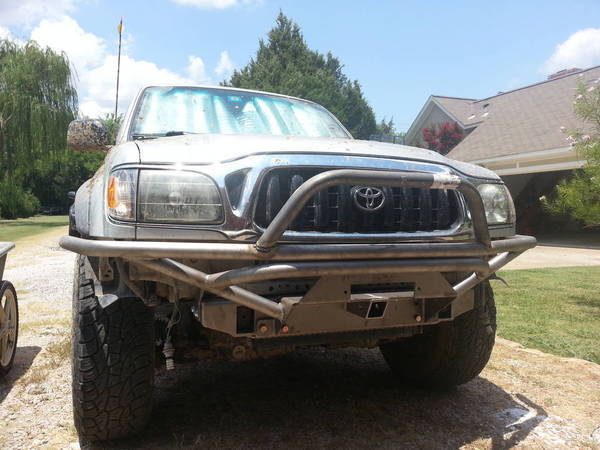 Next, came the top plates. I don't have a picture of my mock up cardboard, but here's this.
Driver side: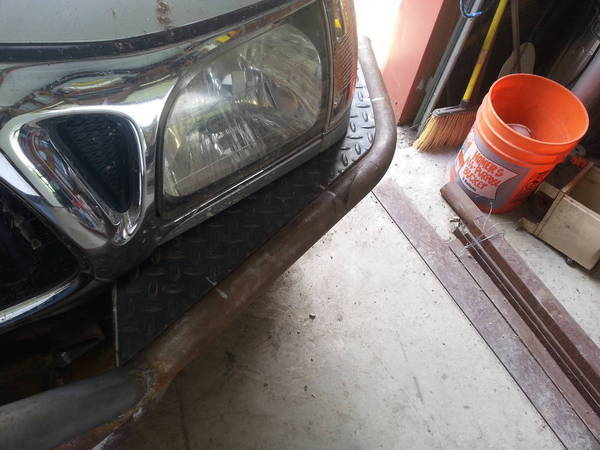 Passanger side:
Now was about the time when i started getting ideas. I didn't like being able to see the washer fluid container and didn't want to modify it. More plate!!! But first, mock-ups!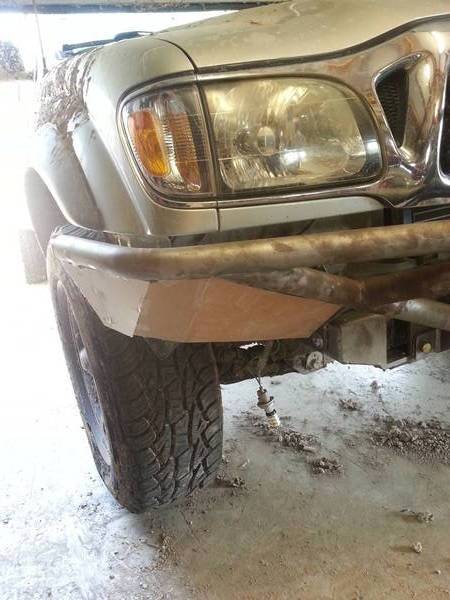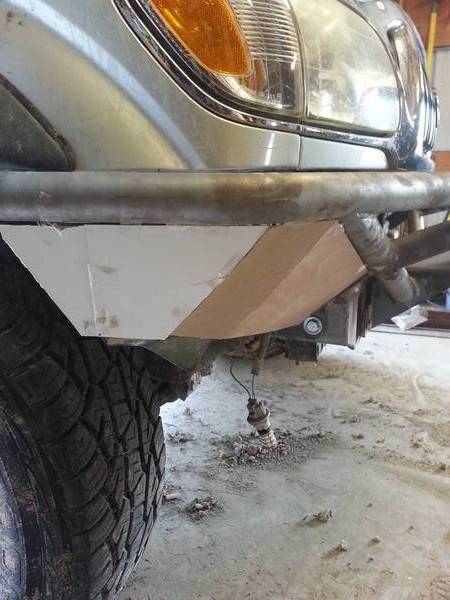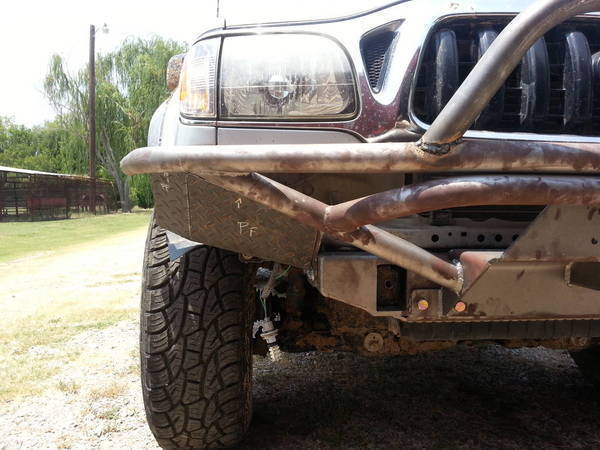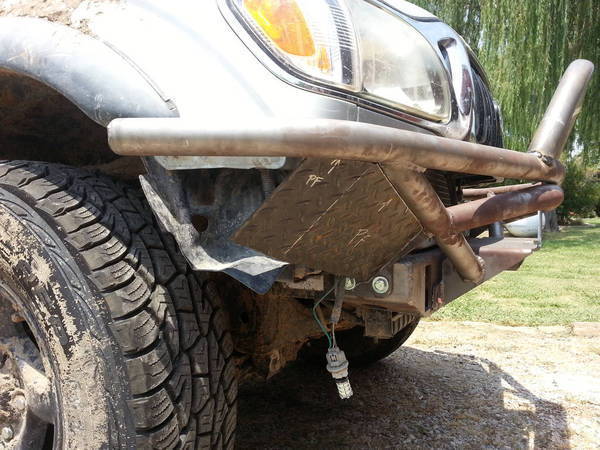 After doing all that to both sides, i had tons of plate left. I decided to fill in the smaller triangles on the front. I forgot to take close-up photos of those at the time. They can be seen in the finished product photos. Here, we are welding in the plate permanently.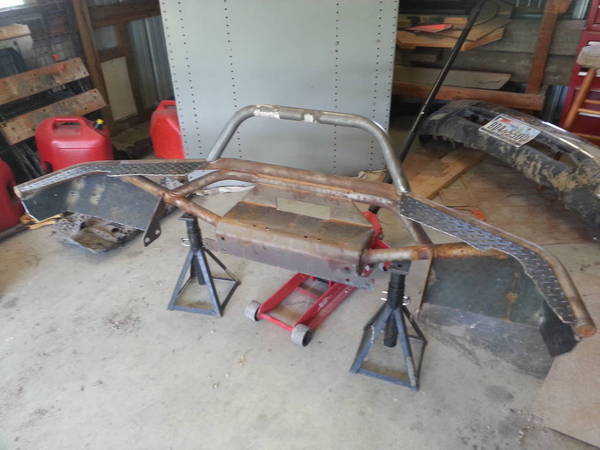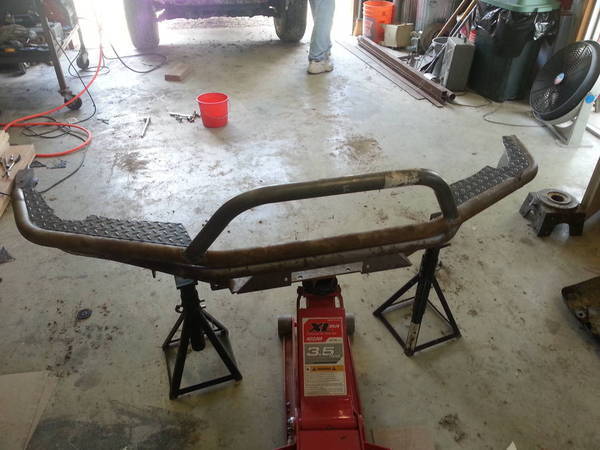 Now the bumper is all finished! Some before powder coat glamour shots...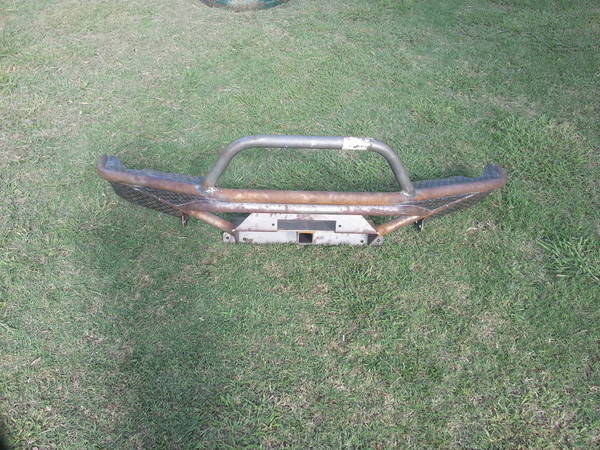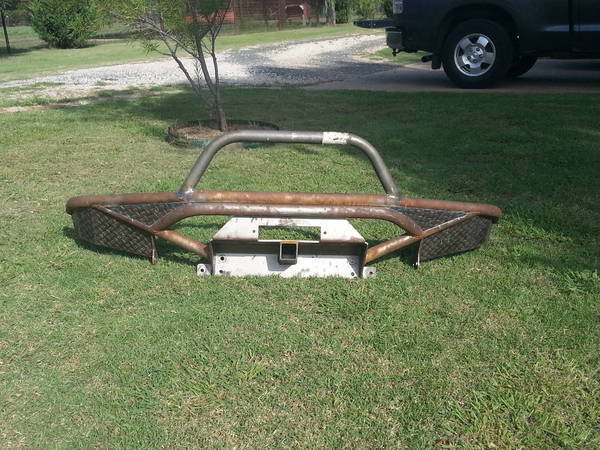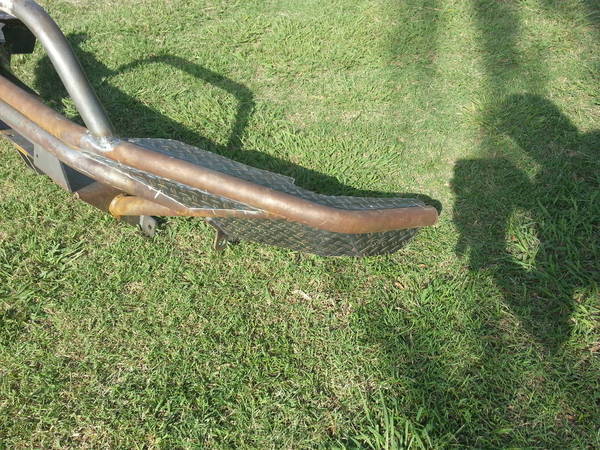 Off to the powder coater! I decided to take my wheels at the same time since the paint I put on them last year had started to flake off and they looked really bad.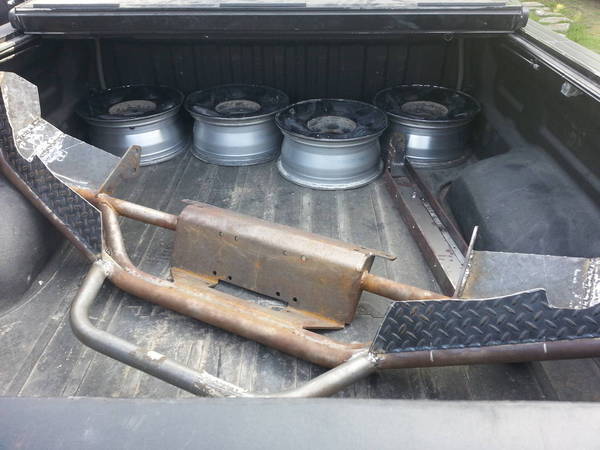 Everything is finished! I went with a light textured black for the bumper and a non-textured satin black for the wheels. Great combo in my opinion.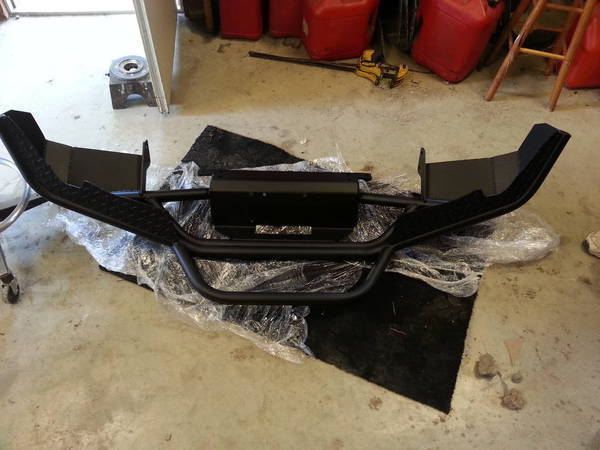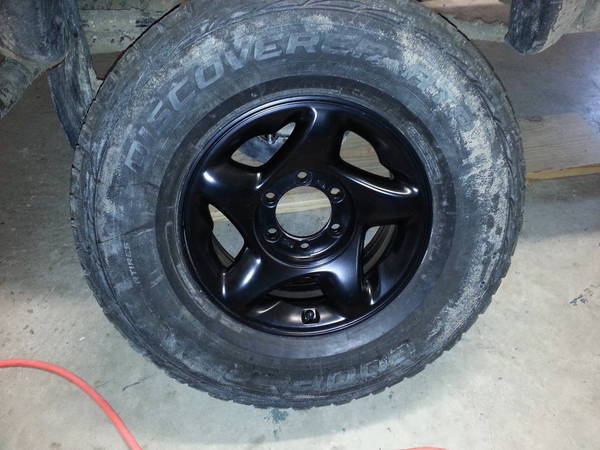 Got everything mounted back up! I love how it all turned out! And yes, I know the skid plate isn't there. I have to find some new bolts to mount it up with.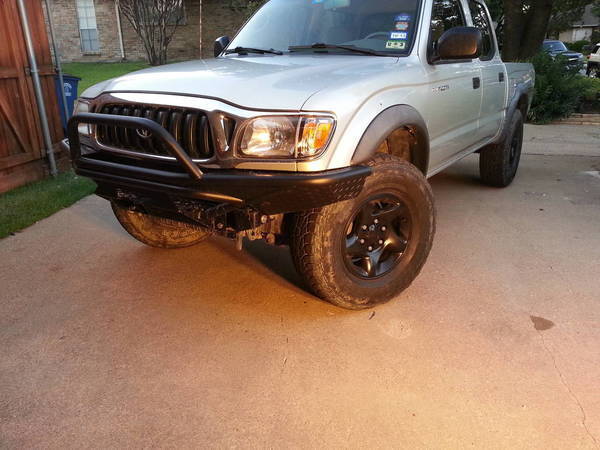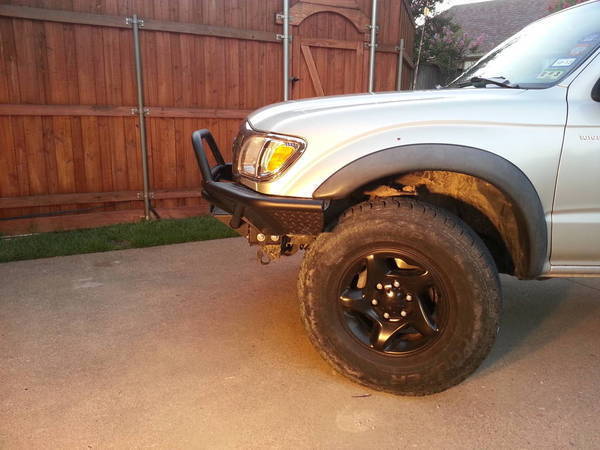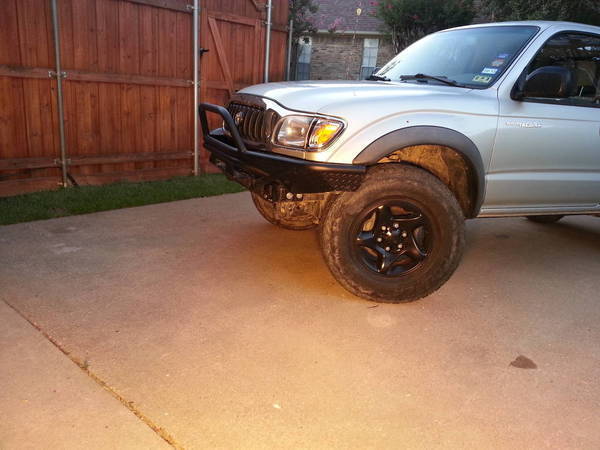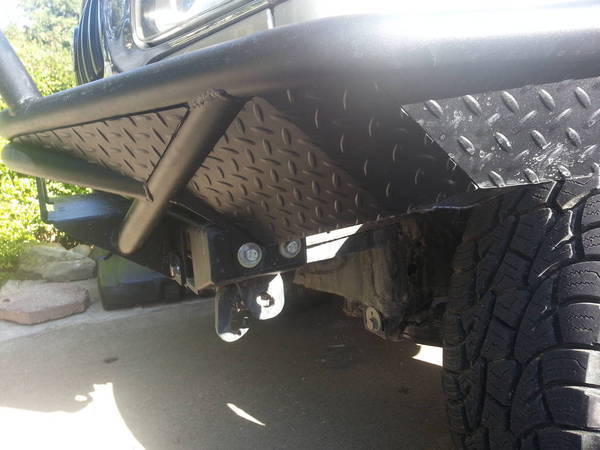 Got a little dirty!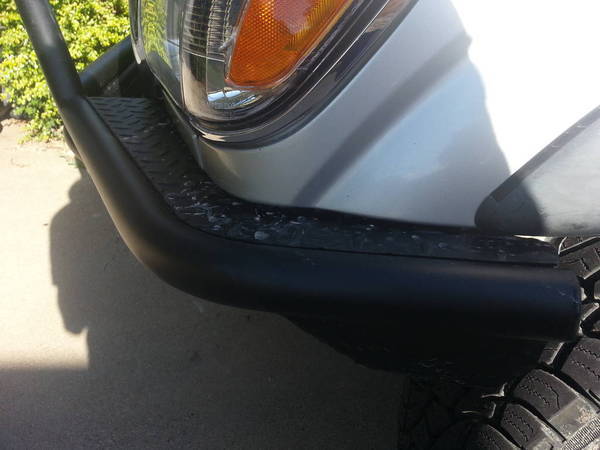 And just because i can.......
I also did the "fog light mod"...sort of. I moved my turn signals to the corner lights and secured them with plastic weld and epoxy. Pics to come later. I also trimmed the plastic inside the wheel wells that extended too far. Thanks for looking!
EDIT:
Here are some pictures showing my turn signal switchbacks. This is the guide I used to do it.
http://www.tacomaworld.com/forum/1st...ation-mod.html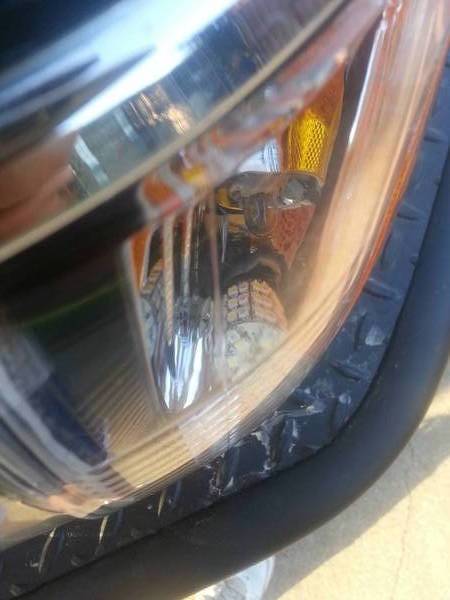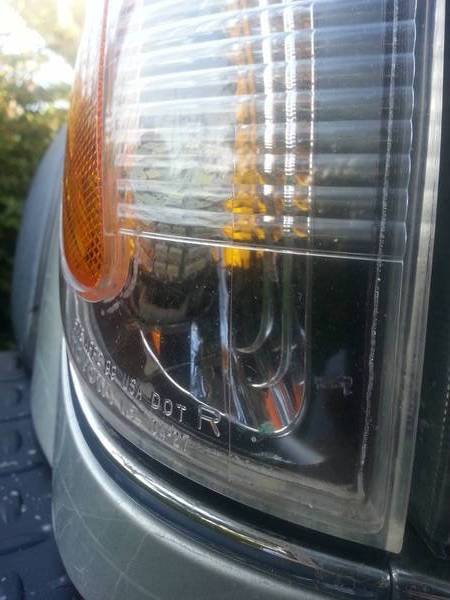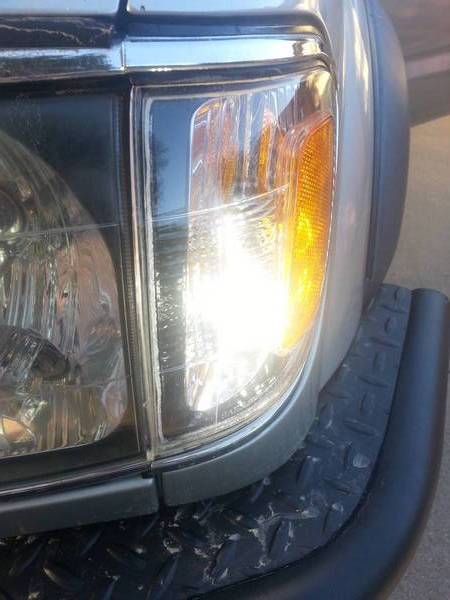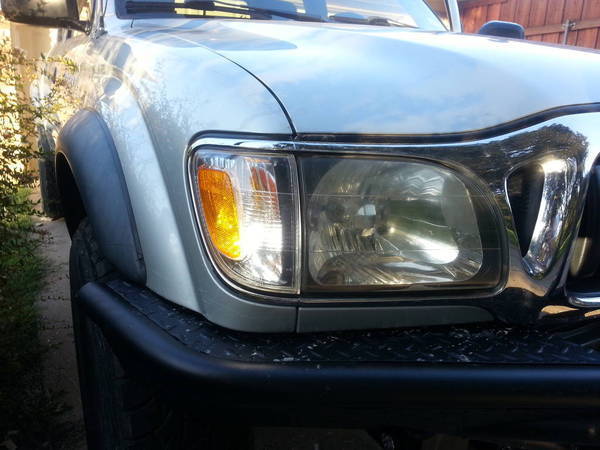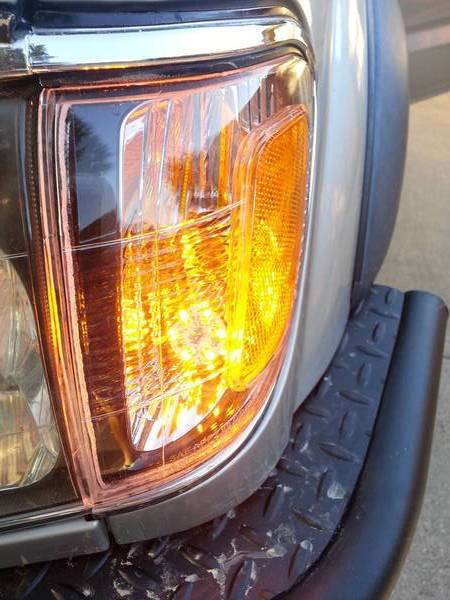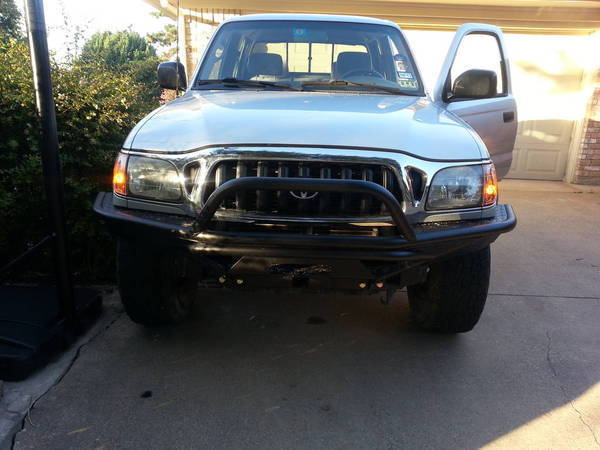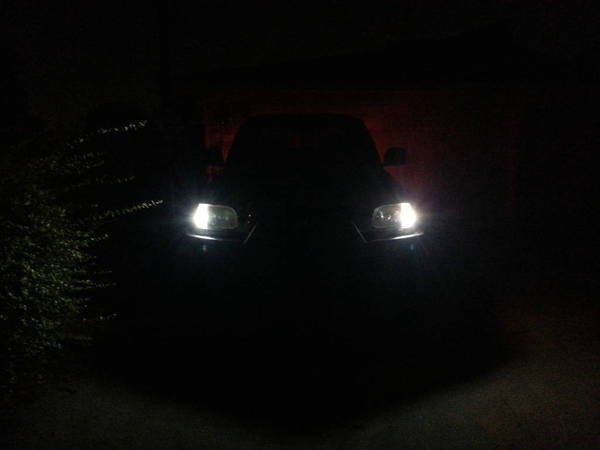 Just got my LED fog lights installed. Wired them to a Toyota fog light switch in place of a blank. They are so bright!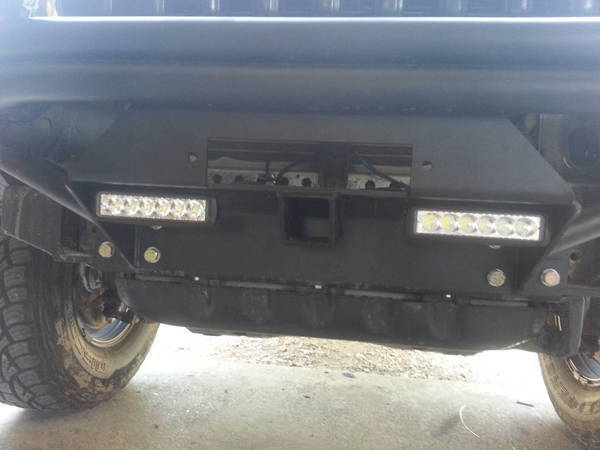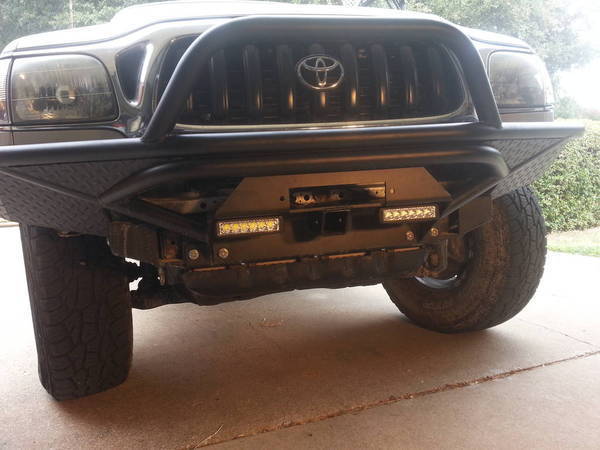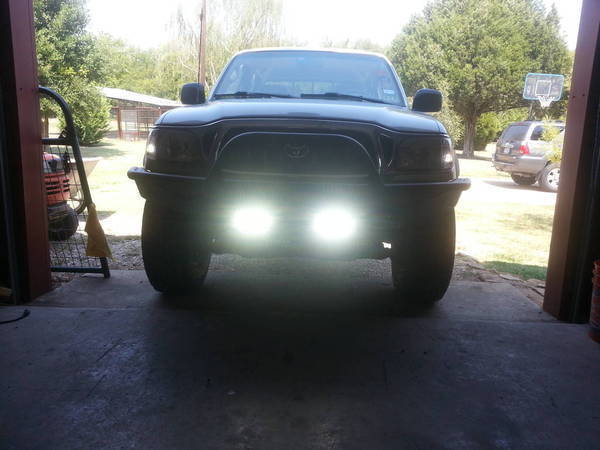 They are just as bright as the reflection of the sun off the hood!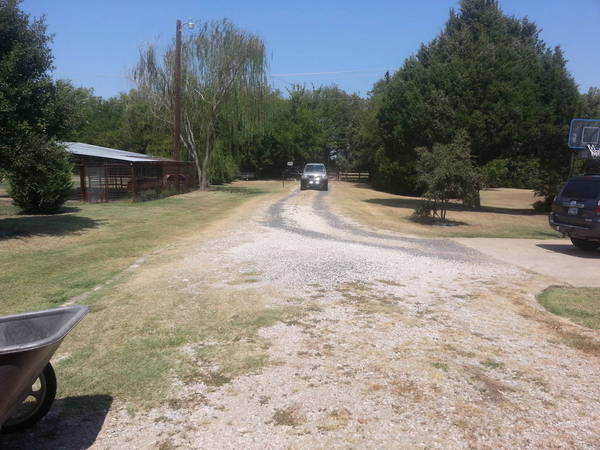 UPDATE:
I got my Warn XD9000i installed! Did quite a bit of trimming in order to get it to fit.