Replaced my 160,000 mile Lower Ball Joints this morning... about 2 hrs work.
Super simple.... now it is good for another 100,000 plus miles of fun on the trails!
Original... the torn boot was when I removed it.
New factory version.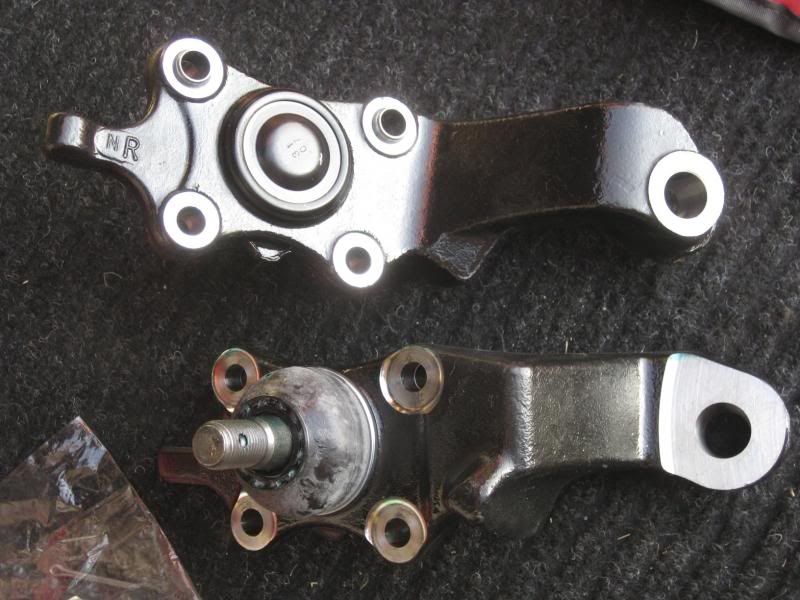 Not going to bore you all about the install... I have it written up on my TTORA Garage Section.