First off, here's the background info:
I have a 2004 Tacoma Xtra cab, 4x4 (TRD), V6. I installed OME 882's and had the 5mm trim packer installed on the drivers side. Everything was fine and dandy except for the taco lean was still significant. I looked around a decided on going with the Wheeler's 1/4 inch top plate spacer for the drivers side. Their website states that typically longer studs are not required. I even called Wheelers to explain my situation and was told that there shouldn't be a problem.
Well, the first picture below is the passenger side. You can see that the three studs fully extend through the nut (albeit the studs are tapered at the top). The second picture is the drivers side; the studs do not fully extend through the nuts, and with the stud threads tapering off at the top, this means I only have maybe 3 wraps of threads holding onto each nut. I do offroad this truck pretty hard and fairly often, so what do you guys think: Is this a problem? Should I go with longer studs? Will it be alright? Any thoughts/concerns would be greatly appreciated.
Passenger Side: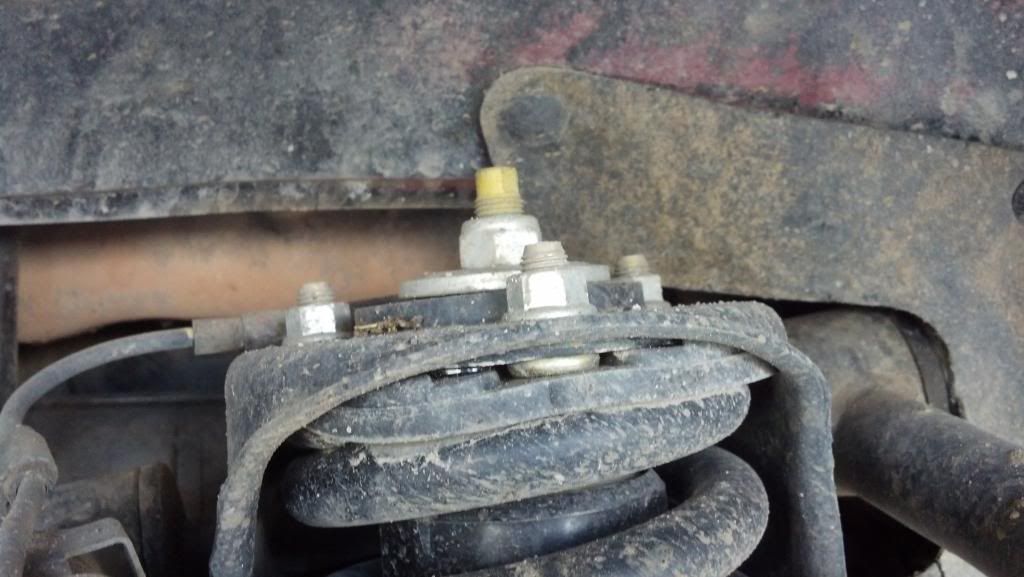 Driver's Side: