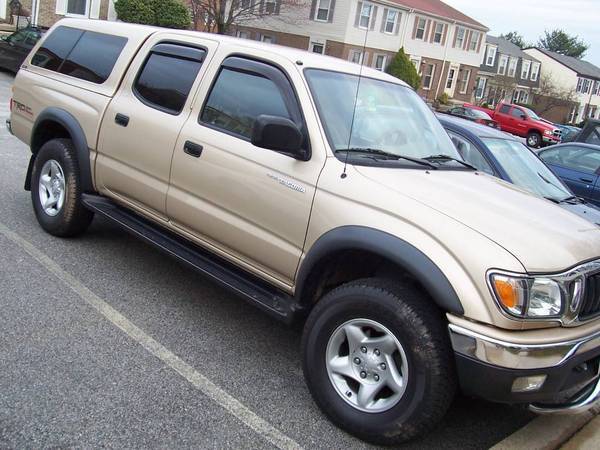 Guys I'm looking for a small lift for my Quad Cab TRD. Posted is somewhat recent pic from the side. I've painted all the chrome since that pic. But still stock.
I'd say 2.5" is good, 3" Max. I just bought the truck back in March. So really havent done much off roading yet, so far just sand at MD beach. Planning to get into it more, only problem is for me to wheel any where its at least 1hr drive or more. So the truck has to be useful all around. Plus I have a 6yr old son so hieght is a problem. I have side steps which he already has a little trouble with.
My other concern is $. I've seen suggestions on here of going suspension more then spacers and blocks. Whats the big difference?
I mean I found the Daystar 2.5" lift kit for like $160. Spacers up front, and larger shackles in the rear. Wouldnt it ride the same cause I'm keeping stock springs and leaves?
Please anyone enlighten me... haha
Also, I had a Cherokee few years back. after lifting it to certain point, I had to worry about the tranfer case and binding the driveshafts. Do the Tacomas have same issues? If so whats a safe lift hieght before having to go into major work? How about the CVs in the front any restriction on them? I see some have gone to Solid axles on here. I'm guessin thats only for major wheeling.