Been thinking about getting a DC for a while, like the extra room. I currently have a 2002 Extended Cab 4x4 TRD Auto w/34k, I am the second owner. It's a very nice truck, no issues whatsoever.
Saw this today on Carmax in ABQ-
http://www.carmax.com/enUS/view-car/...7-4a8a9505b318
I know it's a Prerunner, but it has everything mine has except 4wd, and has even lower miles than mine, and TRD. I rarely use 4wd in my truck, it's my daily driver. I use my Jeep for offroading. Whadayathink? Worth doing? Anyone ever trade a 4x4 for a Prerunner and didn't look back?
Theirs:
Mine: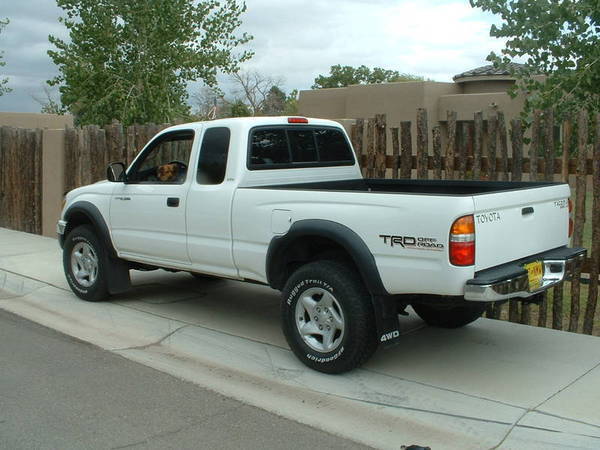 Edit: something is fishy...if the gold truck is a TRD, shouldn't there be a locking diff switch just to the left of the steering column? It just looks like a blank plastic tab...hmmm...did someone stickerize the Prerunner into a TRD?