Well here we go! As im about to get started rebuilding my tranny, I took a look at my grill, and thought "hmm. i wonder what a satoshi grill would look like?"
Here is what i started with:
Here is the bottom cut-out: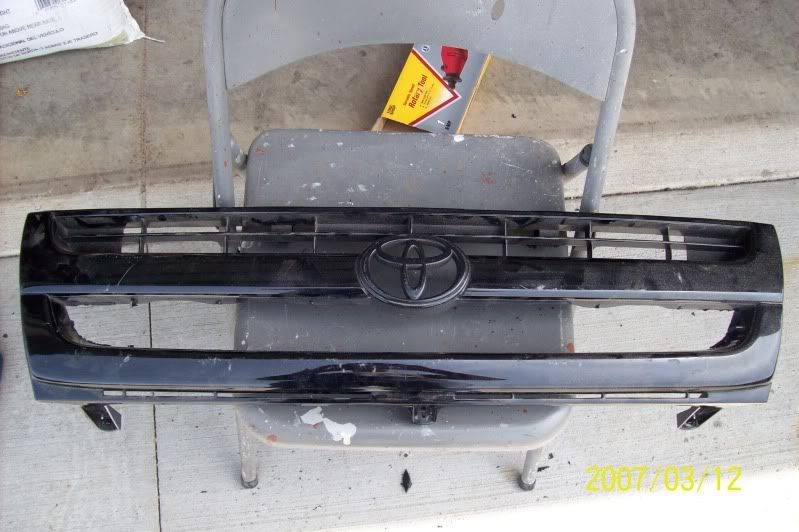 And now both parts: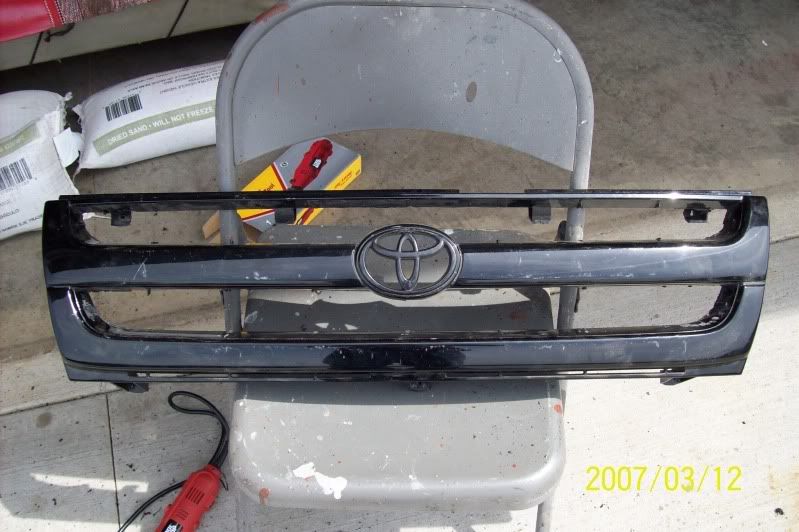 Now, my question is, should I leave it how it is and put the mesh in? or should I cut out the middle bar, do some fiberglass work?
My dad thinks I should leave the center, but I kinda want to cut it out, just to see how it will look. Oh, btw, I have another grill coming if I jack this one up