Simple mod that allows your 12v power outlets to be on when the truck is off. I wanted to be able to charge my phone while the truck is off. Simple schematic... remove the power outlet relay in the engine compartment relay box and install a jumper. Also provides a Accessory power tap for fog lights, etc.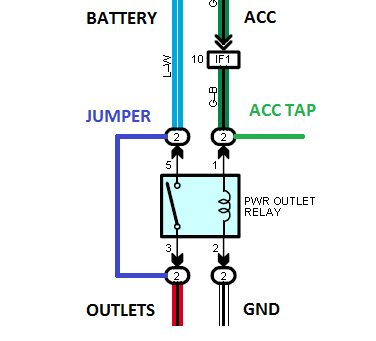 Here's the jumper: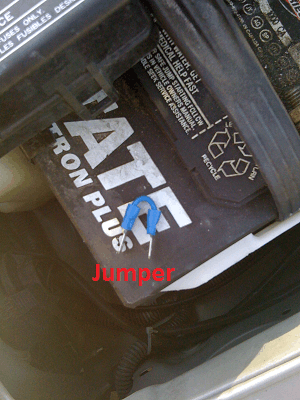 Relay location: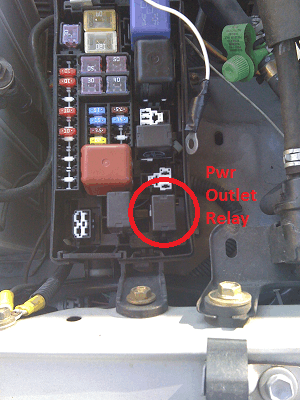 Remove relay and install jumper: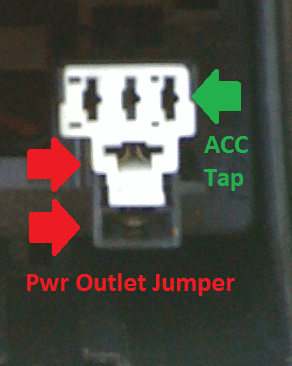 All finished: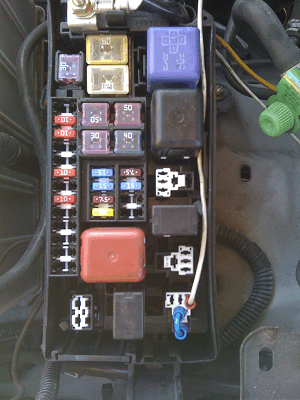 The white wire is my new fog light tap into ACC Pwer that makes sure the fog lights turn on only when the truck is on so I won't accidentally kill my battery. Pretty simple, only about 10 min job. Everything tested and works great.