Well I finally got around to snapping a few pics of my roof rack. I think I am going to still tweak it a little. The plans are to take it off and mount a bracket that will be permanent. I would like to be able to take it on and off with a simple trailer plug for the electical and 6 wing nuts or lock nuts for the rack itself.
some of the specs:
1" tubing
expanded metal bottom
4 8" procomp lights
2 5" back up lights
I was going to originally go with 4 6" lights, but we only had 8" in stock. the plan was to mount 2 8" looking forward and 2 8" looking to the sides. If I did it again, I would move the center lights more towards the midline. I think it would look a little more balanced. Overall I am very happy. I have loaded it full of stuff when I went to the deer lease. So far its had 11 gallons of gas, 2 gallons of coolant, and a large plastic tote with a bunch of goodies! The lights made a huge difference at night also!
I am also going to mount the winch inside of the front bumper, it kills my approach angle and I want to protect it more!
I also listed my dodge ram on here, I ended up trading it in on a used truck.
It is a 2001 HMCO (4 door open top) Hummer H1. Had 25,000 miles on it. So far I have added a brushguard and interior rack along with brand new 37" Super Swamper TSL's
I work part time at an off road shop north of tomball tx and we specialize in hummer accessories and service so it is one of our brushgaurds that we build in house!
brett
Taco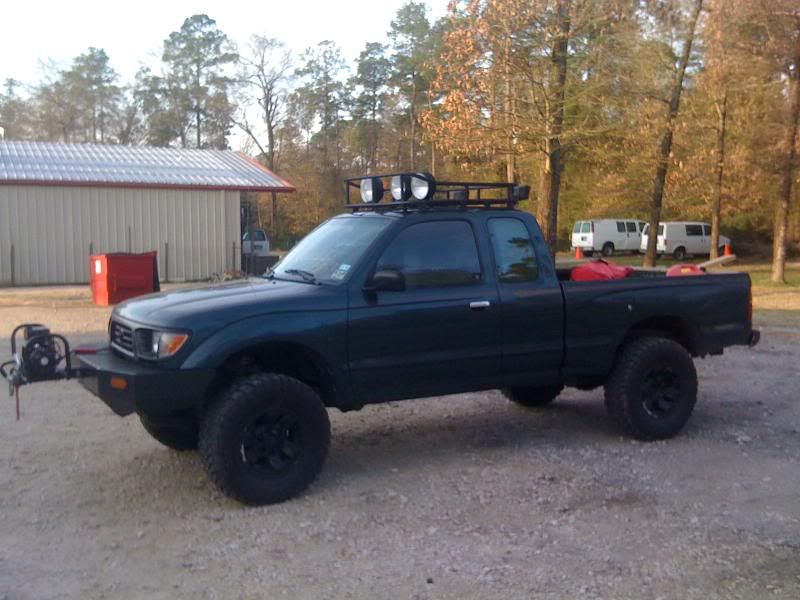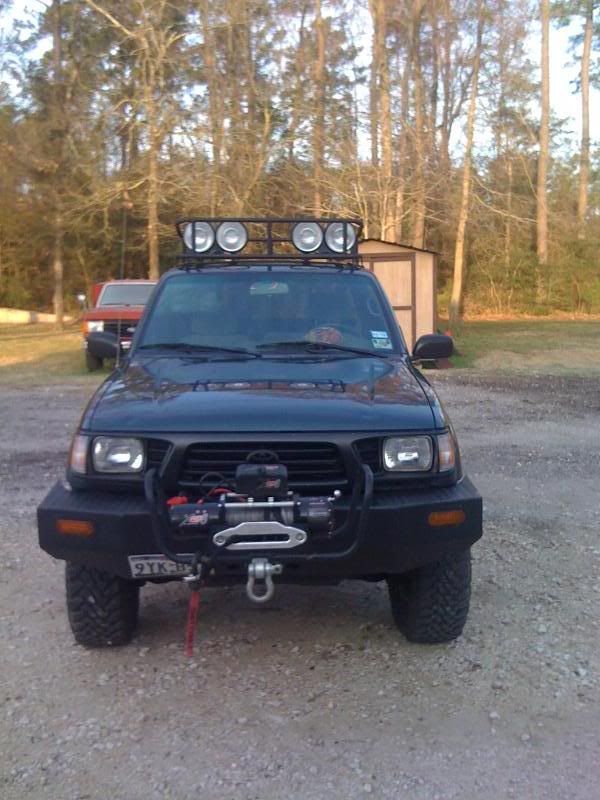 Hummer