As some of you may know, Im getting rid of the POS TM 6" drop bracket lift on my gen 1 (03 Pre Runner 2wd) 9 out of 10 people have told me "It cant be done" Well, it can. Work started yesterday:
Parts: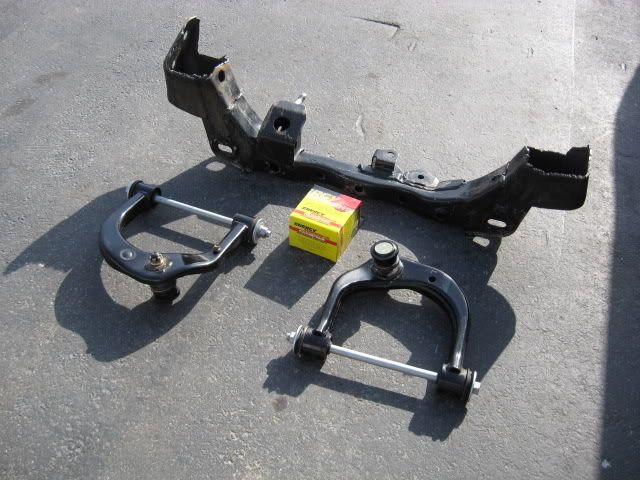 The crossmember will be cut/trimmed here @ factory seam: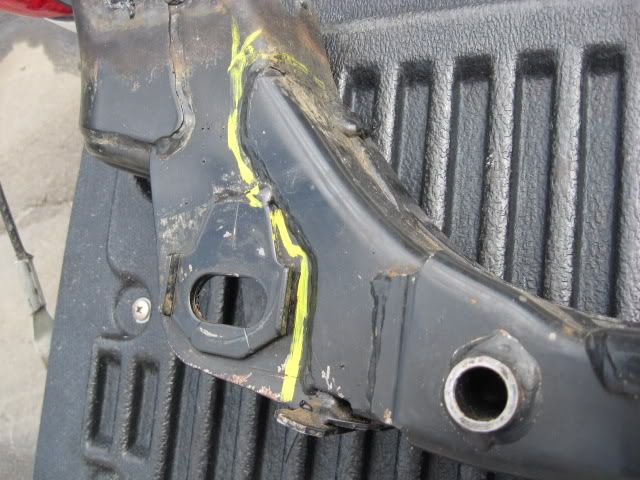 The truck will be trimmed/prepped same spot: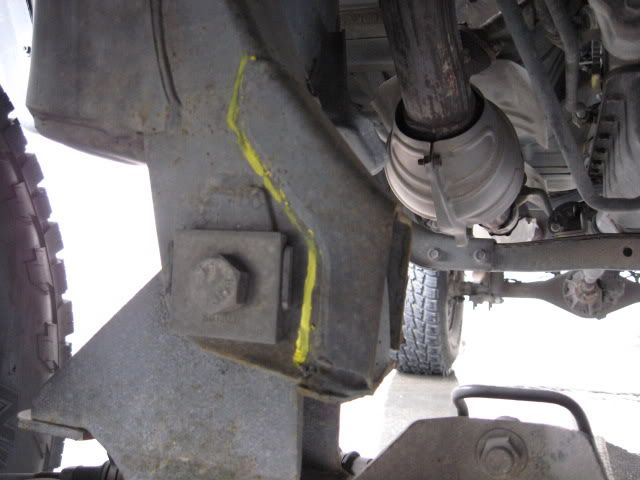 These are were measurements are taken w/tram gauge.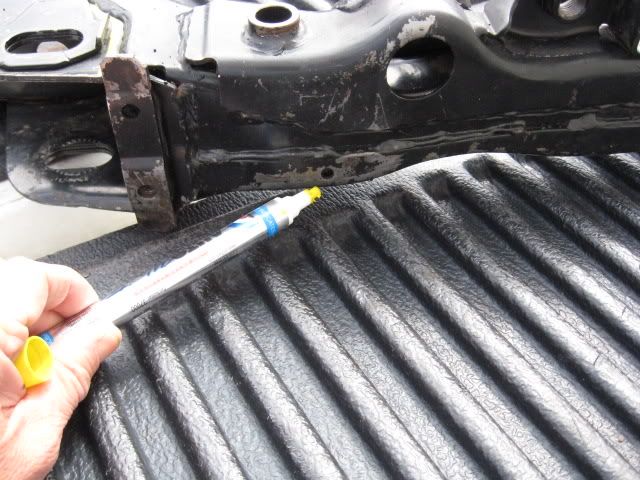 More to come
Thursday 4/21/2010:
The "fun" has begun:
Prep/clean frame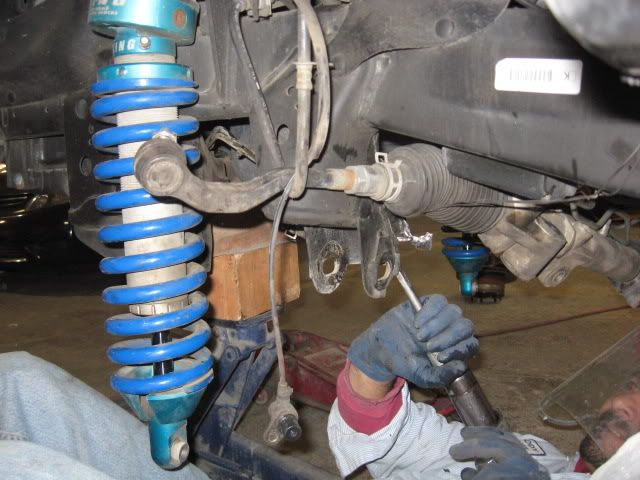 Kit is gone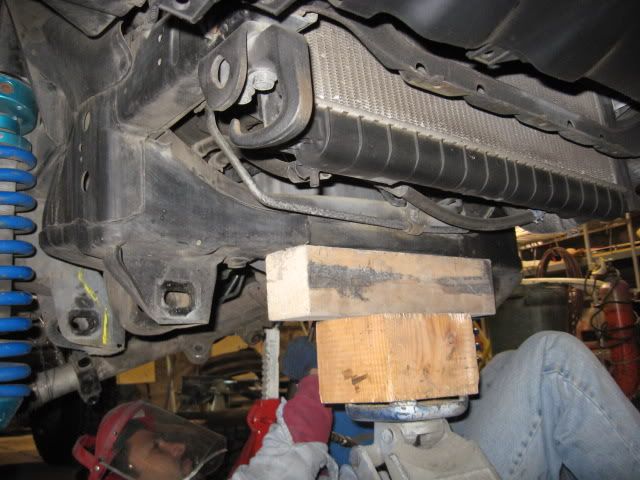 POS TM struts BLOWN/leaking: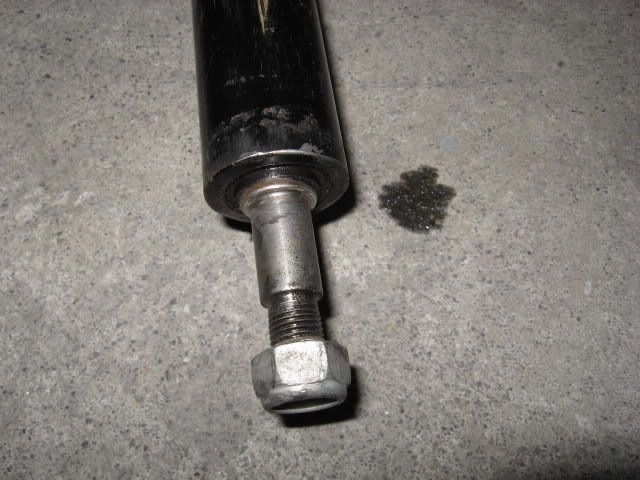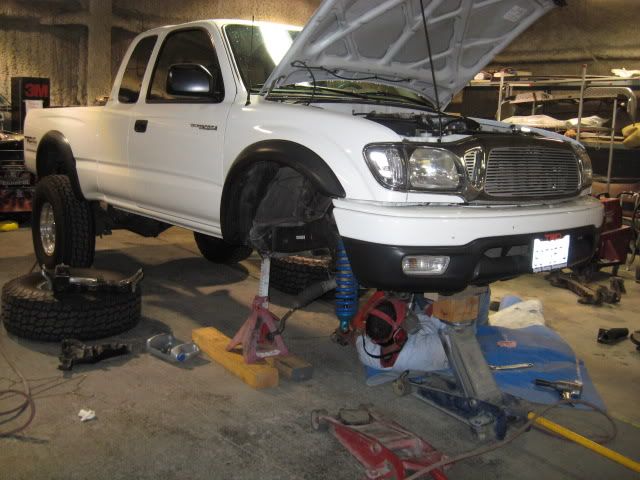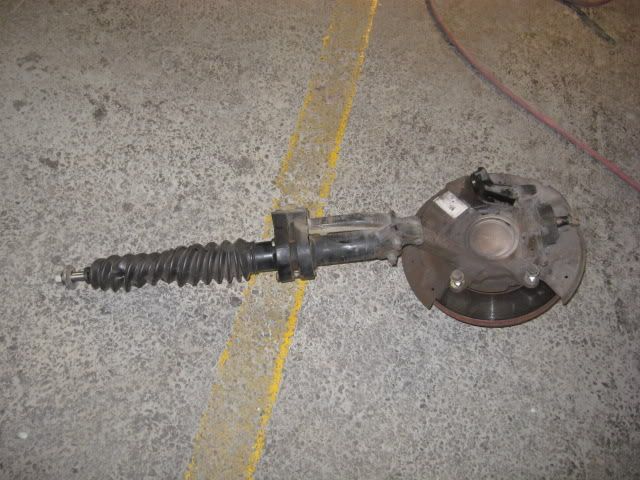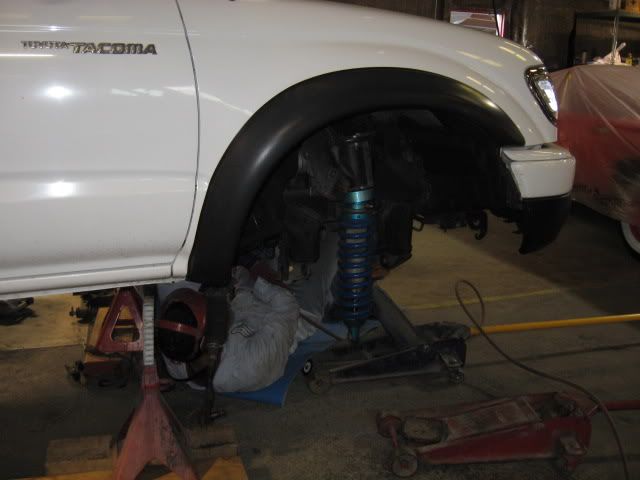 as it was, and never will be again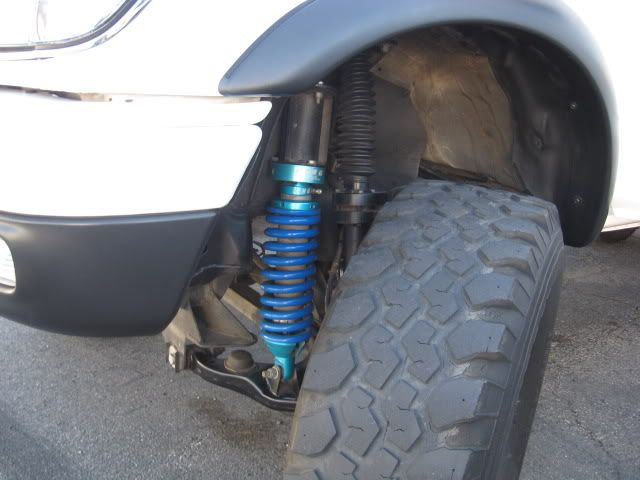 Its going quite well....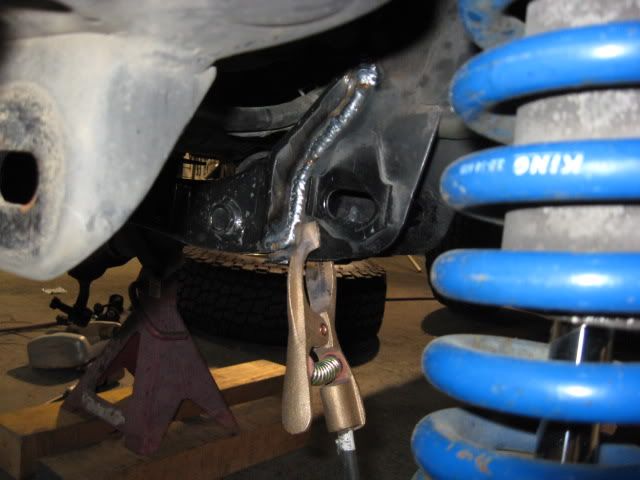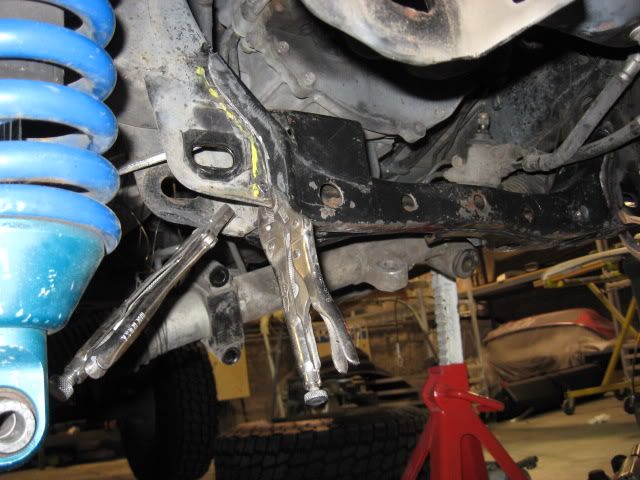 [IMG]http://img.photobucket.com/albums/v25/Guyster/crash2_10_2010027
.jpg[/IMG]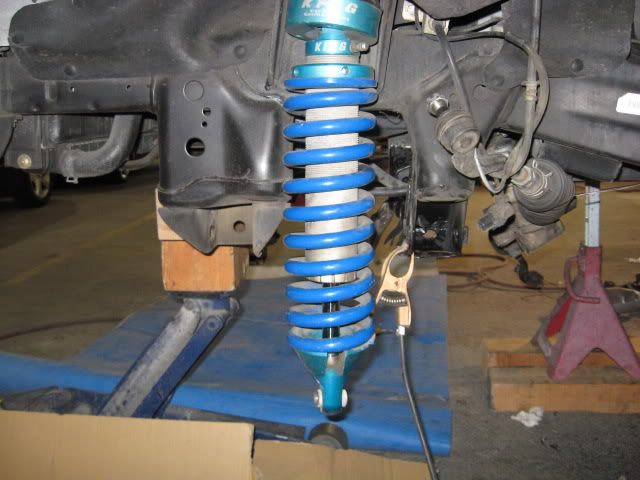 $hit Kit: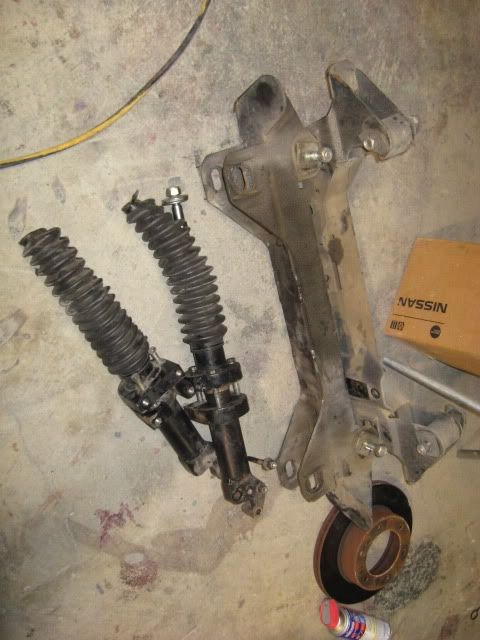 Man, I "hope" its straight! lol
:welder:
3:00pm same day. Going back together....