I think it's about time I made this; I got her in February of 2009 used with less than 25k miles on a 2007 model. so I'll start with the earliest photo I have of her (I named her Eleanor).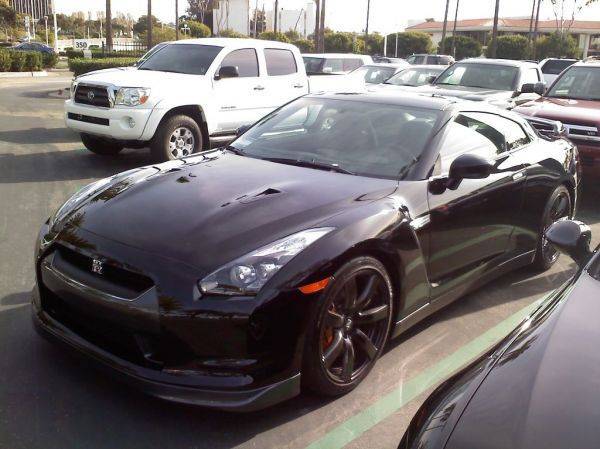 (no not the GT-R, although I did drive that too)
Decided to switch these out
for these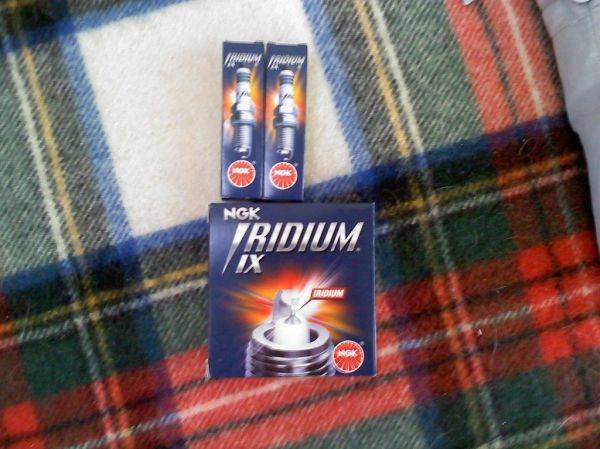 Then got my +50 HP sticker in the mail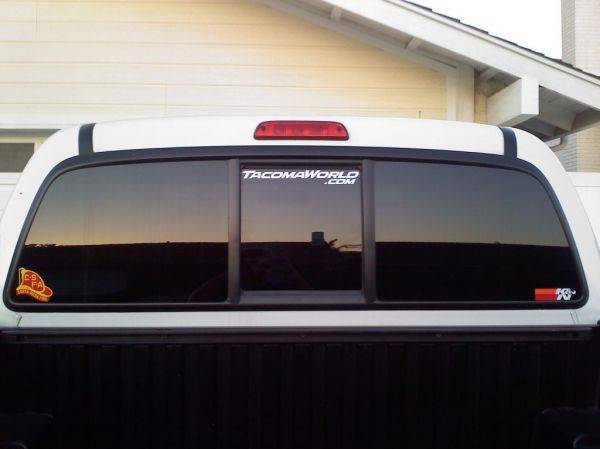 I decided that negative arched leafs were no longer "in"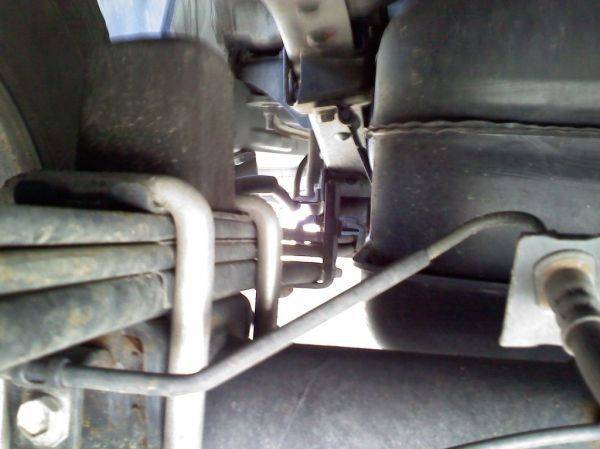 So I pulled some strings at South Coast Toyota and got this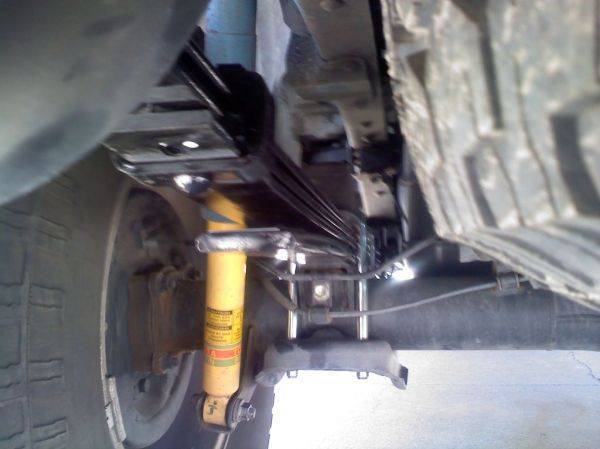 (the tech asked if I was on any forums after I talked to him, I guess you guys are doing a good job
)
Here's how she sits after the rear TSB was completed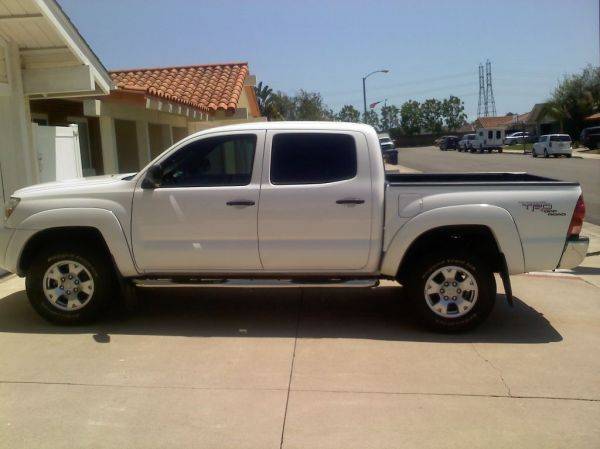 Forget Wheaties, here's the real breakfast of champions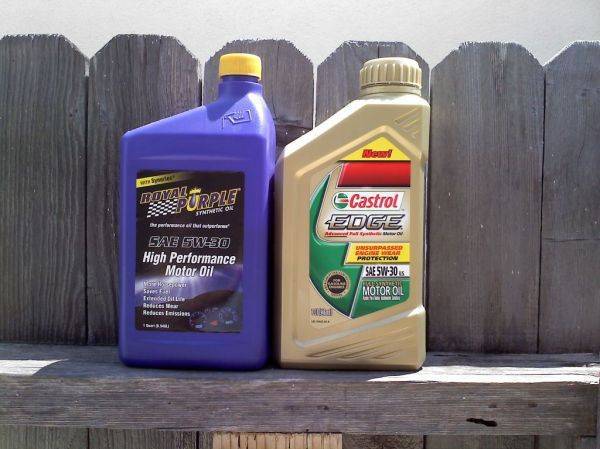 This day was fun
I tore apart the whole front end to throw some spacers on, but they wouldn't fit, so I had to try to disconnect the UCA from the spindle and it did not budge no matter what, and I didn't have a ball joint remover. :sigh: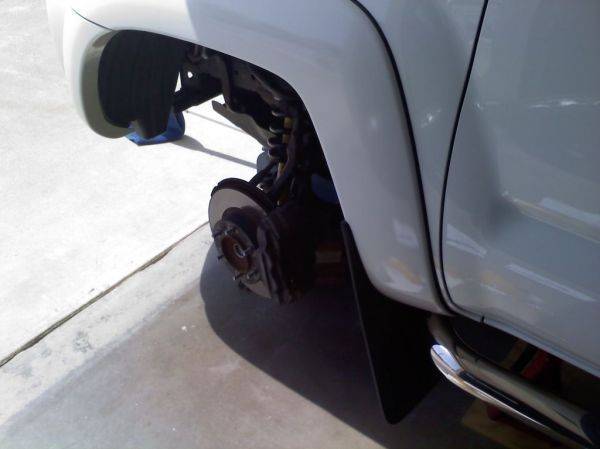 Now this is 2 days later with a ball joint remover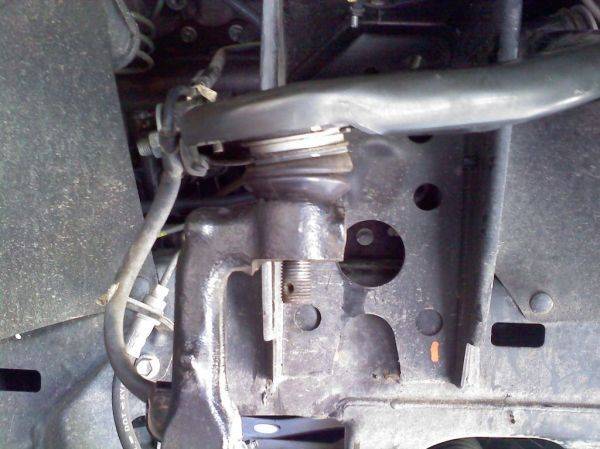 This is after everything is installed and reassembled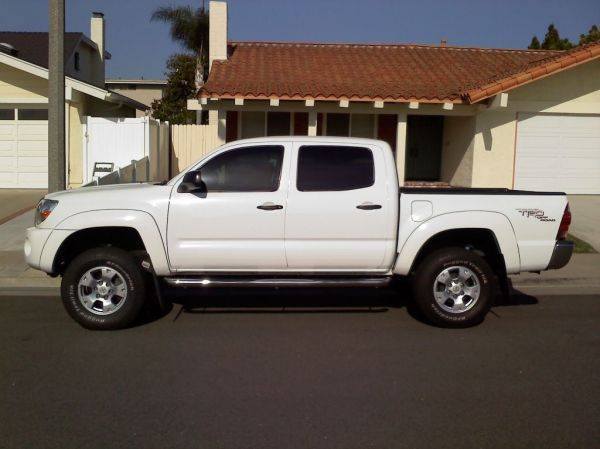 Then I got it aligned at Glenn's in Costa Mesa. I'm happy to support a good local shop.
Went to JLB Motorsports today 6/28 and got these taken off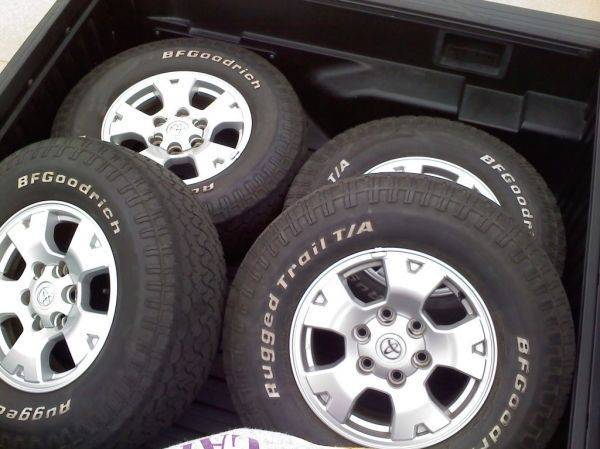 For these
16x8 Konig Countersteer Offroads on 285/75/16 BFG A/T's
And here is what she looks like with them installed
Armorall'd the tires today
UPDATE 7/15/10
Painted Hubs - cleaned off rust with a wire brush, put on a couple coats of dark primer and then a few coats of flat black. I love how it matches the rims perfectly. Bye bye ugly as rusty hubs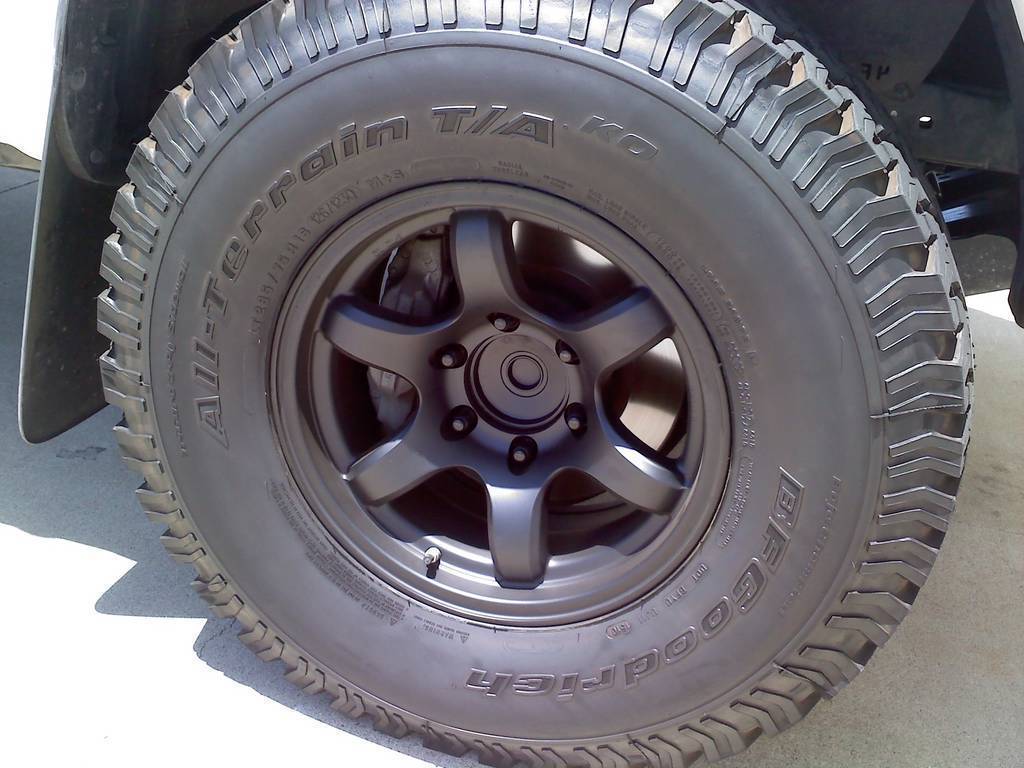 Sold my Tubesteps a couple weeks ago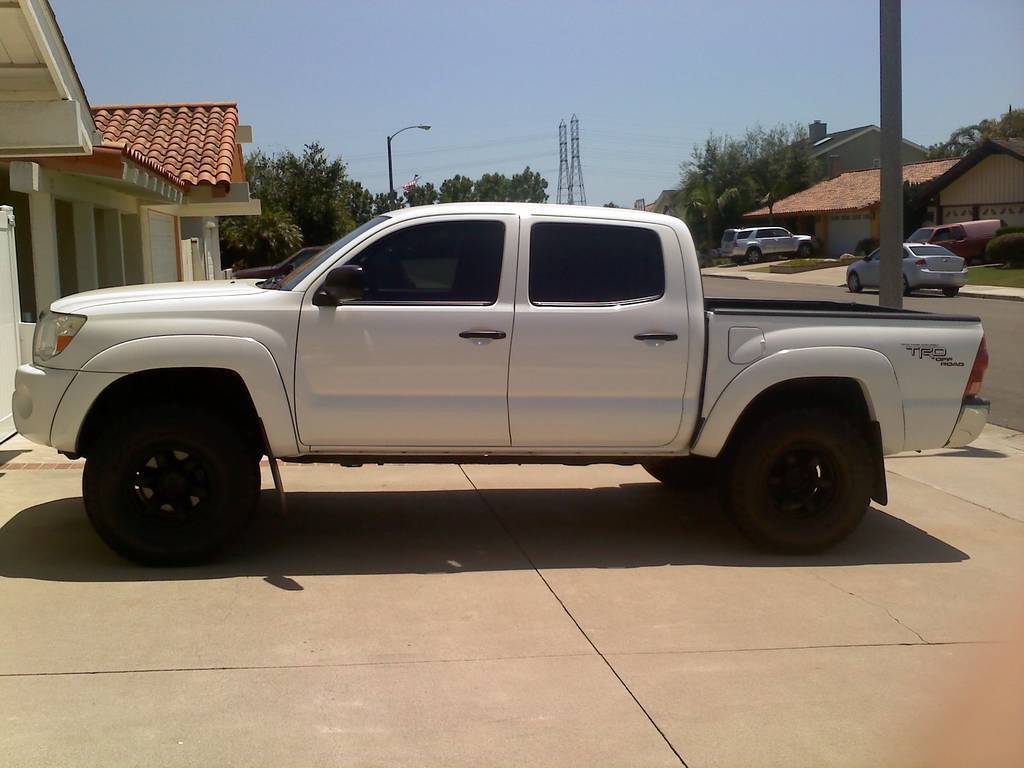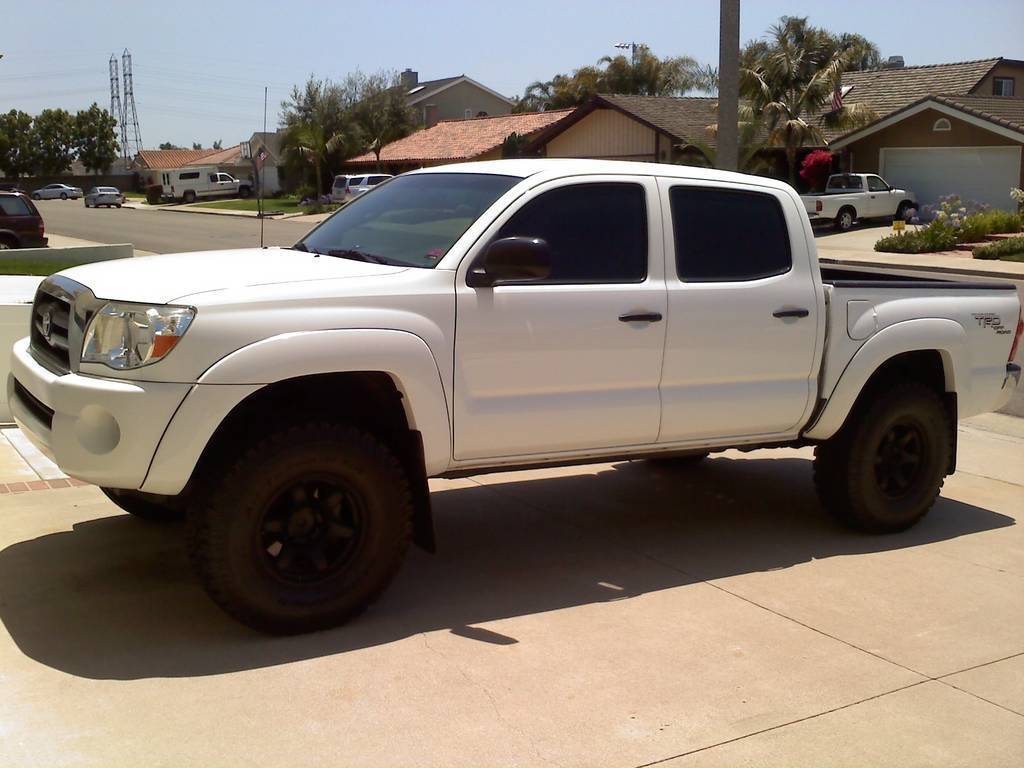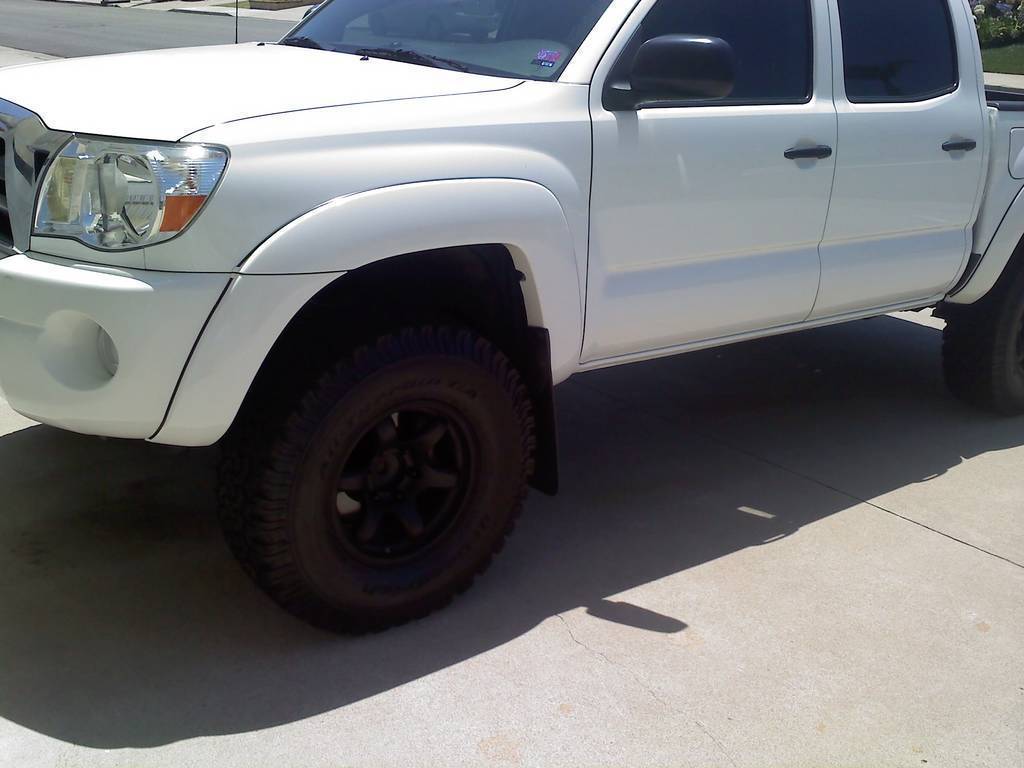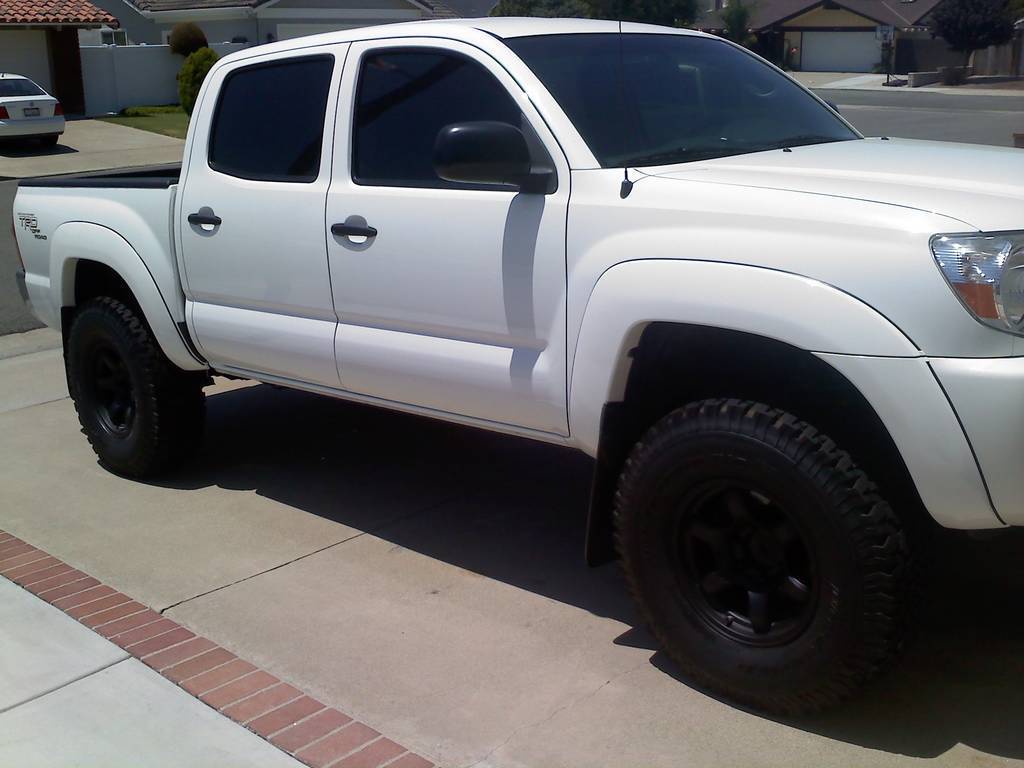 Well I didn't really have anything to do today, so I decided to finished painting my rear hubs and drums.
And here is what it looks like with the wheel on it.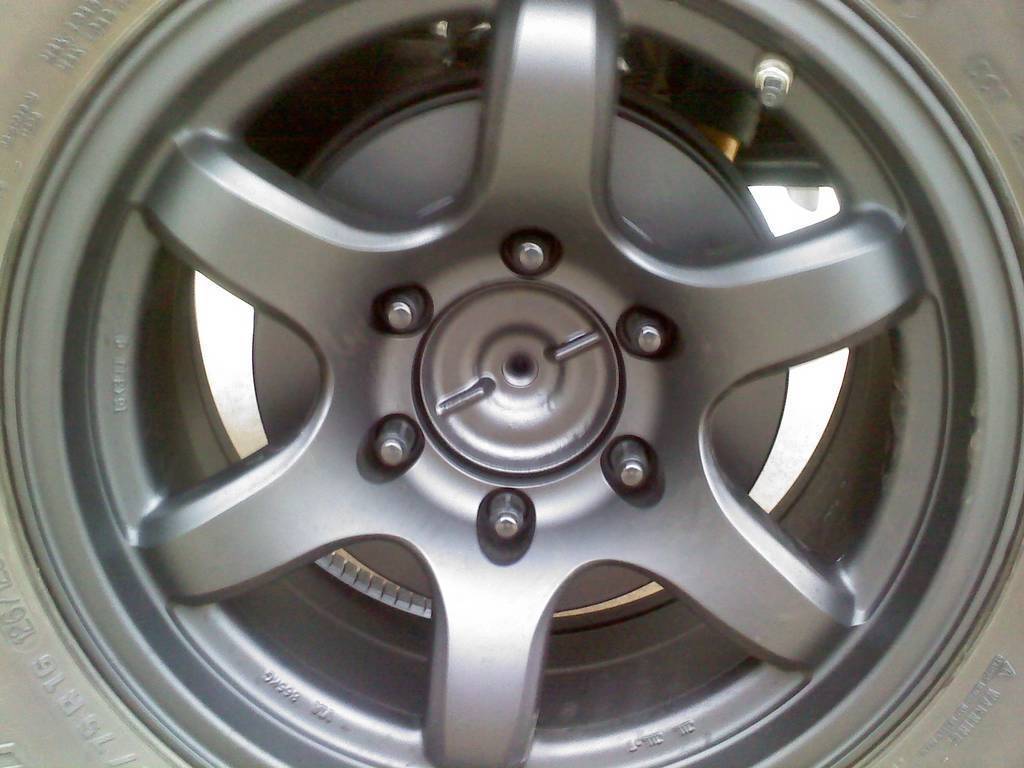 Painted calipers white.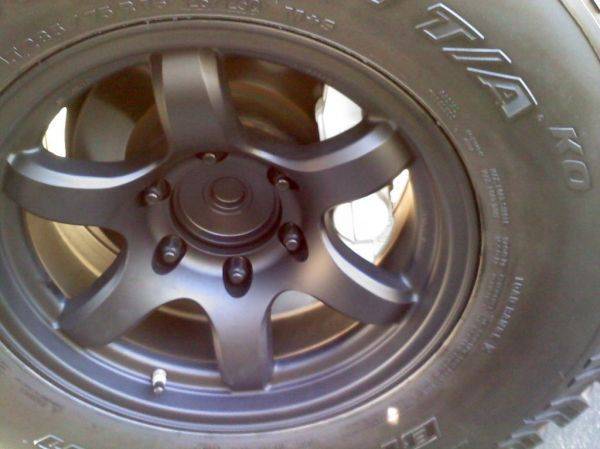 I also took a better pic of what my caliper looks like painted with the wheel on.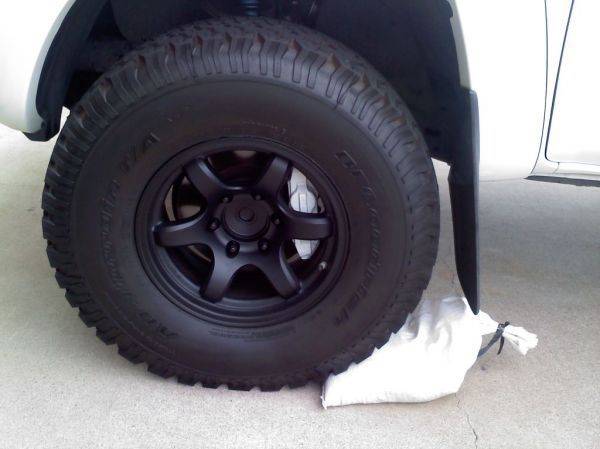 Here is what it all looks like together in a crappy cell phone pic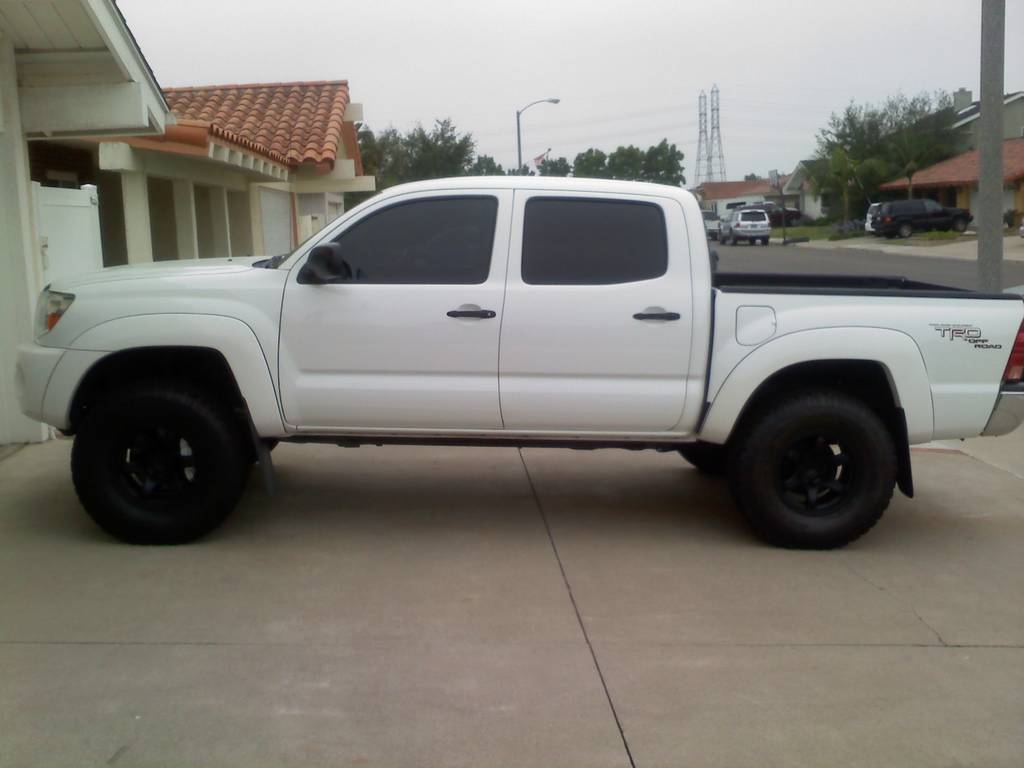 those are all my updated pics of my truck as of 7/15/10
I think it's about time I update this build...
Finally got rid of that horrid chrome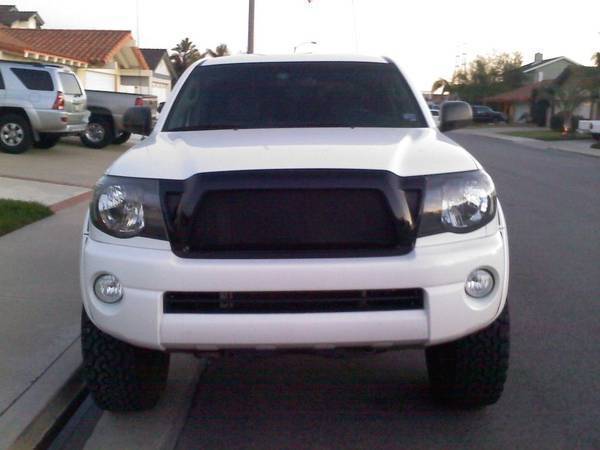 looks so much better in person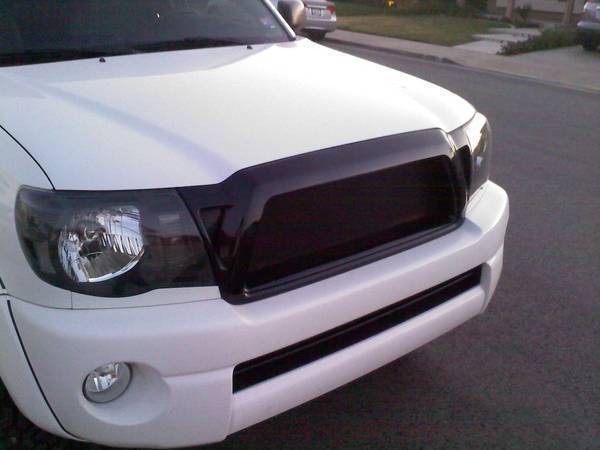 Update for 3/10/2011
Thanks again Ty!
and heres some mad photo skillz from Big Bear (in January I believe),
This is why I Love California: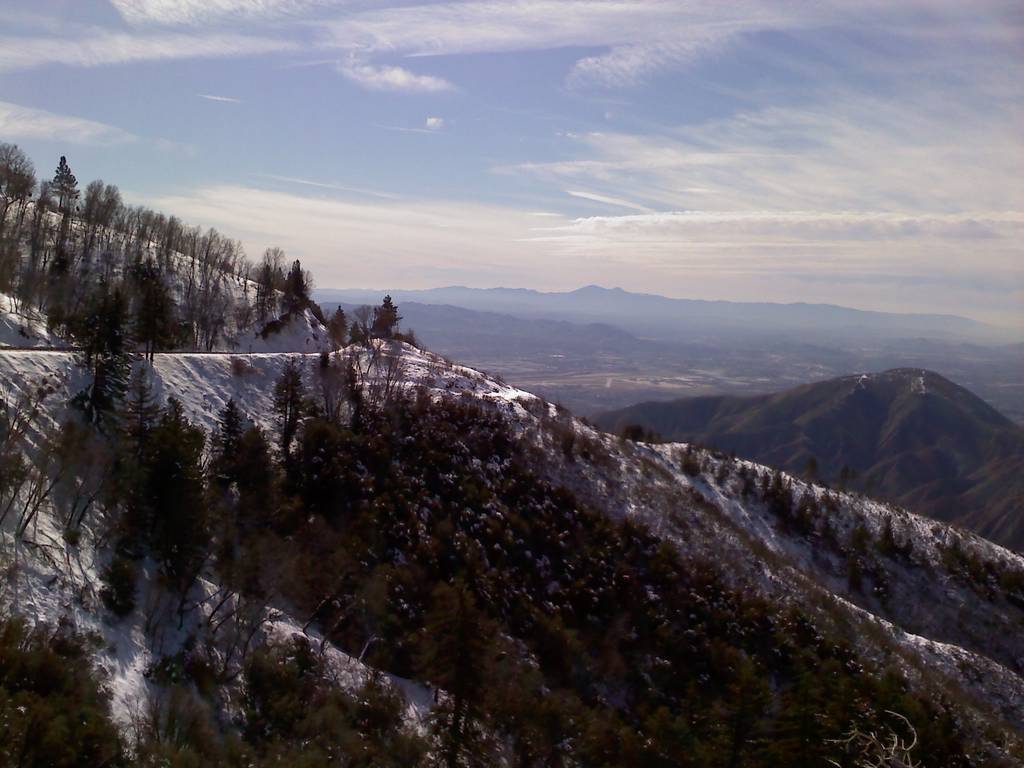 For now, that is all. I will update it as time goes on. Eventually I am going to long travel, and I plan on doing it with Engage.
Current Mods:
Satoshi and Color Matched Grille
Synthetics only (Royal Purple, Castrol Edge, etc.)
NGK Iridium Plugs
K&N Oil Filter
Debadged
Magnaflow Exhaust
w/ tip
Kenwood DNX 7140
Custom stealthbox with 2 Kenwood Excelon 10" Subs
Sony Xplod Front Speakers w/ Tweeters
Kicker Rear Speakers
Performance Technique Sub Amp
Kenwood Excelon 4 Channel Amp
Window Tint: Rear - Limo, Front - Medium ~ 20%
Rear Spring TSB
Front Coil Spacer (2.5")
16x8 Konig Countersteer Offroad Rims in Matte Black
285/75/16 BFG A/T
Mods in the Works:
Retro Fit HID's w/ BHLM and Sleepy Eyelids
Future Mods:
Long Travel: Front, Rear that maintains most bed space, Boxed Frame
TRD Supercharger
Twin Turbo
Headers
Sliders
Remote Fuel Cell 60 gal.
09+ Tail Lights Smoked
Prerunner Bumper
Fiberglass Fenders
Rear high clearance bumper w/ Full Size Spare and matching Wheel
That's it for now, but I will update it when I can.
Thanks for looking