Updated 12/25/2010
Hello all, Ive been snooping around these forums for some time now and I thought I'd let everyone see how my truck turned out.. Im a firm believer in the "It looks better in person" expression, but knowing many of you wont be able to see it in person, I guess this is the next best thing!
Just had her detailed.. sure enough its raining haha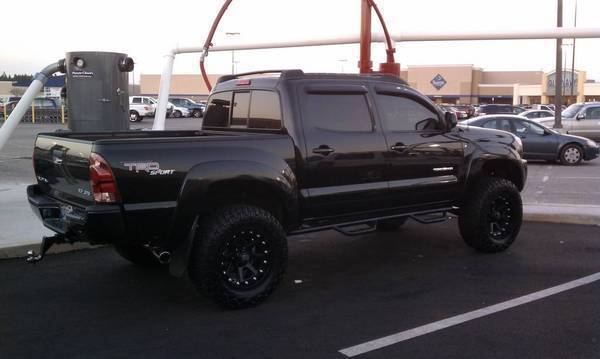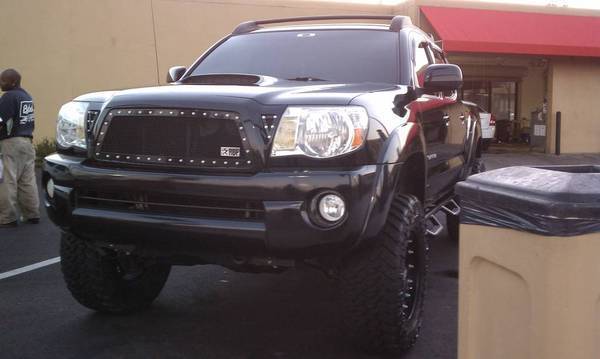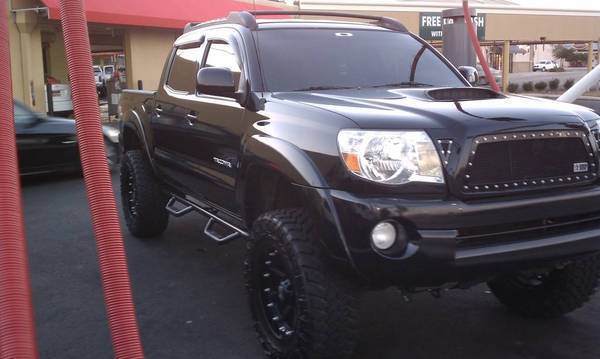 Mod List:
3"
Toytec
Ultimate Lift
285/65/18 Nitto Trail Grapplers
18x9 XD Addicts
N-Fab Step bars
Window Tint all the way around
TRD seat covers
Rolling Big Power Grille (Black with chrome studs)
Image Dynamics XS65 Component speakers
Image Dynamics CTX65 Coaxial Speakers
Alpine CDA-105 Head Unit
Alpine PDX 4.100 amplifier
OEM Roof Racks
H.I.D. Headlights & Fogs 8K
Window Visors
Image Dynamics 10IDQv3 Subwoofer
JL XD 600/1
Mr. Marv Custom Subwoofer Box w/ Amp rack
This is kind of a time-line view going from oldest to newest..
Here's day one: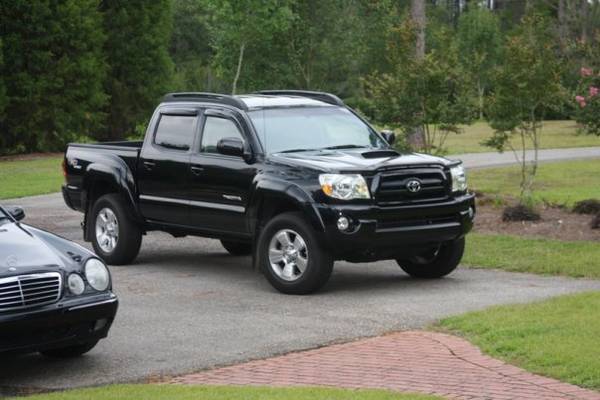 Lift-tires-wheels-step bars
Fender-well shot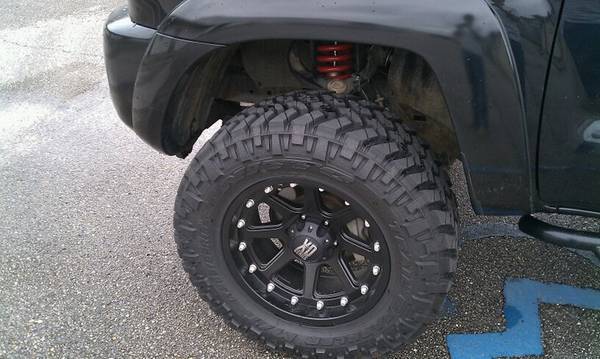 Side Window Tint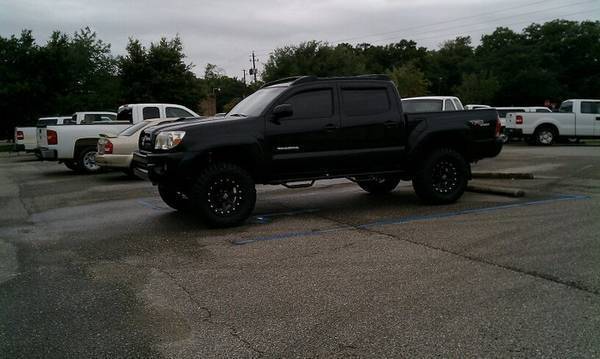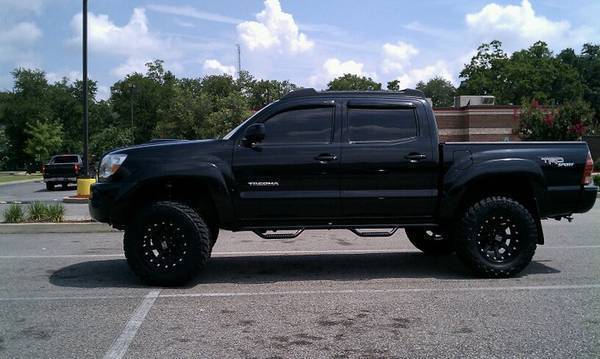 flex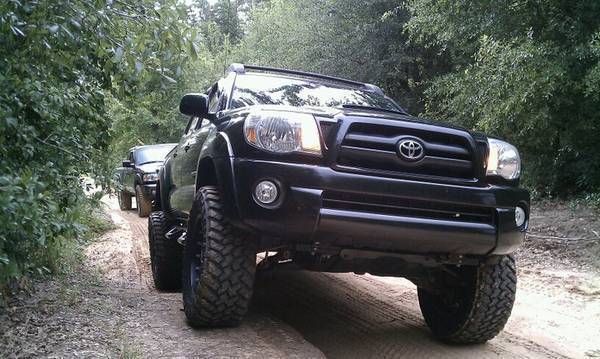 New grille & Windshield Tint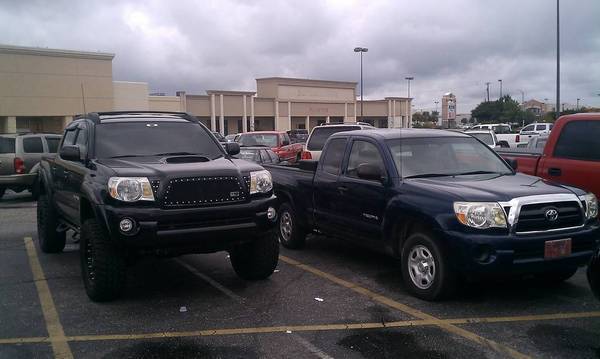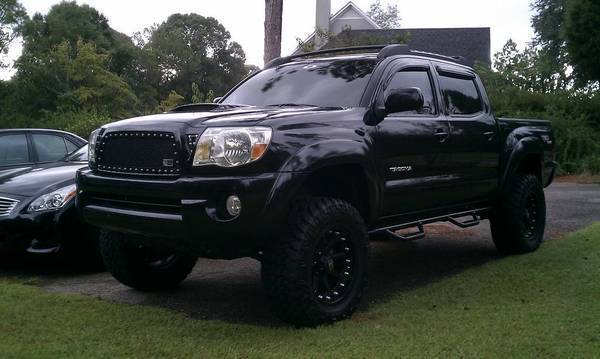 Had an audio system installed..(will have pics soon) It will be a completely stealth install besides the headunit of course so Ill go ahead and list it..(see top)
Thanks for looking!