So I said farewell to my Double cab Speedway Blue 2006 TRD Sport that I bought new...it has 59k miles currently.
I'm now the proud owner of Super White SR5 double cab 4x4.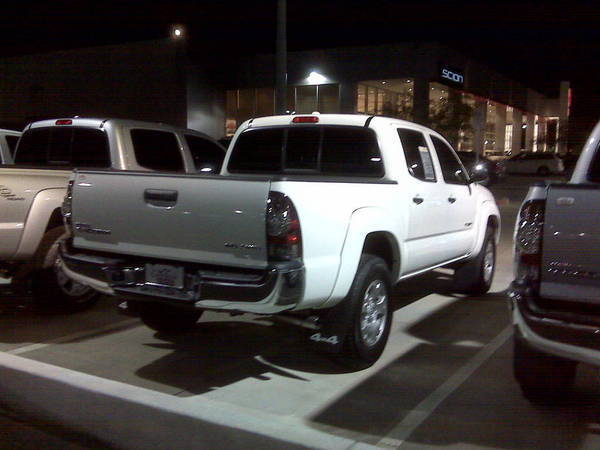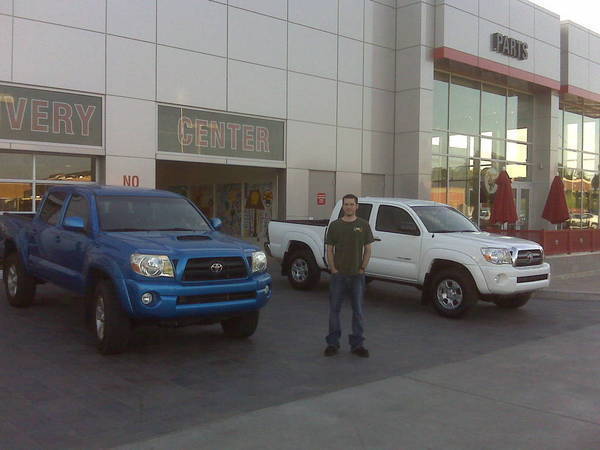 Now;
OME 885's with 5100's, stock UCA's, Avid sliders, U-BOLT flip, A/P 3in leaves with 5100's, extended brake lines, wheelers super bumps front & rear, LED interiors and license plates, Eclipse AVN726 DVD/NAV, color matched grill surround, Yoko Geo MT+'s 285/75's on 7089's.
In the mail currently; Budbuilt skids.
Next mods; Kennesaw Mtn multicarrier, TC UCA's, and a re-thoughtout bed basket.