This will take me a few weeks to get organized and get all the pictures found and up here.
as the truck sits now...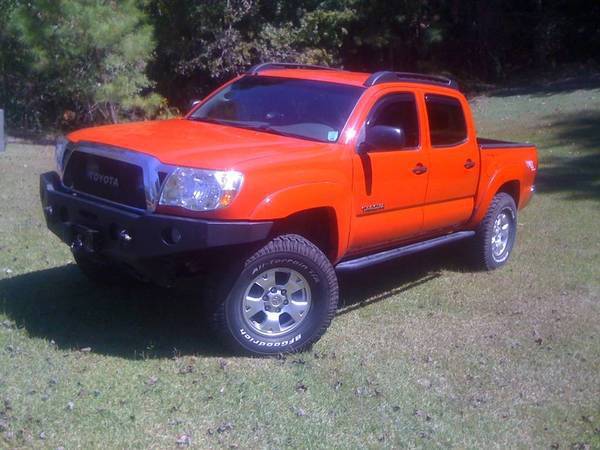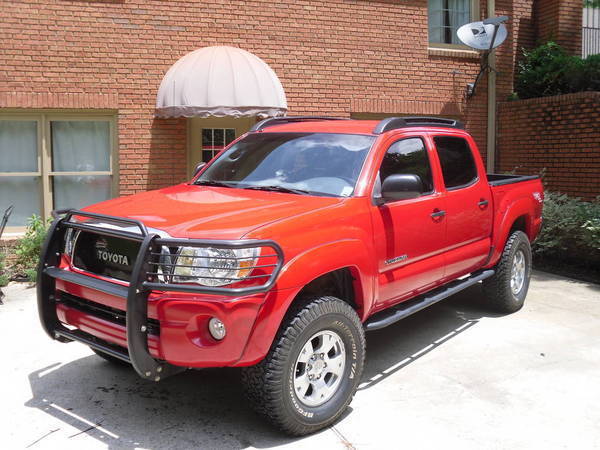 Bought the truck new in late 05 it was an 06, i was trying to get a good deal on an 05 i worked it all the way out and there was an almost identical 06 next to it, told the dealer ok same deal but on the 06 and he said yes, she was mine.
2006 Toyota Tacoma Double cab short bed TRD off road radiant red.
ill insert the new pic here if i can find it.