Well I finally decided to make a build thread....Finally!
I bought my Tacoma January of 2008 with 12 miles on it. Bought the truck for towing jet skis without any intention of taking it off road.
Some co-worker got me to take my truck offroading with them up in Lytle Creek to see if I like it.
Second trip made me realize that 2wd wasn't that great of an idea.
Decided to lift it with the Procomp 3" suspension lift w/ AAL and put on Nitto Terra Grapplers 285x75x16. Also got a
Magnaflow exhaust
, an AFE CAI, and some black head lights from
Ebay
.
(Friend wanted to use my truck to test his new camera)
Bought a billet looking grill off ebay and went on a few more offroad trips
Somewhere after this I wasn't digging that Grill so I decided to do the Satoshi Mod and put some Hella 500s behind it.
Went to the 2010 King of the hammers race which made me want to put a LT setup really bad.
Decided that I was going to go with a Long Travel setup so I went with
Engage Offroad
. (Amazing Work)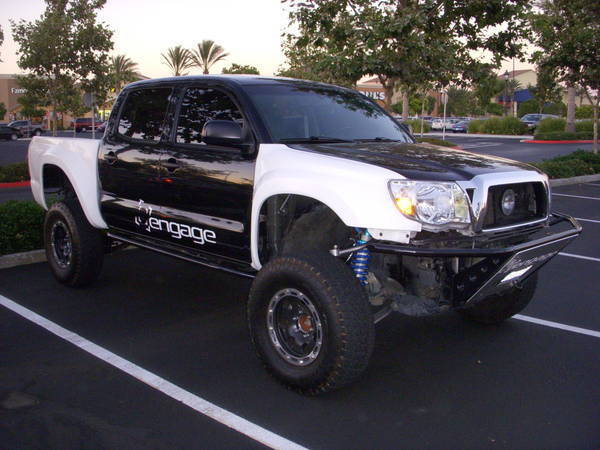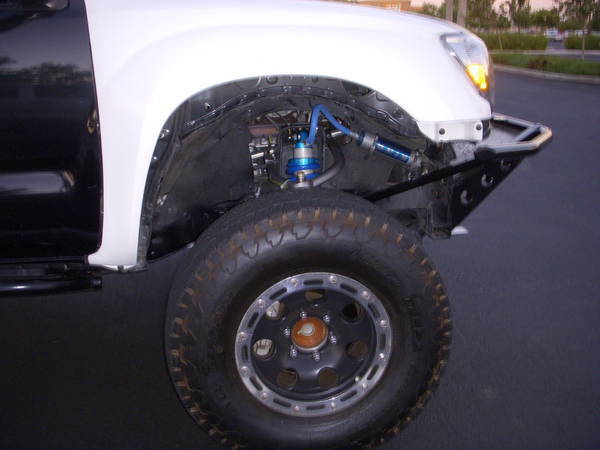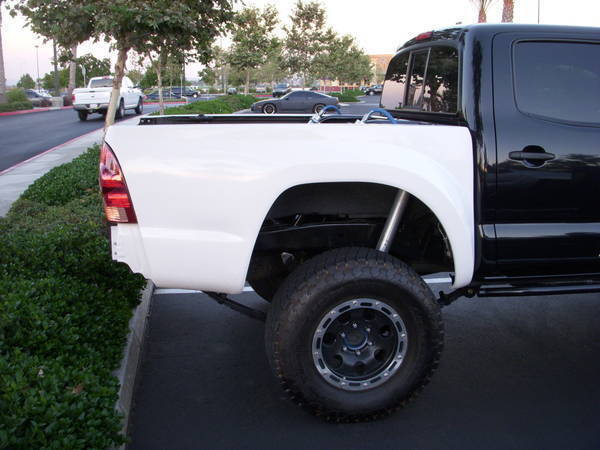 Thank you Joseph for taking the pictures at the BWW meet.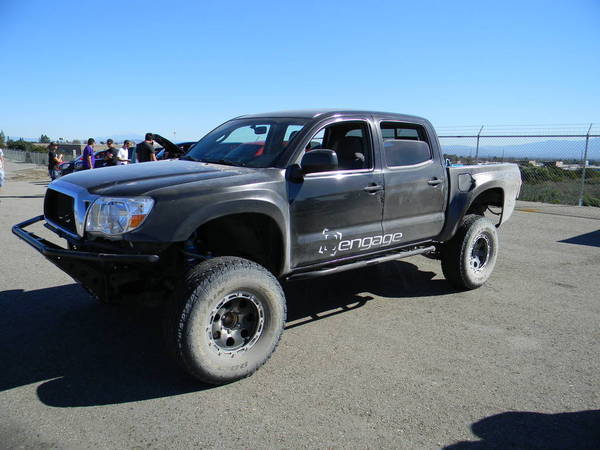 Some Pictures of my more recent Cleghorn run. (I completed all the bypasses that were open)
http://www.tacomaworld.com/forum/sou...-run-pics.html
Sometime during that run I snapped one of my center pins on my axle and when I got it fixed I also upgraded my spindles.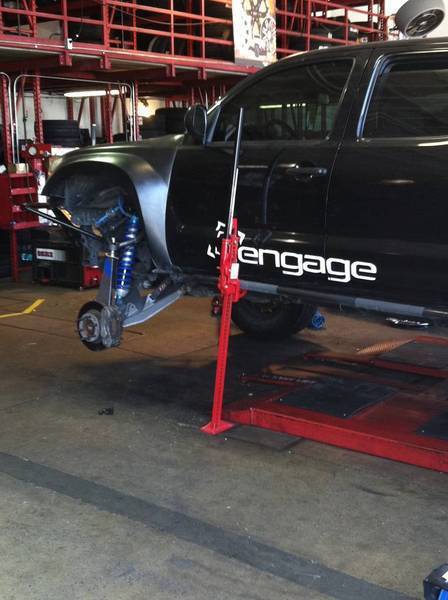 Update 7/7/11 (Engage Race Spindles and Jamis Parker MTB in bed)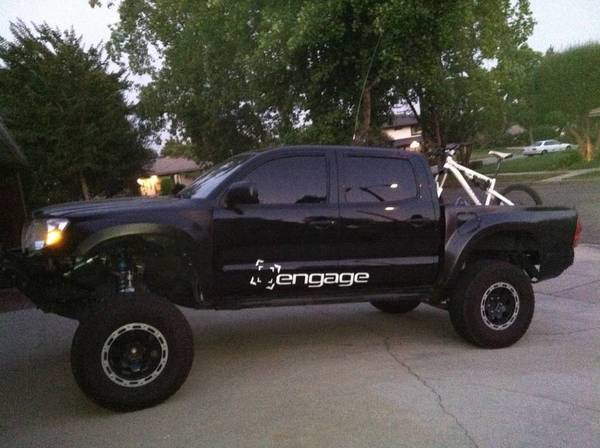 Future Mods/etc.
Rear bumper, Tiregate like thing, Bump Stops, Roll Cage