So my name is Josh. Im from New Jersey. I bought my 2010 TRD Sport Black Sand Pearl Double Cab Long Bed Tacoma in the beginning of June 2010. I found this site a few days later and my obsession began.
I started with all the basic/free mods, then started saving for some bigger stuff. I'll start a list of all the mods I've done to my truck (no matter how big or how small) incase anyone who reads this wants any advice on how I did anything.
All my old parts will be for sale in this thread:
http://www.tacomaworld.com/forum/2nd...ml#post3176797
Tool List

My "How to: Spindle Swap" Thread.

Most Current Picture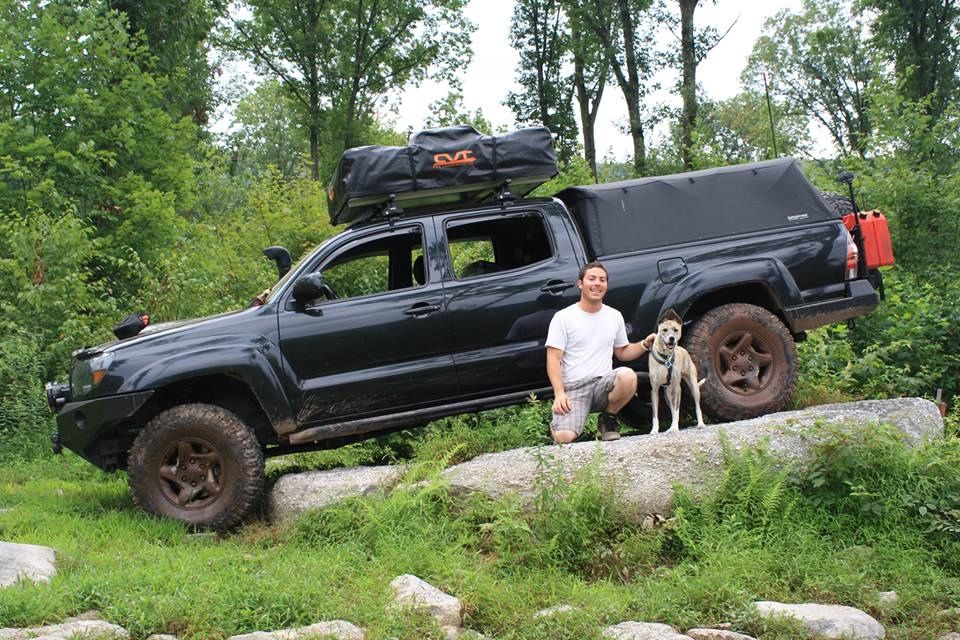 Future Mods:
- on board hot water shower
Lighting
-50" curved led double row bar from Vivid Illumination and performance on Trac-performance mounts
-6 LED pod ditch lights from VIP on CBI mounts
-7" HID kragen Driving lights
-led advmonster lights
-Piaa 510's.. converted to 3000k HID.
-Rigid Industries SRM2 LED reverse lights in Rear Bumper
-Vision X Rock Light Pods with ricochet mounting brackets
-2 4" LED Camp Lights on Rear Bumper
-LED spot lights under hood on mercury switch (to come on automatically when you open the hood)
-LED Dome and Map Lights (with map lights on with dome light mod) from
superbrightleds.com
install-
http://www.tacomaworld.com/forum/lig...tallation.html
-led Bed Lights on toggle switch
-Swapped LED's in gauges, clock, steering wheel, passenger airbag/seat belt
Audio/Visual
-Kenwood DDX470 headunit (DVD, CD, am/fm, iPod, pandora,
Netflix
)
- axxess aswc-1 steering wheel interface
- infinity reference 6032cf front speakers
- kenwood KFC 1664s rear speakers
-Pioneer GM5400T 400 watt amp
-10" Kicker Subwoofer (shallow mount in Mr. Marv box/amp rack)
-Back up camera in rear view mirror on switch, and connected to head unit for back up camera
Interior Comfort
-Heated Black Leather Seats (CST Black Leather with Perforated Center Panels and heated seat kits) from John Huey of Affordable Leather. Here is the group buy info-
http://www.tacomaworld.com/forum/gro...group-buy.html
-Black
Weathertech
Digital Fit Floor Liners
-stock inverter mod with 120 volt outlets in center console trim
-12 volt outlets in center console trim
-blue sea usb outlets
-Scan Gauge 2
-Cabinet lock on center console
-Mag Light mounted to driver's seat trim
-Fenix F40 mounted on driver's door
- tech deck extreme for iPhone/iPod, iPad, garmin GPS
Communications
(click here for pictures)
-Cobra 75 CB radio
-Wilson 1000 Roof Mount with short load antenna
-Firestick antenna on rear bumper
-Vanco SWR meter
-Euro CB aux speaker
Suspension/Wheels/Tires
-Fox extended travel coil over shocks with King 700 lb springs -
http://www.tacomaworld.com/forum/dea...-dsm-ucas.html
-Down South Motor Sports UCA's
-All Pro Expo Leaf Packs - (pics-
http://www.tacomaworld.com/forum/2nd...ml#post3619940
-All Pro U bolt flip kit
-Timbren Bump stops
-Bilstein B110 rear shocks
-ATO shackle flip
-hockey puck bump stop extension
-Spidertrax Wheel Spacers (1.25") (removed)
-255/85/16 Maxxis Bighorn on 1st gen trd alloy wheels
-315/75/16 Cooper discoverer STT wheels on Konig counter steer off road wheels (gunmetal graphite)
Armor
-Demello Bolt on Hybrid Sliders -
http://www.demello-offroad.com/catal...roducts_id=219
-Elite Offroad Front Bumper -
http://www.tacomaworld.com/forum/eli...group-buy.html
-Armor Tech Offroad Skid Plates- IFS, T Case, Transmission, & Gas Tank -
http://www.tacomaworld.com/forum/arm...duct-line.html
-Boztech Rear Diff Skid Plate
-Total Chaos Lower Control Arm Skid Plates
-Total Chaos Spindle Gussets
-Total Chaos Lower Control Arm Cam Tab Gussets
- CBI bushmaster rear bumper with swing out for spare tire, 2-3 gallon rotopax gas cans, fold out table, camp light
-Retubed Rear Drive Shaft .083 Tubing and lengthened 1 3/4"
Measurements- 50" from rear diff flange to center of carrier bearing. 26 1/2" from transfercase flange to center of carrier bearing.
Exterior
-Debadged
-Metal Miller Devil Horns Emblem painted black
-Black Grille Craft grille
-Thule Roof Rack
-Custom Thule Bed Rack
-Soft topper
-60" Hi Lift Extreme (with black handle keeper, neoprene boot, 4xracs)
-35% tint (in addition to factory tint)
-Tail Gate theft deterrent (hose clamp)
-Extra D Rings in bed
-RedLine Hood Struts
-Weathertech window deflectors
- CVT mt bachelor roof top tent
- CVT 79" awning
-2" cut out of fenders, cab mount chop, firewall pinch weld beat back.
Performance
-Chopped exhaust tail pipe
-Rear Diff Breather extension
-Safari Snorkel
-Wired Wagon relay/fuse box
-Removed secondary
air filter
-Aero Turbine 2525XL muffler
-Doug Thorley Y Pipe
-ARB CKMA 12 Air Compressor (with pump up kit for airing up tires)
-ARB Front and Rear Diff Lockers
-ARB 50 qt Fridge/Freezer
-Engo 9000s electric winch with synthetic line
-4.56 gears
Things that I got rid of
see this thread for parts for sale:
http://www.tacomaworld.com/forum/2nd...ml#post3176797
-Avid Offroad Light Bar (real nice but I wanted to get a steel plate bumper)
-Factory Fog lights and Slim Cubby HID Kit that I had in them (cant use those fogs in the new bumper)
-Bilstein 5100s. Needed adjustable coilovers and more lift
-Wheelers Diff Drop kit. Cant use with ATO IFS skid
-UWS tool box. Cant use with soft topper
-HID headlight bulbs. Went through 4 bulbs and 4 balasts in 2 years
-Hella 700s converted to HID. They died.
-blue sea fuse box. Found a sealed one. May add a smaller aux fuse box in the future if needed.
-Duratracs... they suck
Things it had to go to the dealer for
- Gas pedal mod/ ecu flash (tsb)
- Blower motor squeak fix (tsb)
- Four wheel drive actuator
- Front diff actuator
- Warranty company inspection.. deemed "not warranty-able"
- Rear diff pinion seal leak (dealership "made an exception and warrantied it")
- Front Passenger side LCA alignment cams seized up
- Front diff actuator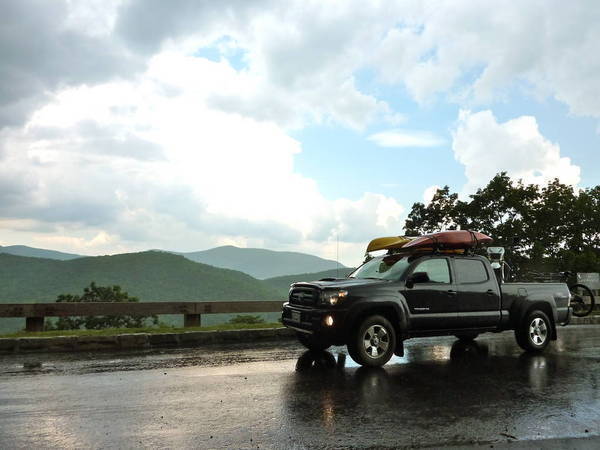 First week I had the truck, took a trip to North Carolina. Top: Blue Ridge Parkway, Below: Max Patch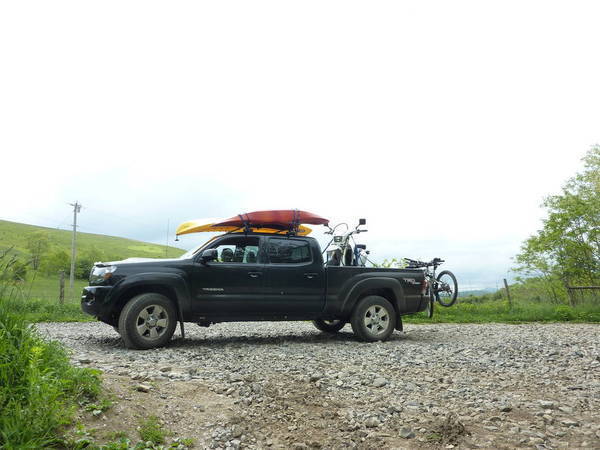 After a few mods..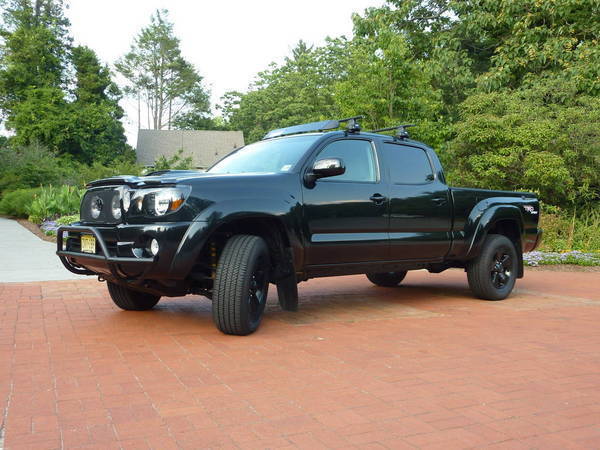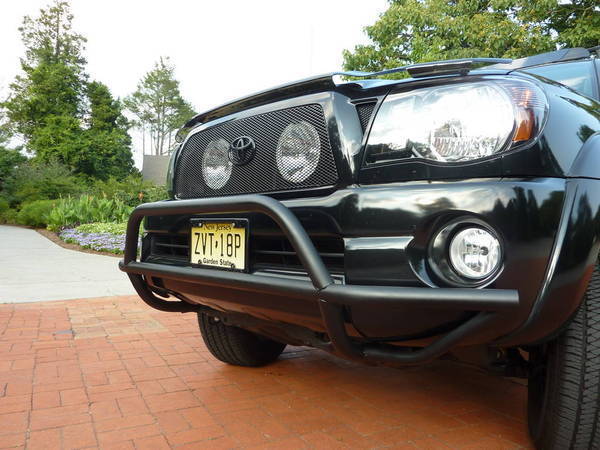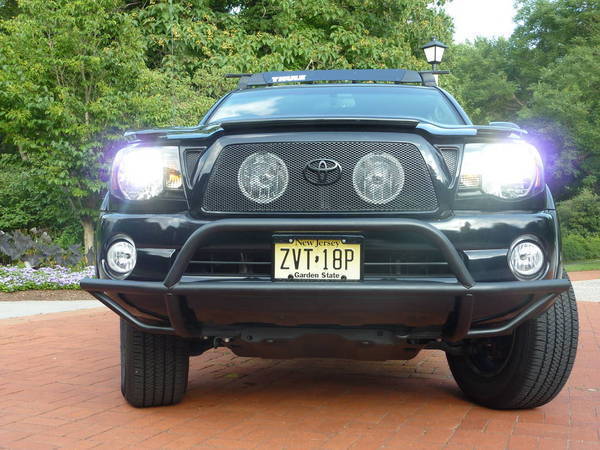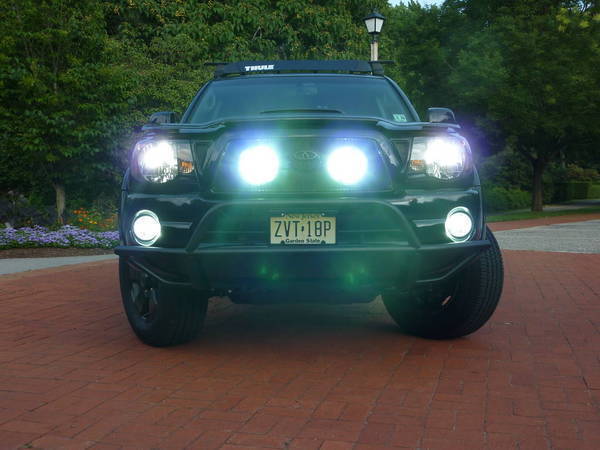 Hid's all around. 6000k
A little dirty.. but black spray painted wheels, black spray painted brake caliper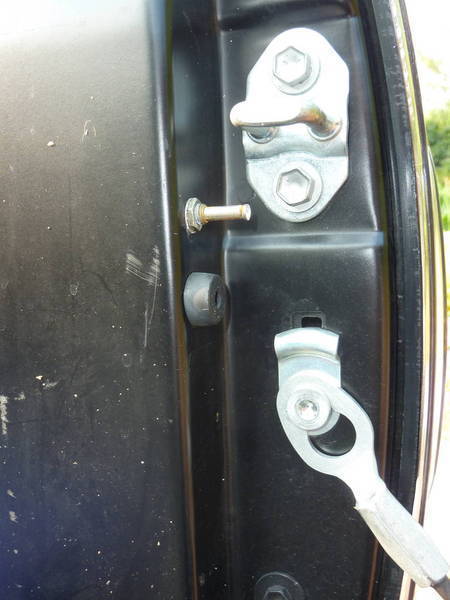 Above: Pin switch for lights in bed (below). They come on when the tail gate is down, or when I flip a switch in one of the bed cubbies. The lights also have switches on them to turn them off if I dont want to use them.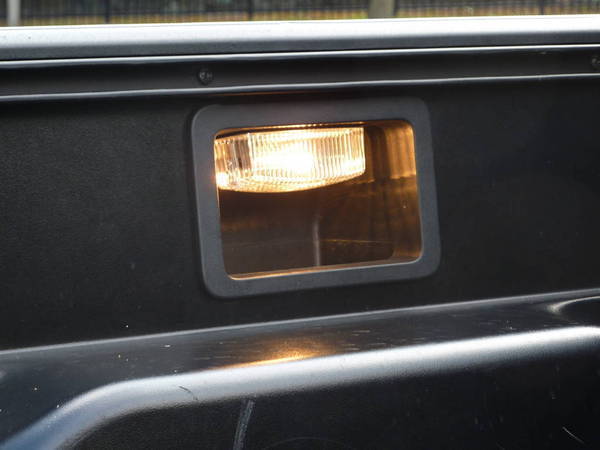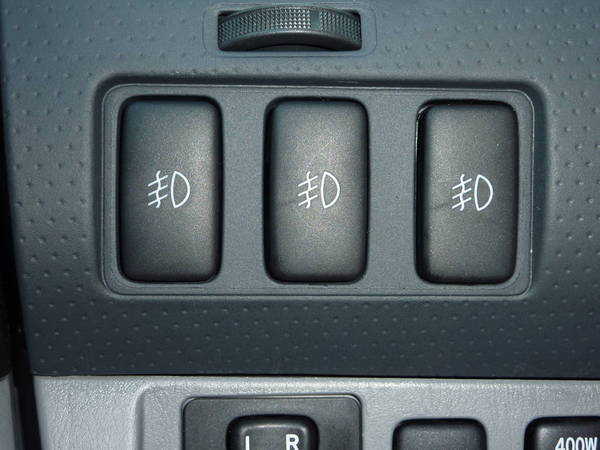 Above: 3 stock fog light switches. left one: fog lights, middle one: Hella 700ff's converted to HID behind the grille, right one: wired for future possibilities.
Update 11/28/11- I sold the oem switches and am replacing them with these: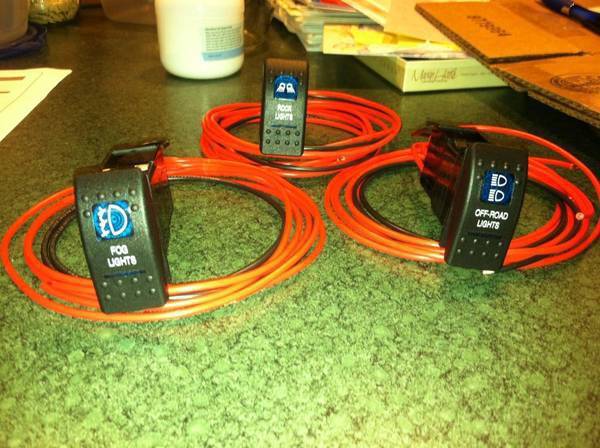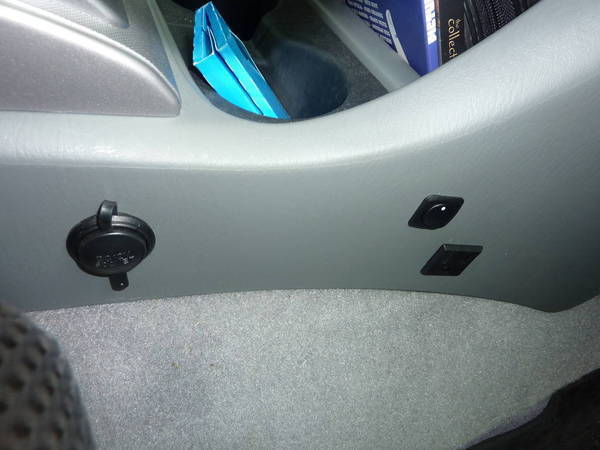 Above: switch to turn on 400W inverter for normal 120v outlets.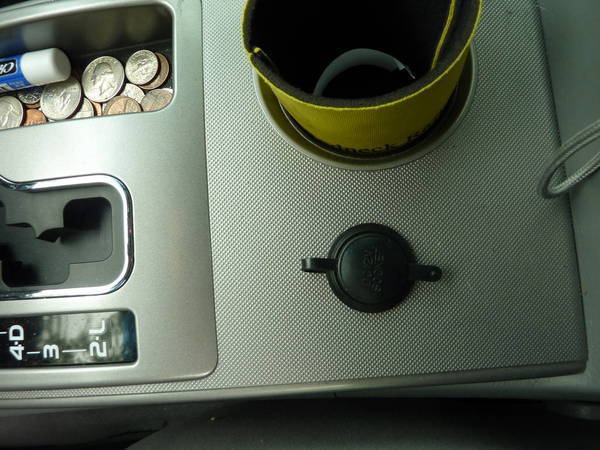 Below: 120v and 12v power outlets on back of center console.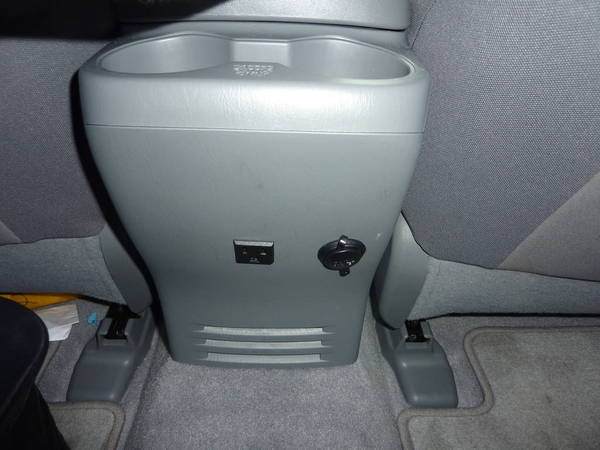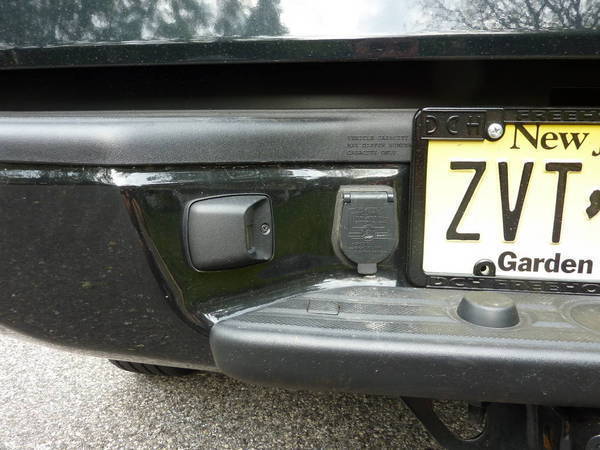 Above: Relocated the trailer wire harness to a hole I cut in the bumper. Much cleaner than hanging down below the bumper.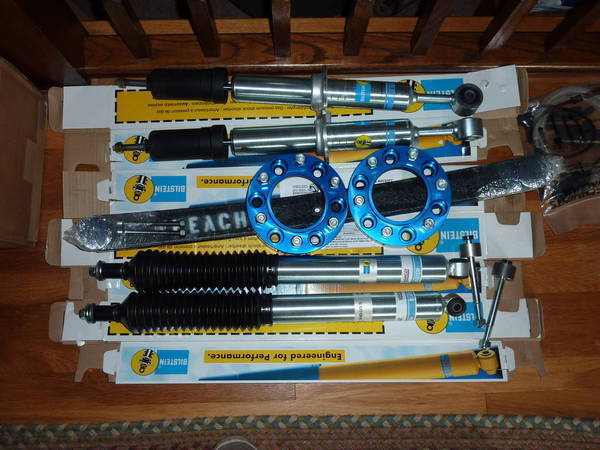 First Lift- Bilstein 5100 shocks front and back, spider trax wheel spacers, wheelers add a leaf, wheelers diff drop kit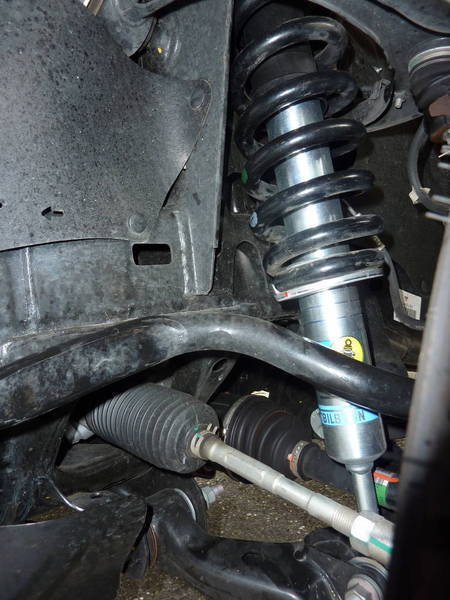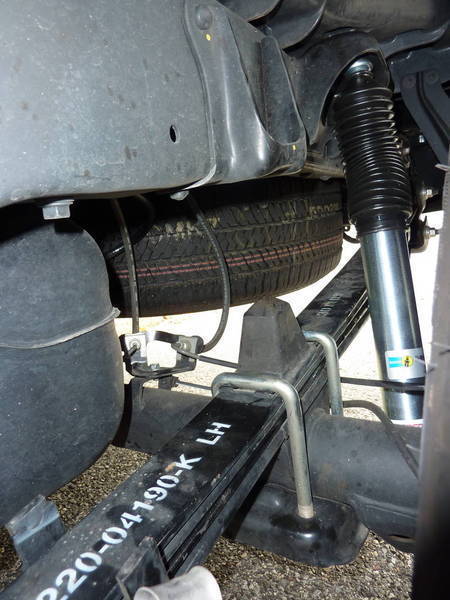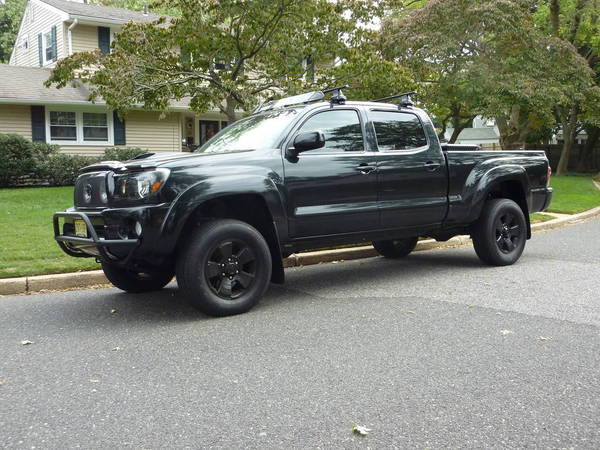 Above: with the front shocks set at 2.5" and aal in the rear.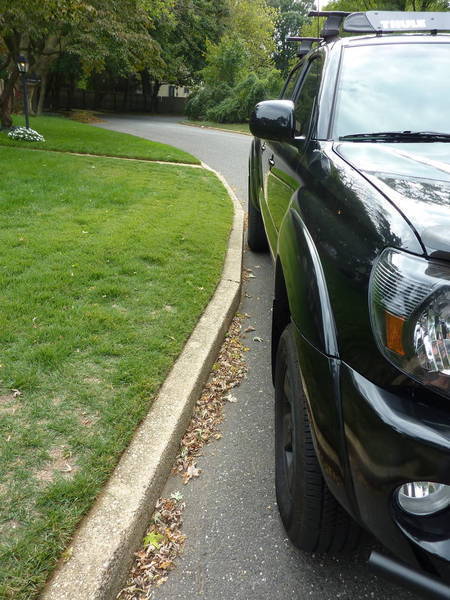 Above: with out wheel spacers. Below: with wheel spacers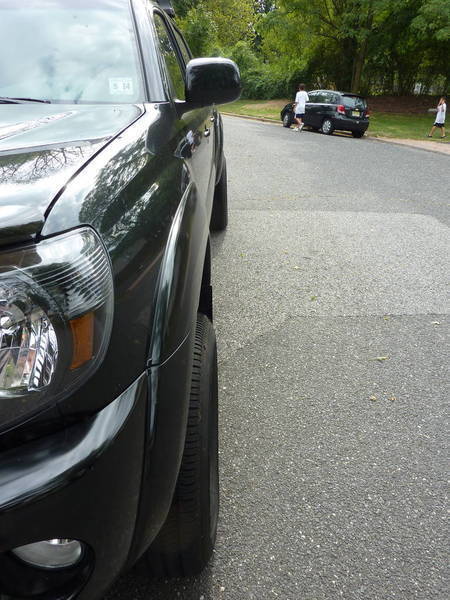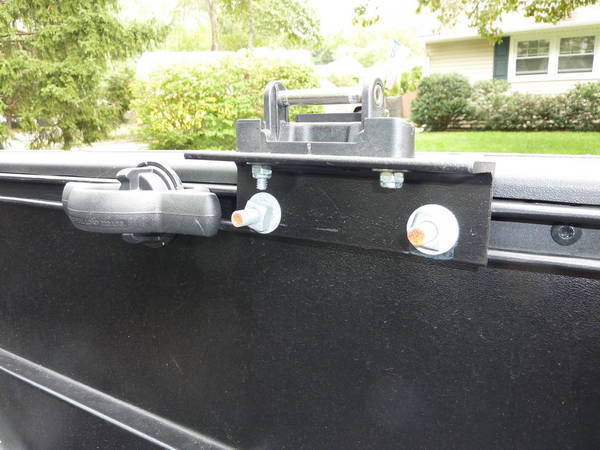 Above: Custom Thule rack mounts. Below: Bed mounted Thule Racks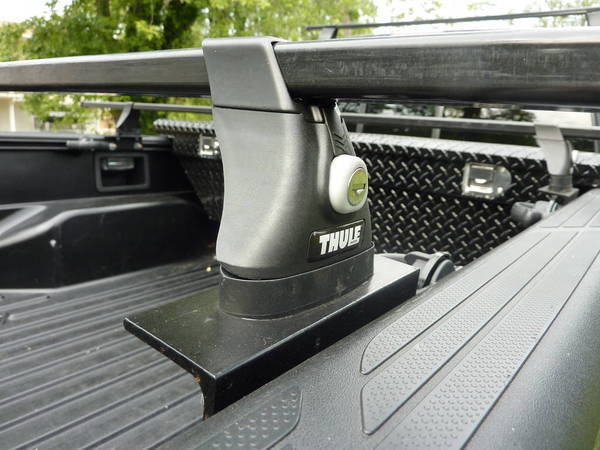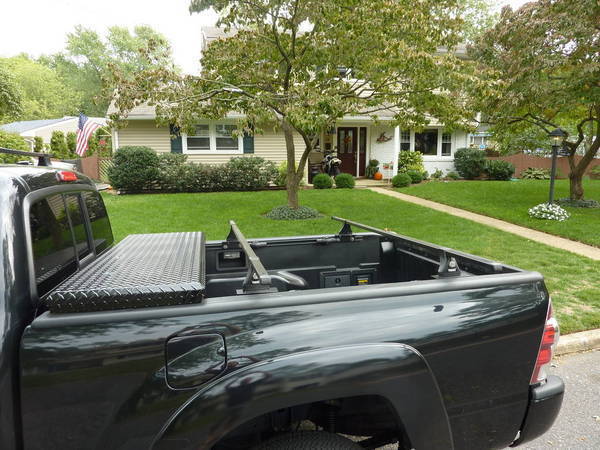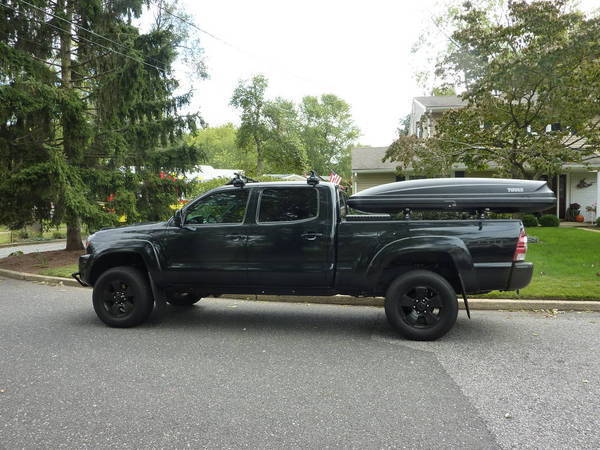 Bed Mounted Thule Racks. UWS tool box- low profile Black series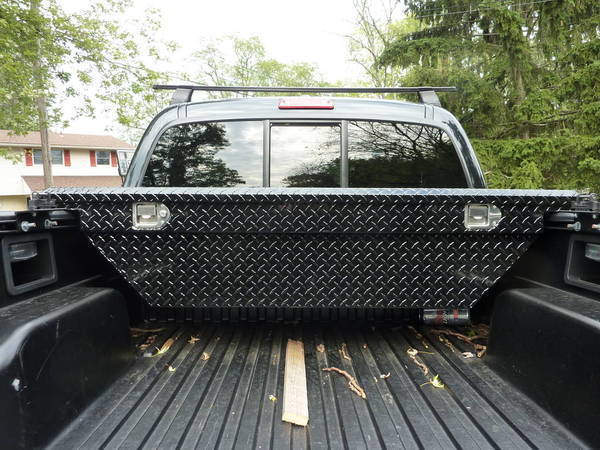 Above: Mercury switch to control ozznium LED Spot light under hood lights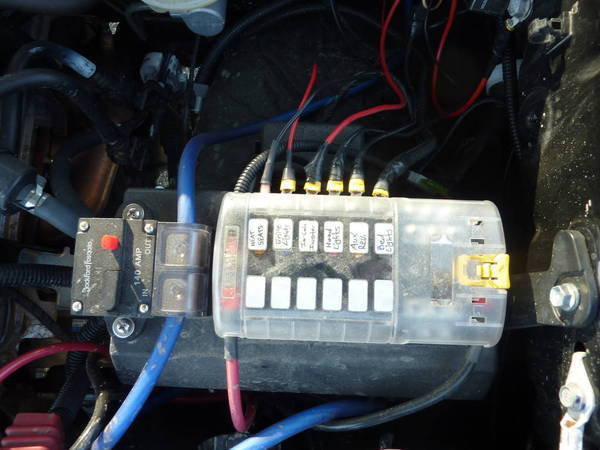 Blue Sea Auxiliary Fuse Box and Circuit Breaker for Amp
Maglight mounts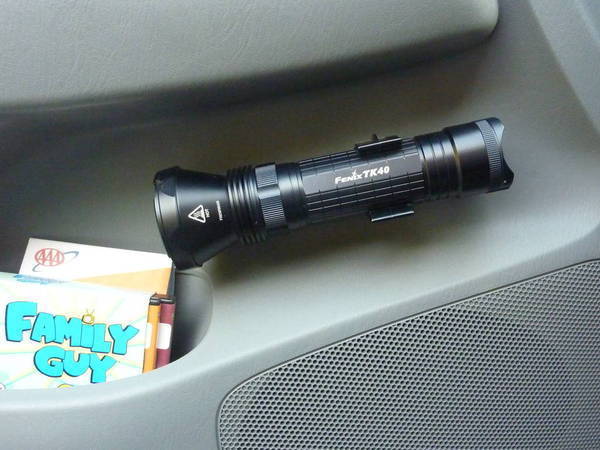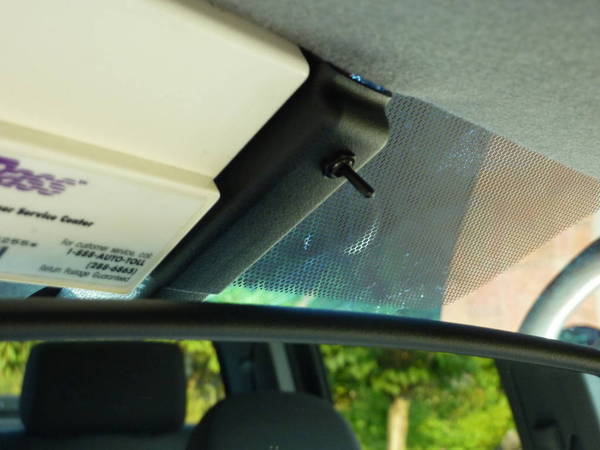 Above: switch to turn on rear view camera in rear view mirror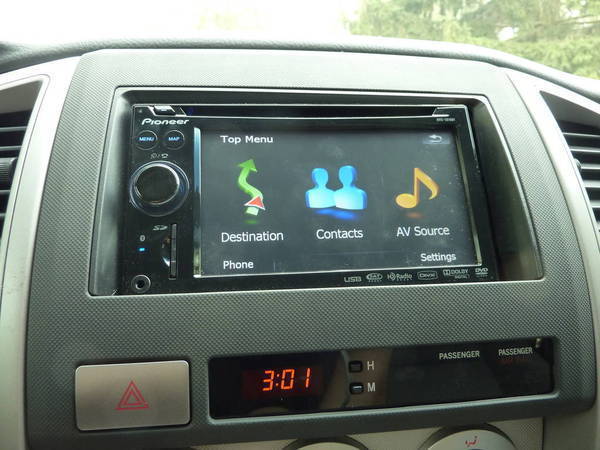 Above: Pioneer Avic X910BT. Below: ran all the wires for amps and subwoofer
Below:Some pictures of Mr. Marv sub box/ amp rack with 400watt pioneer gm5400t amp, and Pioneer shallow 10" sub. Ended up blowing the sub after a week, so now I have a Kicker 10".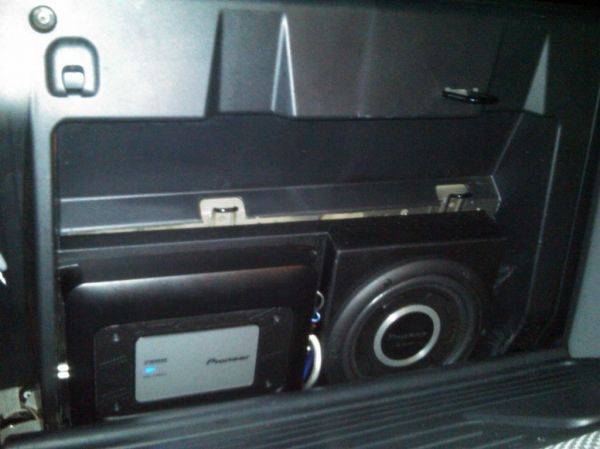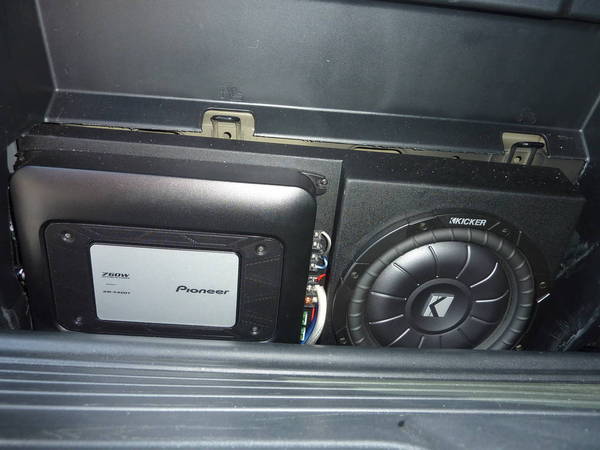 Snorkel..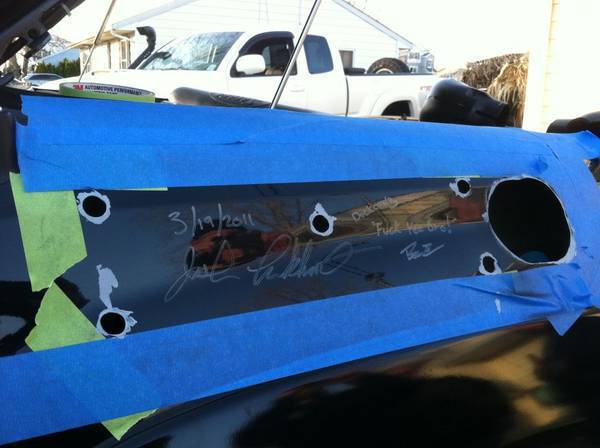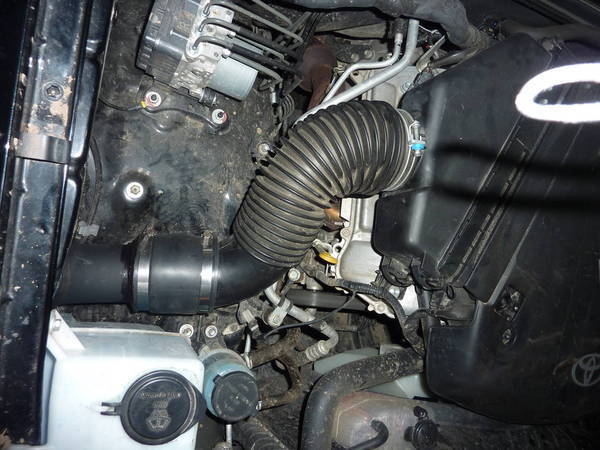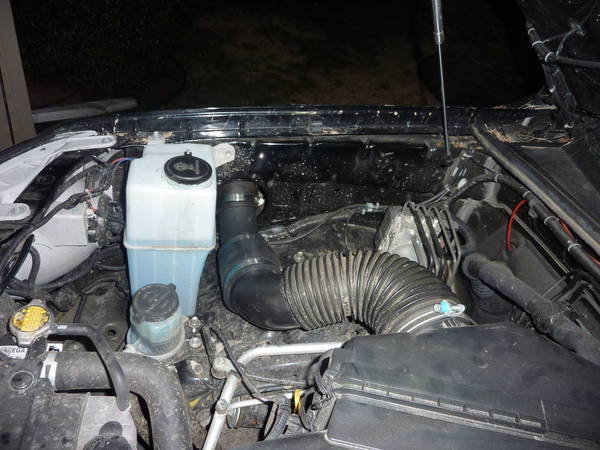 Scan Gauge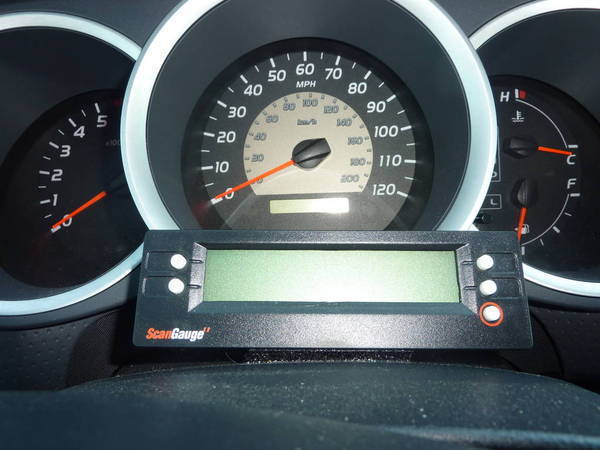 Switches for heated seats (front and rear), and a glimpse of the leather seats.
Leather seats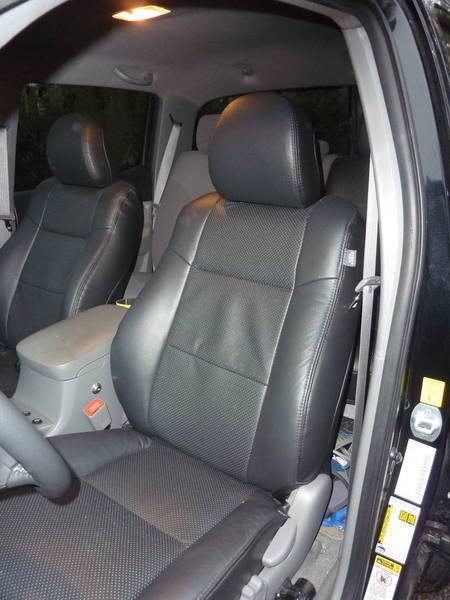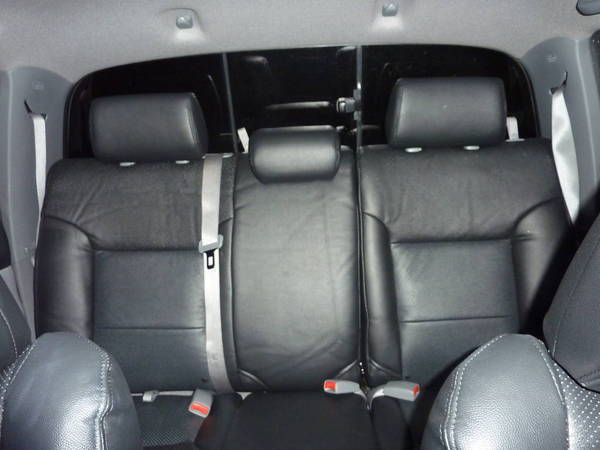 Leather Center Console Cover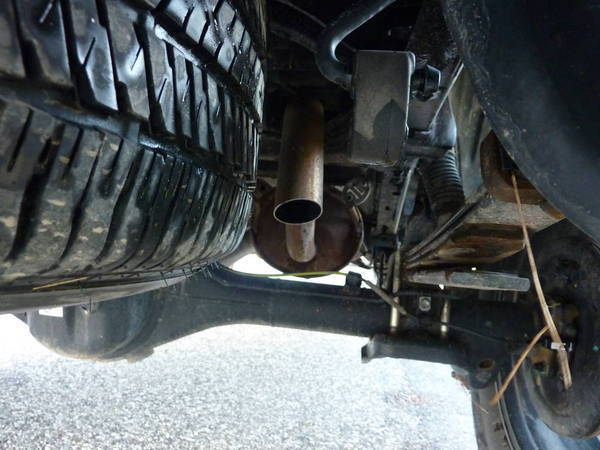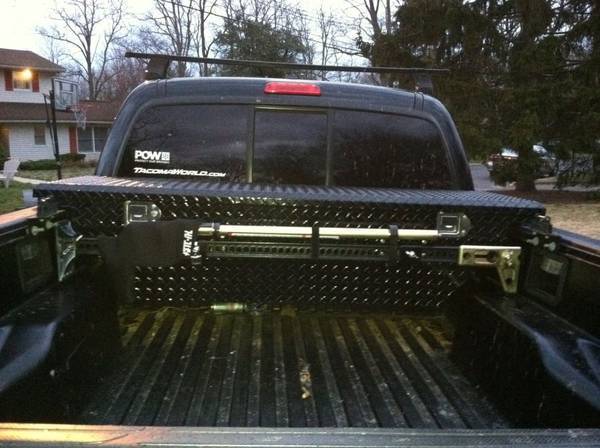 New Tires- 265/70/17 Goodyear Wrangler Duratrac's (better pictures coming soon)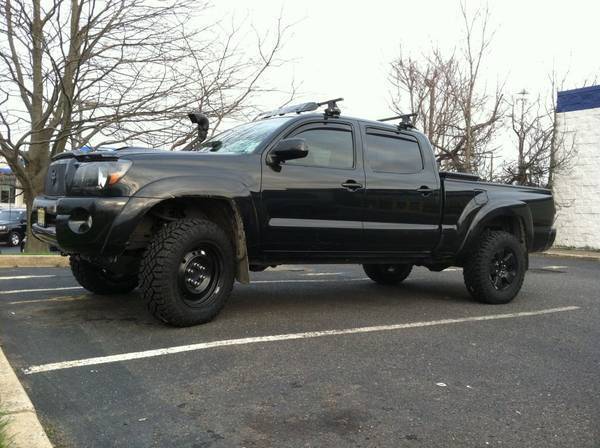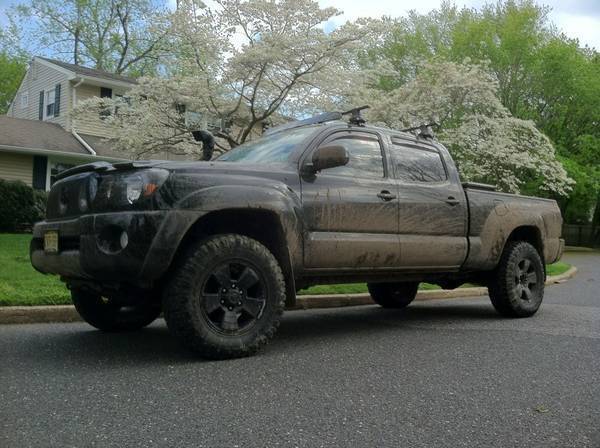 Sliders are finally here!!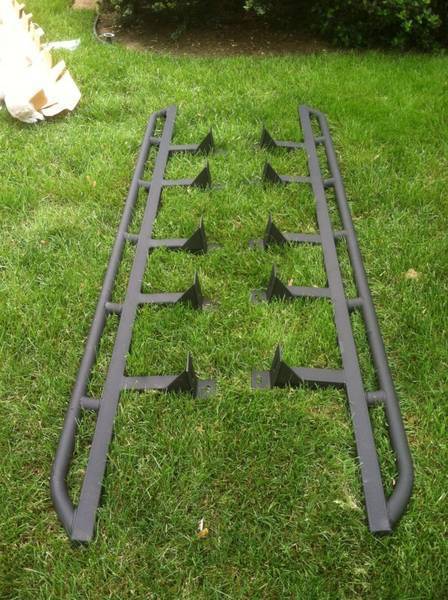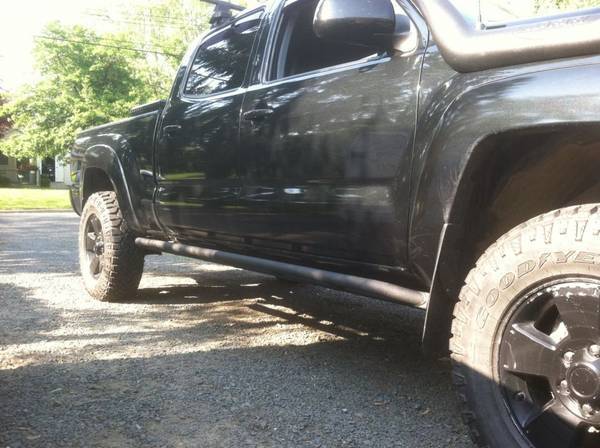 Elite offroad bumper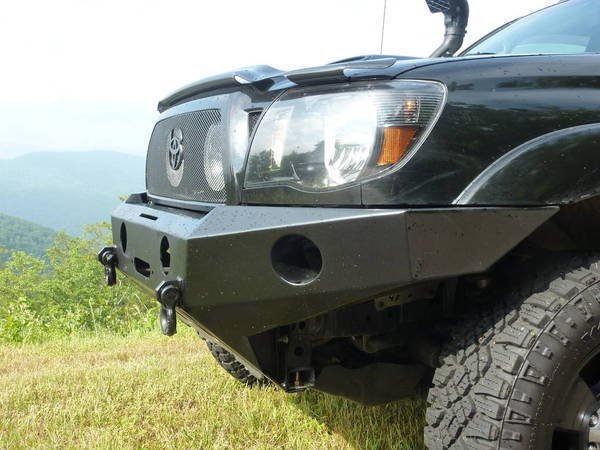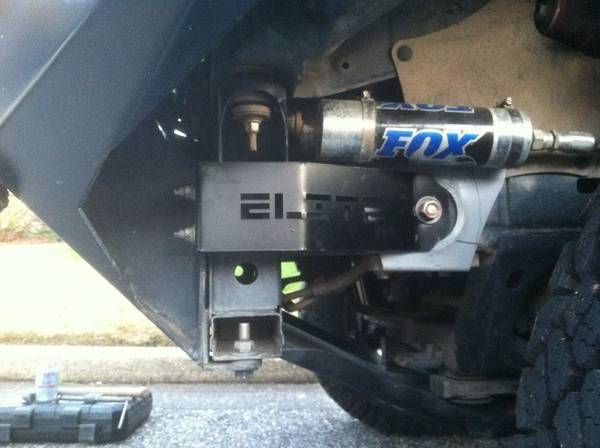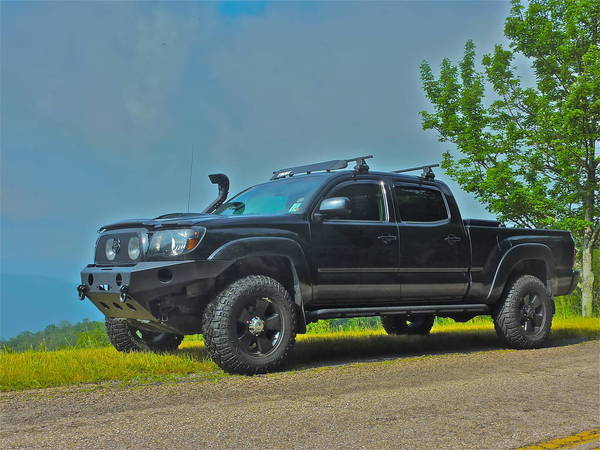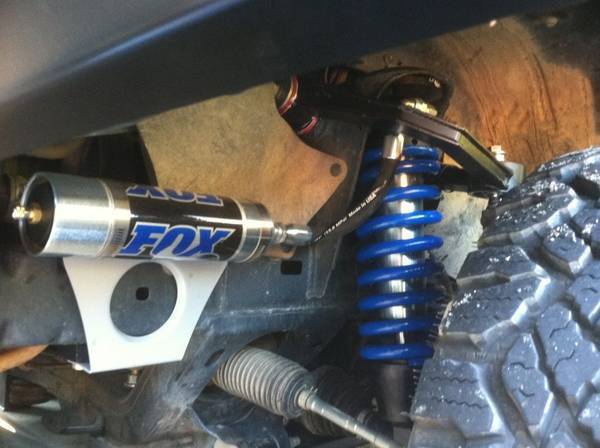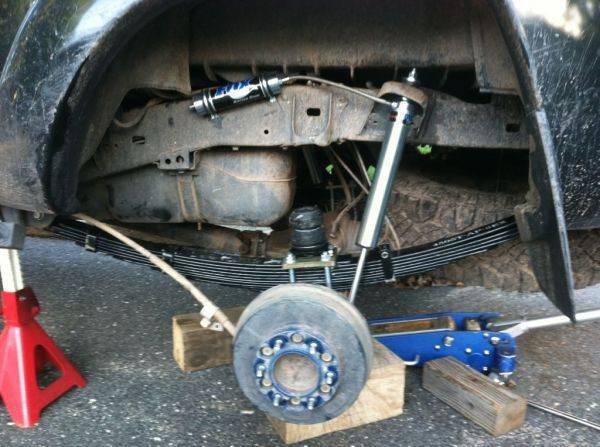 Softtopper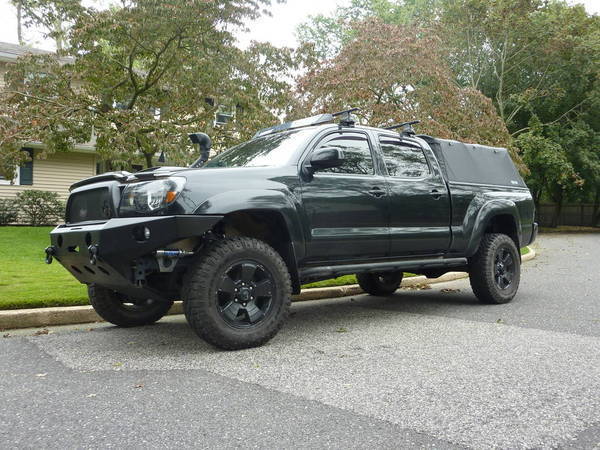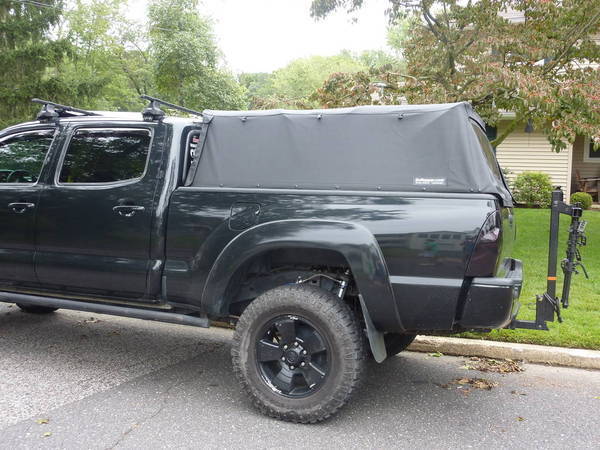 ARB Rear Air Locker installed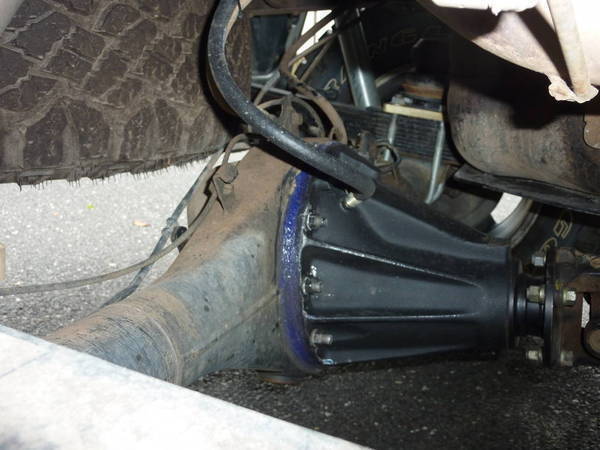 Switches for Air Compressor and Rear Locker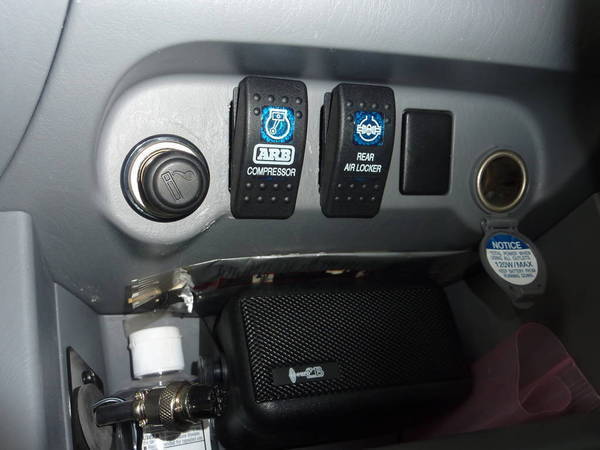 ARB CKMA 12 Air Compressor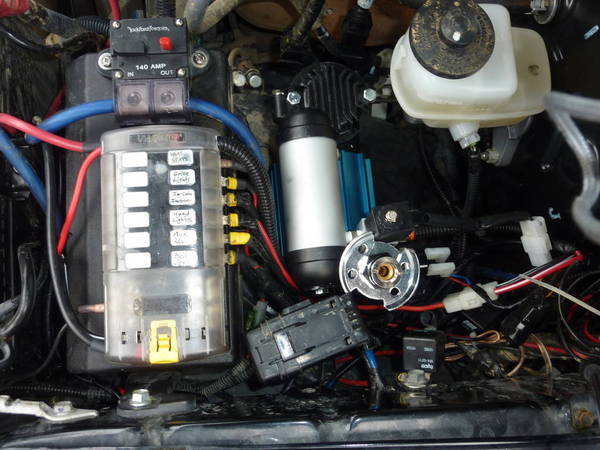 Piaa 510 Fog Lights converted to HID 3000K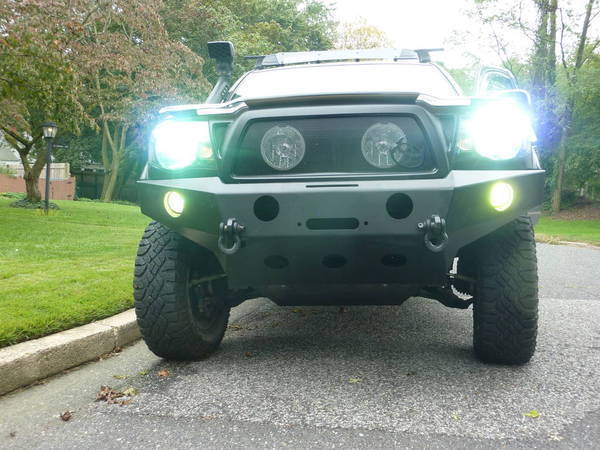 CB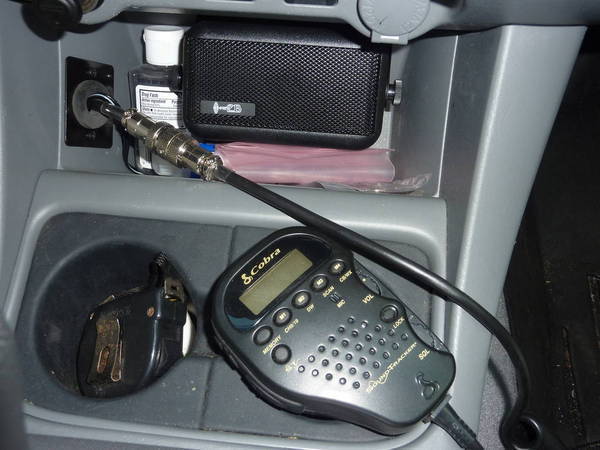 Total Chaos LCA skid plates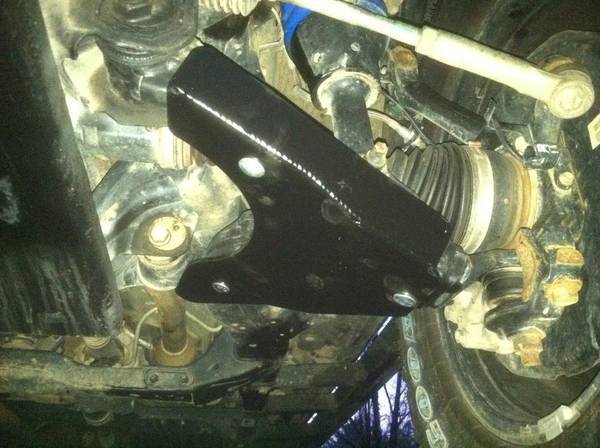 Total Chaos Spindle Gussets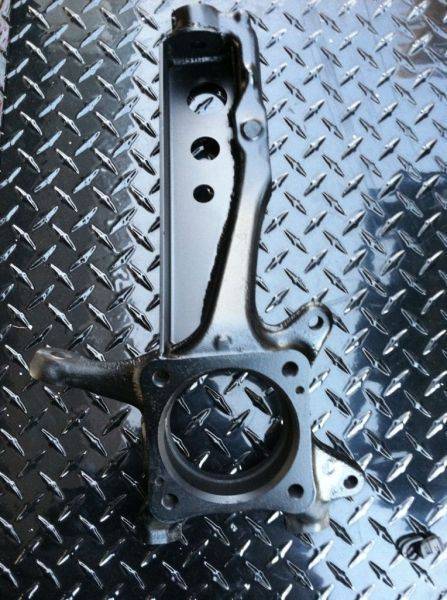 Boztec Rear Diff Skid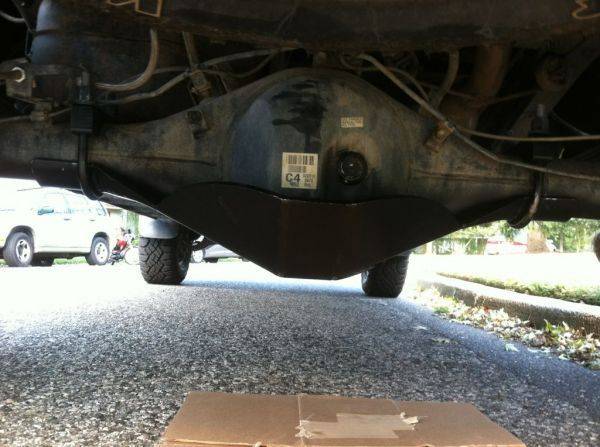 ATO Skids. IFS, Transmission, Transfer Case, and Gas Tank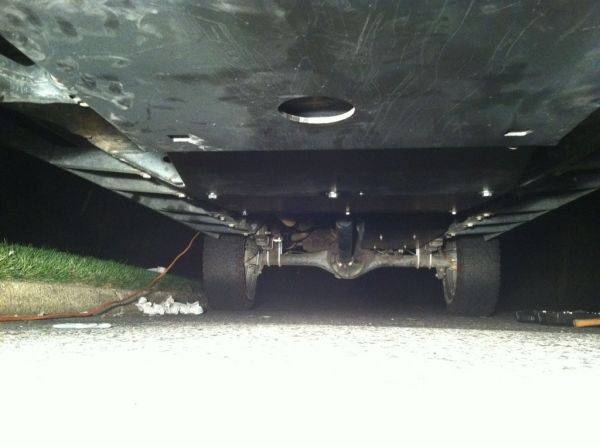 Finally got rid of the orange and red gauges.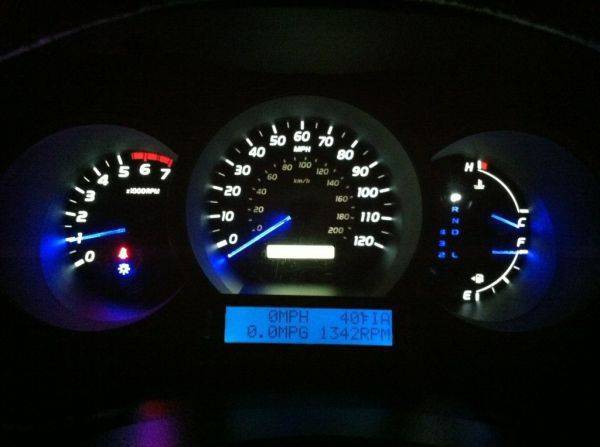 Rock Lights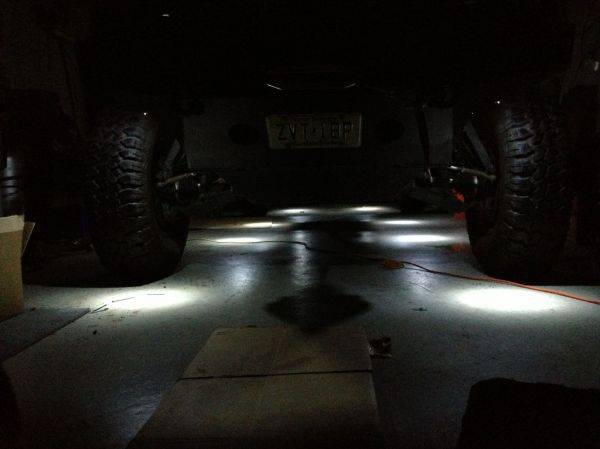 ADV rider LED lights, Engo Winch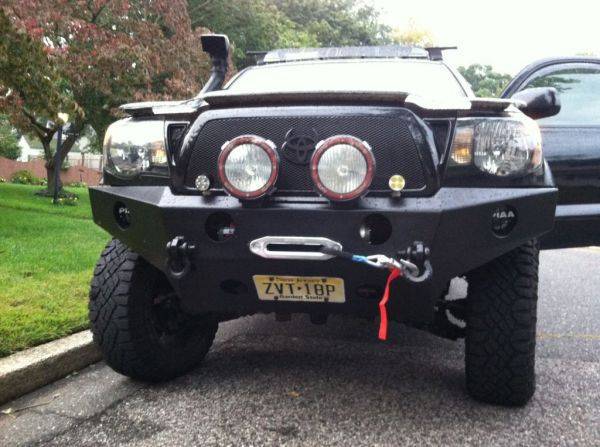 ATO shackle flip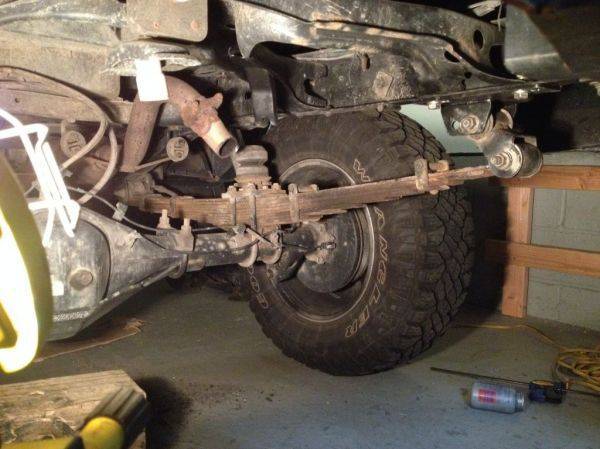 B110 shocks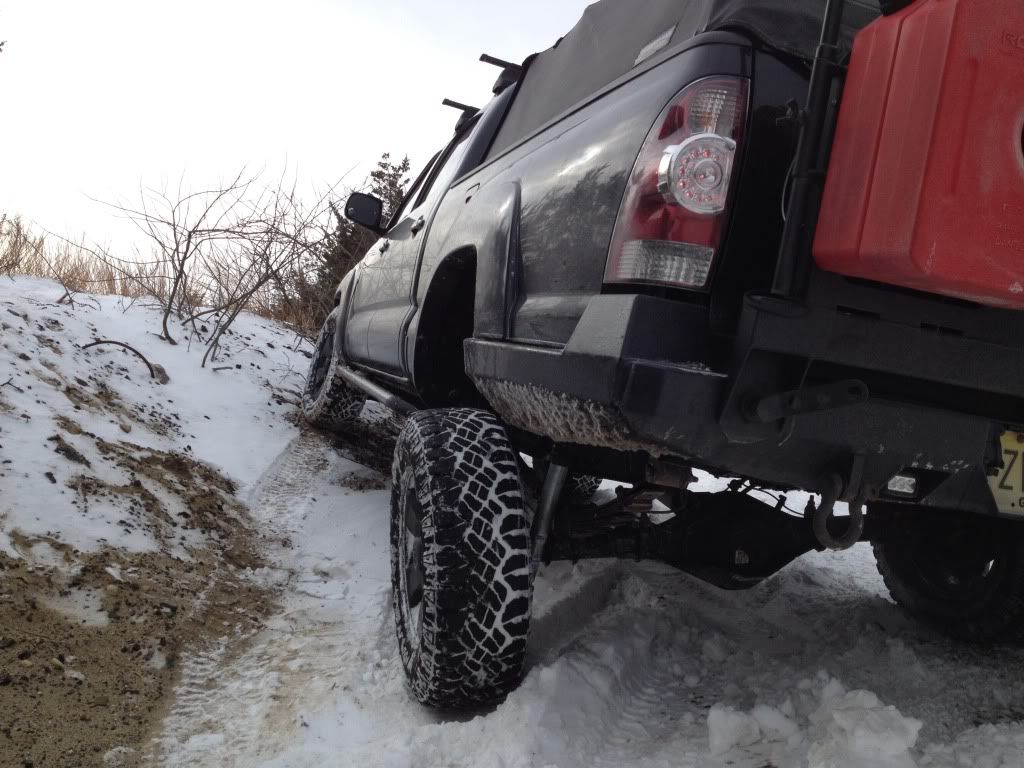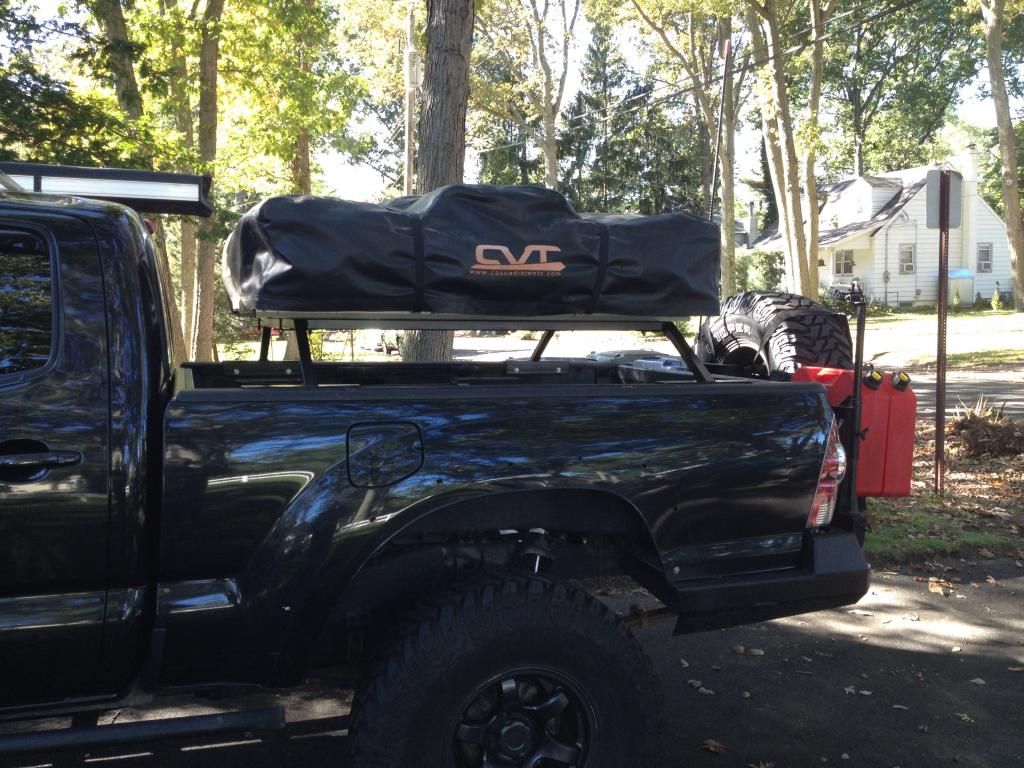 Some wheeling pics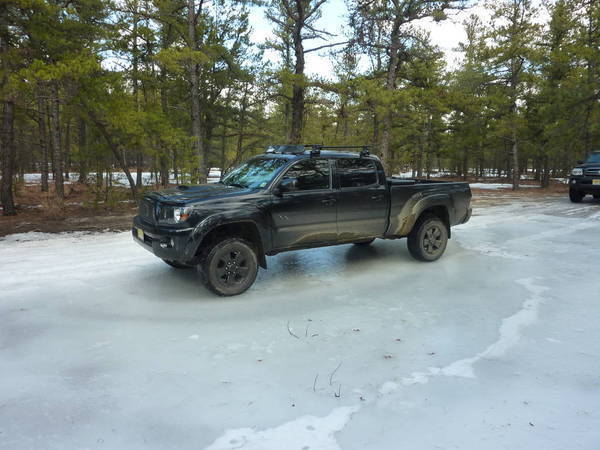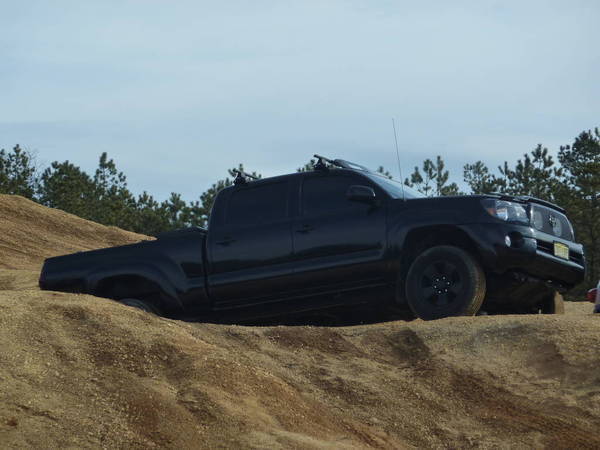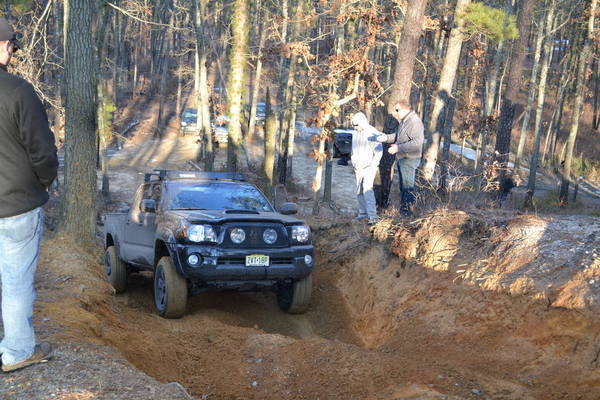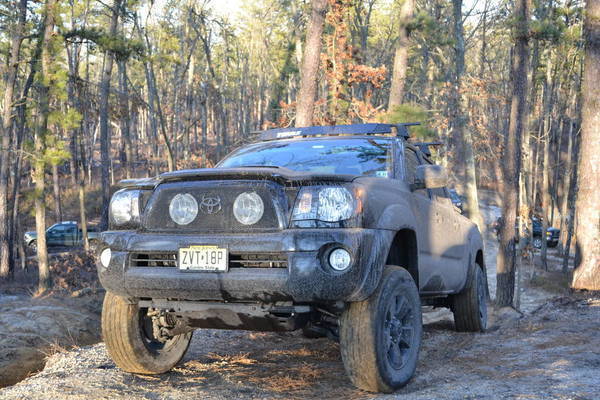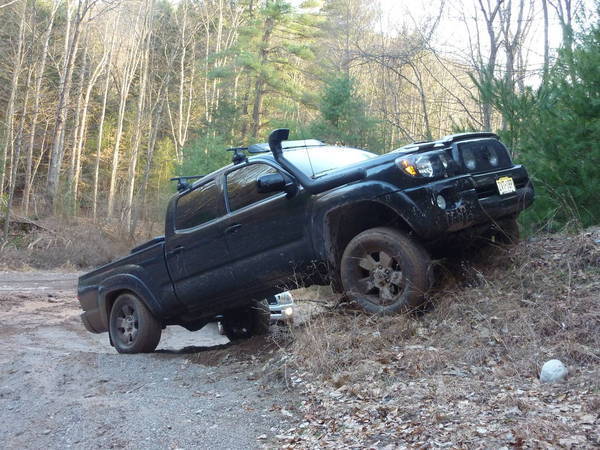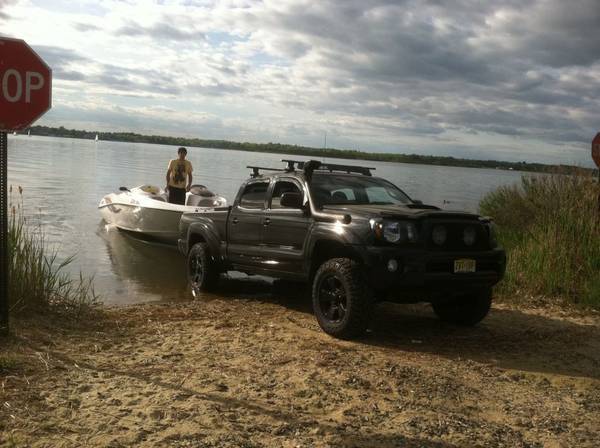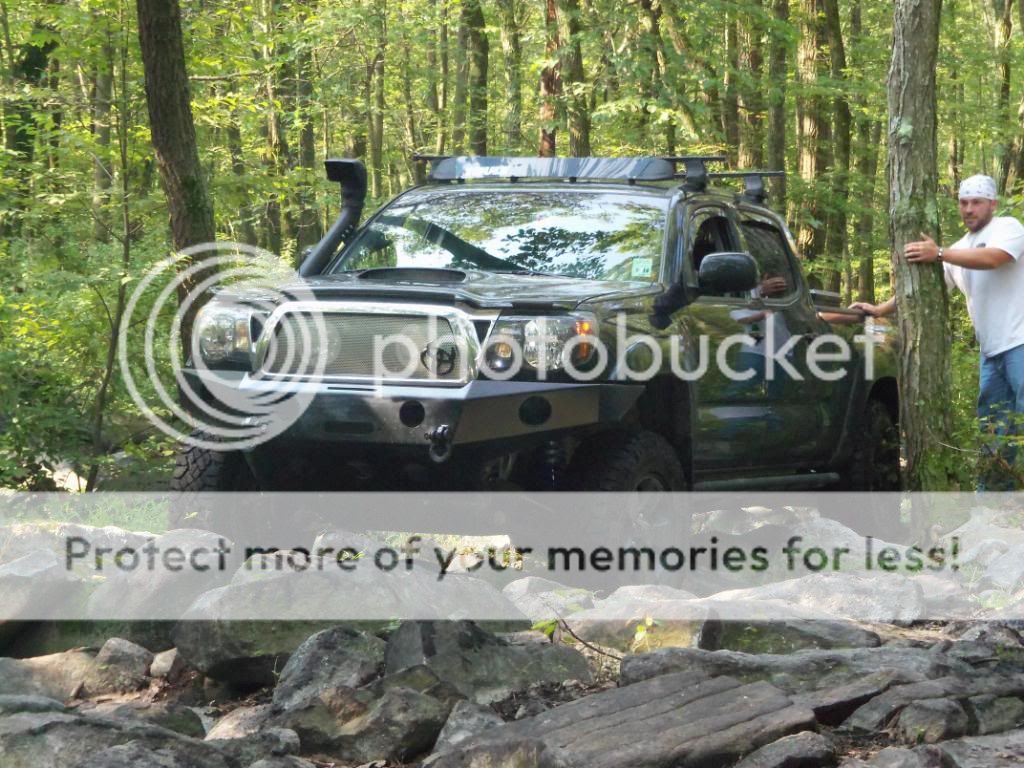 Flexing the new suspension and testing the rear arb locker