I was able to pick up the bumpers and swingout from CBI on Friday and got them unloaded late last night. Had a chance this morning to really take a look at them now that they are finished. Really pleased to see the ideas that I had CBI work into them, they turned out really close to what I had pictured in my head. So I can't wait to see them painted and on the truck currently rearranging the garage to visqueen a corner off and set up a mini paint booth. So here is the front bumper I had told them I wanted diamond plate and a roller fairlead this is how it came out. Here is a pic of it the first time I went to look at it and the next three are the final product. Sorry if the pics are a little fuzzy.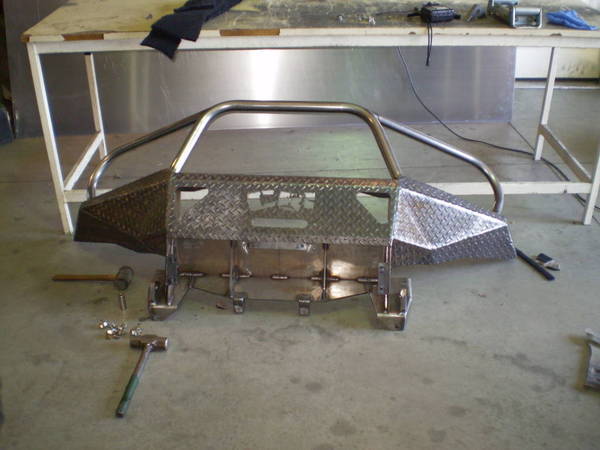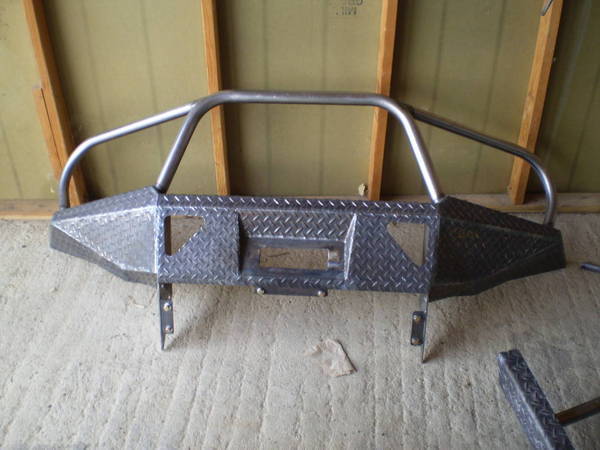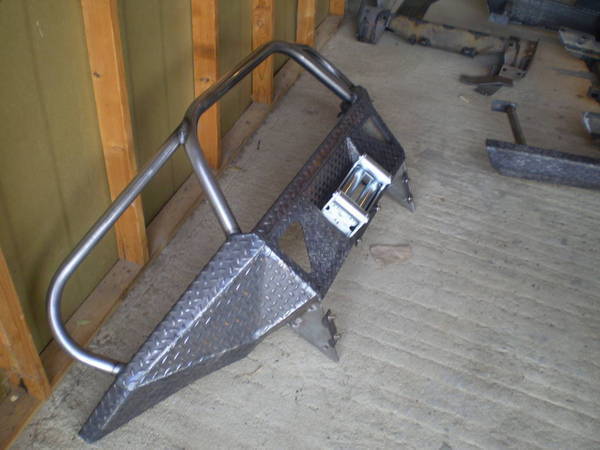 I plan on running a roller fairlead with cable but plan to eventually switch to a synthetic cable and Hawse fairlead. I have always run cable, but keep hearing good reviews on synthetic although I have run into some folks that do not like it. It looks a lot safer to me so we'll have to see.
Here is the rear bumper the swingout on this thing turned out amazing. I wanted to be able to haul my hitchrack for the bike and still have the spare with me. Another idea with this, was the ability to move the weight of the tire closer to the axle as opposed to being suspended out past the rear end of the truck all the time. So I asked CBI to build a flip in the tire carrier. Which led to making the fuel can movable as well which also gives the ability to run two cans in a tiregate configuration minus the tailgate. All I can say is I have multiple configurations in one bumper and that shows that CBI builds a quality product tailored to my needs and ideas. It is a lot of pics but here it is in a few different set ups, and it still has a few more tricks to be seen.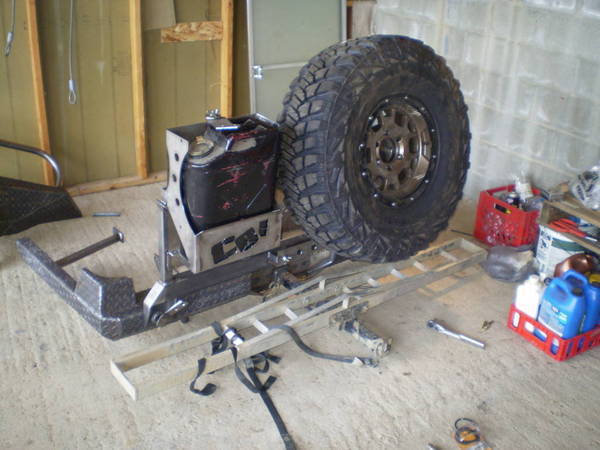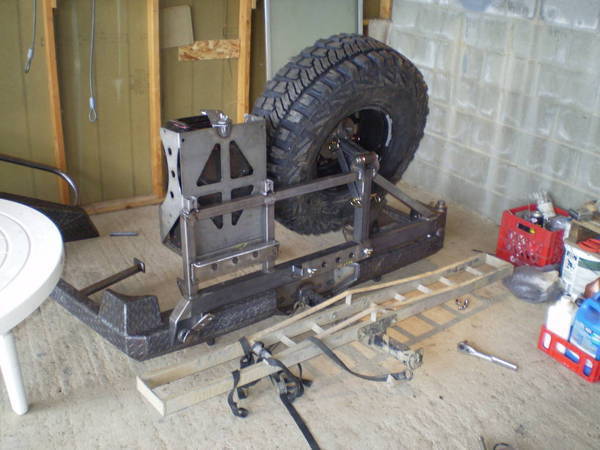 Well hopefully I can get my prep and paint work done this week and post some pics of all this metal on the truck rather than on the floor of the shop.