I live in the North East, and I like to go and play even when the weather turns for the worse, I especially like to play in the snow. I'm not trying to build the ultimate Mall Crawler, or the next Baja Winner (Not that I wouldn't like a truck like that). My goals are a bit more modest. I'm looking for 2" or so overall lift, with a level to very slightly nose down (not the inch there is now) with a firmer more responsive suspension which may make up for the softer All-Weather tires I'm experimenting with now. It's equal parts look as it is utility.
Parts/Mods:
1) 165/70R17 Nokian WRg2 All-Weather tires on TRD Sport wheels
Parts ordered/about to order:
1) Billstein 5100 front and rear
2)
Wheelers Off-Road
1.5" 3-Leaf progressive rate AAL
Long Term:
1) Really looking at that Avid Light Bar
2) BHLM
3) Satoshi Grill
4) Ultra gauge or
Scan gauge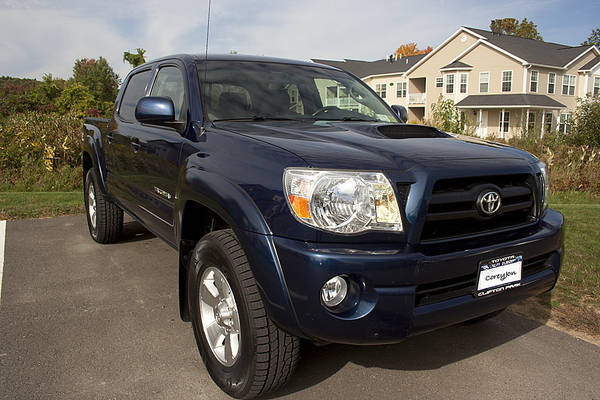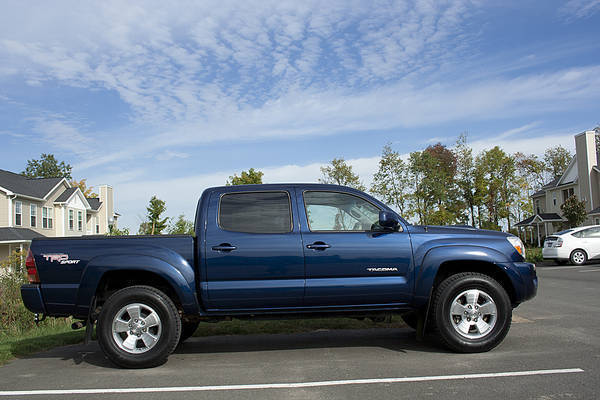 Nokian WRg2 All-Weather Tire Review: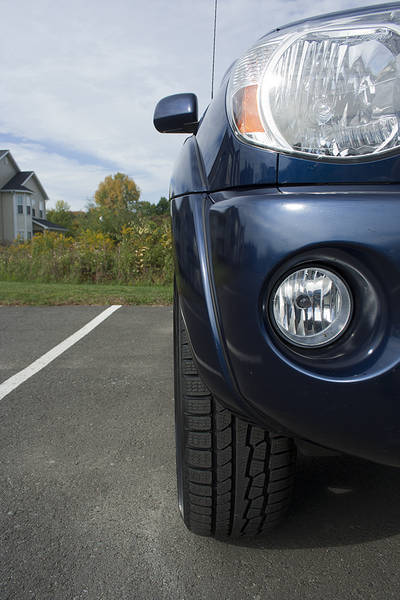 I got the Nokians mounted today and so far these things stick to the ground like tank treads, so since there are always trade offs here is what I've found. On dry asphalt these things grip, but because of the softer nature of tread compound they are not as responsive as the Dunlops were (although they were like slicks - could whip the rear end around any turn with almost no effort). They seem to have balanced without any problems (there are no weights on the rear tires), and they ride very quite. I'm running 38 Psi in the front and rear for now. I'll definitely update this once I hit some weather.
Now that I've got the 165/70R17's on there - the truck already looks much better, the tires fill out the wheel wells, and it looks almost like this was the way the truck was supposed to come.