Well I decided to resurrect my build thread with my current 2003 xtra cab.
3.4L
5 speed manual
4x4
couldn't be happier with the switch. I wasn't using the rear seats in the 2nd gen as much as i thought i would, so i sold it for $23,000 and bought the 1st gen for $13,000.
-Addicted Off road bumper
-BAMF sliders
-Custom rear bumper built from Bump It off road
-All pro sliders
-33/10.5/15 BFG all terrain tires
-Cobra C18 radio
4/01/13
Newest edition is the bumper and "refurbished" skids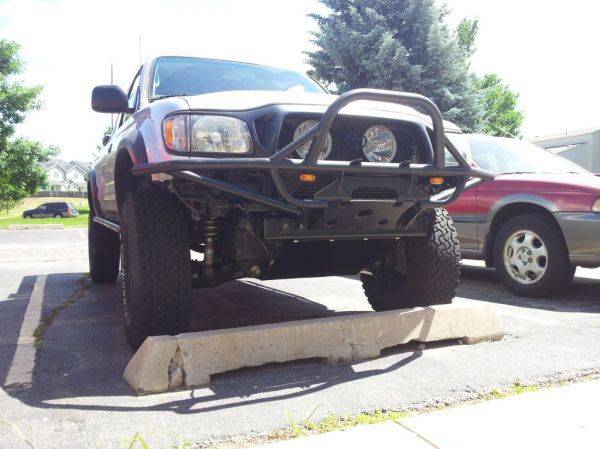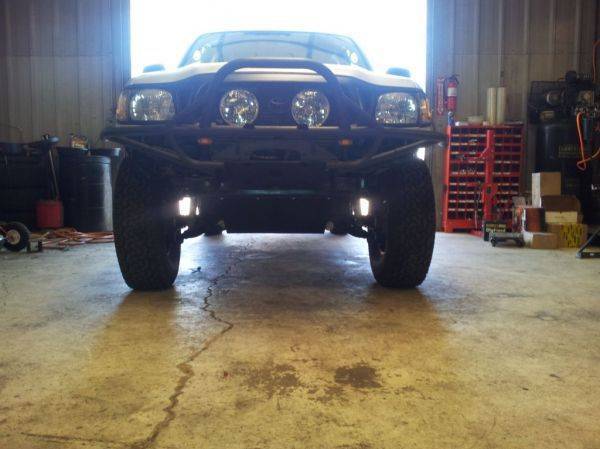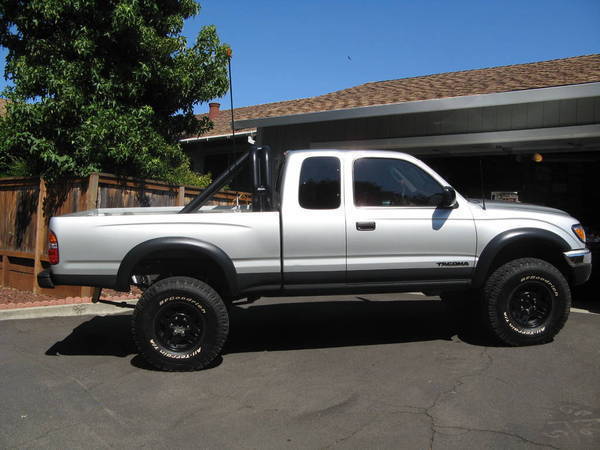 Stock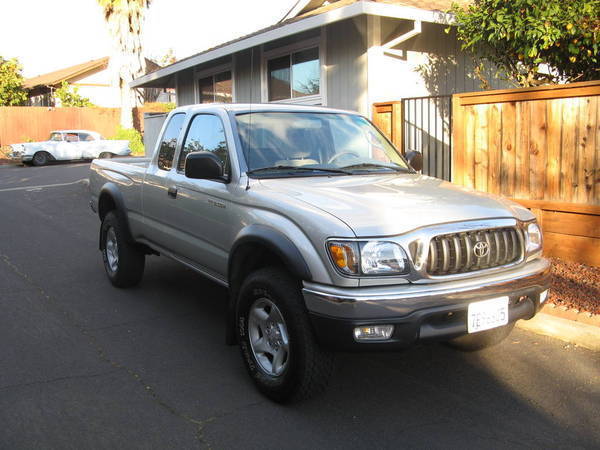 Lift on with stock tires.
Bilstein 5100's, Eibach coils, 2" shackles, and used AAL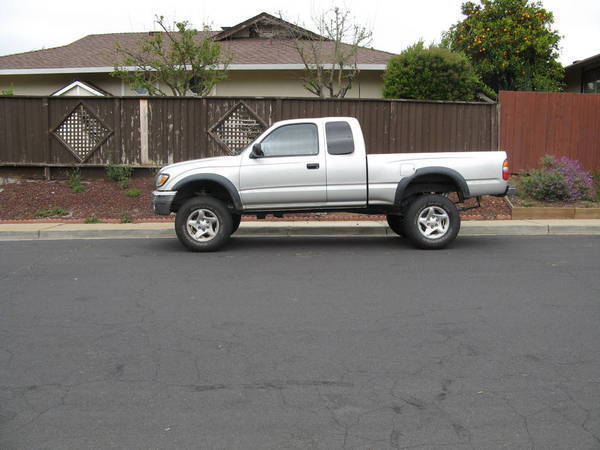 Radio/CB Radio set up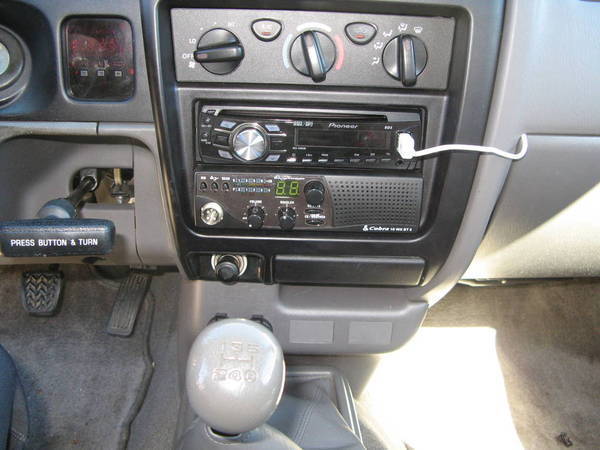 Did the bed liner on the rocker panels
Details:
http://www.tacomaworld.com/forum/ven...er-panels.html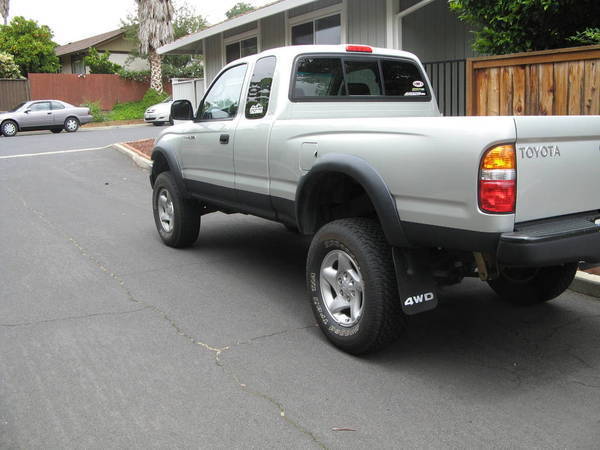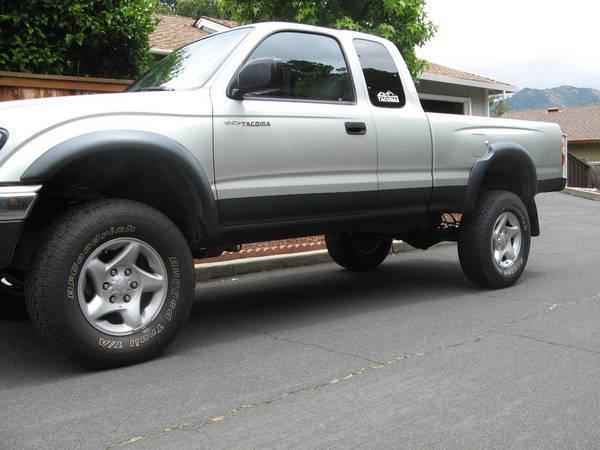 New tires: 33x10.5x15 on older 4runer rims. (also modified
allpro
skid)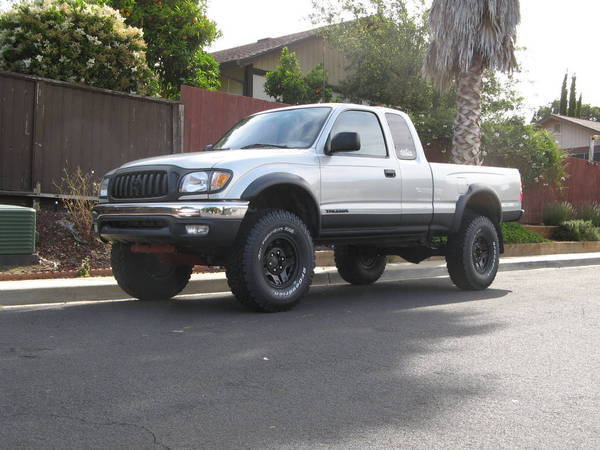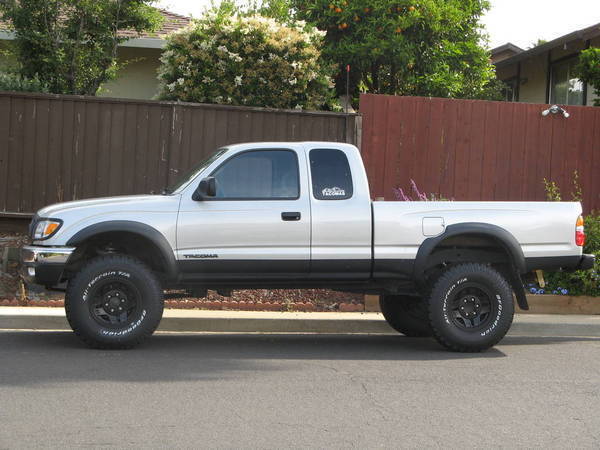 Craigslist roll bar for $40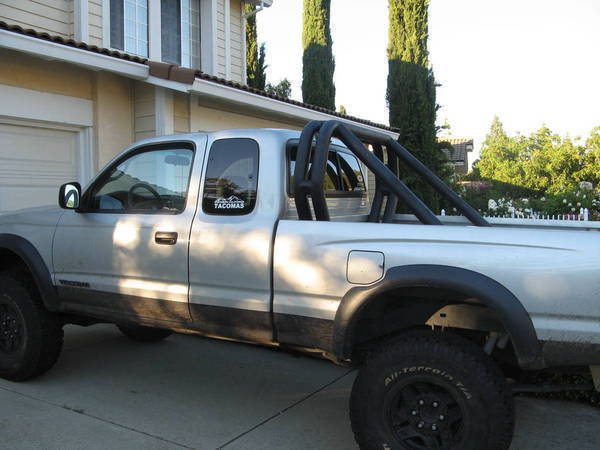 B.A.M.F prototype bpv bracket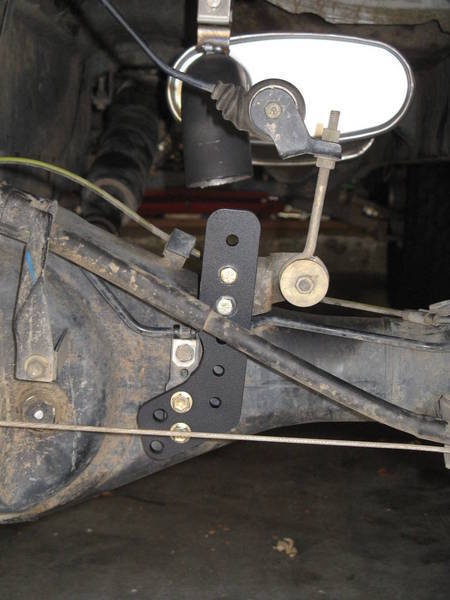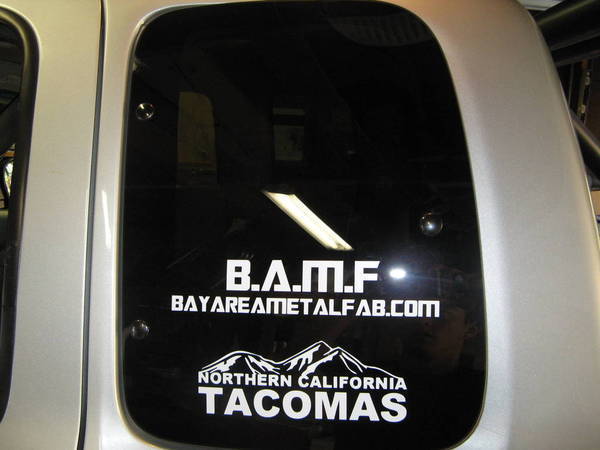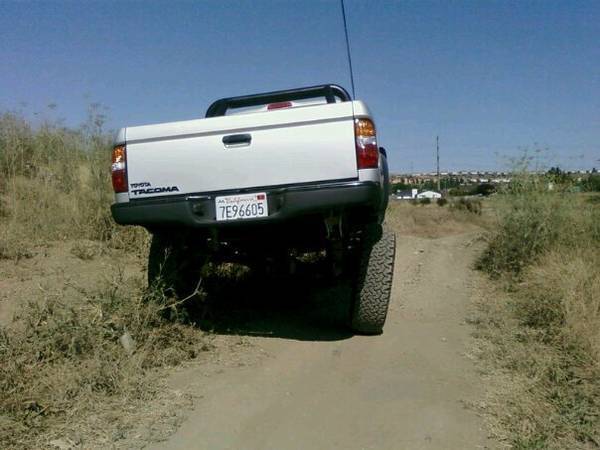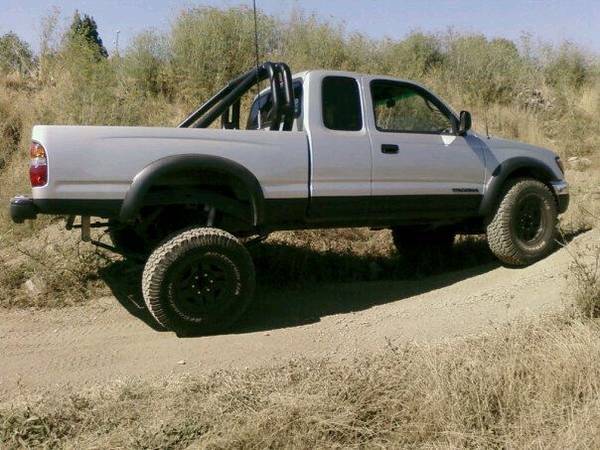 2005 Speedway Blue DCLB sport 4x4
StockStockStock...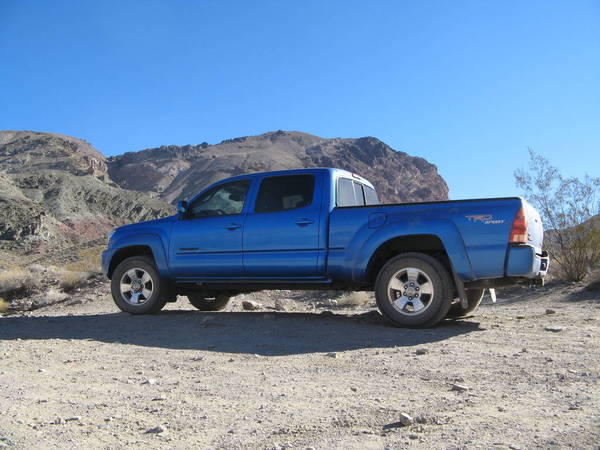 Satoshi and BHLM
(also DDM 5000k hid's in headlights, and 6000k in fogs. Pics comming soon)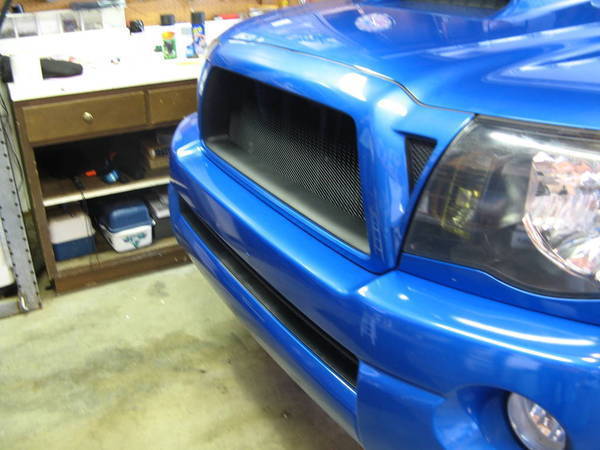 Black emblems, and tail lights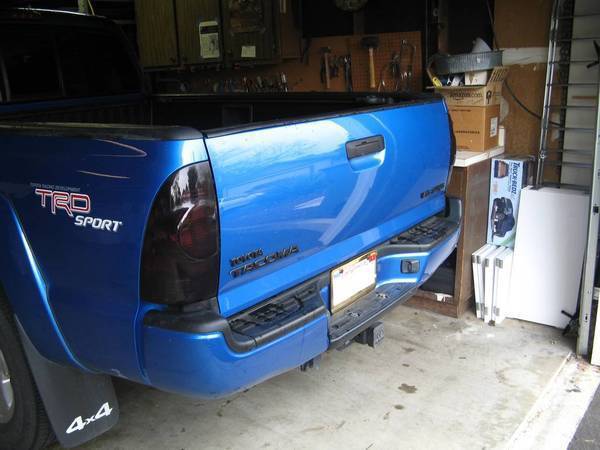 Aero Turbine 2525
(still need to get a video up, it sounds bad ass)
Pioneer HU (also Alpine SPS speakers), GPS, speaker phone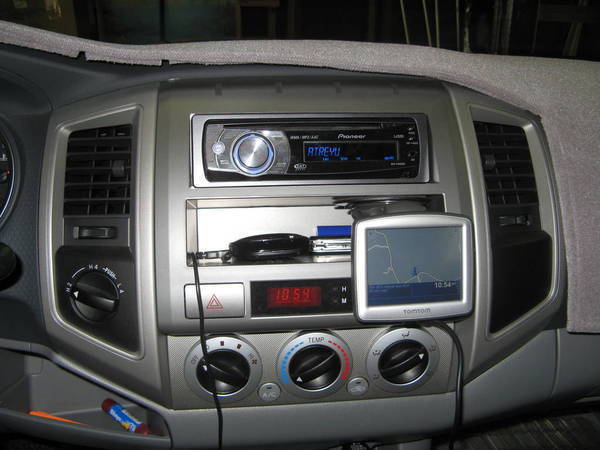 Interior LED lights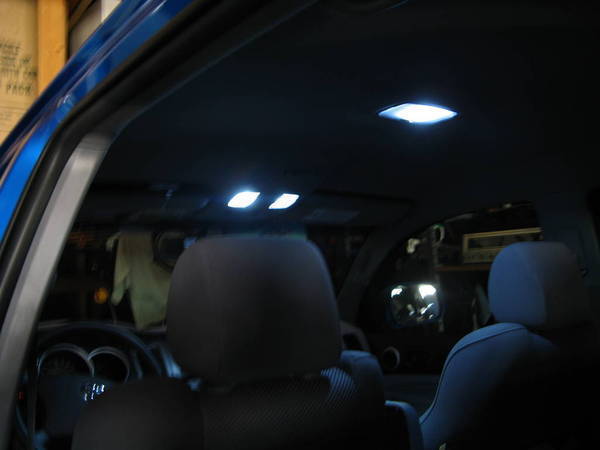 Stock appearence before lift.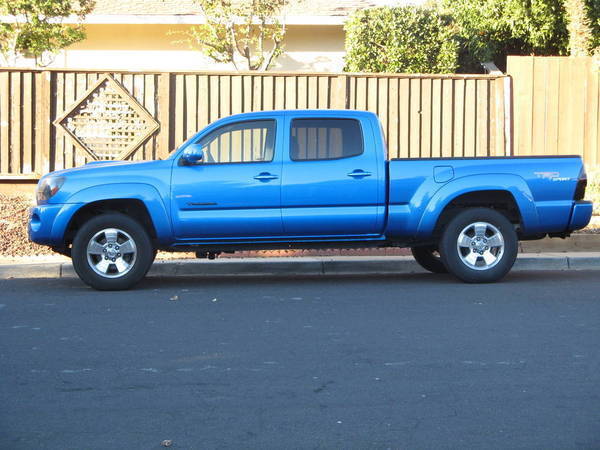 Stock suspension, 265/70/17 Nitto Terra Grapplers
A day at PRS mod-day #4
Front Bilsteins @ 2.5, 2" AAL, TRD skid plate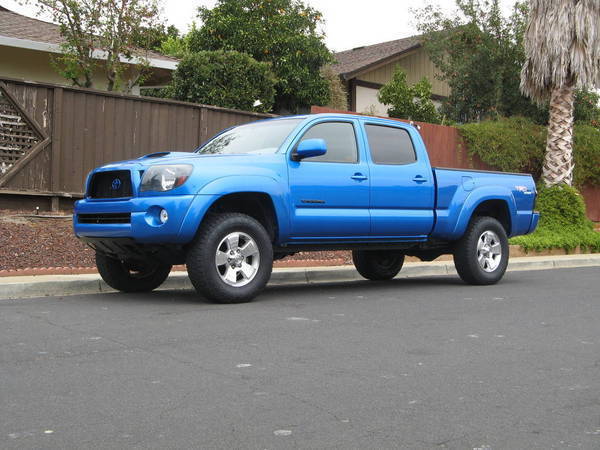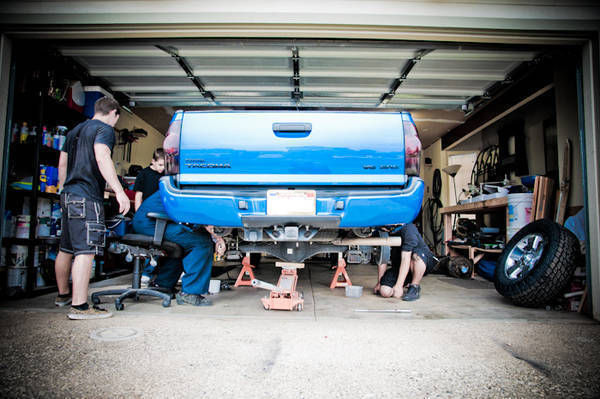 LED's in the Footwells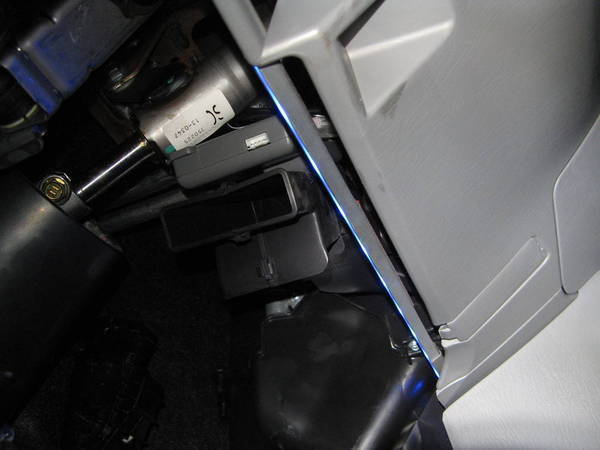 http://www.youtube.com/watch?v=Er54gQxPjjw?fs=1
Scion TC antenna mod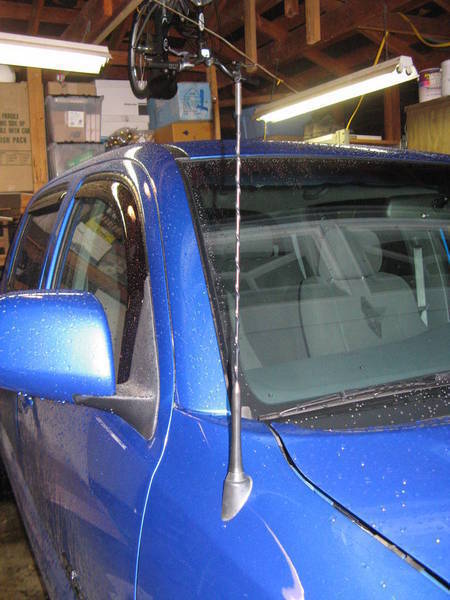 Replaced the Satoshi with Billet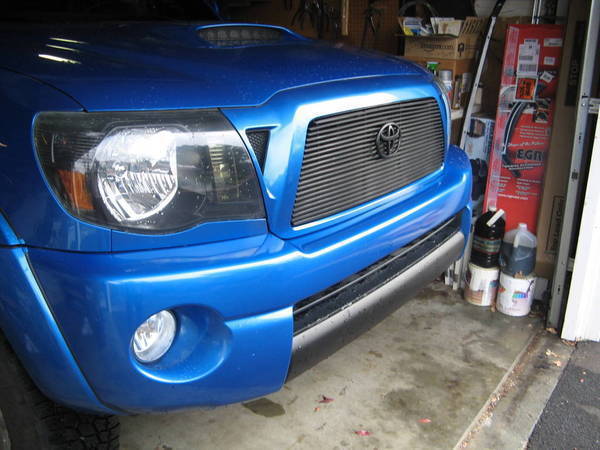 Painted some of the plastics
Death Valley trip (winter '09)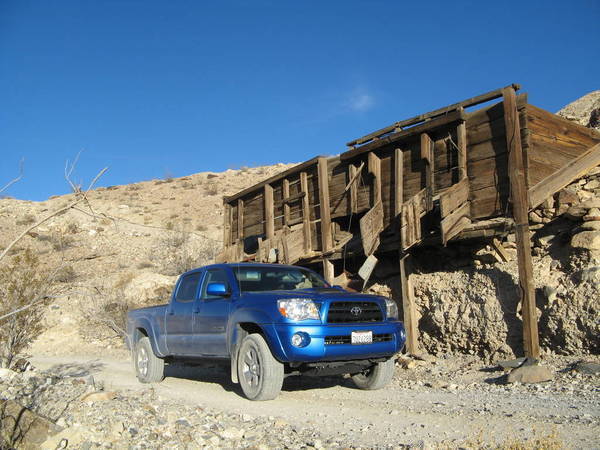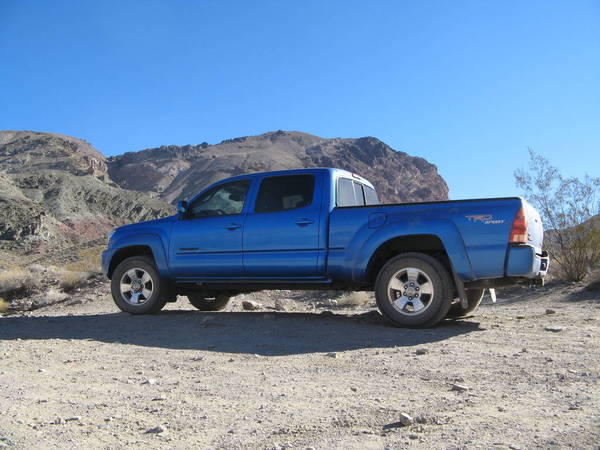 Camping set-up:
-Camp right tent
-Truck Bedz air matress