I've had my truck for 3 years now but only found this site earlier this year. I wanted to make a thread so I can at least keep track of what I do to the truck from here on in. I can't really call it a build thread cause I haven't really done a whole lot of custom work. Pretty much everything on the truck was put on for a reason. It will never be a dedicated off road machine so no plans to lift it. Before you all start saying 'mall crawler' it does get put to work around the yard, draging trees out after we drop them, etc, I just like the clean, stockish look.
Started out with a brand new 2007 SR5 4x4 Double Cab Short Bed.
Updated 5/16/2013:
Exterior additions since I got it:
Stainless steel steps (Removed and replaced with sliders)
Toyota OEM D-rings added to the front of the bed
Rubber bed mat
Hidden hitch class III receiver and wiring
Backstopper back-up sensors
Tinted windows
SWHLM (Superwhite headlight mod)
2011 Color match grille
Ditched the 16" Baja wheels and Dunlops for 17" TRD sport wheels
Valor exhaust tip
A.R.E. MX Series shell w/ sleeping platform
NFab Light Bar Coated with Rustoleum Bed Liner.
4 - PIAA 520 Driving Lights with Factory Switches (Factory Switch Replaced with
OTRATTW
Switches)
Bedlinered Lower Valance
Retrofitted Fog Lights using Blazer Projectors and Gattling Shrouds
Retrofitted Headlights using Morimoto H1 and Gattling Shrouds (Removed, back to halogen)
Modified Fog Light Anytime Mod
BAMF Sliders with Filler Plates
Color Matched TRD Sport Mirrors w/ Heated Highlander Mirror Glass
Suspension:
5100's all around
Eibach coils
Icon
3-leaf progressive AAL and TSB pack (with factory overload leaf still in place)
Performance:
TBD
Interior:
Husky all weather mats
Wet Okole rear seat covers
USA Spec I-Pod adapter
Illuminated 4x4 switch
Dog Transport Mod
Wish list:
Relentless aluminum front bumper
Color match Line-X rockers and fender flares
Sliders (Off the wish list thanks to Jerry at BAMF
)
Some pics!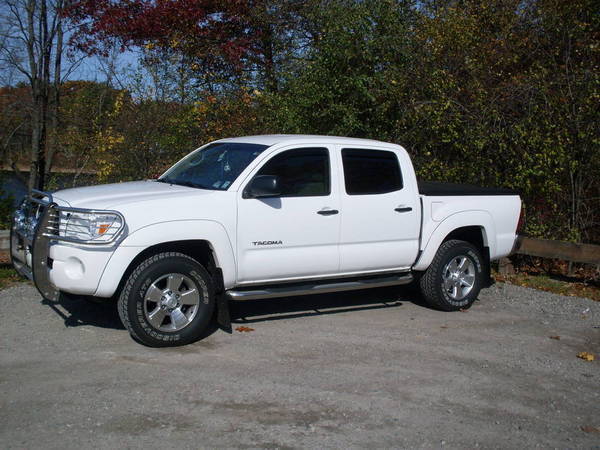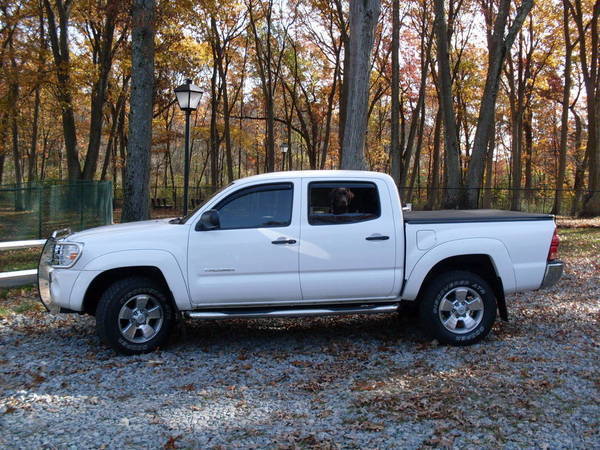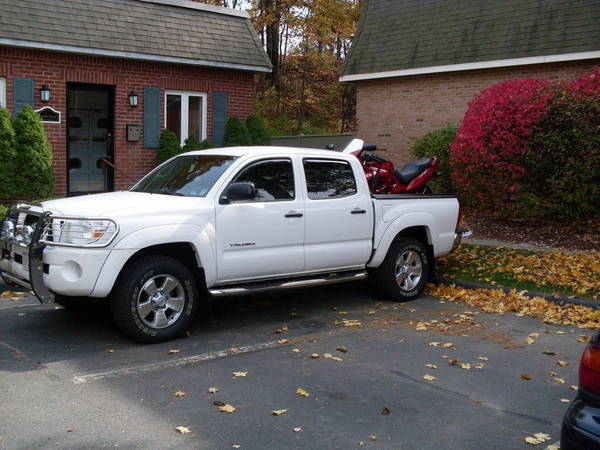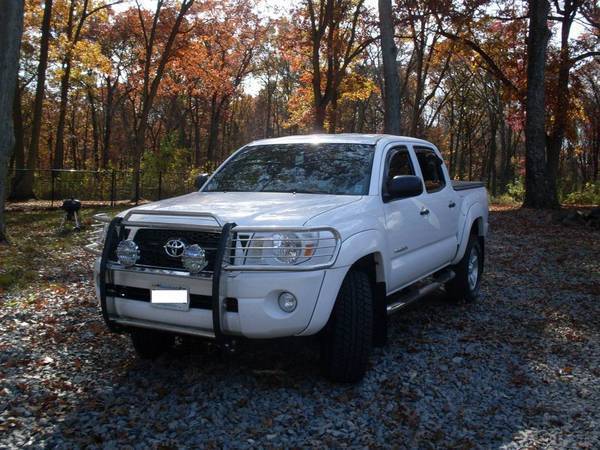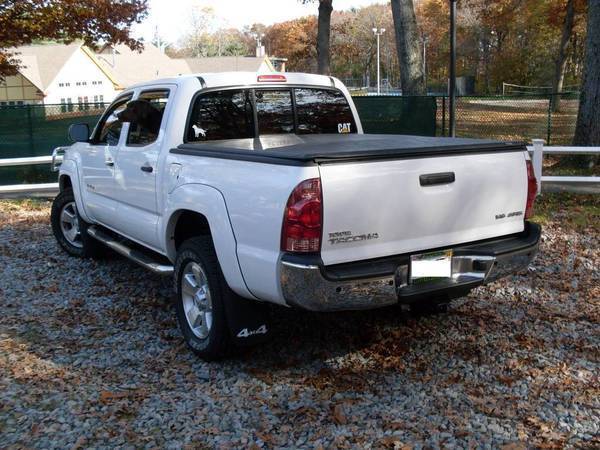 So, lets hear it, what to you all think? Some of you have some pretty awesome rigs and mine will never be nearly as modified but I'm curious to get some comments.
As she sits 8/28/12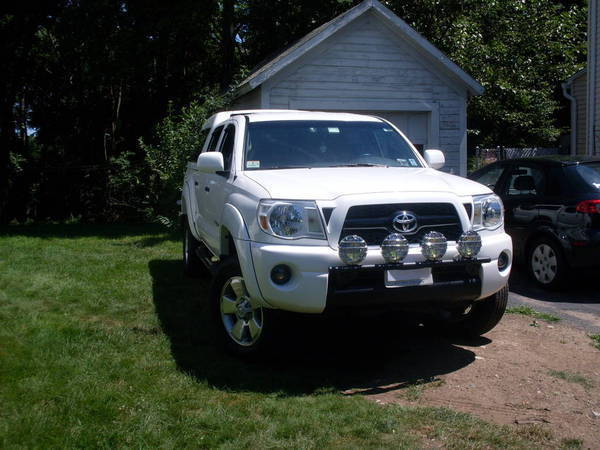 On the trail: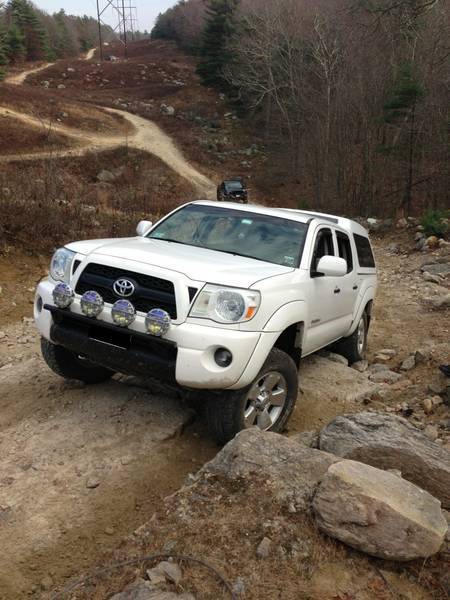 New BAMF sliders: