I bought my 5lug base Taco few months ago in the end of July. I needed a truck for work, the car I was driving had bad overheating problems and I didn't have time to shop around until the right Taco came around. Ultimately I wanted 4x4 regular cab. However this white little truck was the only Taco available in my area which was in my price range. The Taco had 23k miles when I bought it, which is ok amount for two year old truck.
The base 5lugger looks funny bone stock, its low with tiny little tires. I knew that it won't stay stock for long
I had to select my modifications very carefully and do a lot of research, because I couldn't blow ton of money on the modifications. Here is few pictures of my Taco bone stock next to my lady's 07 Camry;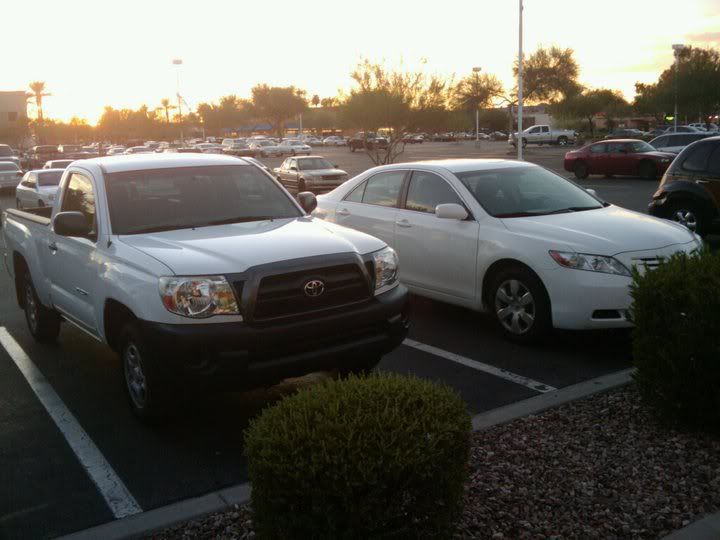 Hauling stuff;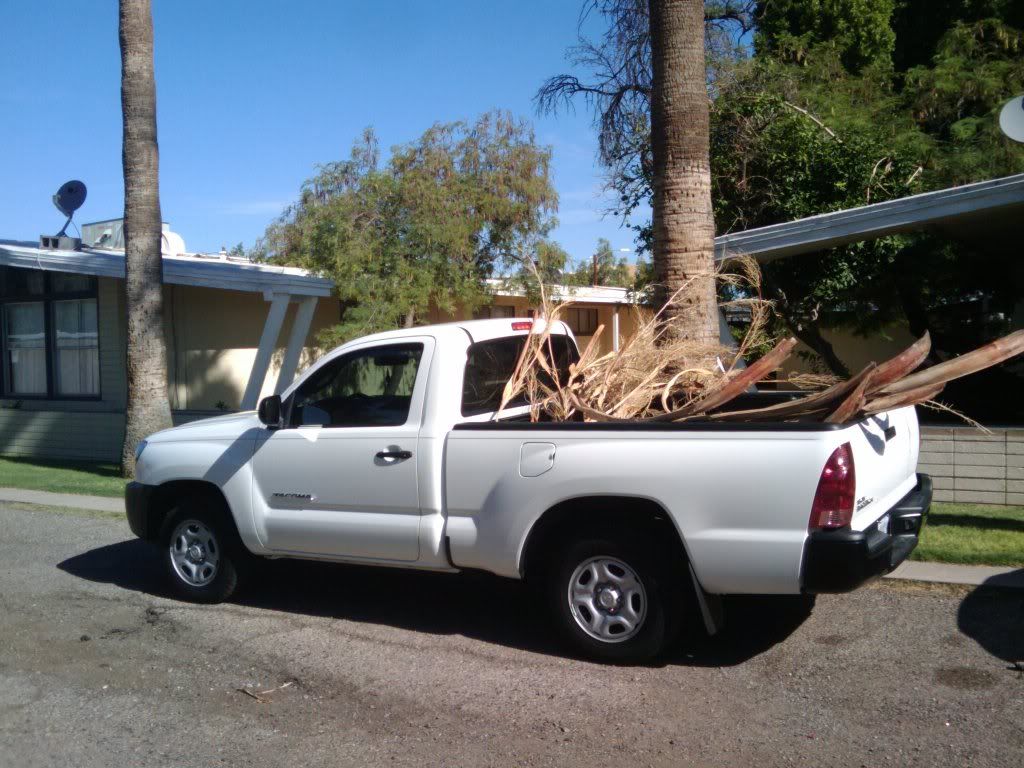 Sitting in driveway, here you can see how bad it looks with stock ride height, stock tires and stock rake;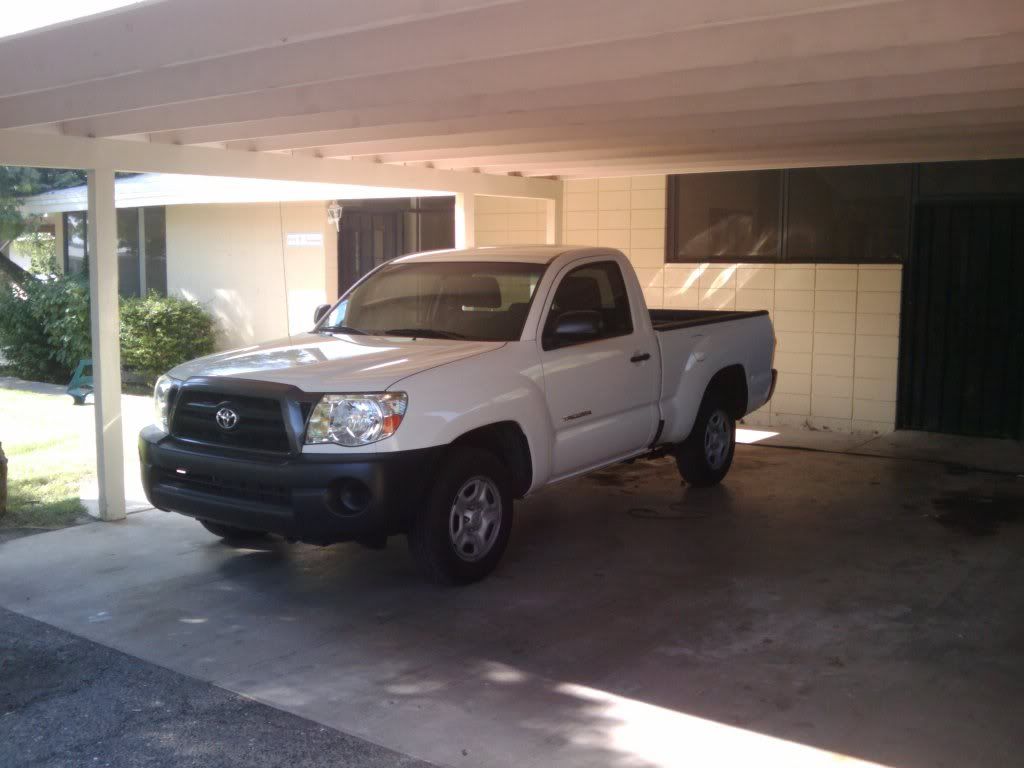 My first modification was taking off the mud flaps and cutting the stock exhaust. I didn't like how it curves around and sticks out;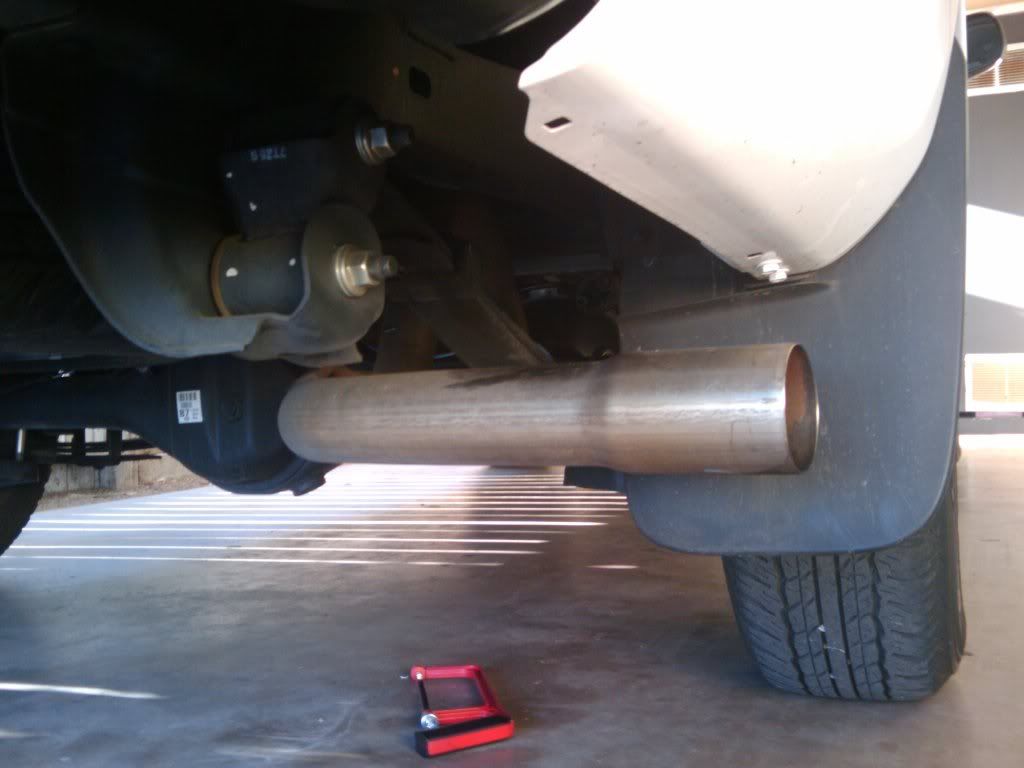 About 10minutes with my hack saw and the exhaust was cut, looks much better!!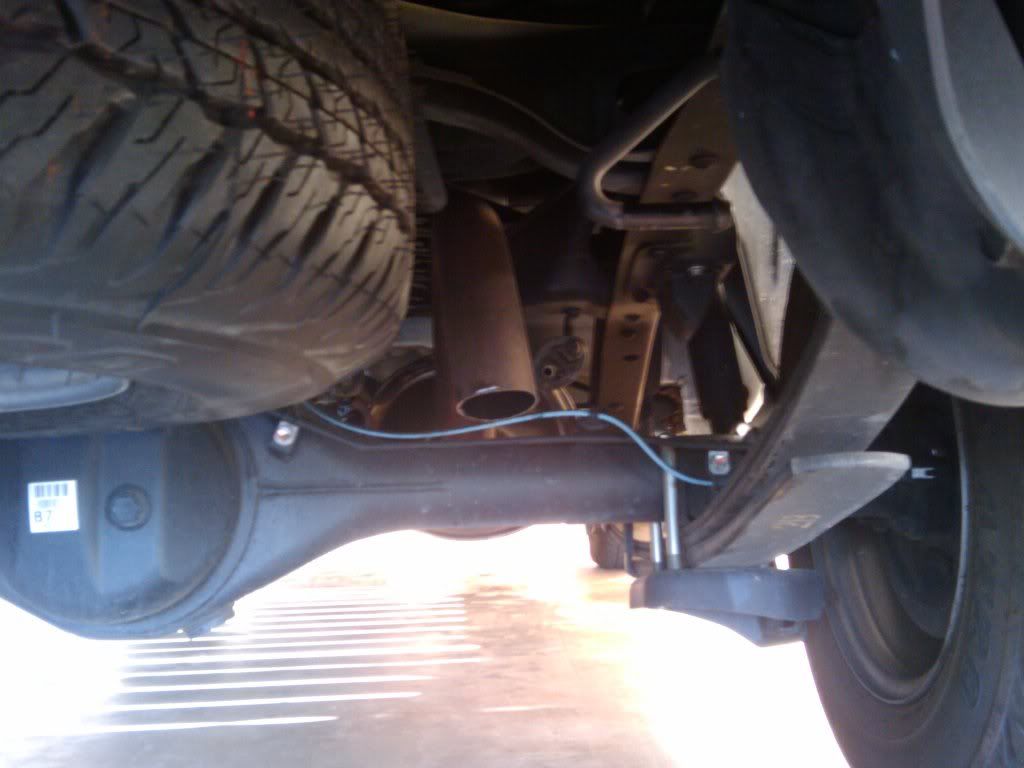 The portion which was cut;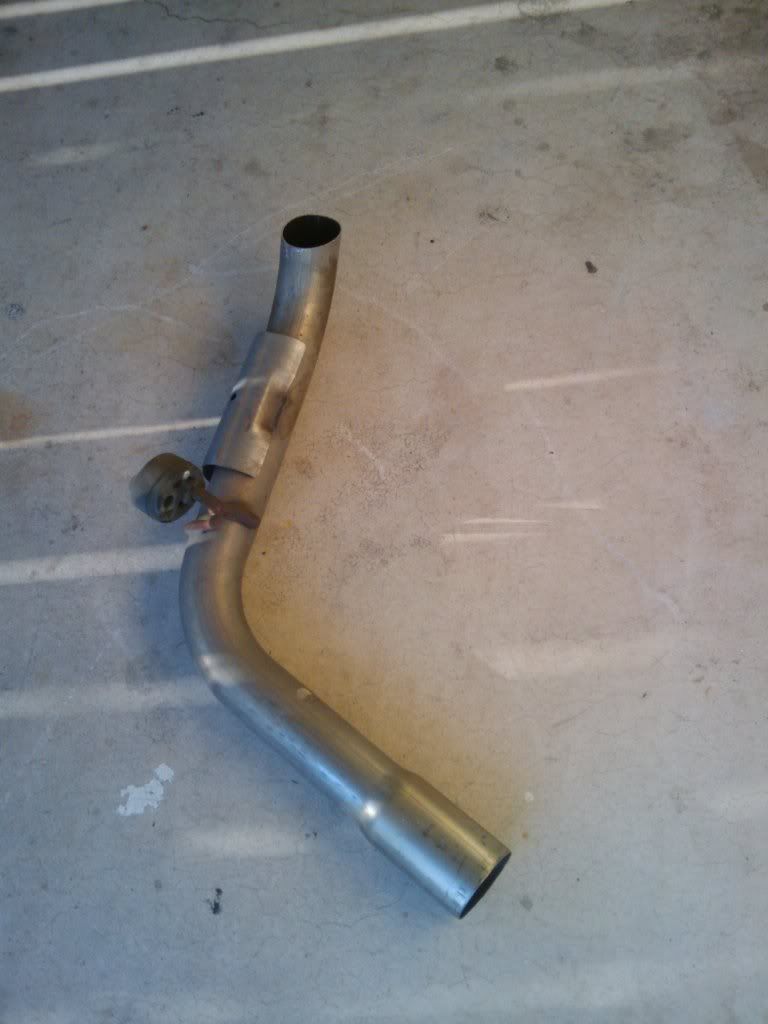 Second modification was OEM cruise control. I do quite a lot of driving on highways and being able to set the cruise is much more pleasant than watching my speed constantly...
I sourced the cruise control stalk from a member here for $25 shipped...
Then I ordered the clutch switch, steering wheel cover, union and diff breather from Toyota of Dallas. Yeah even shipped it was cheaper then from a local stealership...go figure...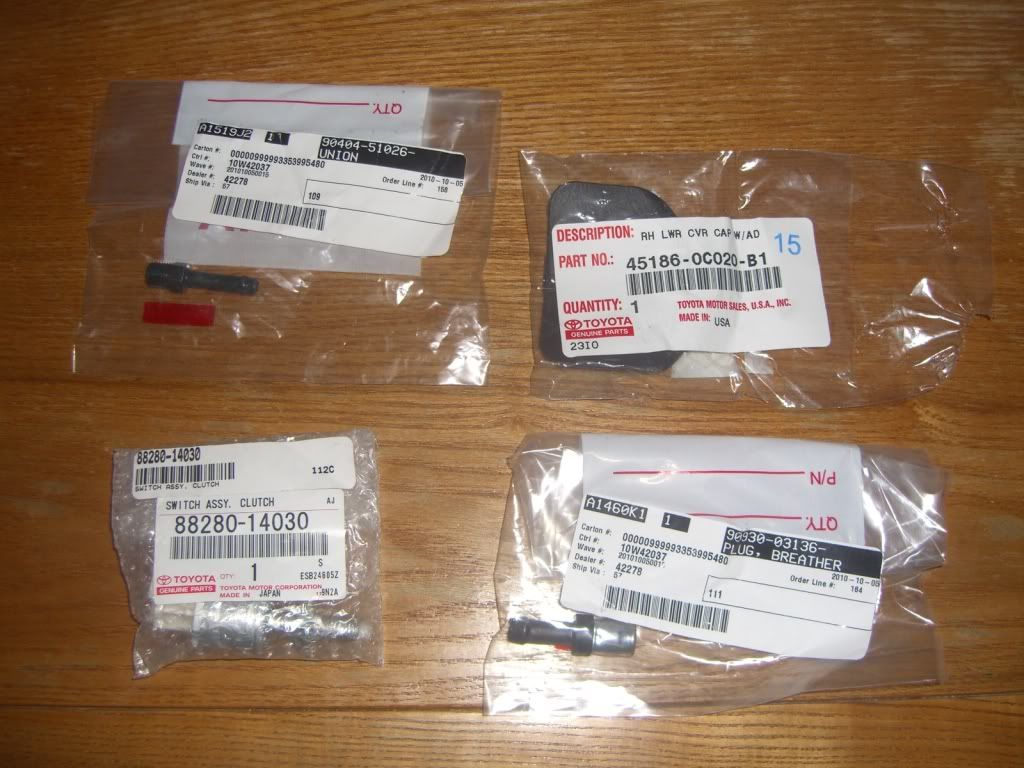 OEM cruise installed, works awesome!!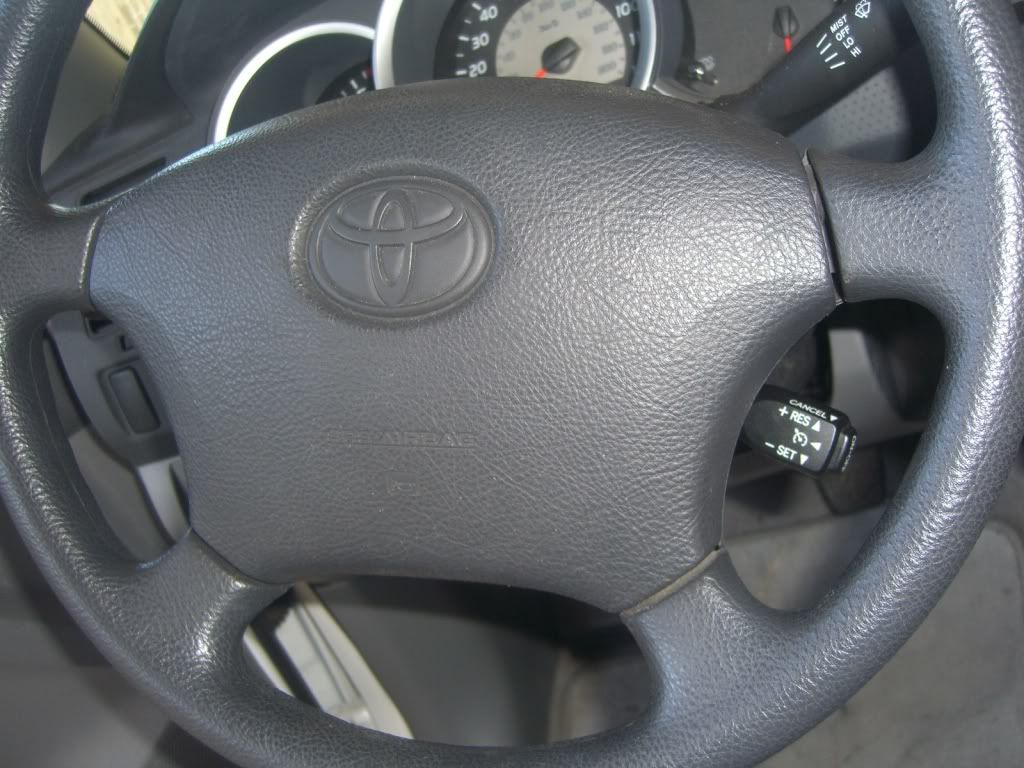 Then i relocated the rear diff breather. I don't know if I ever go through high water so the breather would get submerged fully, however this mod cost me around $15, so why not? Better be safe than sorry, right? Stock rear diff breather;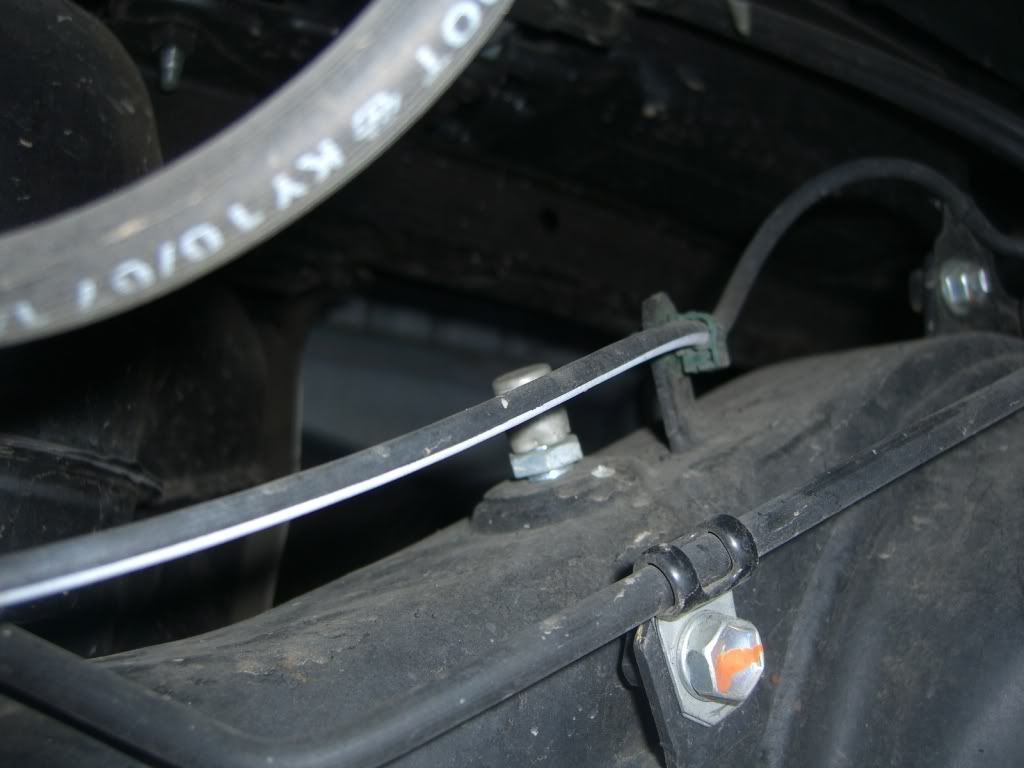 Stock rear diff breather is out, union in its place;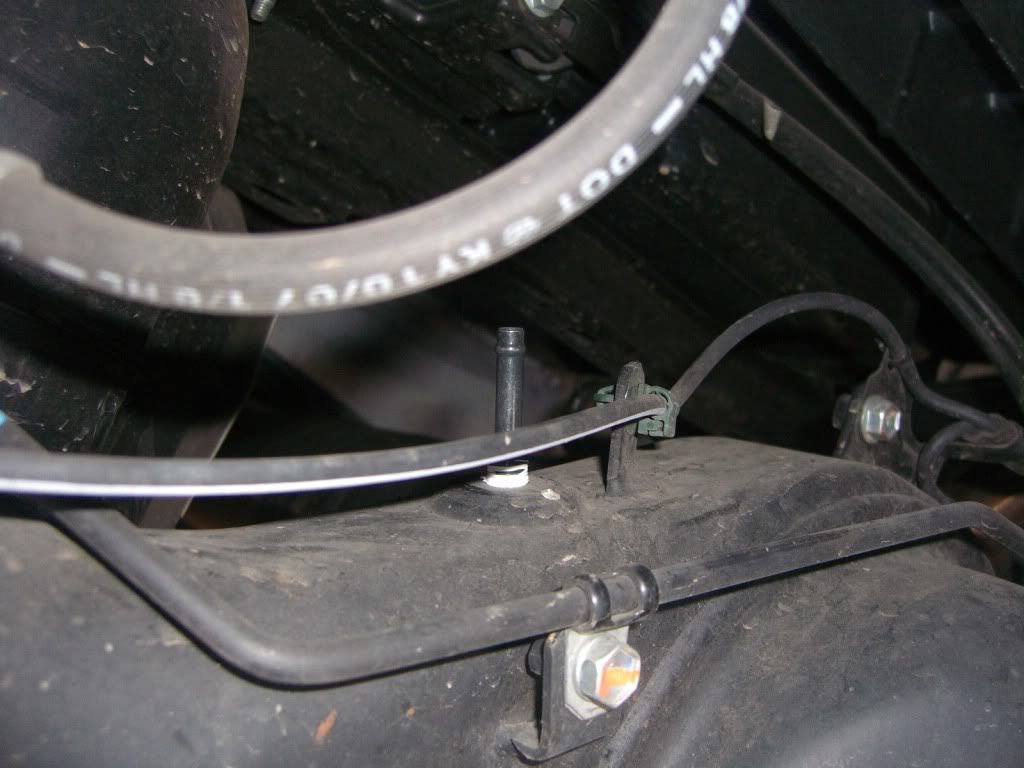 Rear diff breather relocated;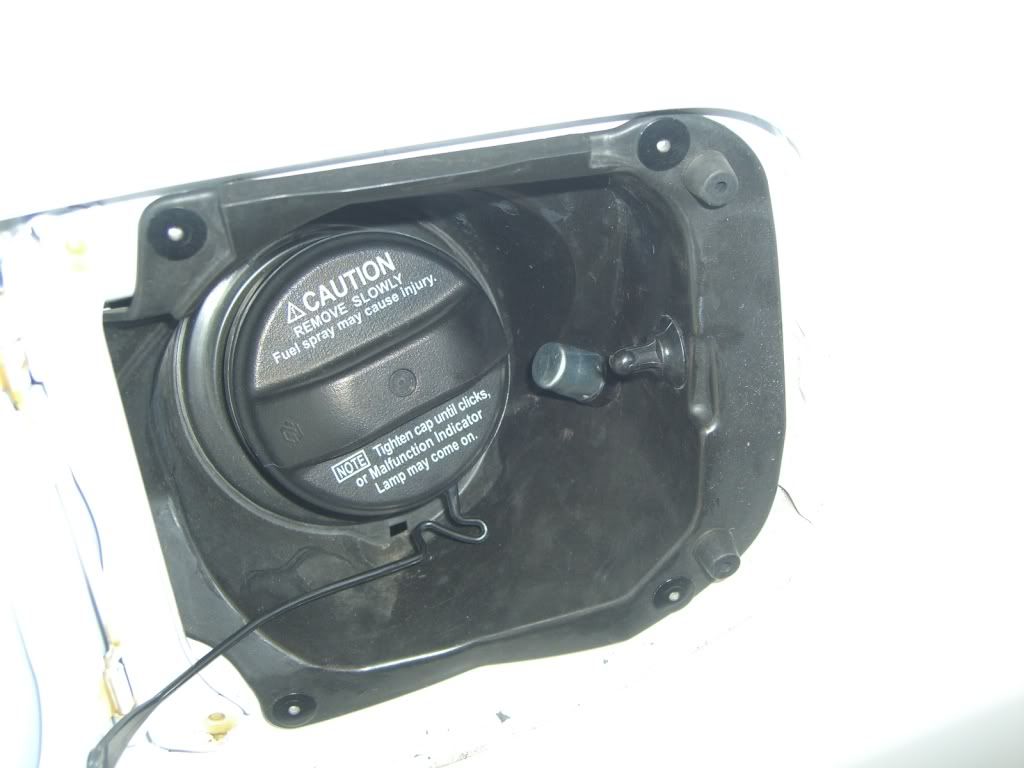 I used metal clamps and fuel line for the rear diff breather;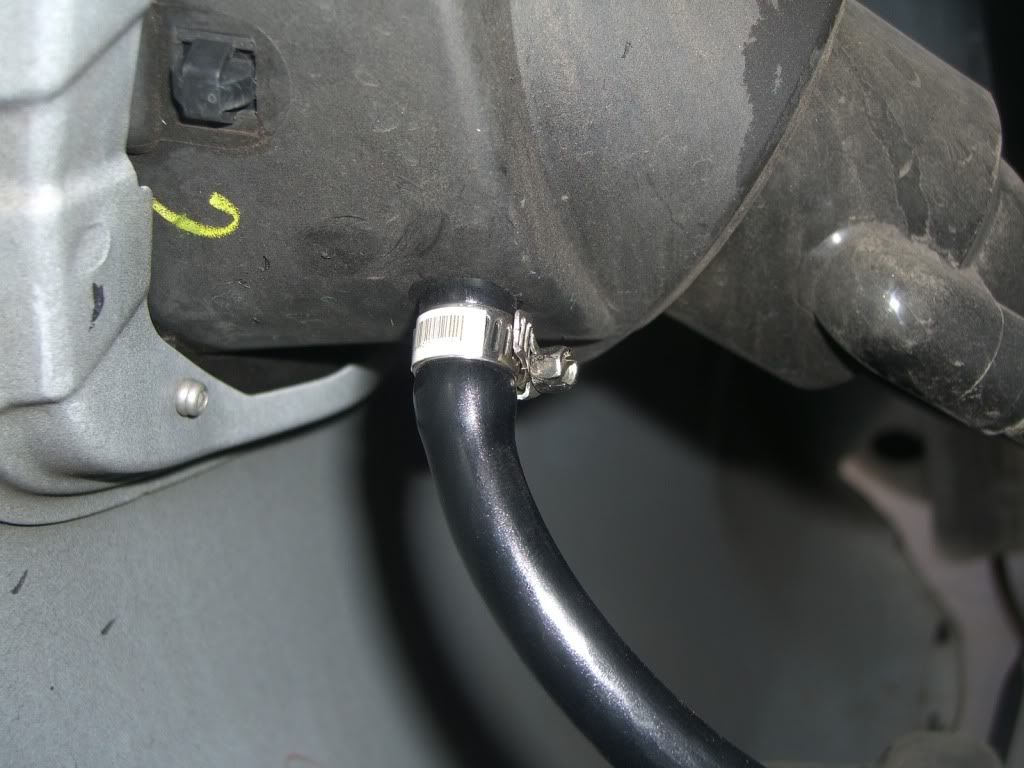 After reading up on intakes for the taco, I have decided to stick with modified stock intake.
I have removed the 2nd
air filter
. Air box with the 2nd air filter;
2nd air filter removed;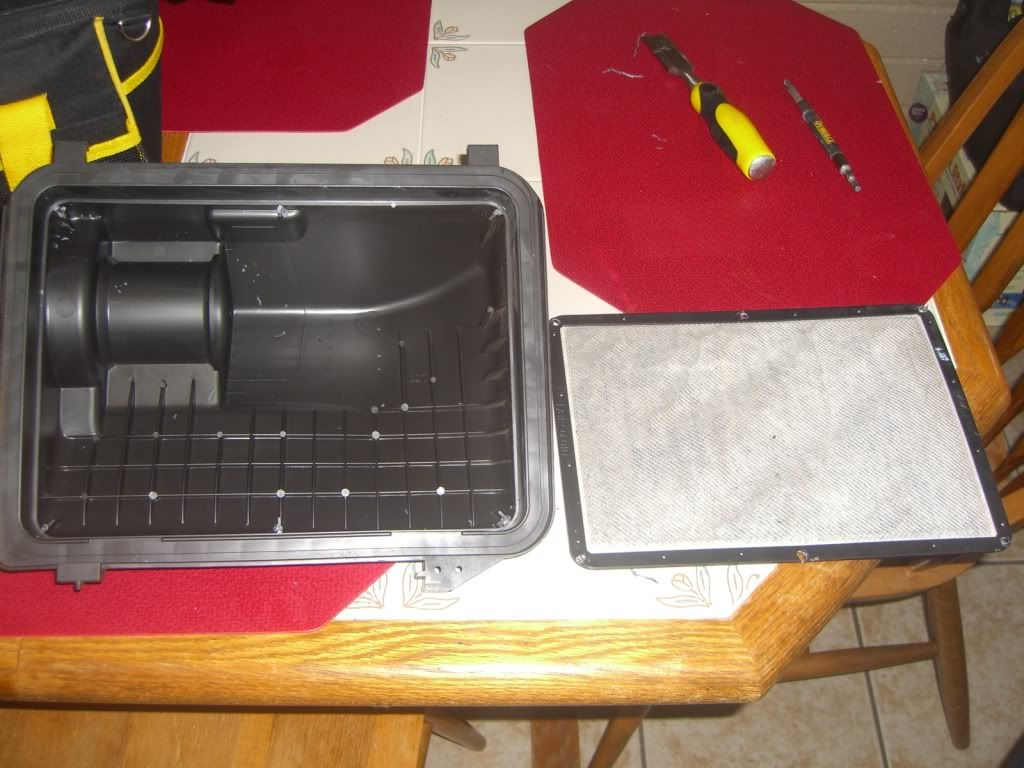 Then i removed the huge resonator from the fender. There is no purpose to this resonator other than making the intake quieter. The size of this thing amazed me...lol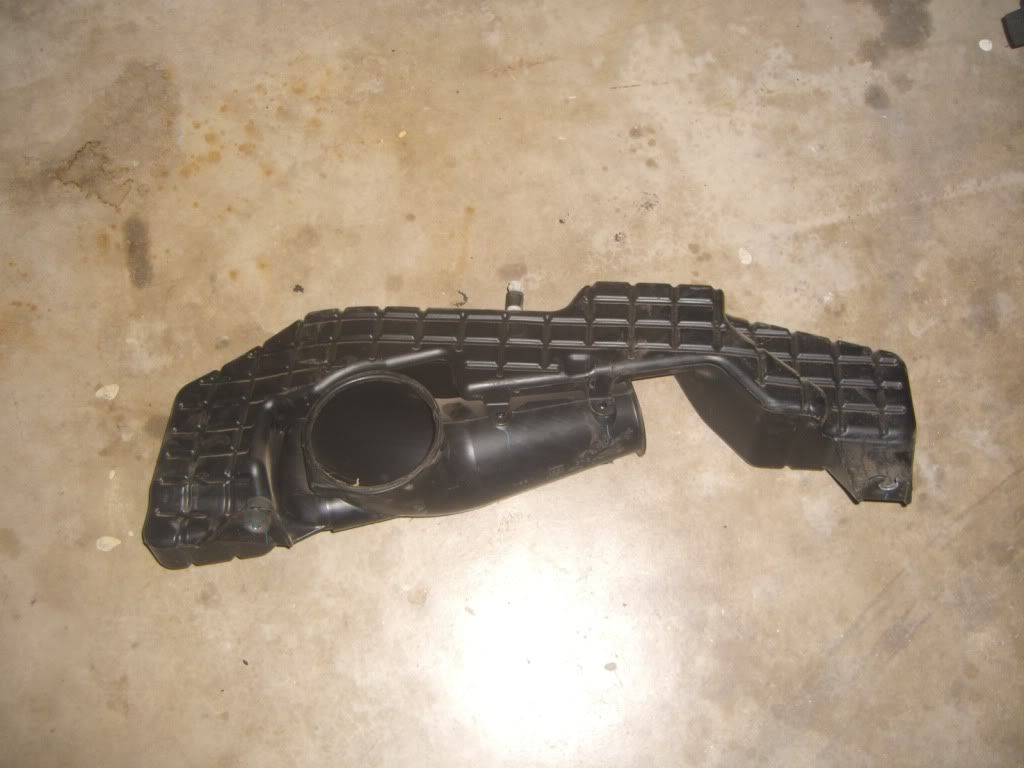 Now was time to lift the truck. There are two lift kits available for the 5lug Taco. The ReadyLift for about $350 shipped and Fat Bob's Garage lift kit for about $250 shipped. I have chosen the Fat Bob's kit, because it is cheaper and comes with longer rear shocks.
Fat Bob's Garage kit. the kit comes with front spacer & nuts for the front spacer, rear add-a-leaf manufactured by
AllPro
, rear longer shocks & longer U-Bolts with nuts. Kit is high quality and easily installed in your driveway;
Front spacer installed on top of the front strut;
This is how it looks installed back in the truck;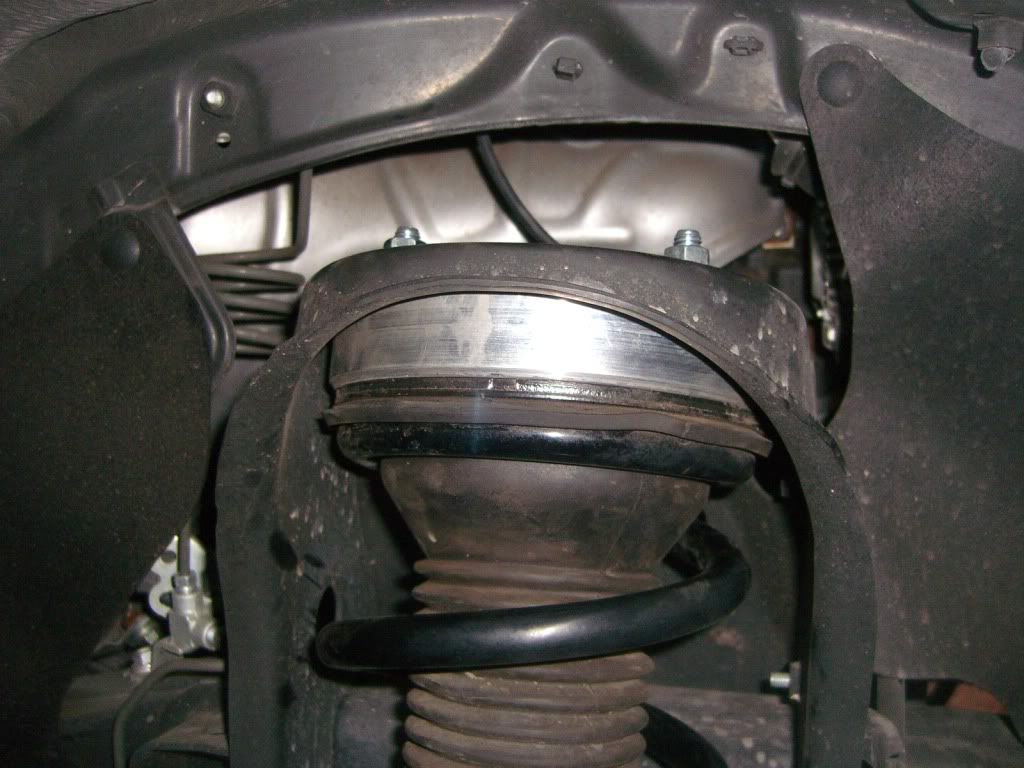 Fat Bob's Garage rear shocks next to stock rear shock;
Add-a-Leaf installed;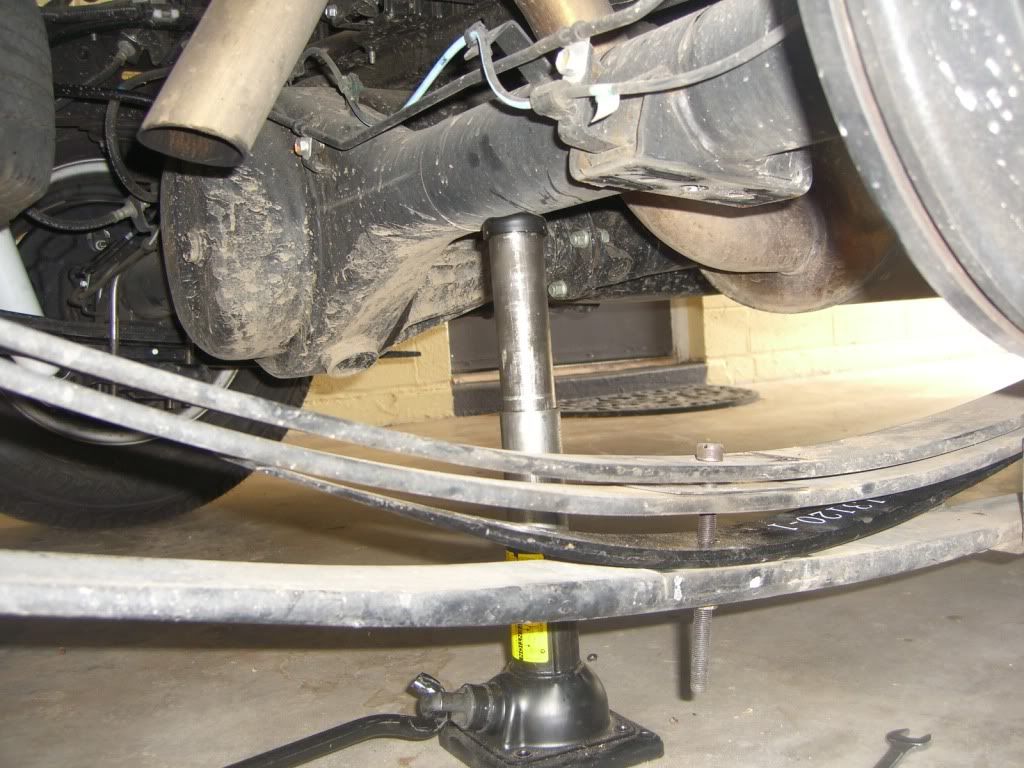 Now the truck is lifted and the only thing it needs to complete the outside look are tires. I was planning on keeping the stock tires for a while until they are gone. That was cut short by my offroad trip, when I got back my rear tires were shredded with chunks missing out of them. My spare had a nail in it, so I broke down and bought tires. At first I wanted to get 30x9.5x15. When I was looking at the used tire yards, the only set of 30x9.5x15 were run down BfG's... Next to them I saw nice looking Bridgestone Dueler H/T in 31x10.5x15, they had what seemed to be like 60-70% thread left and the used tire yard wanted $200 for the tires, mounted & balanced, so I pulled the trigger. New tire next to the stock tiny tire;
This is how the truck looks now... Much better than stock right?
Now for the summary of cost...
OEM cruise control - $50
Rear differential breather relocated - $15
Fat Bob's Garage lift kit - $250
31x10.5x15 tires - $200
Intake modifications & exhaust cut - Free
Total - $515 - Not bad, huh?
Now my truck is done for a while. I am satisfied with how it looks and it is also off road capable, well as much as 2wd truck with open diff can get...
My wish list;
- Shock protectors. Fat Bob's Garage shocks didn't come with protectors so the piston is open to elements.
- 8" shorty antenna - tired of the stock whip
- TRD shift knob. just because
- OEM wiper intermittent switch - just gotta find used one cheap
- 2ndary intake resonator removal. Just gotta source some couplers and 3" aluminum pipe
- Afe Pro-DryS air filter
- Doug Thorley Header - It shows gain of 11whp & 11wtq on Doug Thorley site according to their dyno. My truck could use that extra power with the big tires.
- 15x8 steelies - The OEM wheels rub at full lock and having 10.5 tire mounted on 6" rim is not ideal.
- Cut out 2nd cat & get straight through muffler of choice welded in
- Build rear end. I still have a LOT of thinking and deciding to do. I have to decide between 4.10 & 4.56 gears. Then I want to lock it. I have basically three options... Powertrax locker, Detroit locker & ARB locker... ARB would be the best, but it is twice the price of Detroit and I have heard very mixed reviews on the Powertrax. Since I do 90% of my driving on paved roads, from what I have read & heard ARB would be the best locker suited for my application.
I will update this thread as I get more mods to my truck done.
Let me know your thoughts!