Long Travel
2-06-15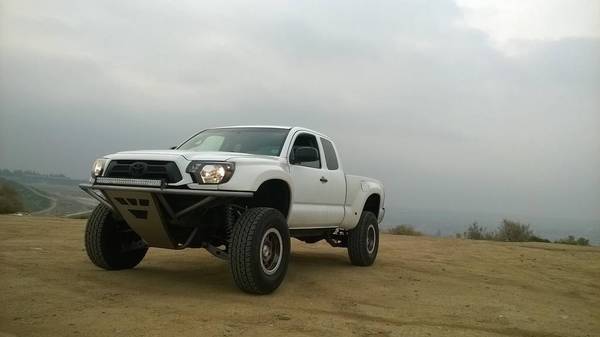 03-03-14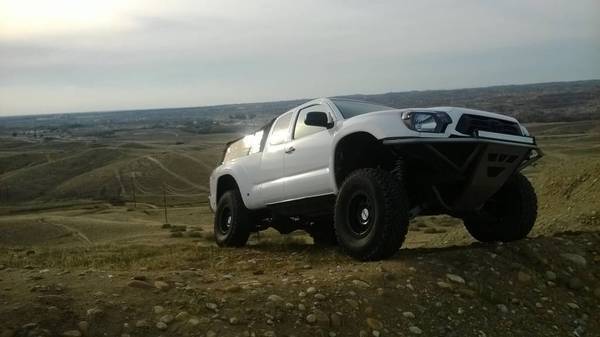 9/5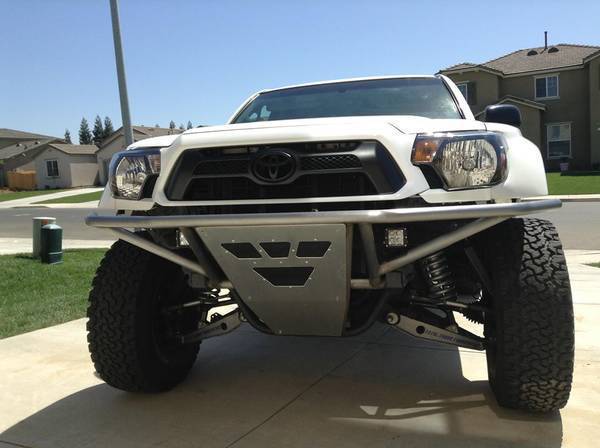 3/31 taking roads that lead nowhere...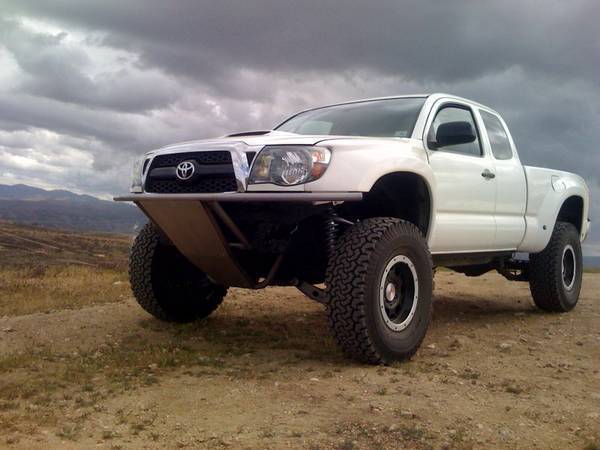 A huge thanks to my good friend Bobber Bill for getting me the deal of a lifetime on a chaos kit with king coilovers and double bypasses!!!!!
Giant 64 kit in progress.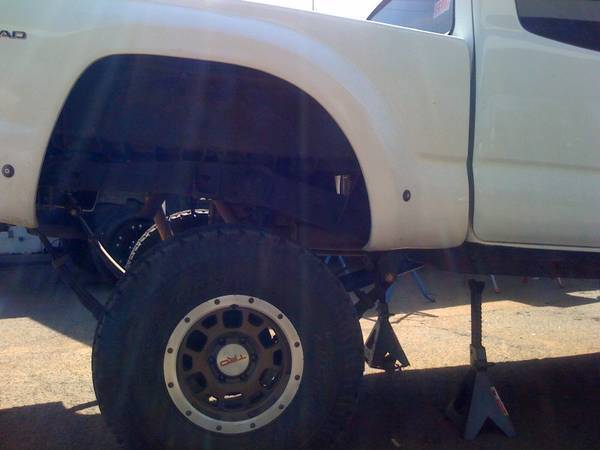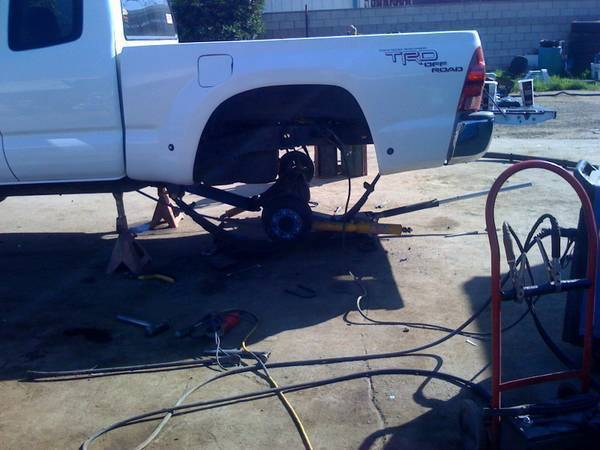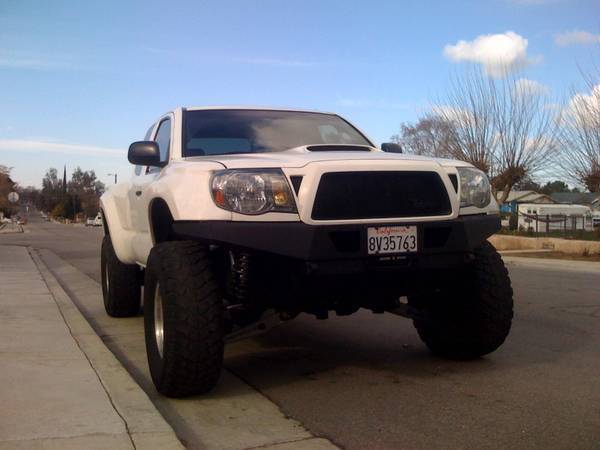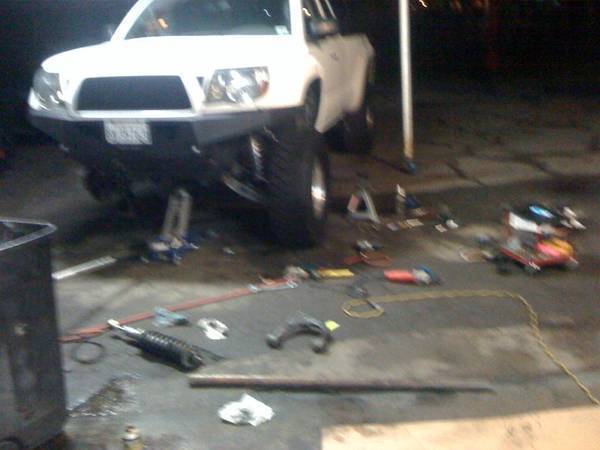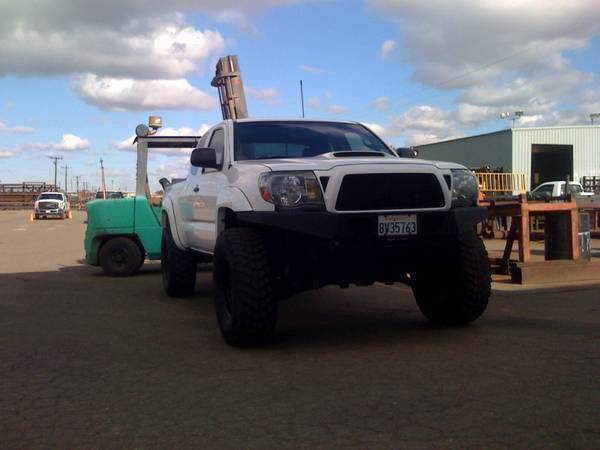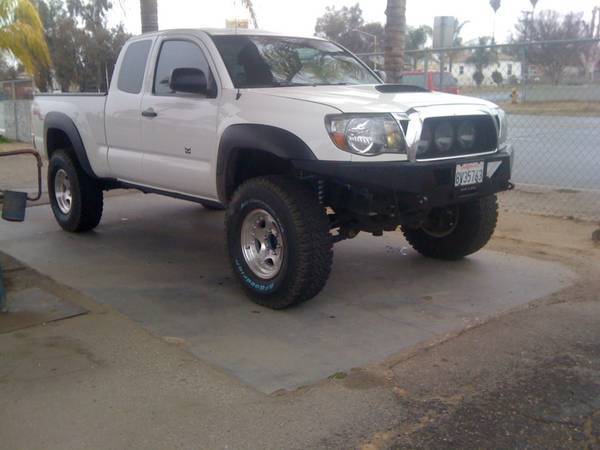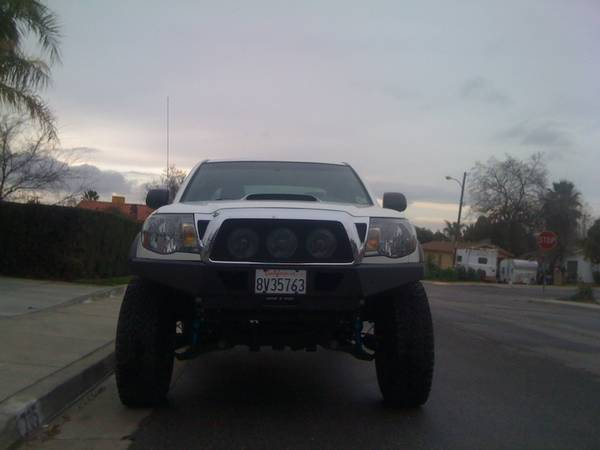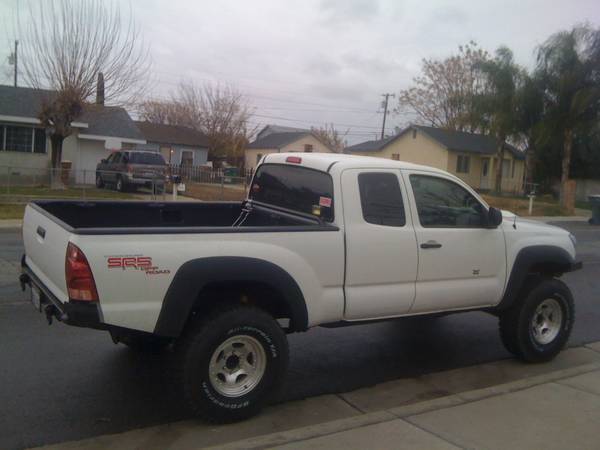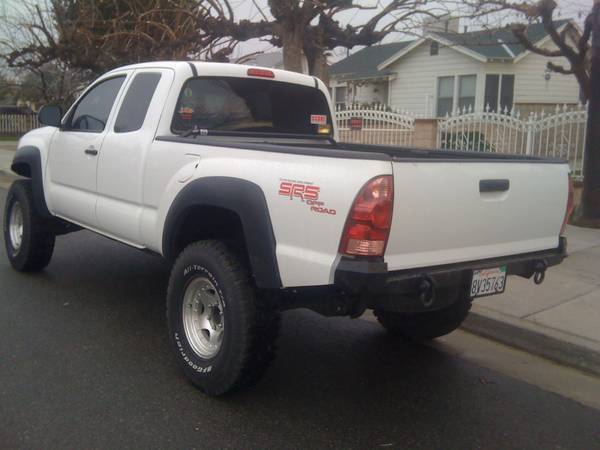 2005 Taco
4 cyl 4x4 sr5
engine:
-AFE stage 2 intake
-LCE Headers
-tooter intake spacer
-
urd
short shifter
interior:
-scangauge
-weathertecs floor liners
-copenhagen spit cup
Suspension:
-fox 2.5x8" coilovers W/full size resis
-TC Long travel
-Giant 64'' link killer strapped at 19"
-16" fox tripple bypasses
body:
-2012 conversion
-Glassworks all around
-1 3/4 dom Tube bumper by Bobberbill
-bestop supertop (One of the best mods thus far)
wheels:
-5 -bronze Trd simulated beadlocks
-285 yokohama ats
when i first got her: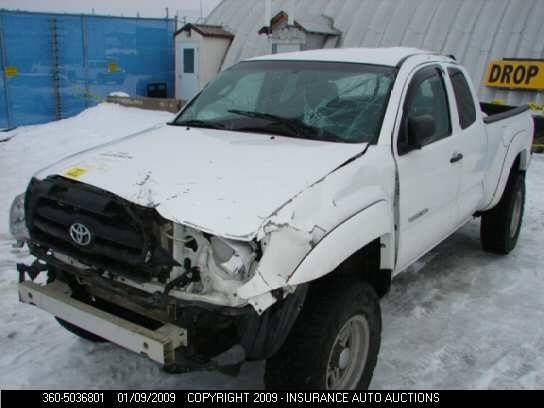 Unfortunately i don have pics of the truck as it was being repaired by me my dad and uncle.
shes all fixed up
now: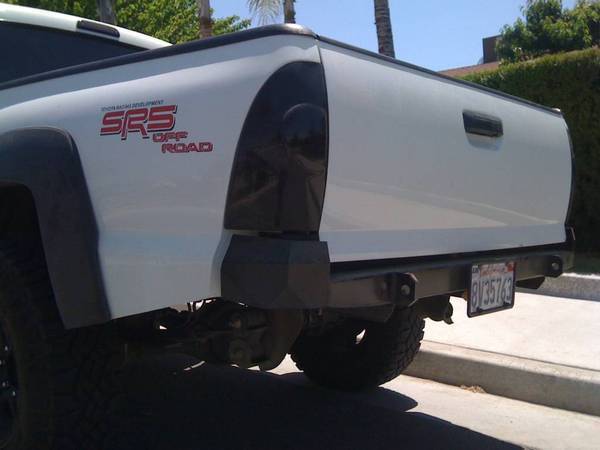 old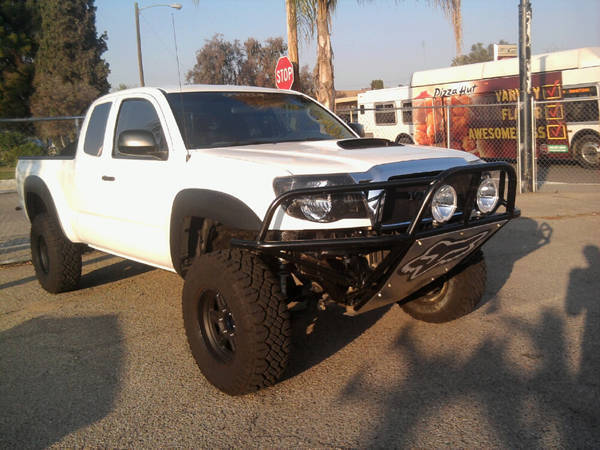 Gorman in Novemeber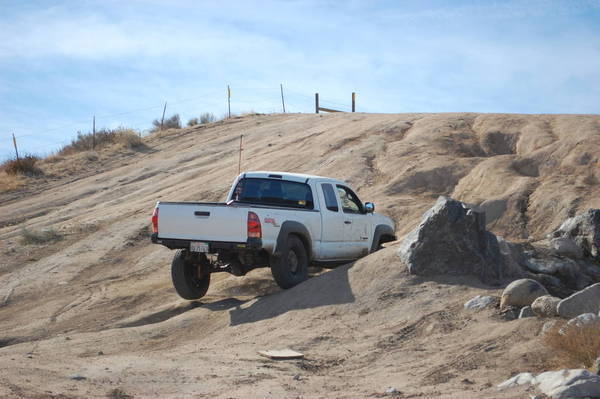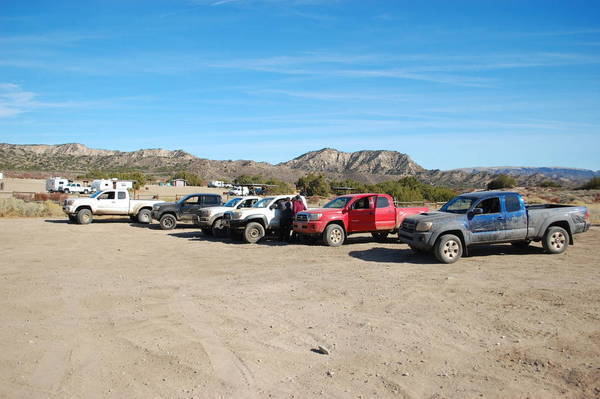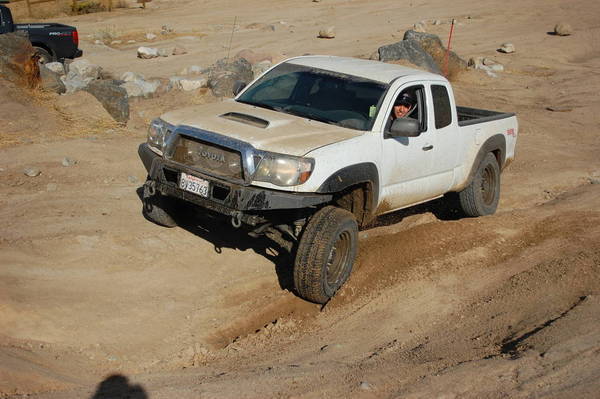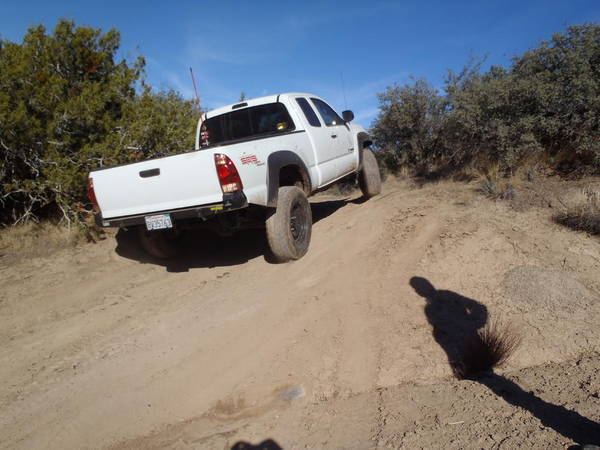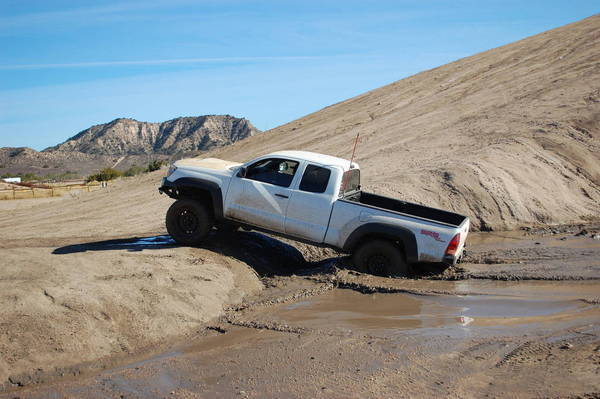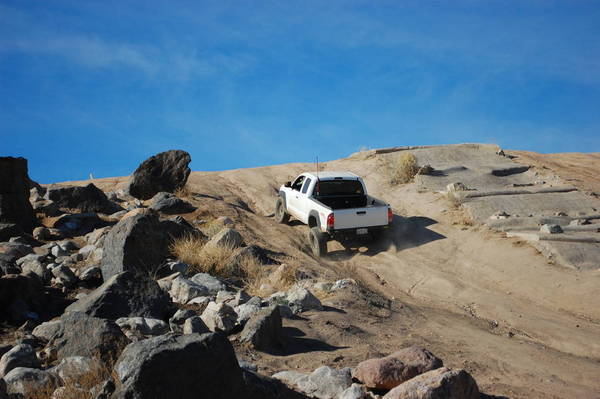 some vids
http://www.youtube.com/watch?v=-ax6-6cXHC4?version=3
http://www.youtube.com/watch?v=De3imuee05Q?version=3