Hey all, here is my build. Bought her may 7th 2009 my moms birthday lol. Got her with about 12k miles. SOON TO BE LOWERED 3"/4"!
Build Video if you want it fast!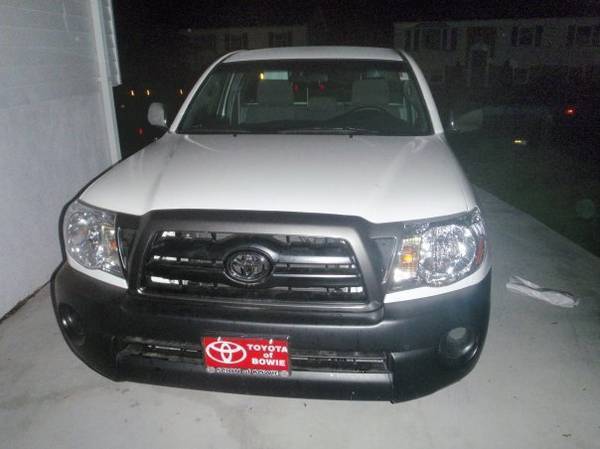 Here she is all stock, the night i got her.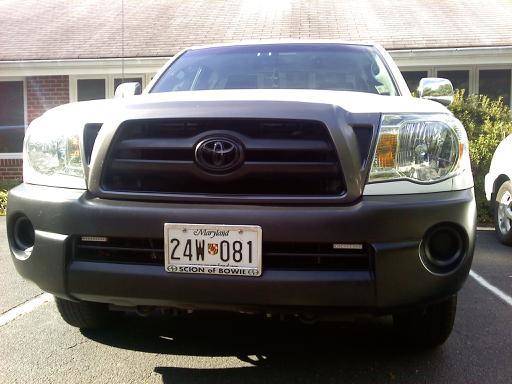 Painted the emblem black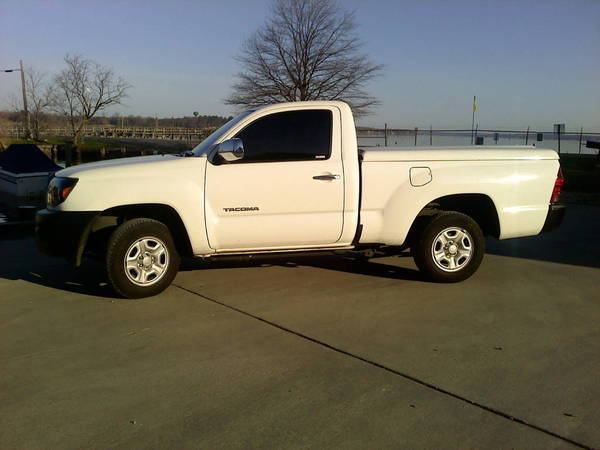 Side shot, recently took the bed cap off, 20% tint all around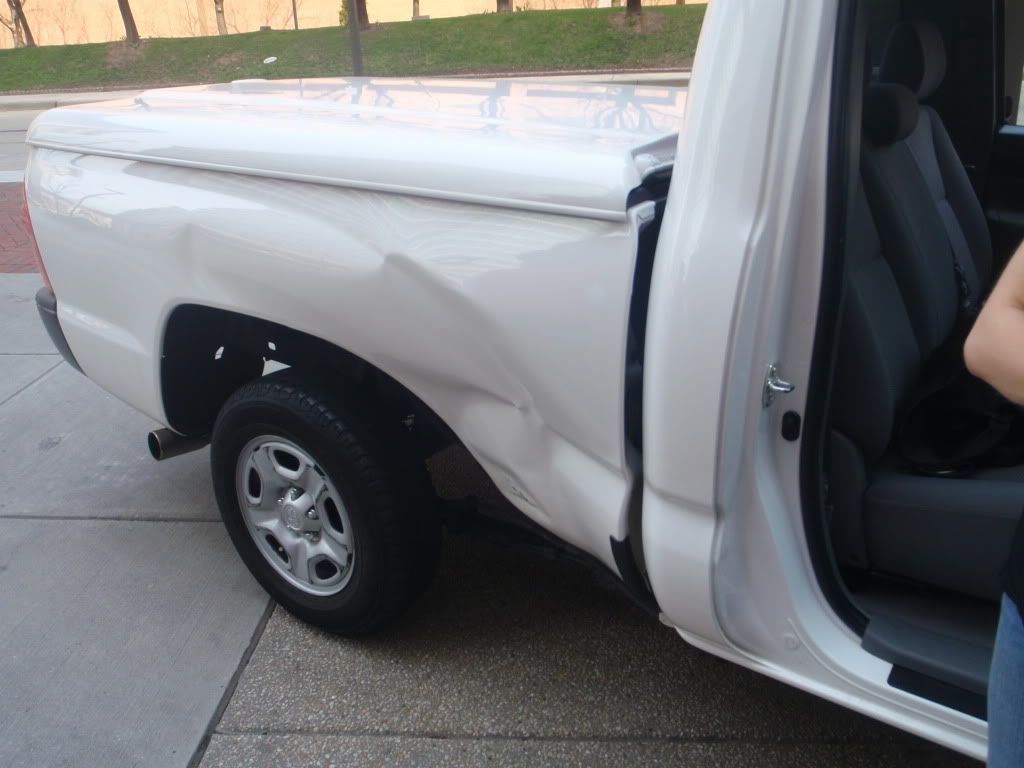 Was hit at about 5mph in the city, im done being mad though.. while it was in the shop, my friends dad who worked on it did alot of side work for me! ( touched up paint, welded exhaust completely) thanks karl!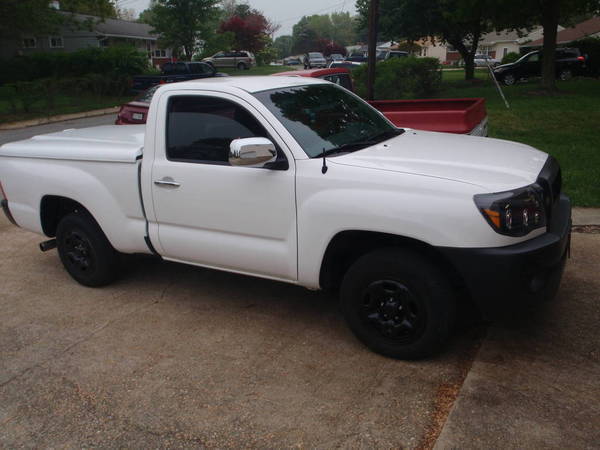 Soon after i painted the rims black, the truck came with those god-awful chrome pieces, i actually just sold them to someone on here. Also, stubby antenna, headlights.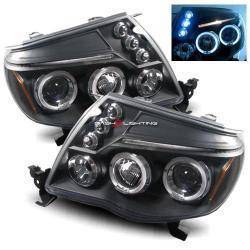 Over paid for these.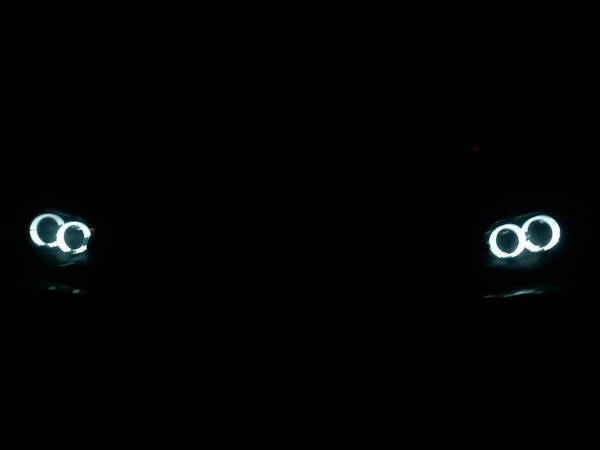 Disconnected all the other lights, so just the halos light up.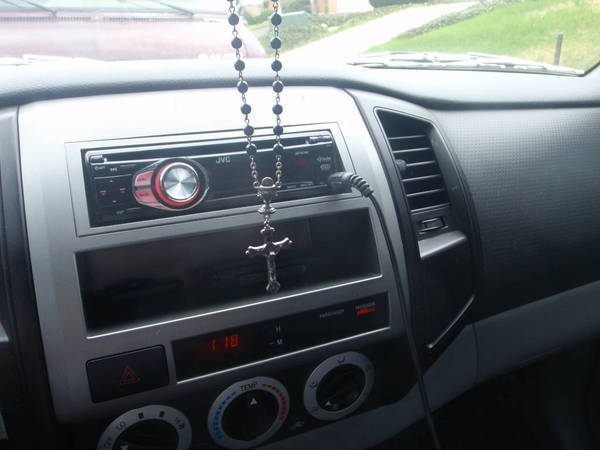 New head unit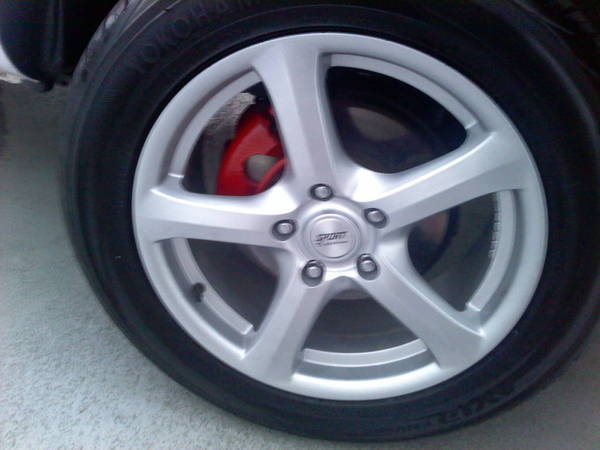 Painted calipers red, bought new tires and rims ( Yokohama Avid Invigors 235/55/17) ( 17x7.5 rim)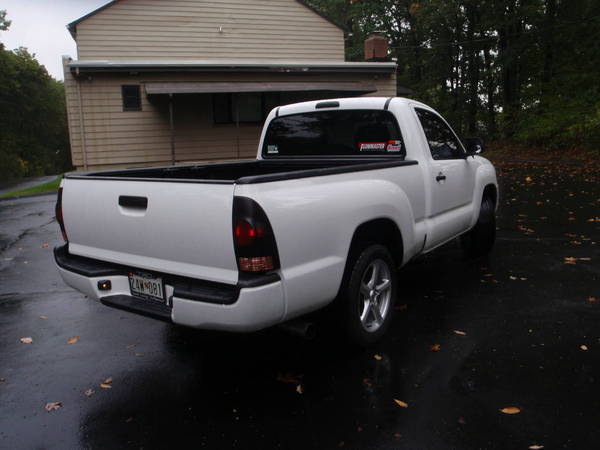 Tinted taillights, and color matched the bumpers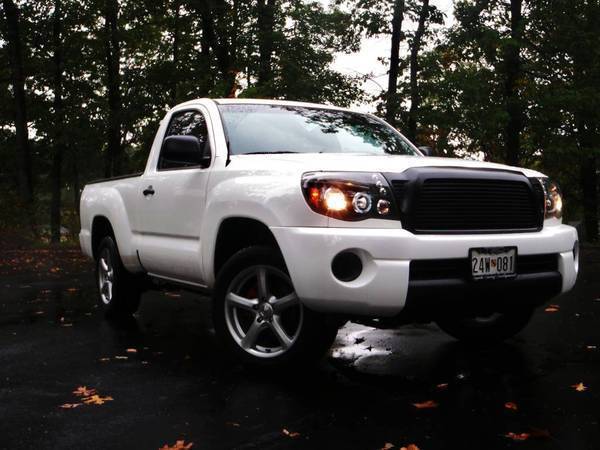 New grille ( going back to stock colormatched soon ) and painted front bumper

before and after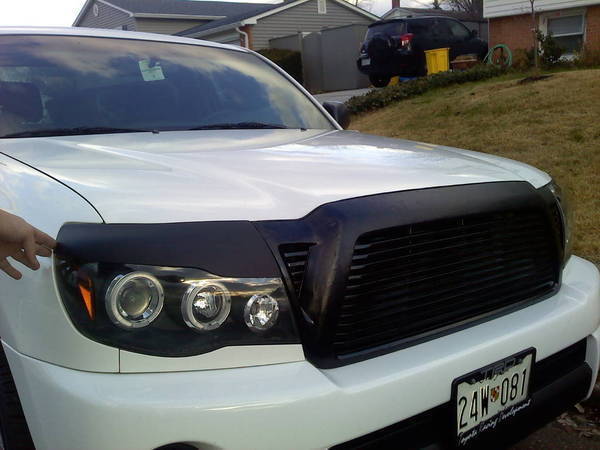 T-Rex eye lids, waiting for grille to get here till i paint them both. Also TRD license plate frames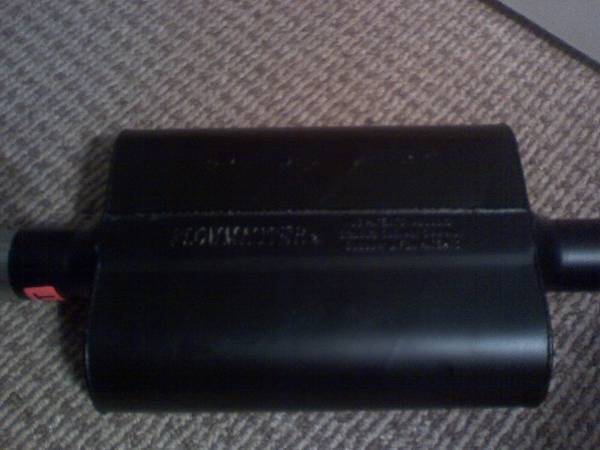 http://www.youtube.com/watch?v=5RFm8JBAIBk
Flowmaster Super 44 and cut off the resonator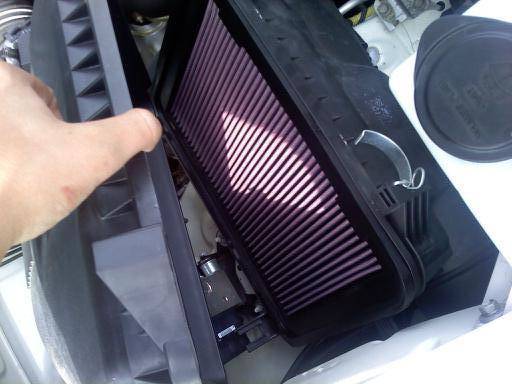 K&N Drop in filter
Color matched grille w/ trex eyelids
Me and the truck, painted emblem black and painted side mirrors
http://www.youtube.com/watch?v=SKtP6rLF7Y8
Truck doing donuts.. only vid of it running and not idling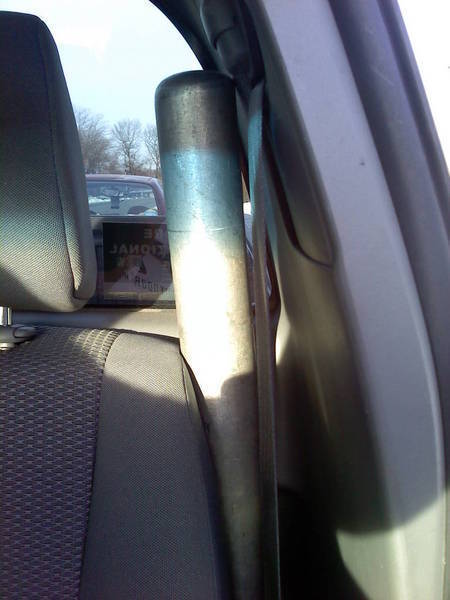 Security mod = metal baseball bat right beind bench, fits nice and snug lol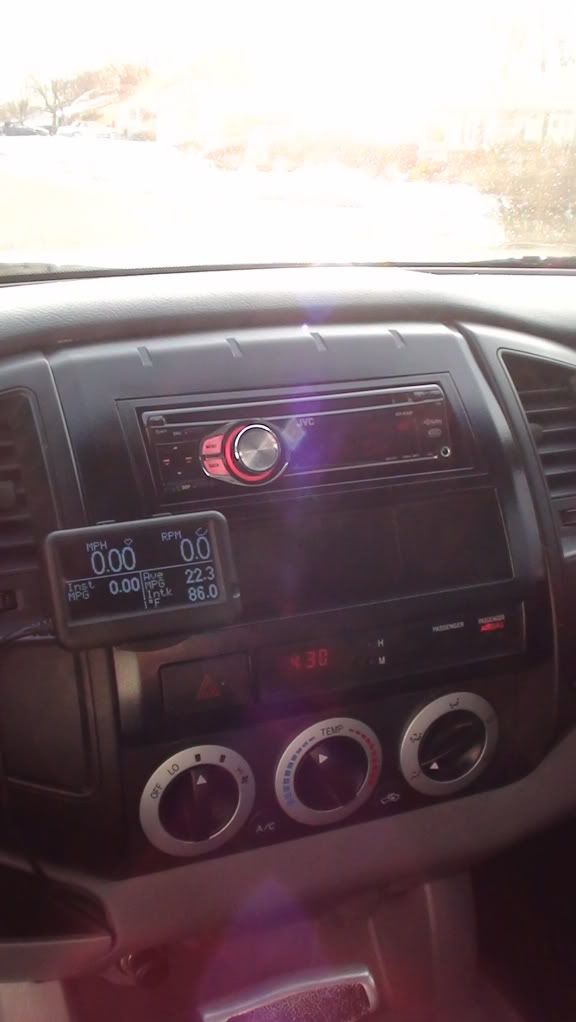 Re-mounted the UltraGauge, painted cage of radio a gloss black, tuned radio to a Red color.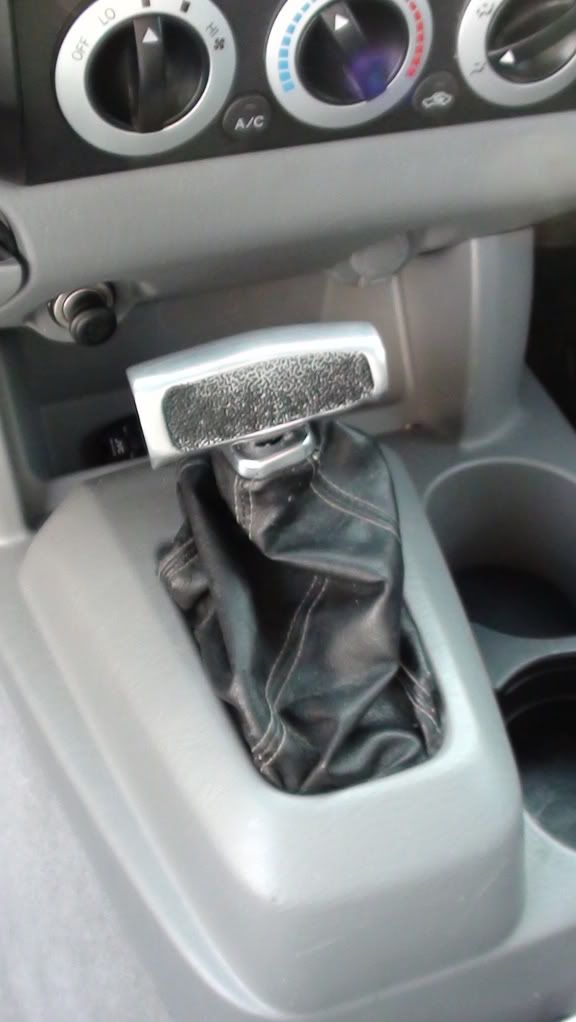 T-Shifter and leather boot installed. (automatic, but i dressed it up, looks better)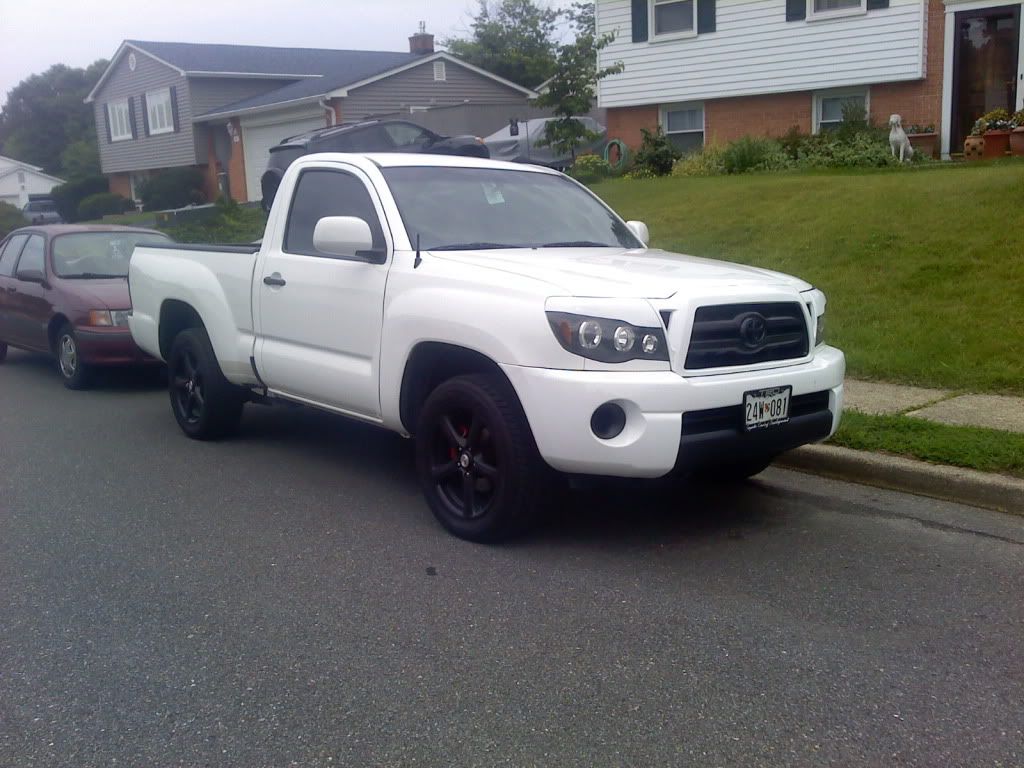 Painted wheels black