A chronicalling of my 2006 Toyota Tacoma Prerunner.
Circa 2010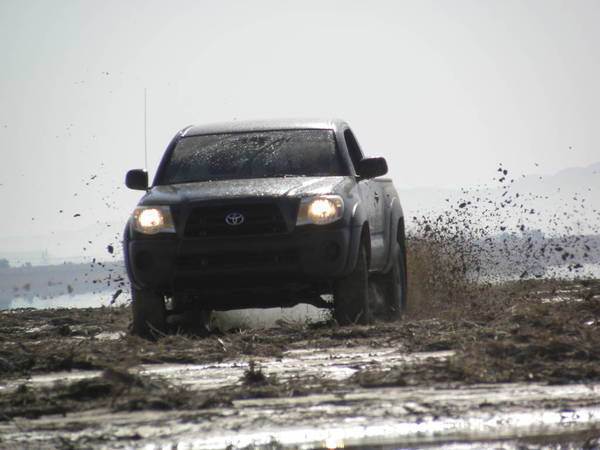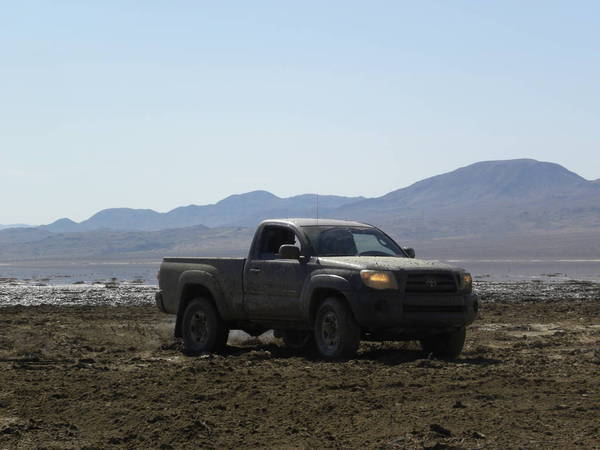 First item on the list was wheels. American Racing Mojave's Teflon coated.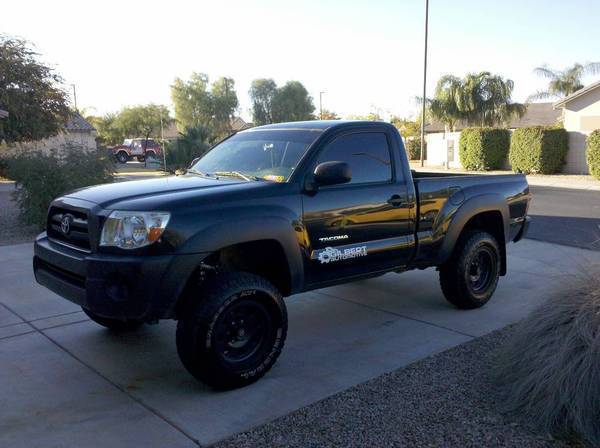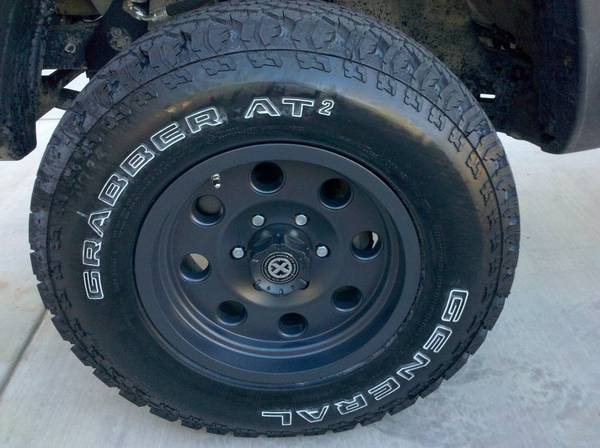 Next was Camburg UCA's and
Icon
Extended Travel coil over's w/ resi's.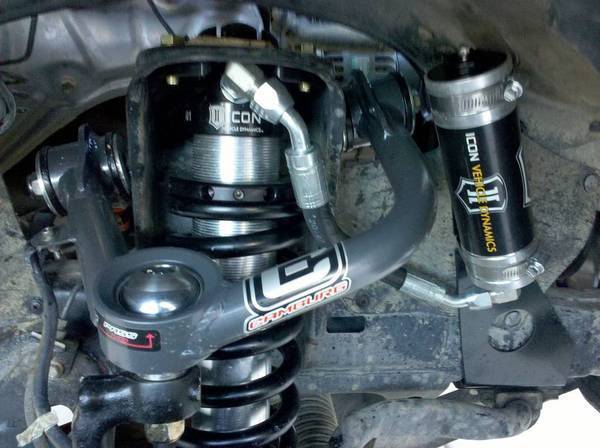 Then along came a flex-lite electric fan.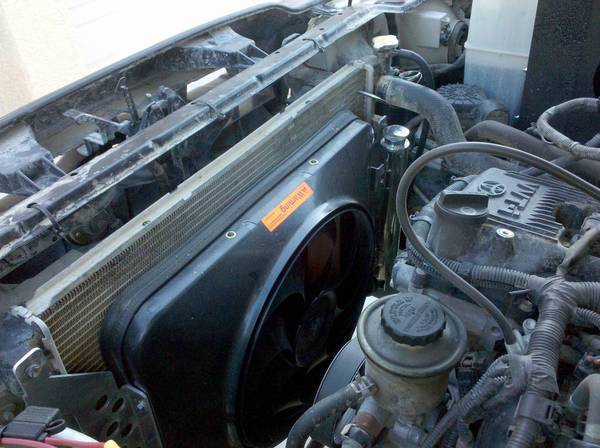 A new tail gate was in order since the stock one was destroyed.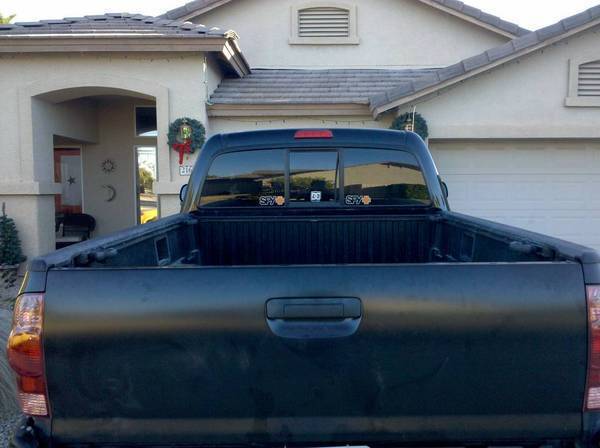 LC Engineering short shifter and JVC stereo putting out to Alpine S-type speakers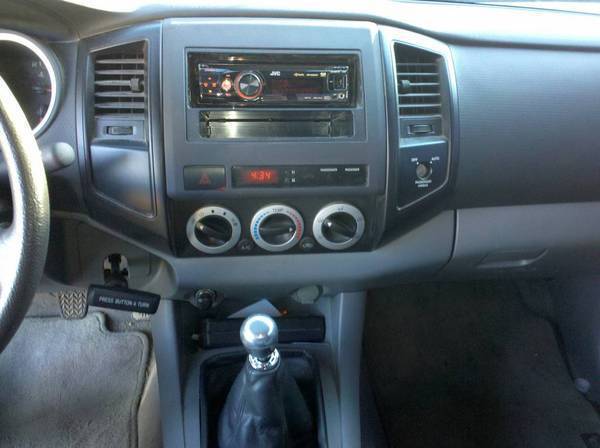 LC Engineering ceramic coated headers going down to an LCE exhaust w/
magnaflow
muffler.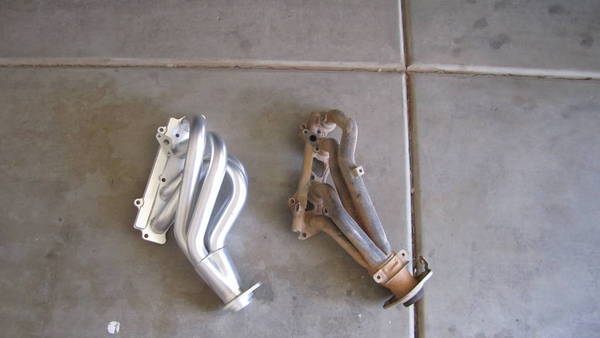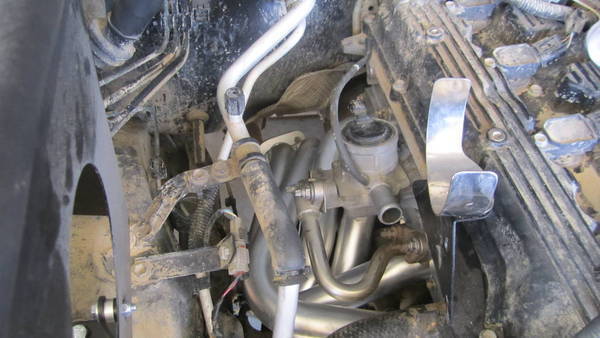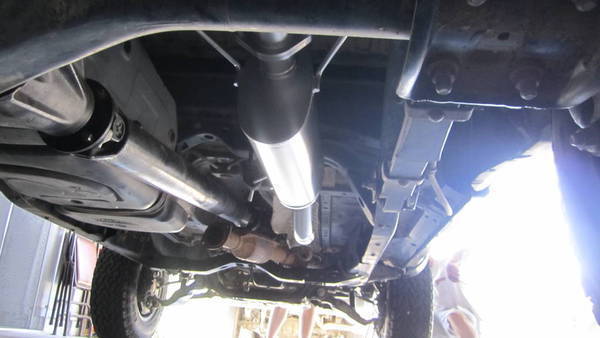 Tear down for Baja Bumpers tube bumper and projector headlights.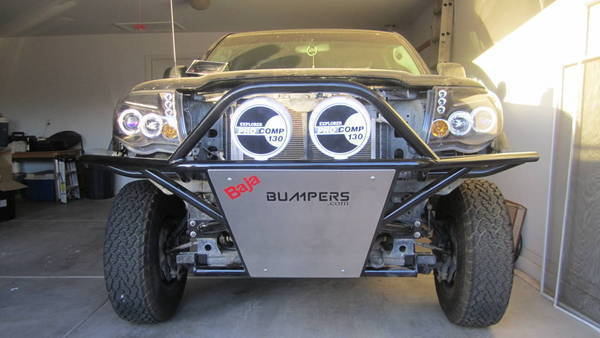 Baja Bumpers spare tire carrier.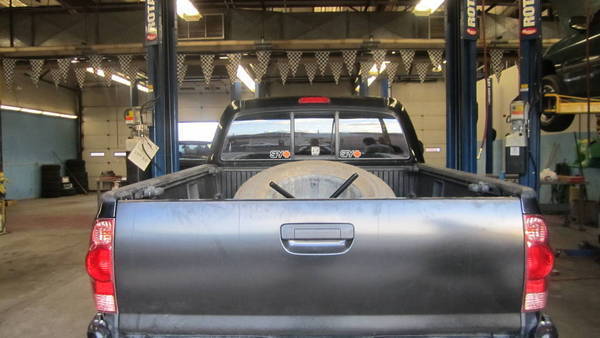 And of course I had to get Devil Horns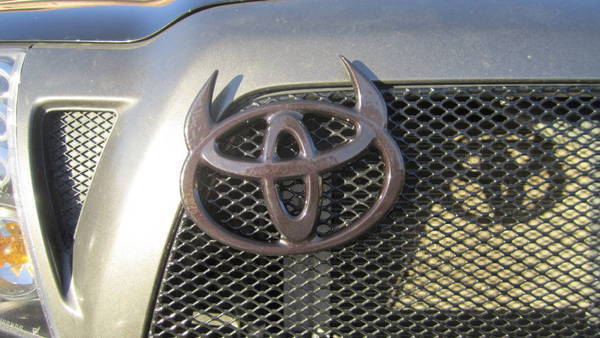 4.56 Nitro gears and Detroit locker.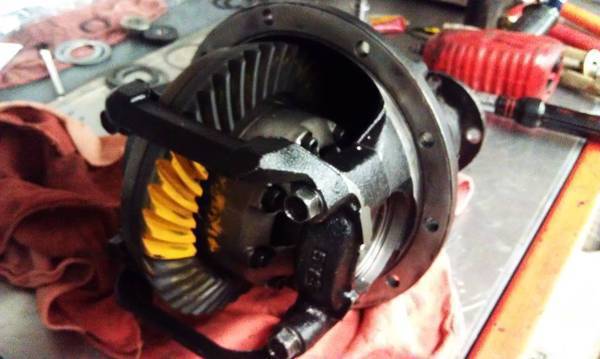 New Kumho AT's E-rated 305/70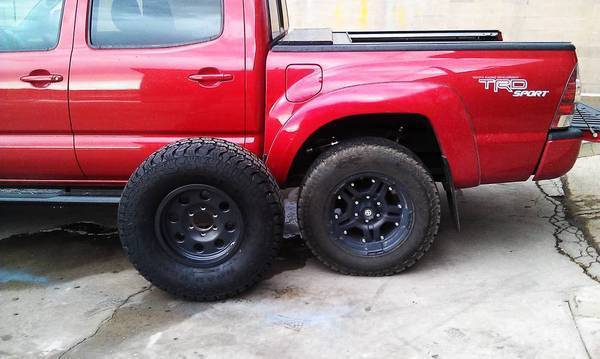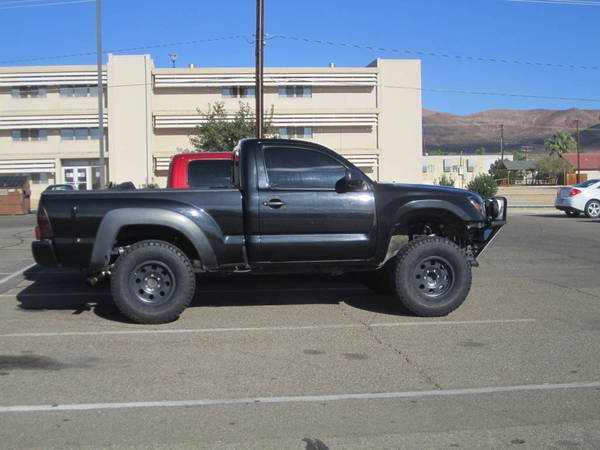 Painted the bedside plastic.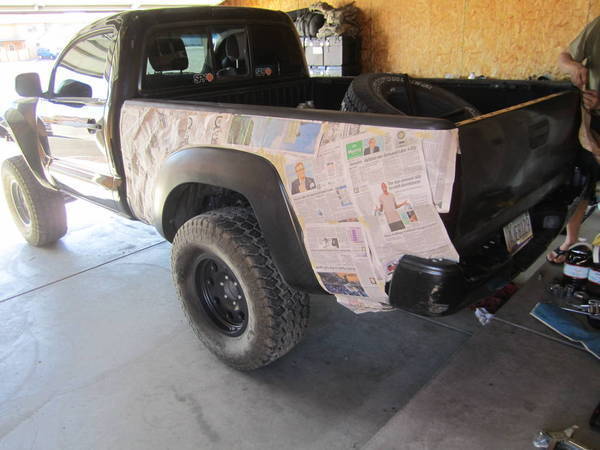 Installed Icon progressive AAL's.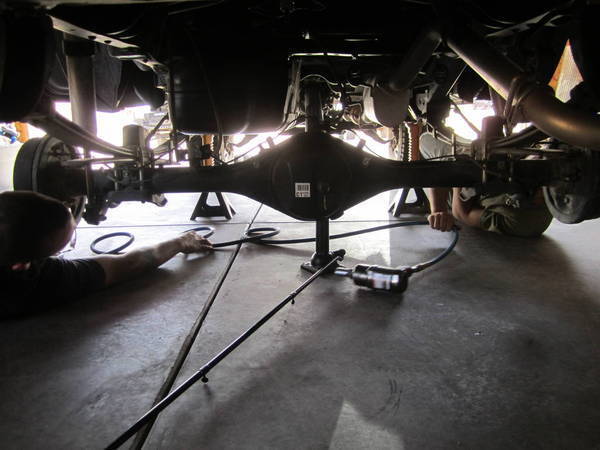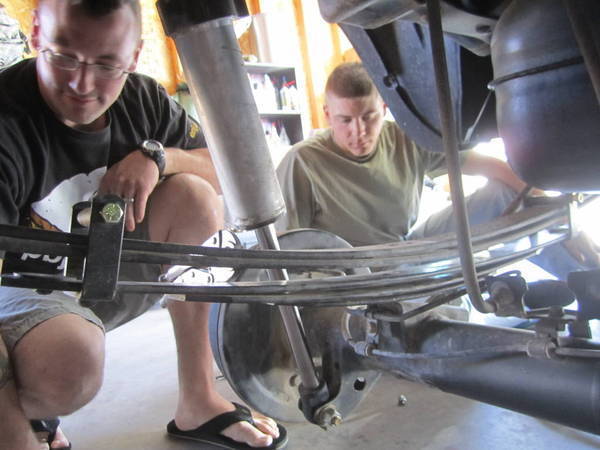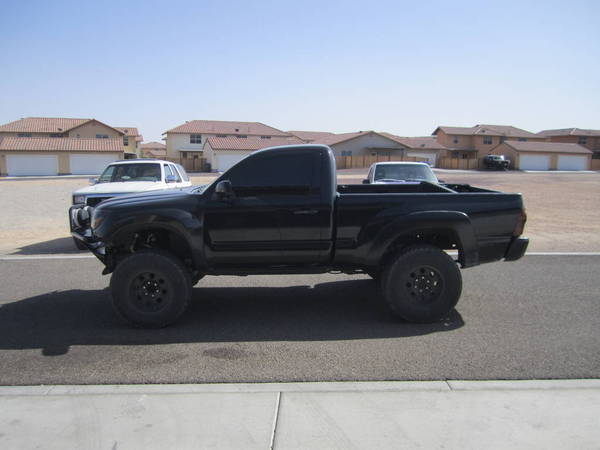 Lowered the shocks to an inch of preload and cut the cab mount.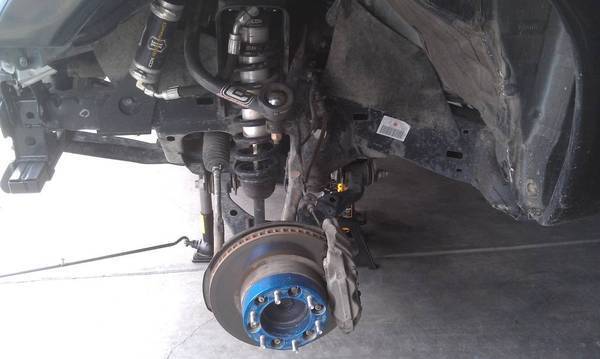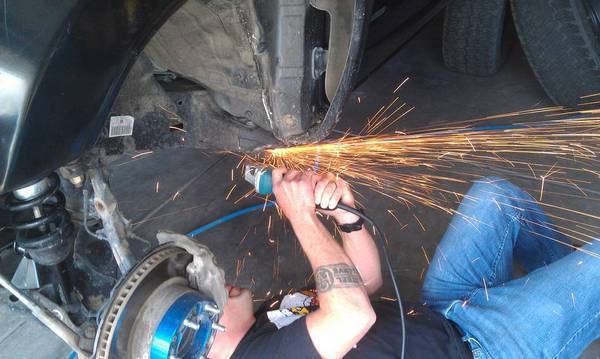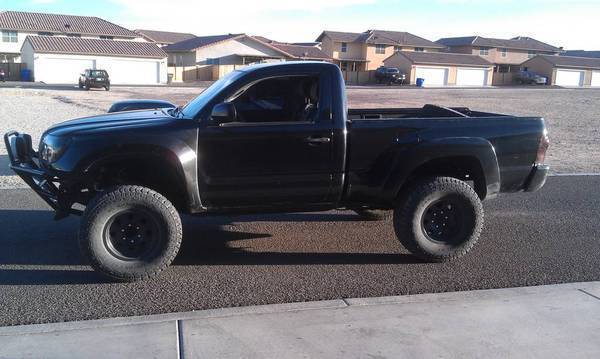 And eventually got around to wiring up the halo's.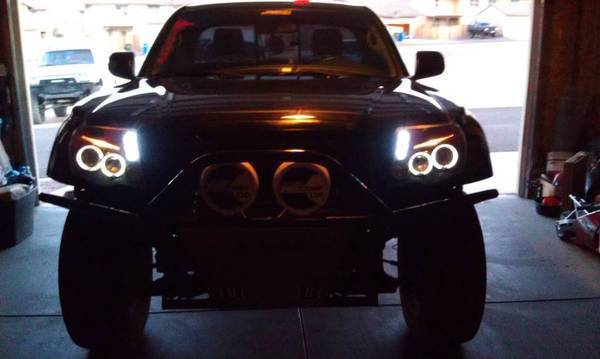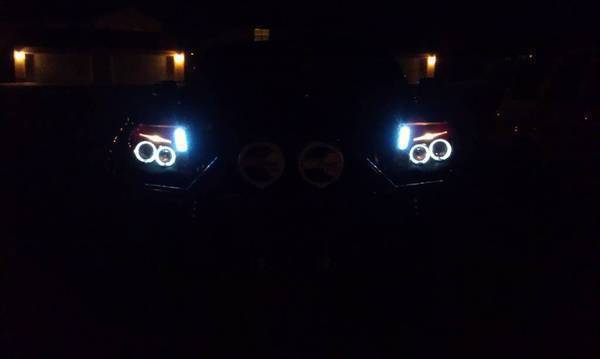 As of when ever you are reading this: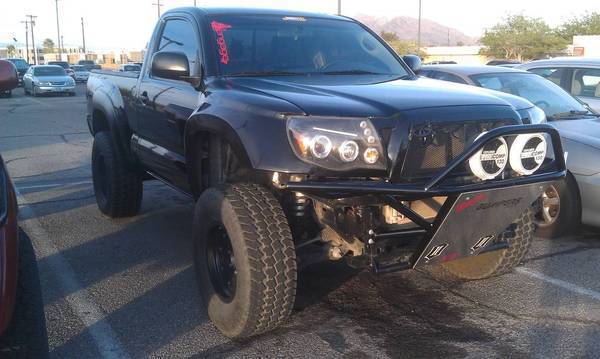 Current Mods:
Re-geared to 4.56
LCE Headers/Exhaust
LCE Short Shifter
LCE Stage 1 Clutch
Detroit Locker
K&N Short Ram
Flexlite Electric Fan
ATX 16x8 wheels
Kumho A/T's 305/70/16 (33x12)
Front Icon 2.5 coil over's with resi's
Rear Icon 2.5 resi shocks
Icon progressive AAL's
Cab Mount chop
Camburg upper control arms
JVC stereo with Alpine S-types
Baja Bumpers...bumper :-P and spare tire carrier
Some sort of halo/projector headlights
Grillecraft mesh grill/color match
Spider Trax 1.5'' wheel spacers (front)
ARP wheel studs
New tailgate
Black shot penned Devil Horns
Glassworks fenders
Self-destruct switch
Pro Comp 130w lights
Angel eyes bootleg projectors

Upcoming Mods:
Bedside fiberglass, and fiberglass hood
URD supercharger
Plate rear bumper
Total Chaos lift spindles
Total Chaos OEM replacement Uniball LCA's
Thanks for checking out my build