My love of the Toyota truck started with this: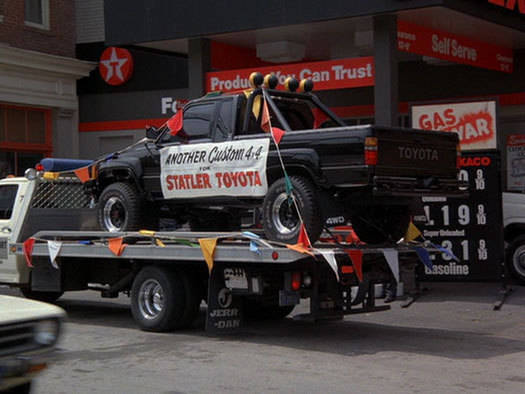 Back to the Future
was a great movie no doubt - but it also made me realize that this was the vehicle I wanted to drive.
So, after leaving college I got a loan from the old man & bought this:
87' 4x4 extra cab w/ the carbureted 22R motor. As I recall it had 40K on it…
I don't have a shot from when I bought it new but the above was after my first accident! (I rear-ended an Oldsmobile)
Modding started back then too... I picked up a replacement bed & did a swap. The beds on the mid eightes toyota's rusted really bad.
This truck was just a great big TOY! I had a roll bar, cap & tonneu cover & I would switch it up for the seasons… I also went a little nuts with the pinstriping…. That grid pattern took several days. (give me a break – it was the 90's)
Spring dance with my GF at West Chester University: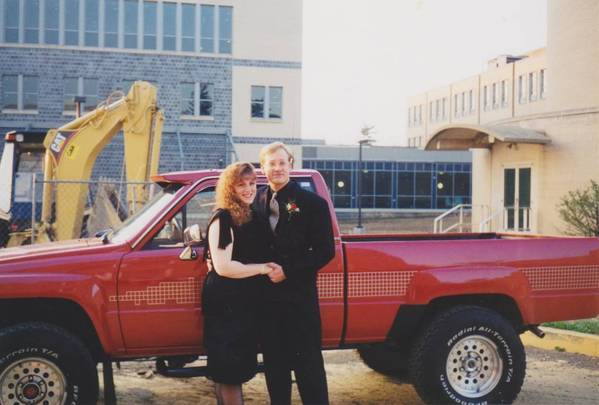 A snowboarding trip to my parents vacation house in the Poconos…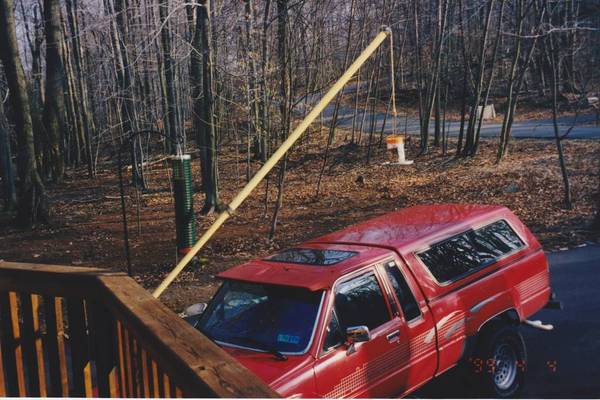 We had a hell of a time together! Then in the summer of 1999 I decided I was due for an upgrade so we parted ways and I bought my first brand new Tacoma: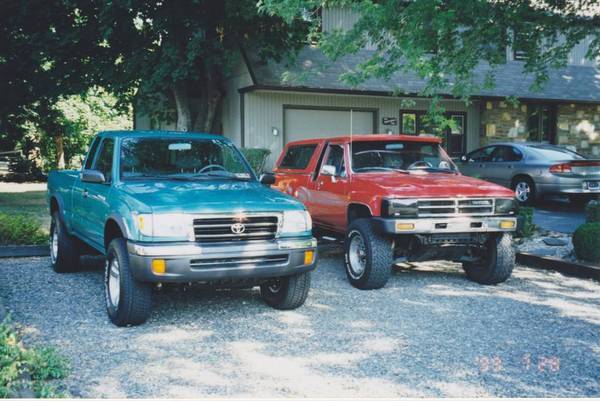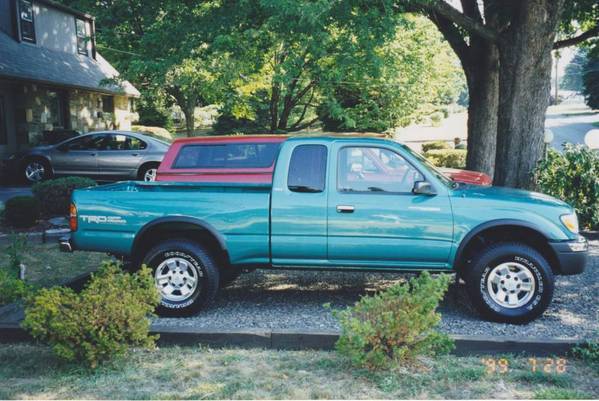 My 1st get Tacoma was a 99' TRD Off Road Extended Cab 4X4. 3.4 V6 w/ 5spd manual. Surfside Green Mica exterior & Gray Interior. 1st Gen TRD Supercharger, K&N Intake, Sony HU Carpet Bed liner Custom Diamond Plate mud flaps & Bed Rails + all the Lund Crap I could get for it.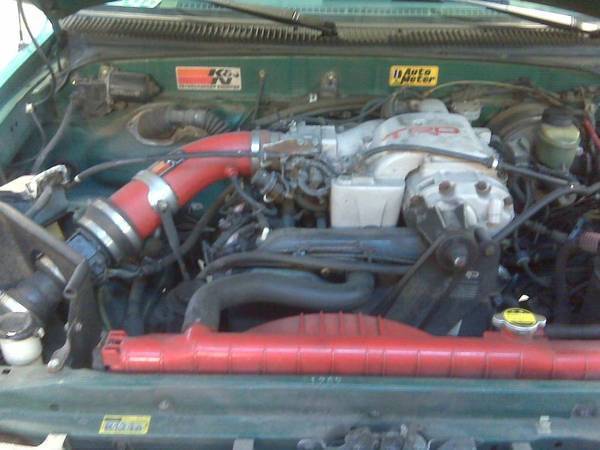 At 178K she was recalled for the frame rust issue & Toyota bought her back for $11,970.00!!!
(1.5X the "excellent" Kelly Blue Book Value)
I was happy with the deal of course, but it was also very sad. I did EVERYTHING with that truck. I drove coast to coast in the spring of 2000 & camped out in YellowStone National Park. I cruised through the Bad Lands in North Dakota. Numerous trips towing my ATV's all over the Mid-Atlantic.
I took as much of the aftermarket items I could off before she went to be put down. This is the last picture I have from where she sat in Team Toyota's Shop waiting to be hauled away...
There are a few parts from her in my new truck…
As luck would have it, the day I got the check from Toyota for the buyback I found this: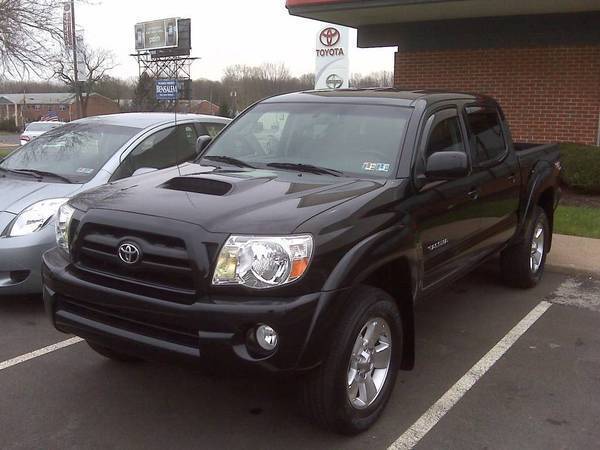 07' double Cab TRD Sport 4x4.
4.0 V6 6spd Manual
36K on the ODO and bone stock, save for the Wade vent shades the day I got it.
Here is a more recent pic of what she looks like today: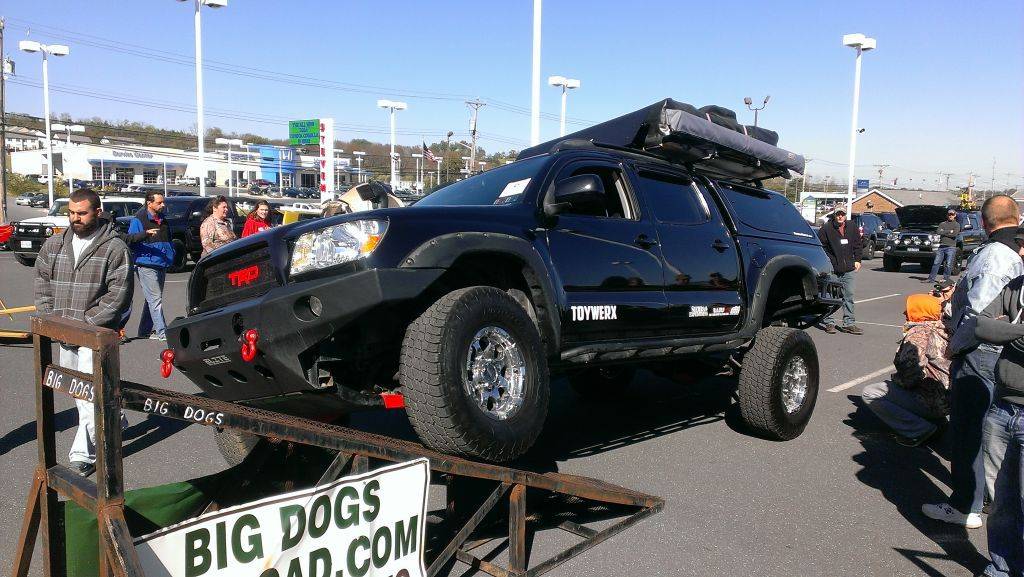 And with the current 35's: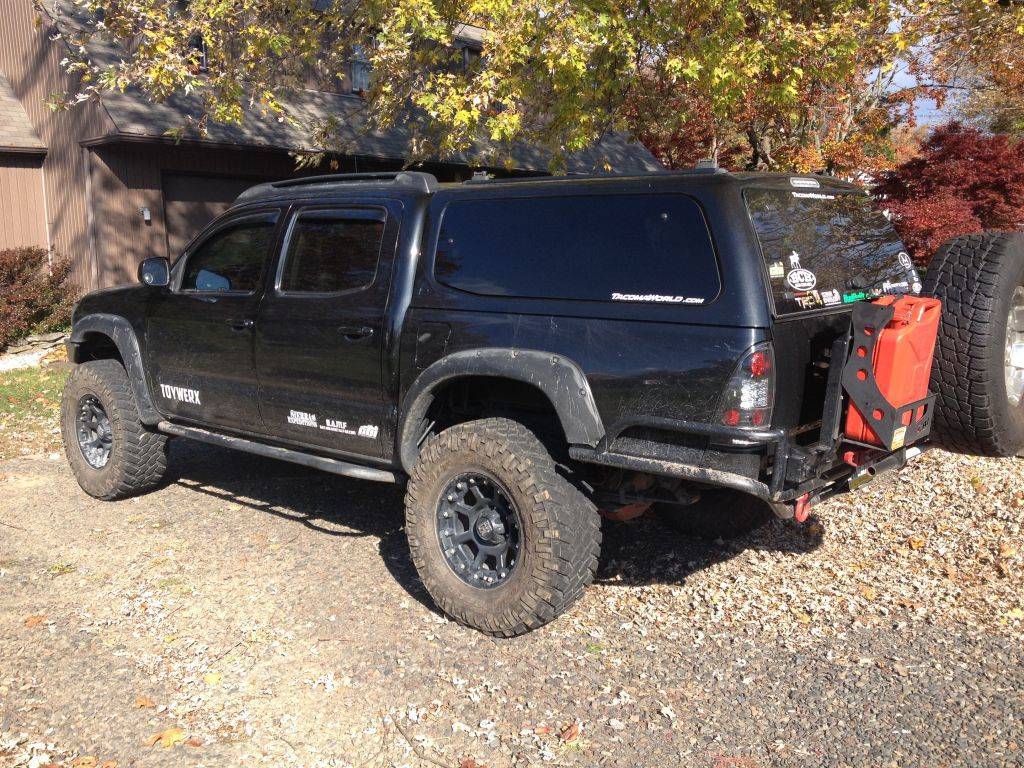 Here are some shots of the places I've been blessed to visit:
Montana
Wyoming: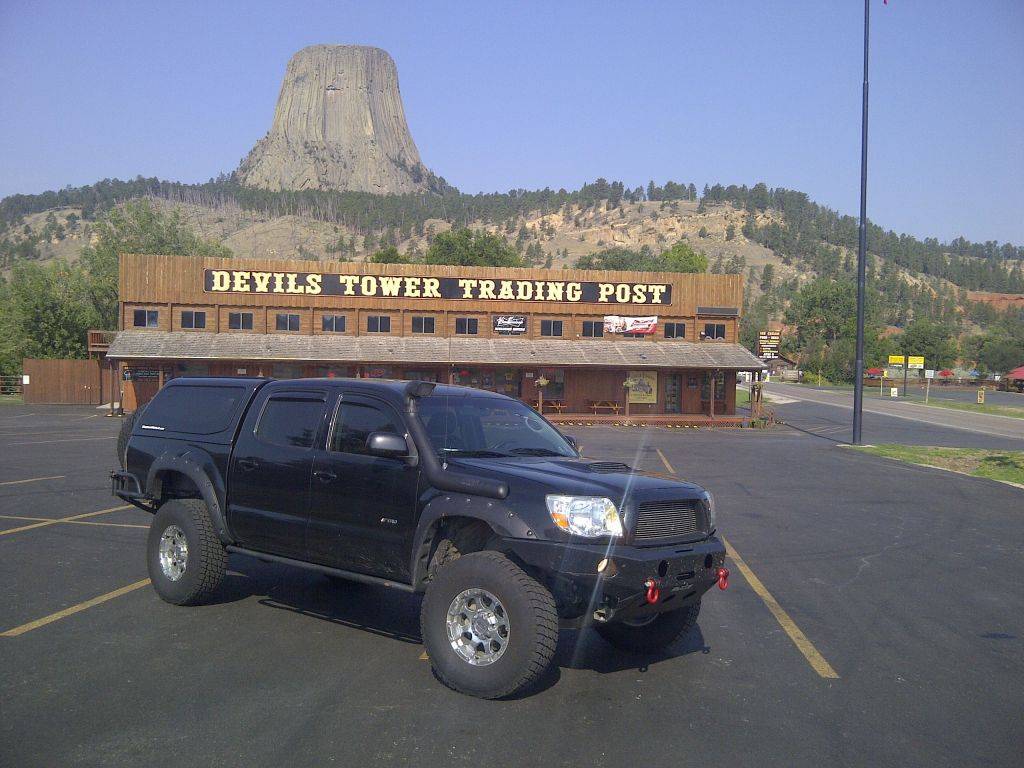 Beech Creek: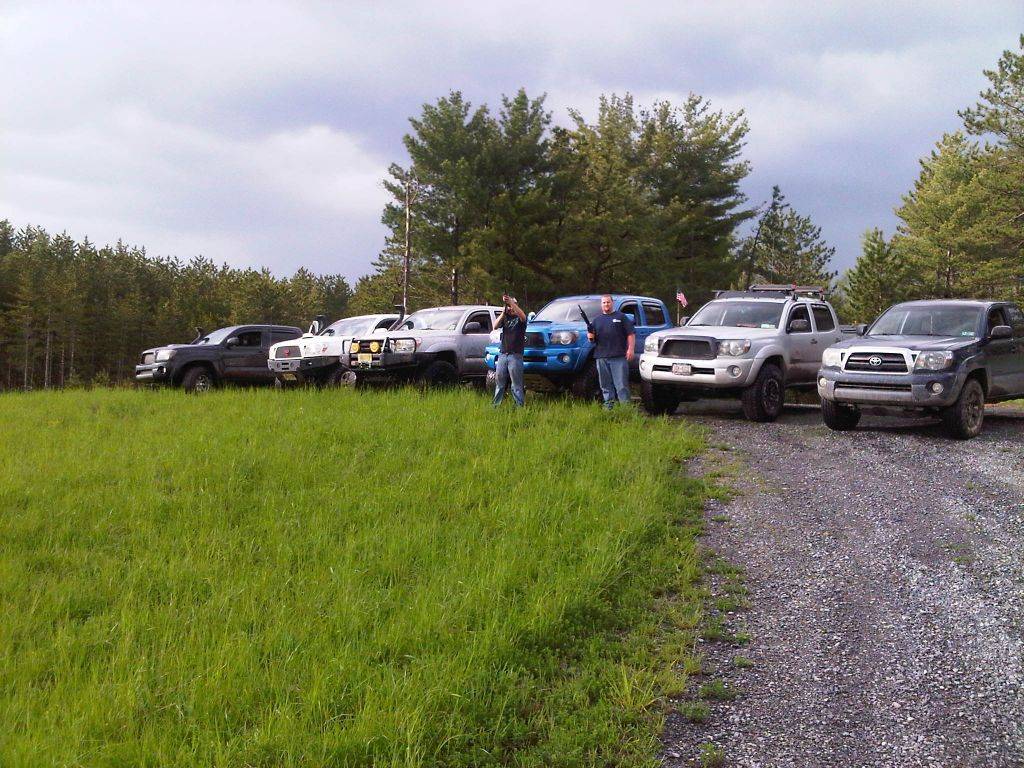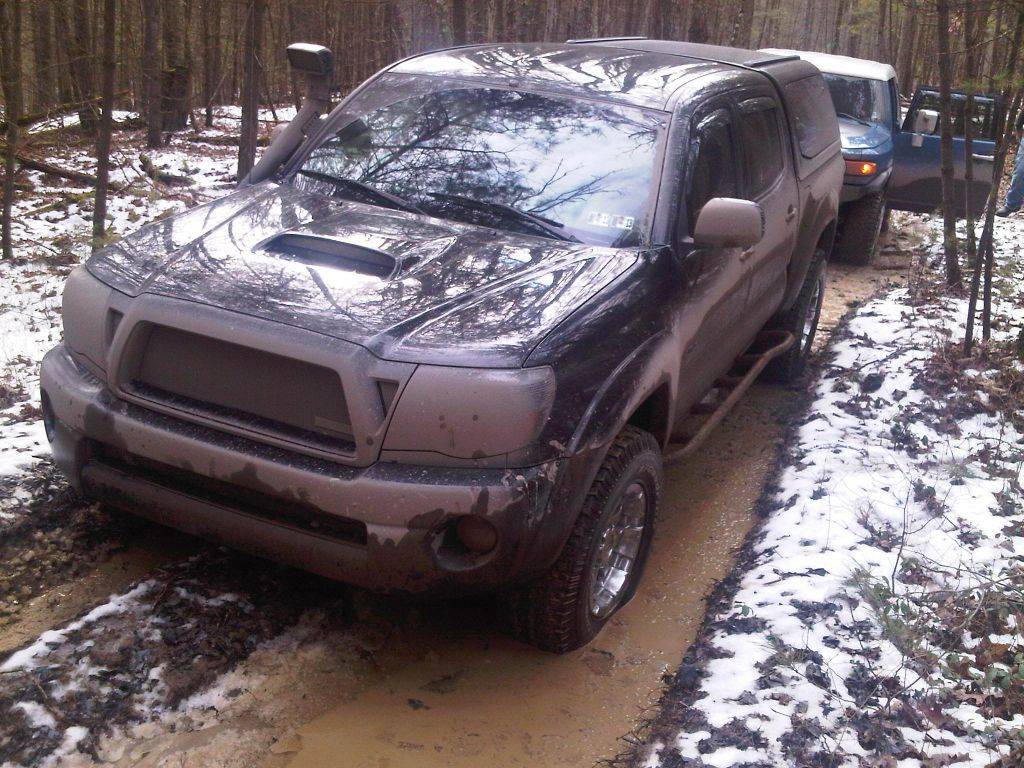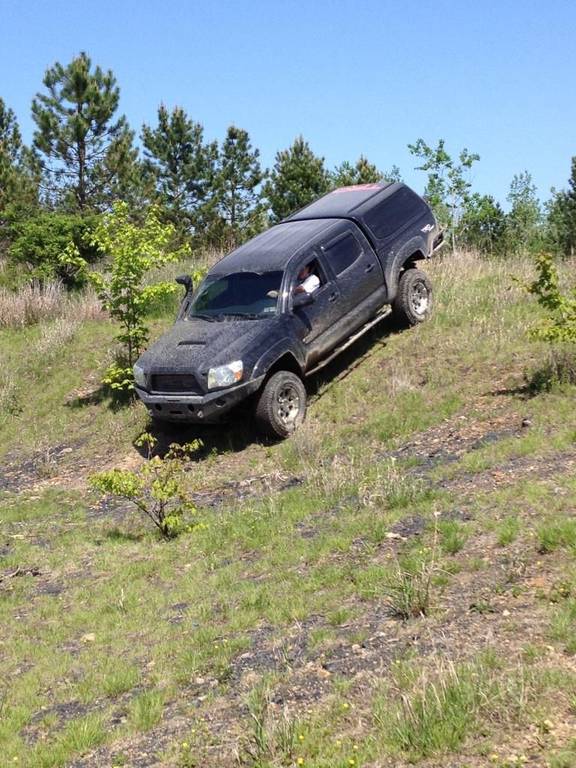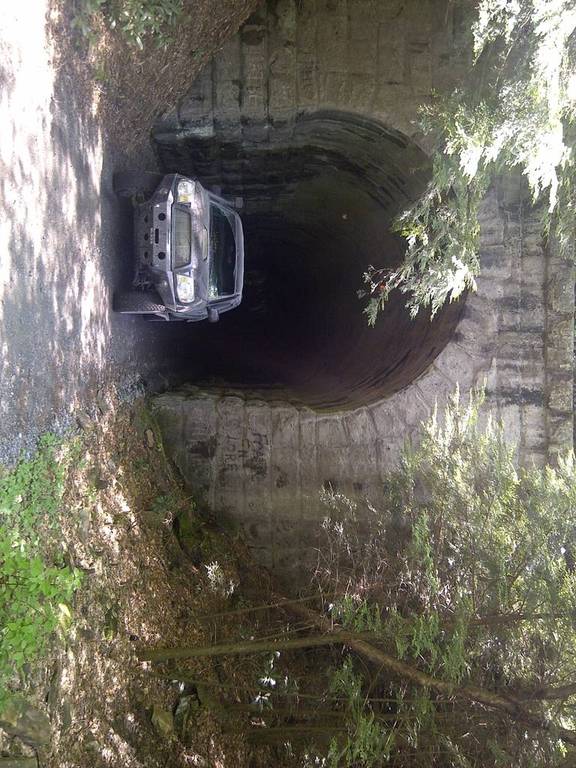 Baltimore: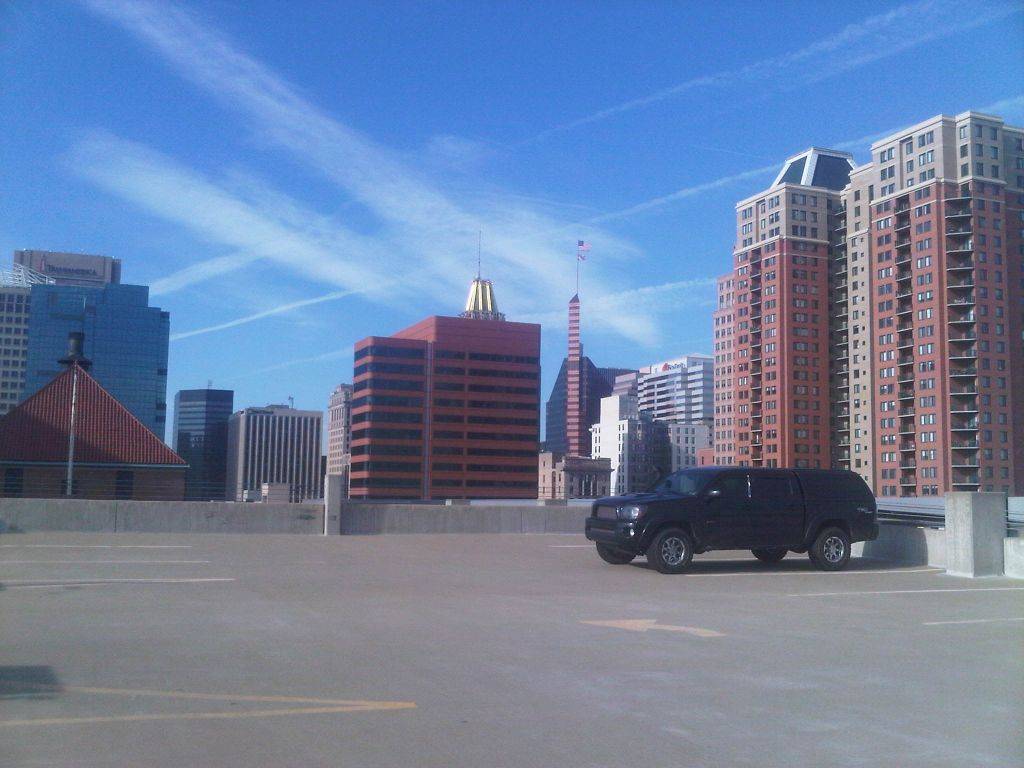 Centralia: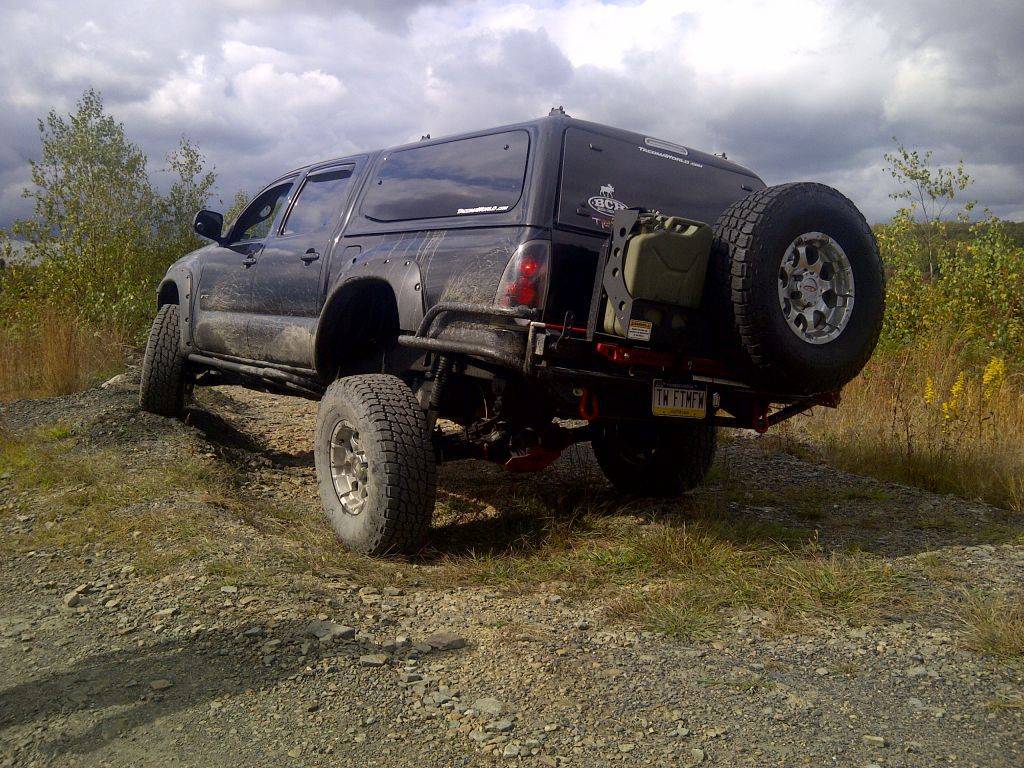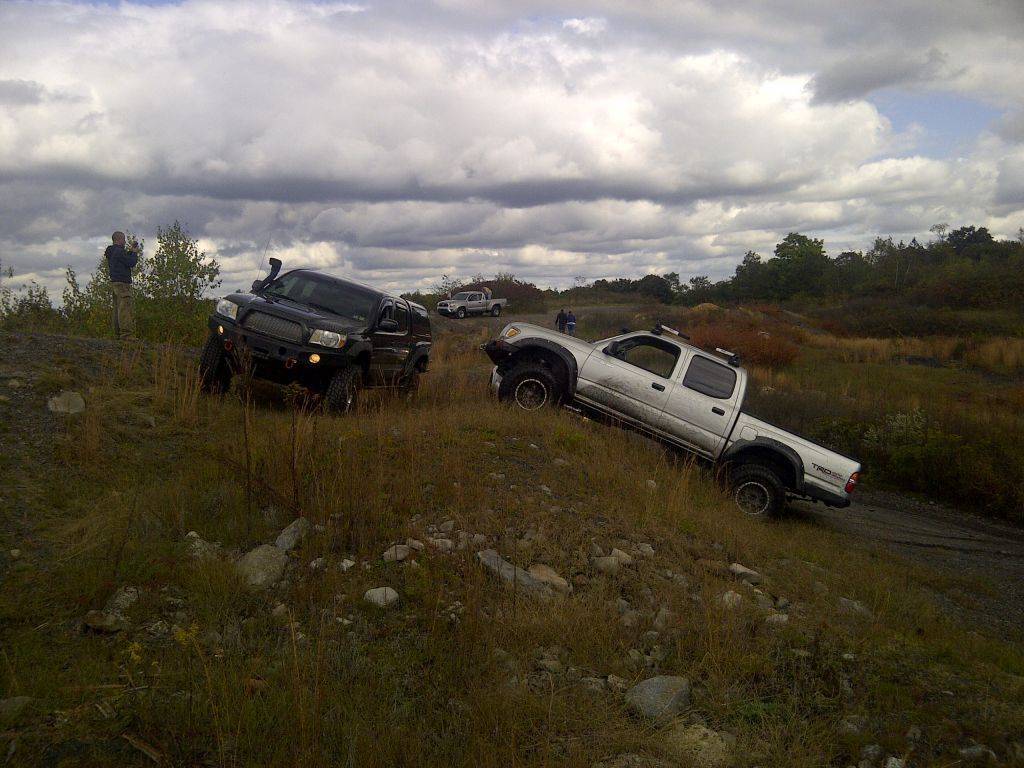 Rausch Creek: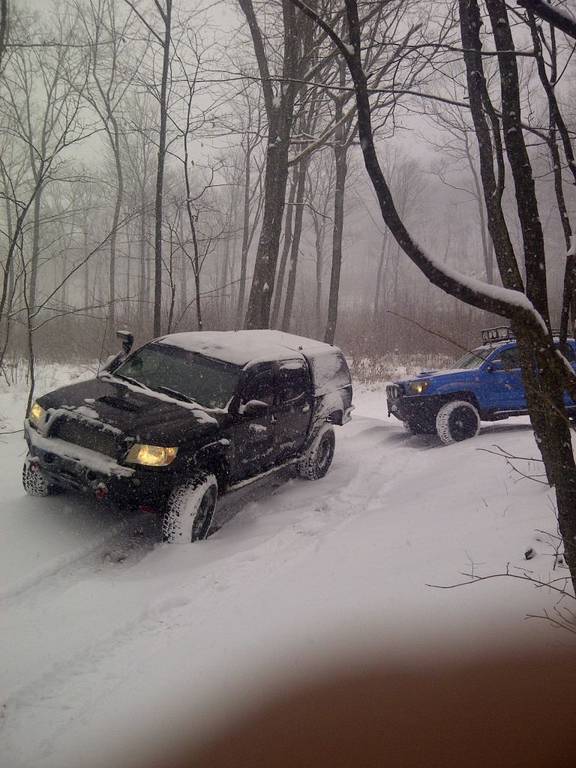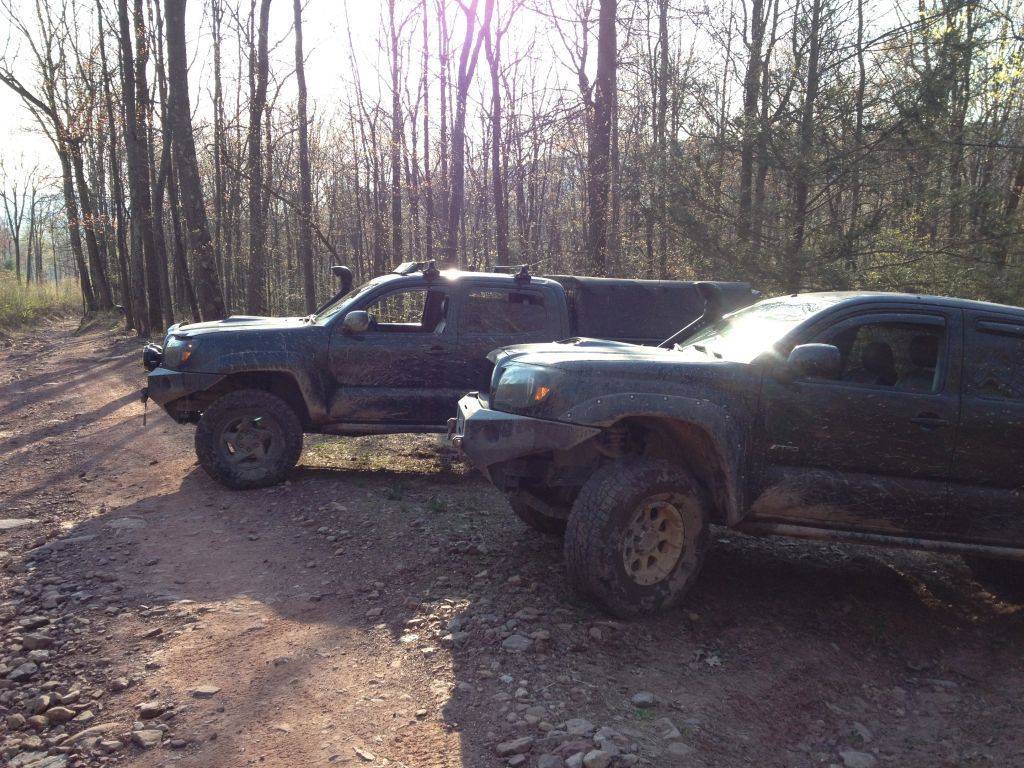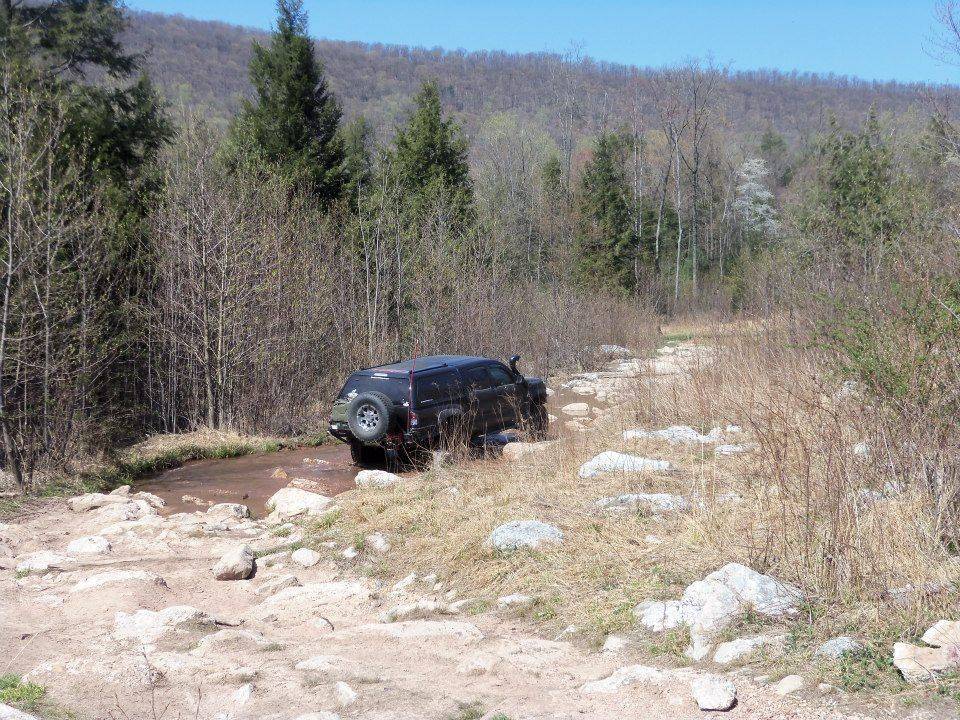 Abandoned Pa Turnpike: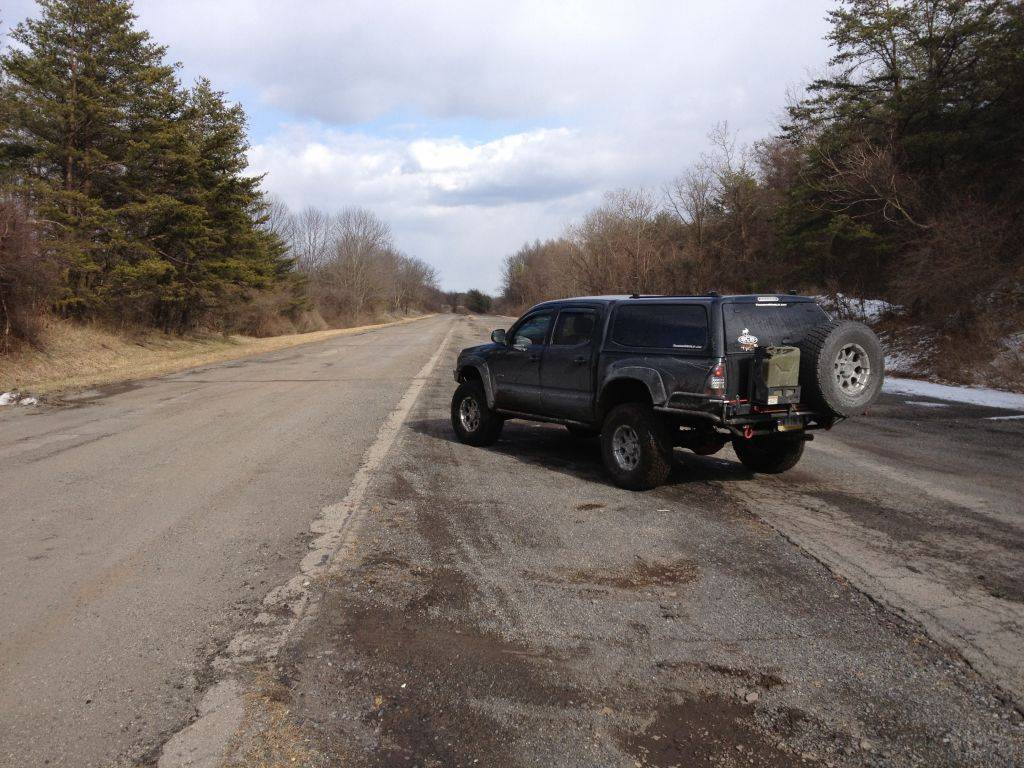 Texas Gulf Coast: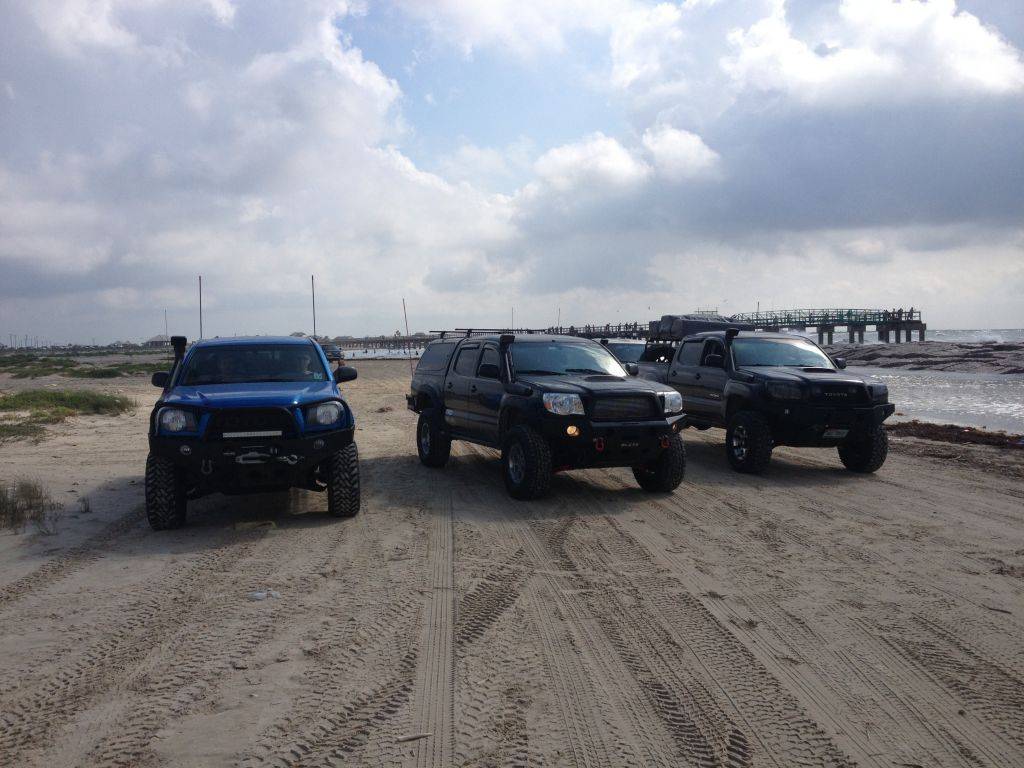 Moab: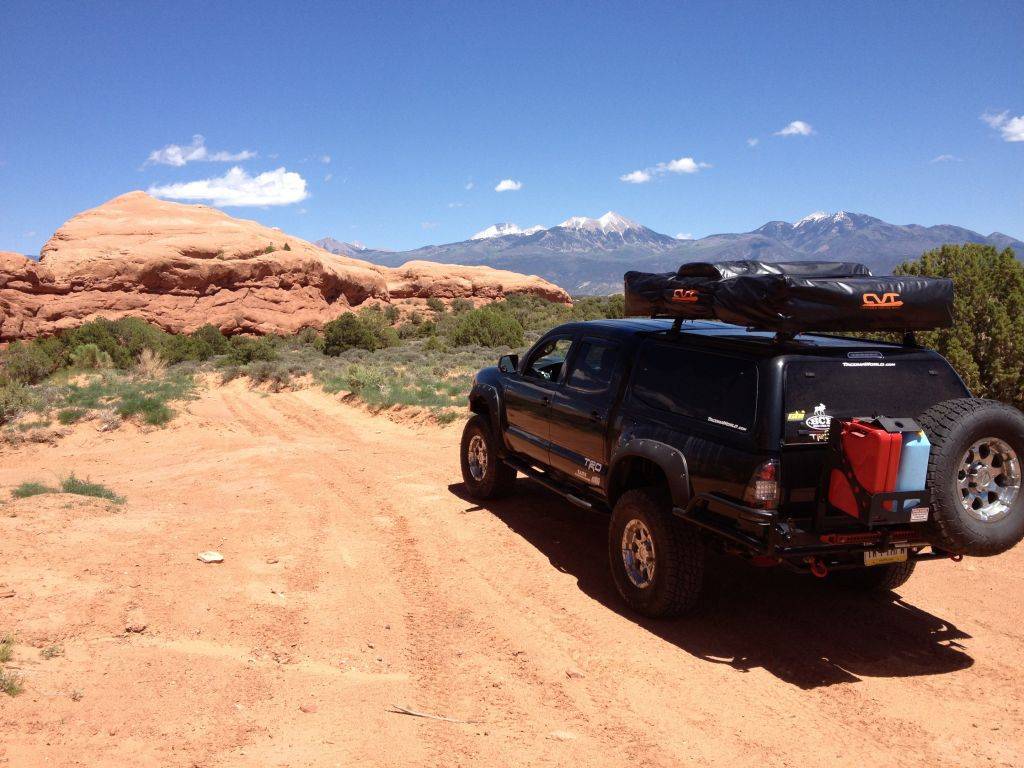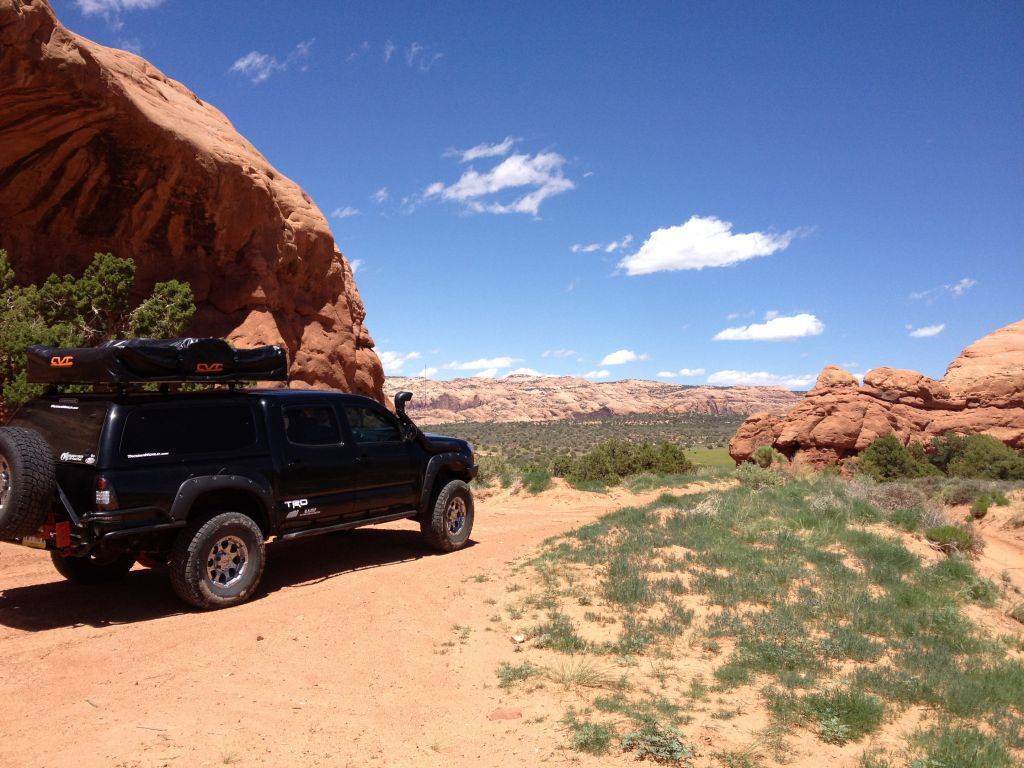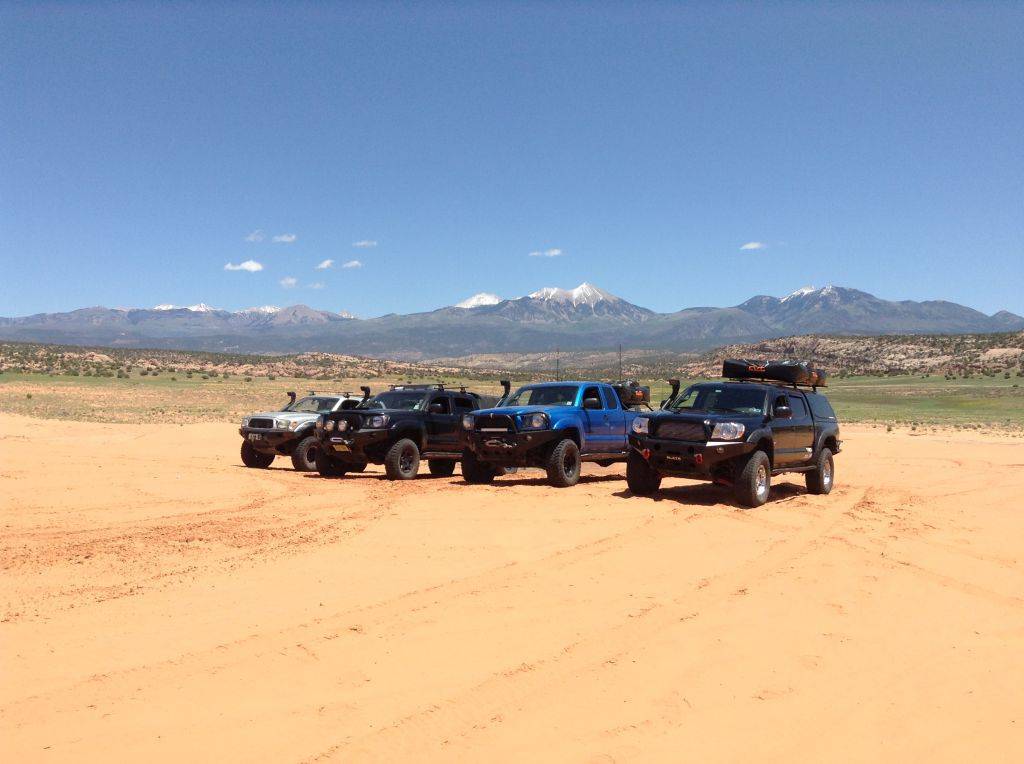 Uwharrie NC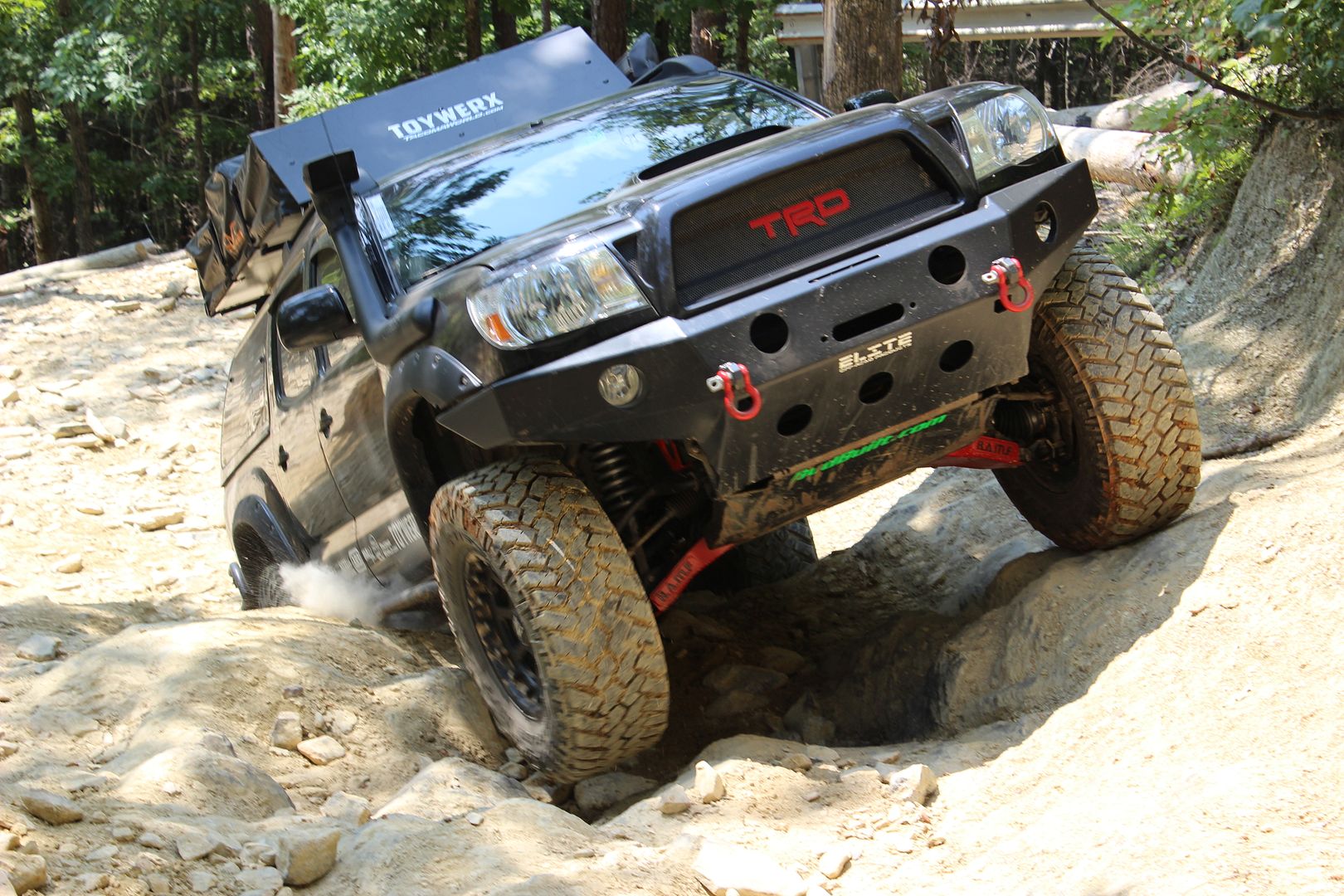 Land Between The Lakes (Kentucky/Tennessee)
And of course my tag: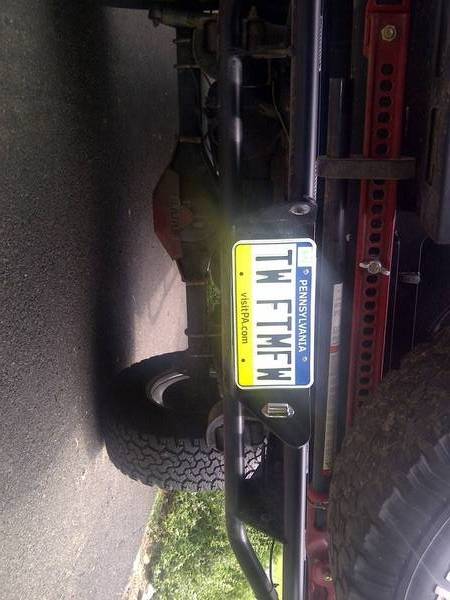 Truck Specs
2007 Black Sand Pearl (209)
Double Cab Short Bed, TRD Sport, 4x4
6 Speed Manual 4.0L V6
Drivetrain
4.56 gears w/ARB locker Front & Rear
To be installed:
Inchworm crawlbox w/4.7 gears
FJ Cruiser twin stick t-case clocked at 15*
Front Suspension
Fox 2.5" rr Coils
Total Chaos UCAs TC-96504
Total Chaos LCA cam tab gussets - TC-59860
Wheelers Superbump bumpstops
Cab Mount Chop
Total Chaos Spindle gussets - 59698-SB
Rear Suspension
Billstein 5100 B-100 shocks
OME Dakar CS047 rear leafs
Allpro
Ubolt flip
Timbren bumpstops
Original ATO shackle flip
Defined Engineering stock length serviceable shackles
1" Body lift
Audio
Pioneer AVIC-X920BT HU
Pioneer 6x9 3-way in doors
Kenwood Amp
Kicker crossover
Dual 6" SAS Bazooka Tubes w/ replaced PYLE subs
Misc stuff
CST Leather interior
Carid
carbon fiber kit
Weathertech
Mats
Scangauge II
Black LED Tails
Dash Mount for iPad Mini
Core/Hurst Short Shifter w/T-Handle
De-Badged
Low Range off road Rear SS Extended brake lines
Custom TRD Satoshi
Maglite mounted in the cab
Redline Hood Struts
Cascadia Vehicle Tents (CVT) Mt. Hood RTT
ARB Awning
PrInSu full rack system
Leer 100XQ Cap
Sectioned Bushwhacker flares
Electrical
Fog Light Anytime Mod
ARB CKMA12 compressor
To be installed:
ATO Dual Battery Setup
Tires/Wheels
35x12.5x17 Nitto Trail Grapplers M/T
Kmc Xd Strike wheels. 17x9 4.06 backspacing, -24mm offset
Intake
ARB Safari Snorkel - SS135MOD, plumbed to stock intake
Recovery Gear
Hi-lift & PSU Taco85's truck
Armor
BudBuilt IFS, Tranny, T-case
4xInnovations
weld on sliders w/ kickout
BAMF LCA Skids
BAMF rear differential skid
Elite off road front Aluminum Bumper
CBI Trail Master 2.0 Rear Hybrid Bumper w/ tiregate, hi-lift mount, and Dual can carrier
Future Mods:
FJ T-Case swap
Inchworm 4.7 crawlbox with Davez Off-Road Triple stick conversion
(parts gathering dust right now)