Thanks for taking a look!
I wanted to share with you how I came to love Toyota Trucks.
My love of the Toyota truck started with this: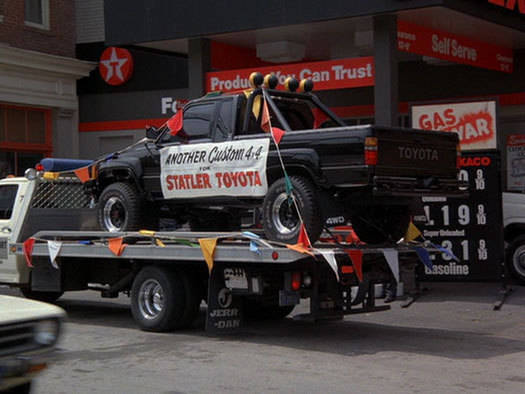 Who didn't love
Back to the Future
?!?!?
So, after leaving college I got a loan from the old man & bought this:
87' 4x4 extra cab w/ the carbureted 22R motor. As I recall it had 40K on it…
I don't have a shot from when I bought it new but the above was after my first accident! (hit an oldsmobile)
As I'm sure you know, the beds on these trucks would rust out if you just looked at them wrong. I was fortunate to find a replacement at a local body shop from a wrecked 88' just like mine that was in MUCH better shape!
This truck was just a great big TOY! I had a roll bar, cap & tonneu cover & I would switch it up for the seasons… I also went a little nuts with the pinstriping…. That grid pattern took several days. (give me a break – it was the 90's)
Spring dance with my GF at West Chester University: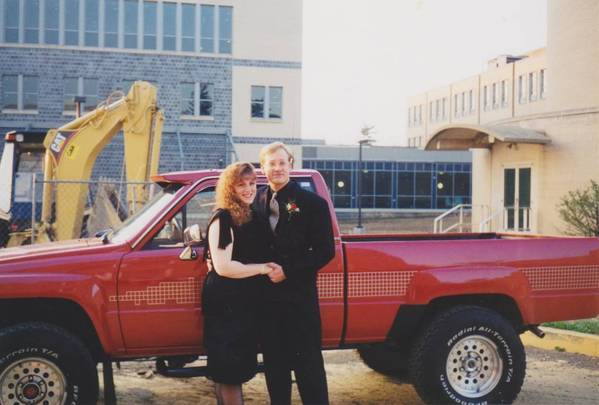 A snowboarding trip to my parents vacation house in the Poconos… (notice the "bro" tailpipe!)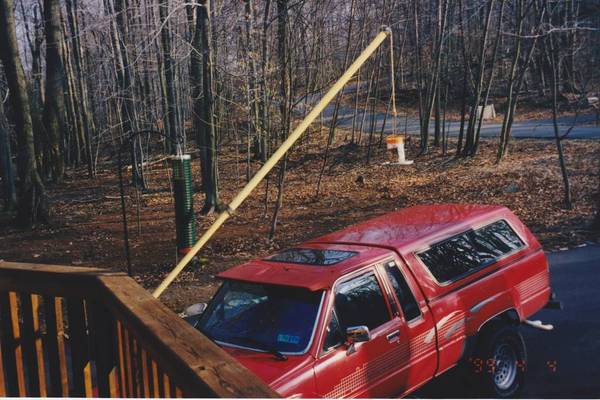 We had a hell of a time together! Then in the summer of 1999 I decided I was due for an upgrade so we parted ways and I bought my first brand new Tacoma:
(they did have the opportunity to meet!)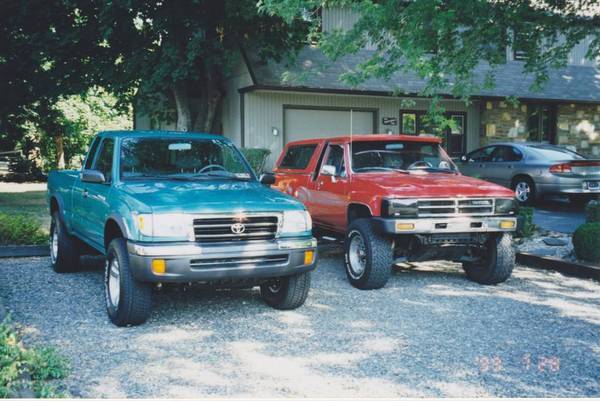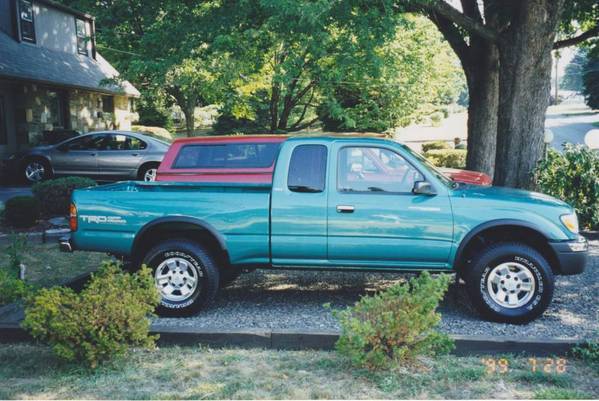 My tribute to my 1st Gen Taco:
99' TRD Off Road Extended Cab 4X4. 3.4 V6 w/ 5spd manual. Surfside Green Mica exterior & Gray Interior. 1st Gen TRD Supercharger, K&N Intake, Sony HU Carpet Bed liner Custom Diamond Plate mud flaps & Bed Rails + all the Lund Crap I could get for it.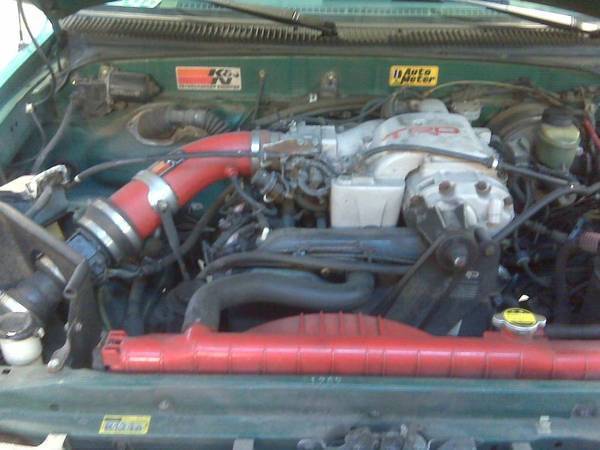 Alas it all ended this past Spring…
At 178K she was recalled for the frame rust issue & Toyota bought her back for $11,970.00!!!
(1.5X the "excellent" Kelly Blue Book Value)
I was happy with the deal of course, but it was also very sad. I did EVERYTHING with that truck. We drove coast to coast in the spring of 2000. We camped out in YellowStone National Park. We Cruised through the Bad Lands in North Dakota. I could go on….
I took as much of the aftermarket items I could off before she went to be put down. This is the last picture I have from where she sat in Team Toyota's Shop waiting to be hauled away...
There are a few parts from her in my new truck…
As luck would have it, the day I got the check from Toyota for the buyback I found this: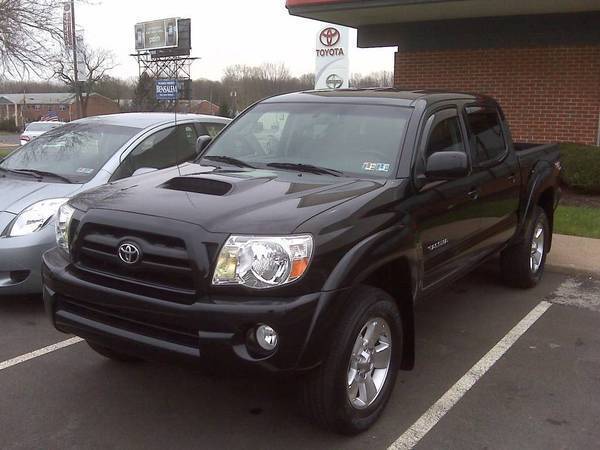 Here's my ride:
07' double Cab TRD Sport 4x4.
4.0 V6 6spd Manual
36K on the ODO and bone stock, save for the Wade vent shades the day I got it.
Here is a more recent pic of what she looks like today: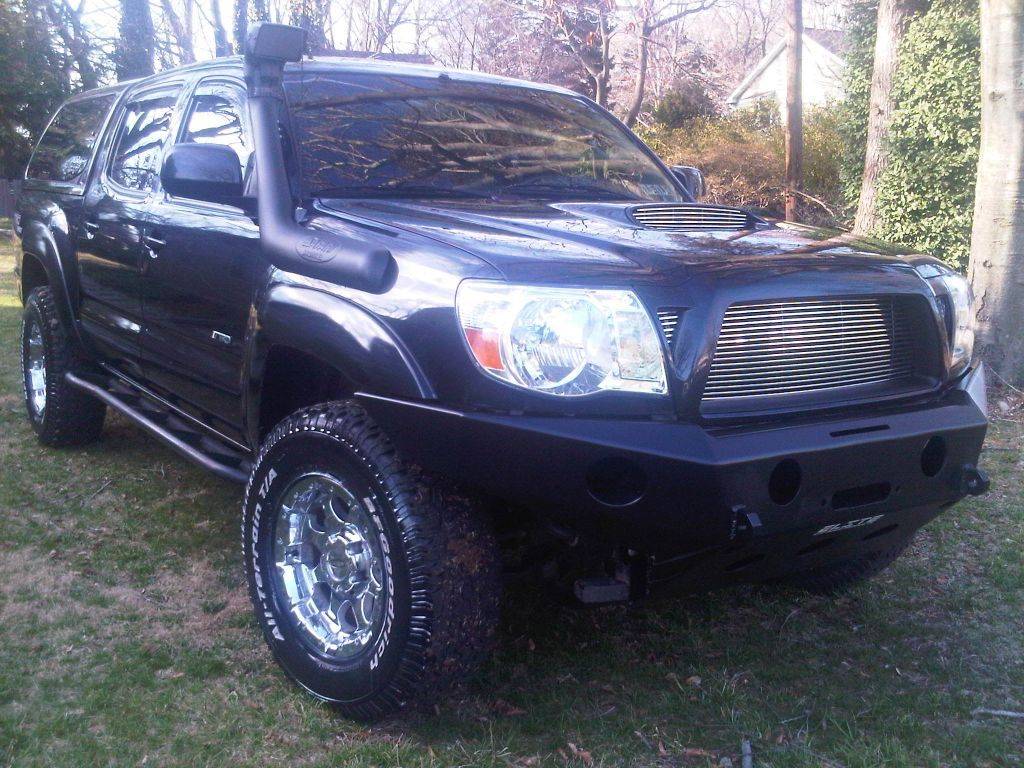 And the back: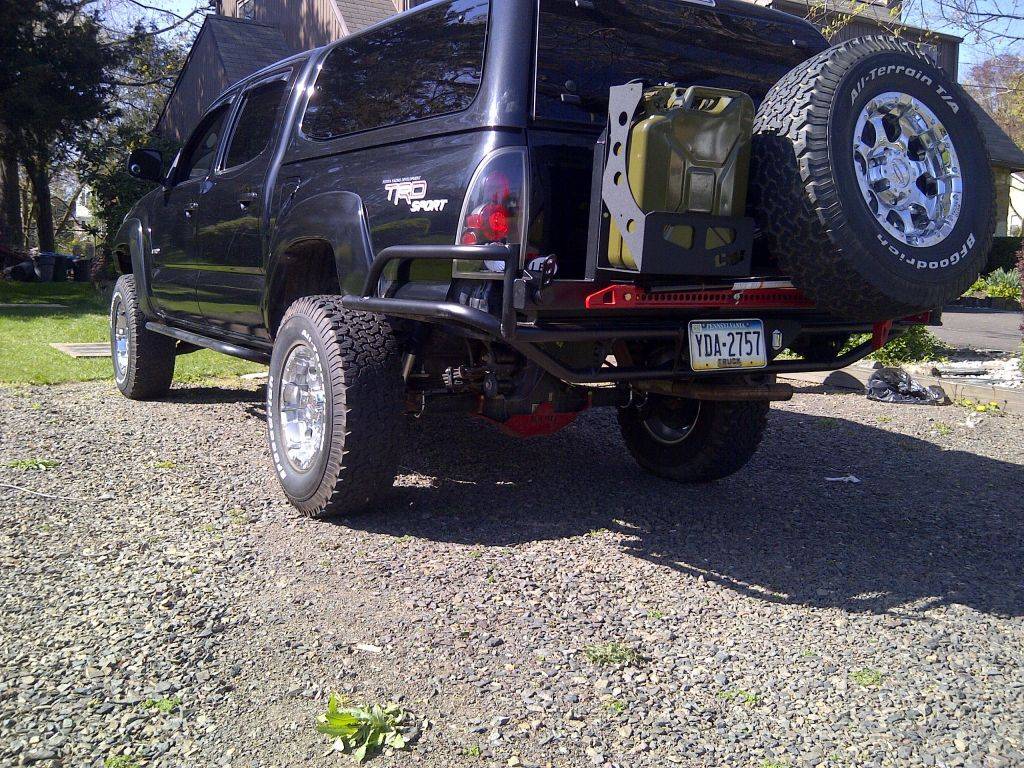 One of the first things I looked for was an aftermarket leather interior kit. I used to work for CST and wanted to finally do an install for
me
.
The Complete interior DIY can be found here:
http://www.tacomaworld.com/forum/tec...-interior.html
Here is a shot in "progress"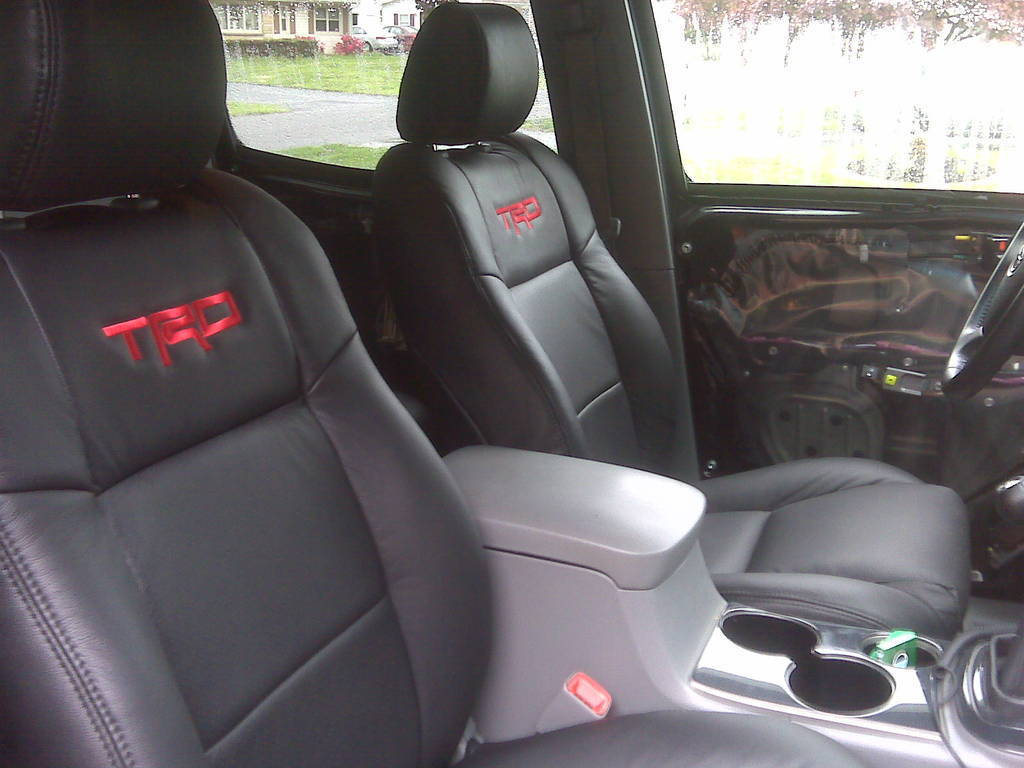 More to come... I've got 1000 pics to sort through....