I bought the truck, used, in Nov 2009. Within a week I went to visit Josh (Yosh2000) and had him do a LED dash cluster mod.
I love this truck and will probably keep it until it can't drive another rotation.
Exterior Mods:
- Custom made recessed mesh grill, made by me.
- Mounted HID Hella 500 behind the grill
- PA speaker behind grill
- Lowered horns to lower valence
- Trailer hitch, sporting my team
- Rear view camera mounted flush into bumper
- Aftermarket taillights
- Retro HID Projector headlights
- Mounted CB antenna
- Blacked TRD rims
- Hercules 285/75/16 rubbers
- Billsteins 5100 in front @ 2.5
- Billsteins 5100 in rear
-
Toytec
2" AAL
- Black emblems on exterior
- MadeInMaine custom bed side sticker
- 13" Shorty antenna
- OEM roof rack
- RedTuning Hood Struts
- TRD CAI
- Custom bike racks
Interior Mods:
- Pioneer Avic x910bt CD/DVD/iPod/Navi/Bluetooth
- Boss Bass1500 subwoofer
- LED dash gauge cluster
- iPod in center console
- UltraGauge
- CB w/ PA system
- TRD seat covers
- floor mats
- Maglite holder mod
- 20% tint all around
Not a lot of stuff done, not tons of money. But other than the dash cluster, I did all the work myself.
Here are some pictures:
Cheers
Current....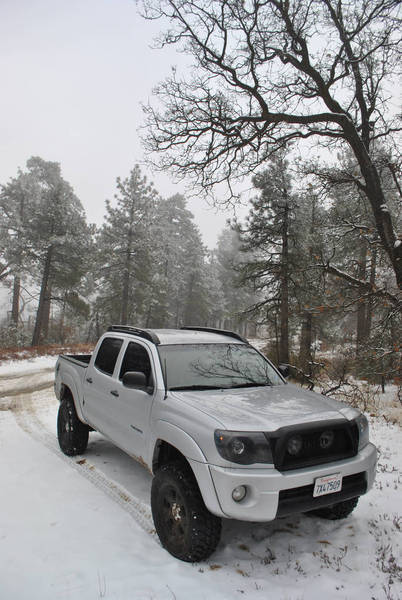 1 of the first pictures I took of her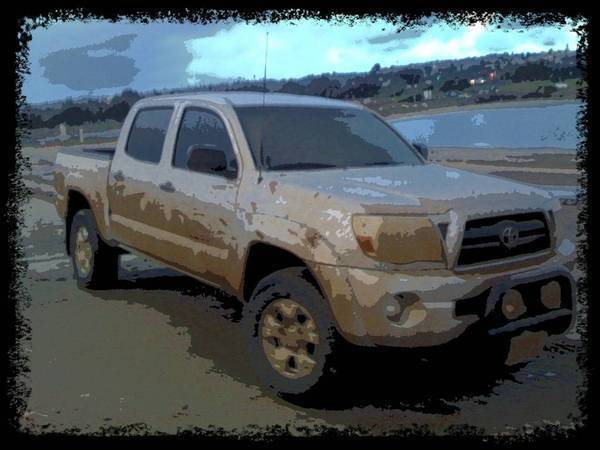 pre lift, pre new shoes
RedTuning Hood strust and TRD CAI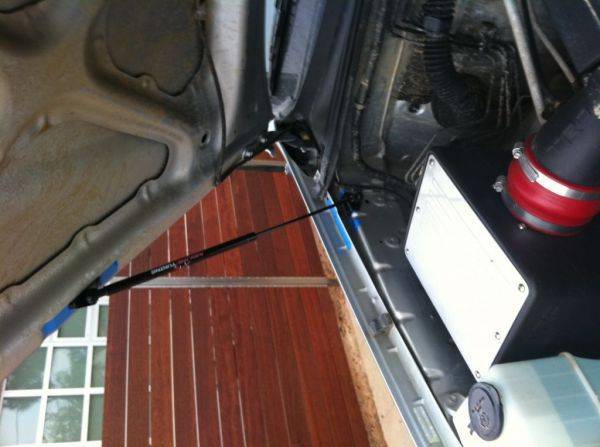 new shoes!!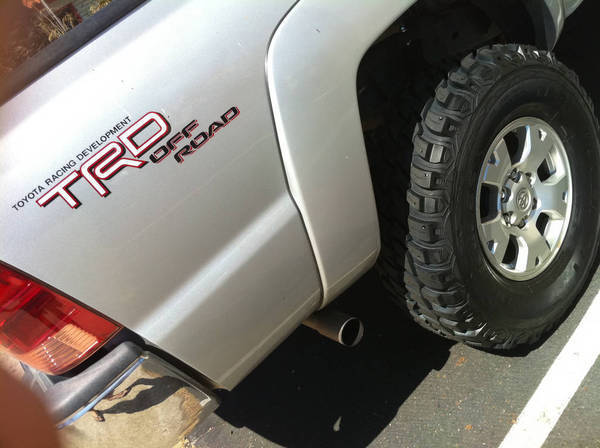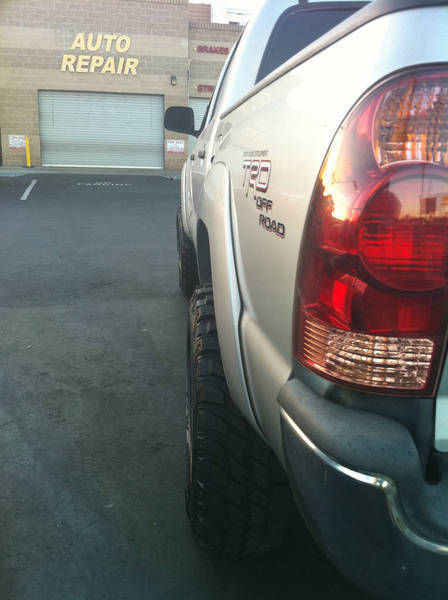 Navy SEAL sticker, TW sticker, and Emergency Medicine
with the CB Antenna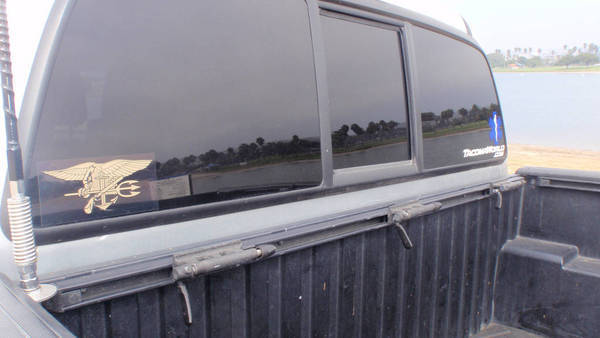 new grill and old bull guard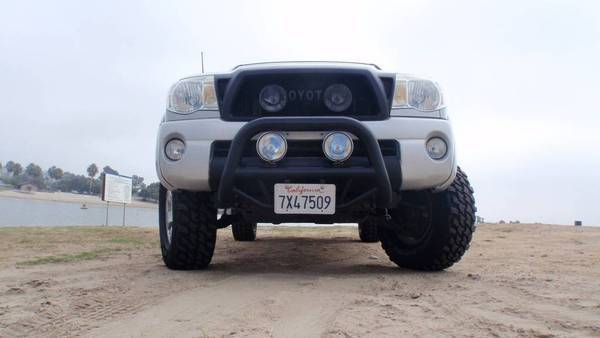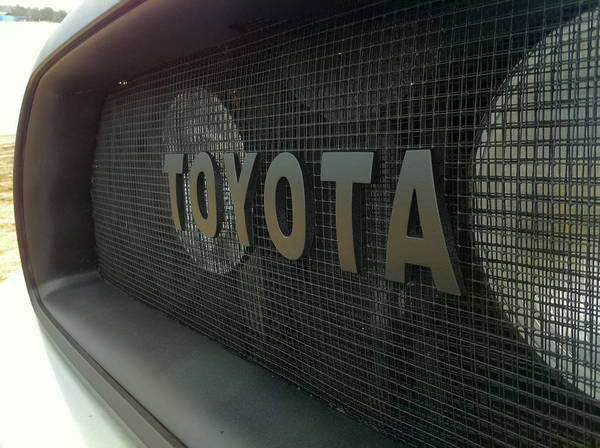 New emblems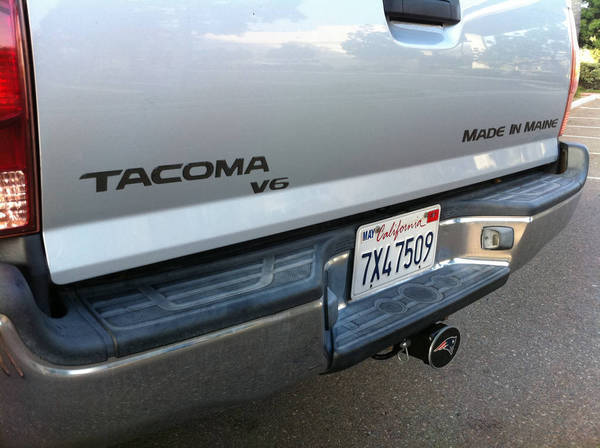 Plasti dipped rims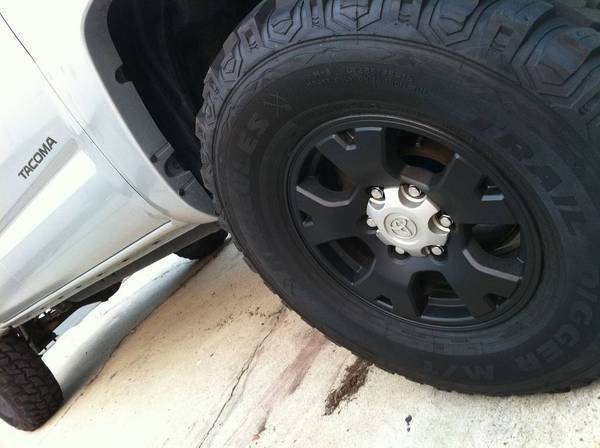 best bed side decal EVER, custom made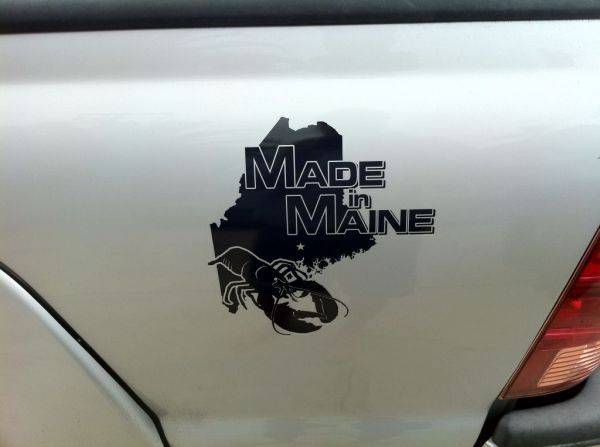 HID retro projectors are done finally!!!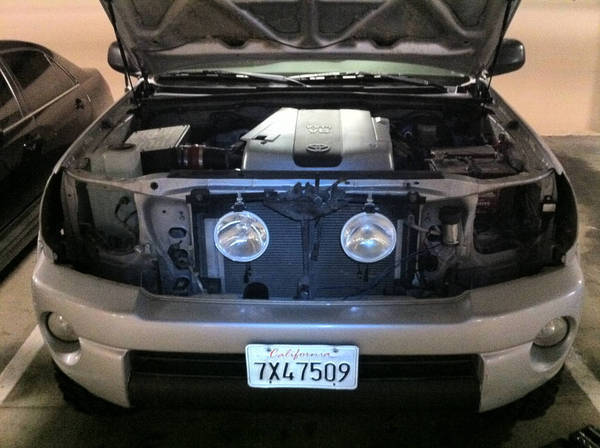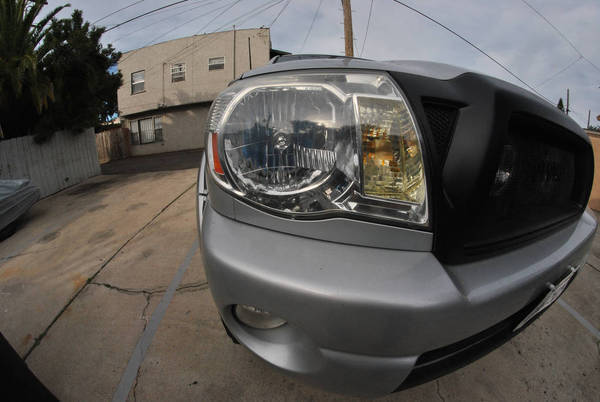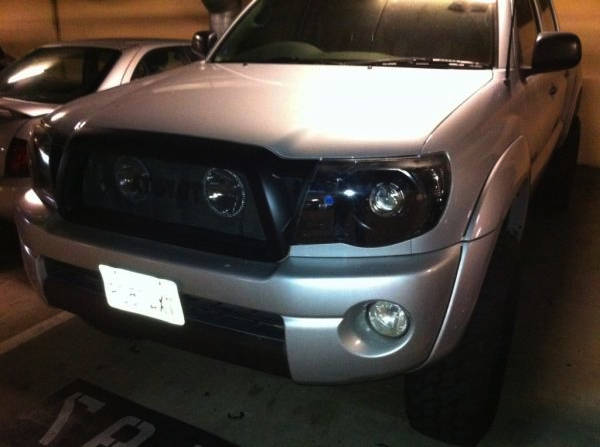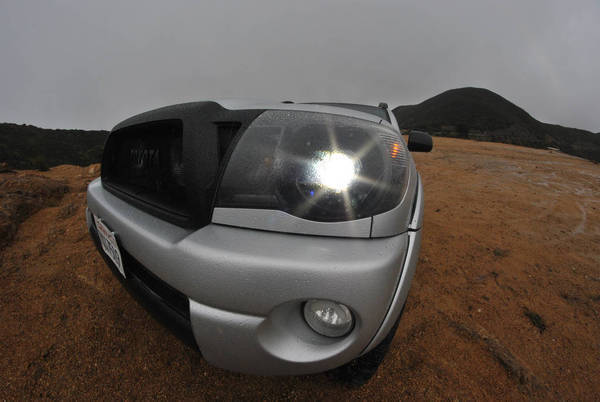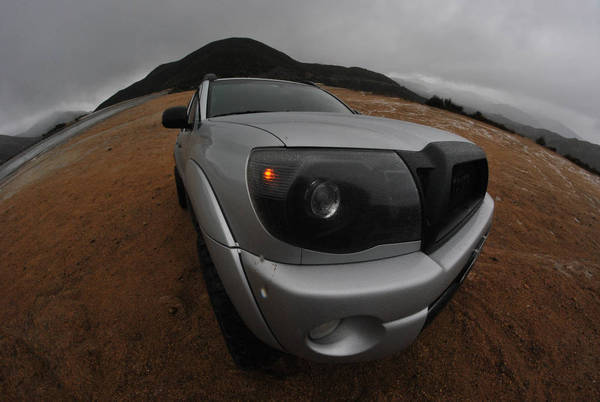 Pioneer x910bt and CB
Rear view camera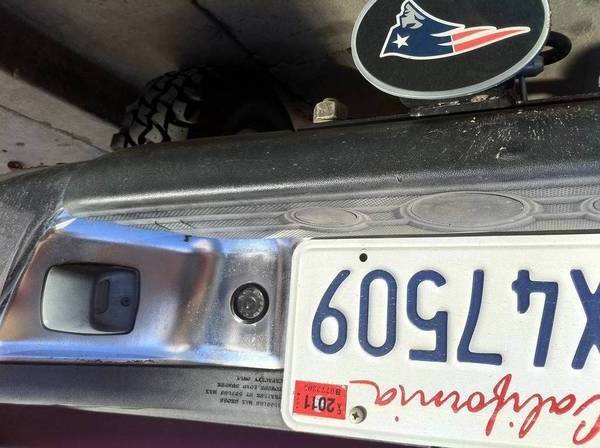 LED Dash gauge cluster
TRD seat covers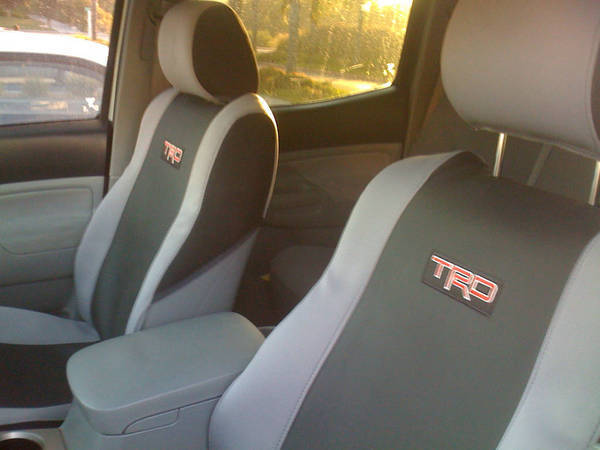 a few randoms....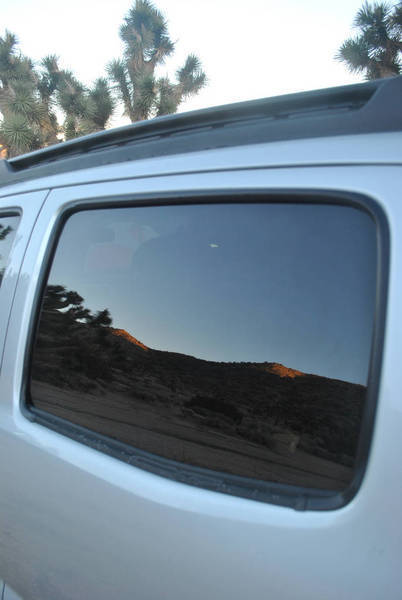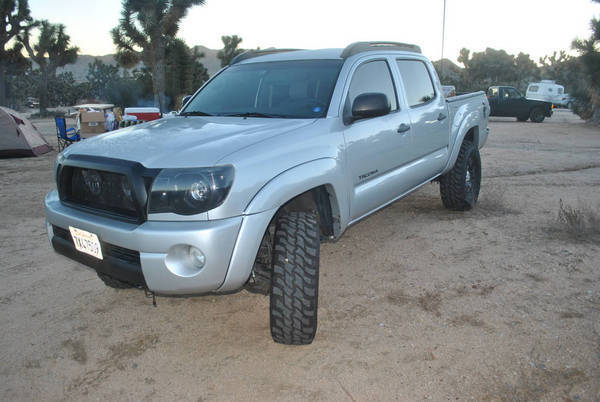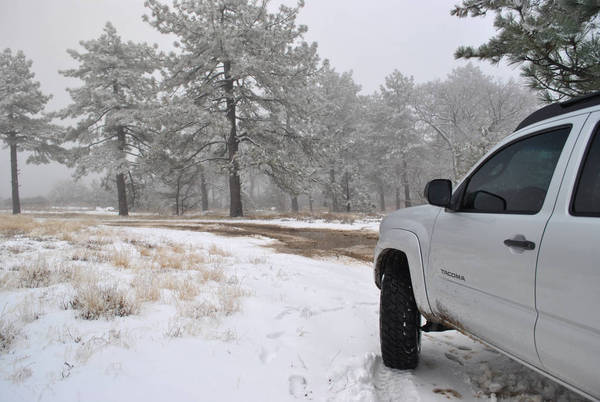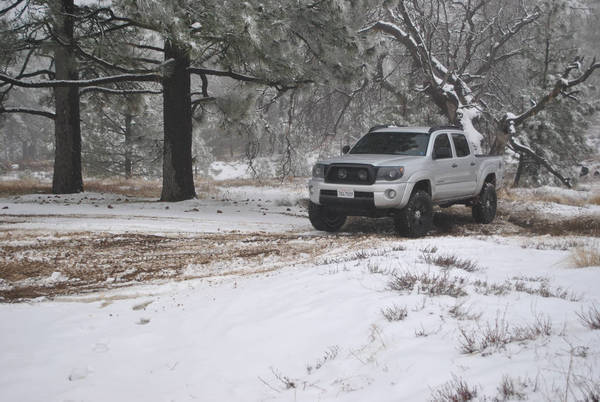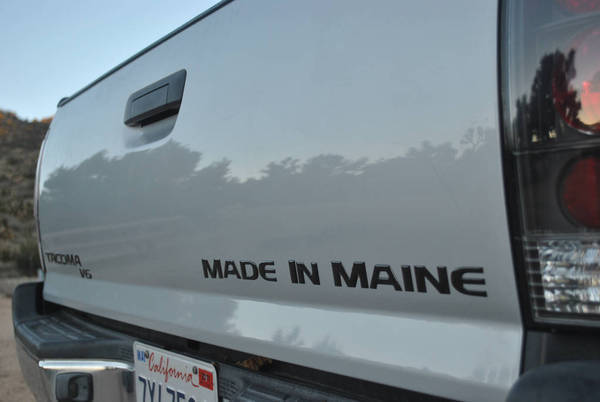 By all means, please let me know what you think.
I do the work myself, and would much rather take the hours and pleasure of doing the work myself than to just buy and pay someone else.
Enjoy
Cheers
checking for damage.... all clear!
nice rubbers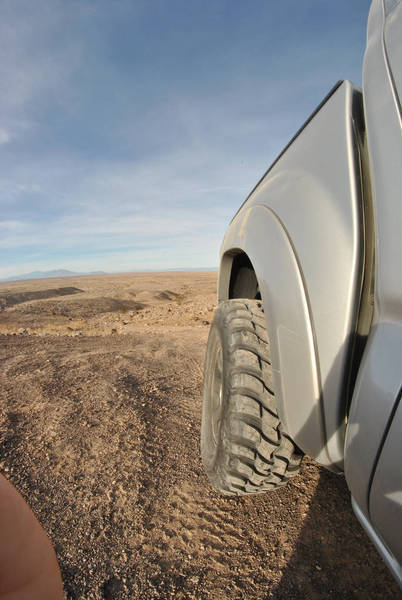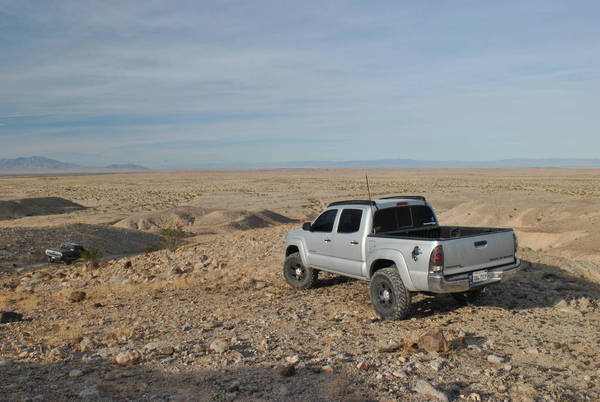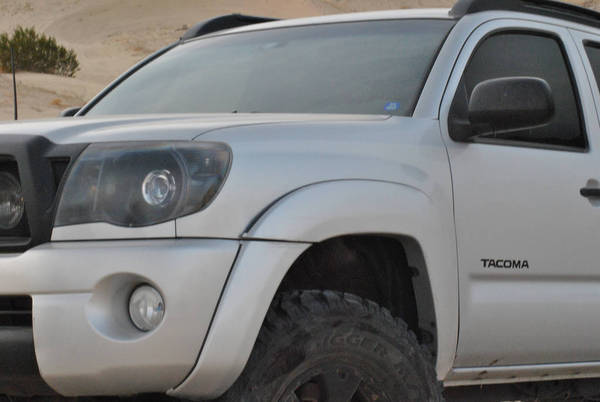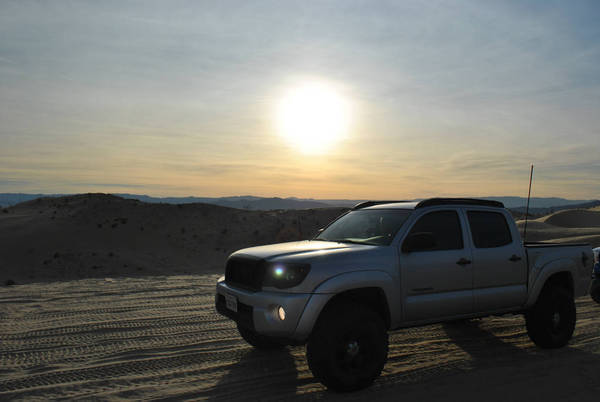 FUN W/ PS

My newly TRIAD powder coated, light/bumper bar by KR Fab!
LOVE IT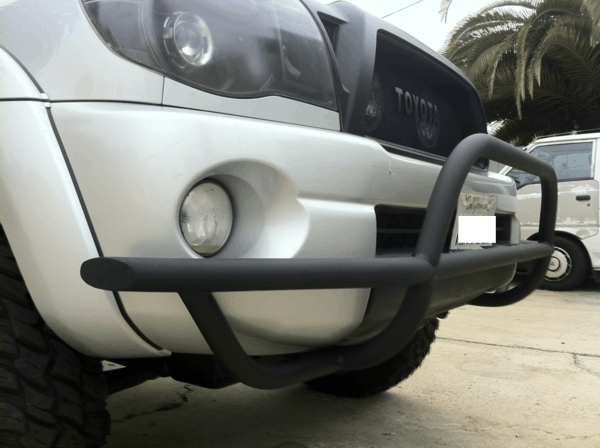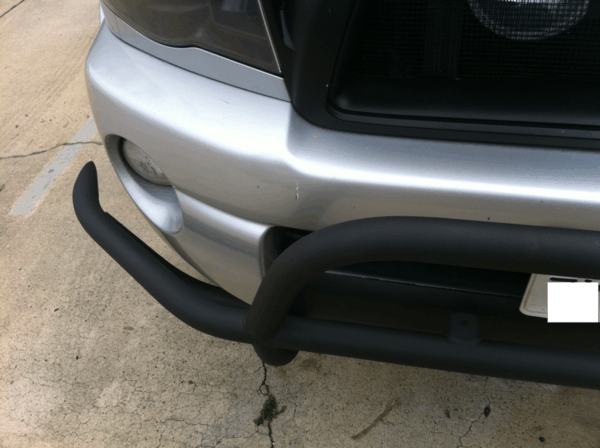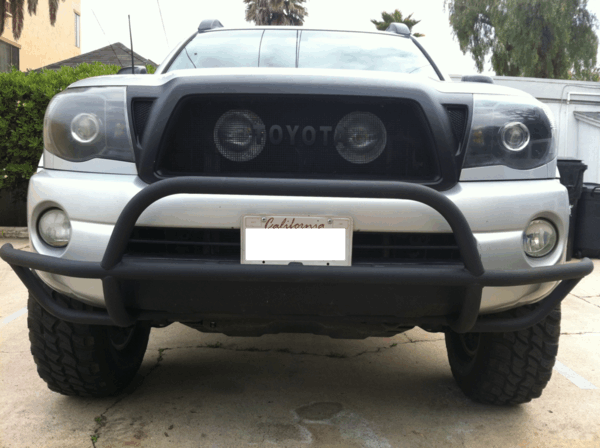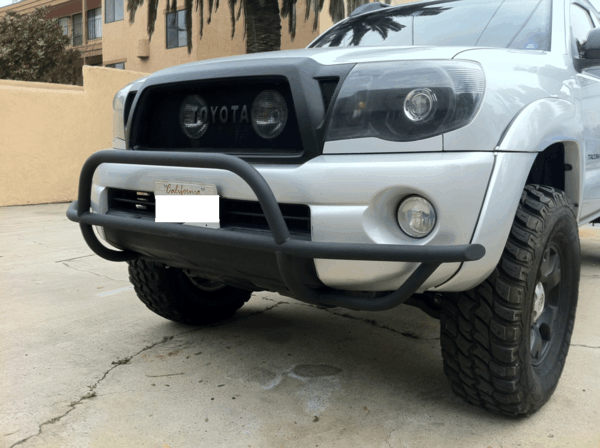 Cheers