Not the most elaborate build this far, but here it is...
Enjoy!
First my 99 TRD...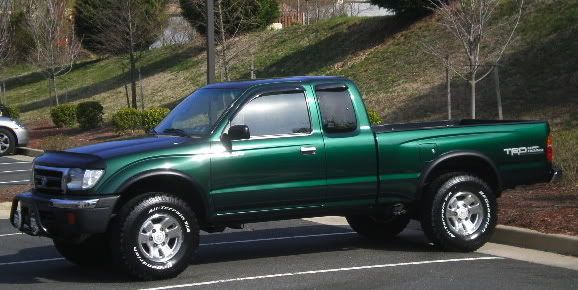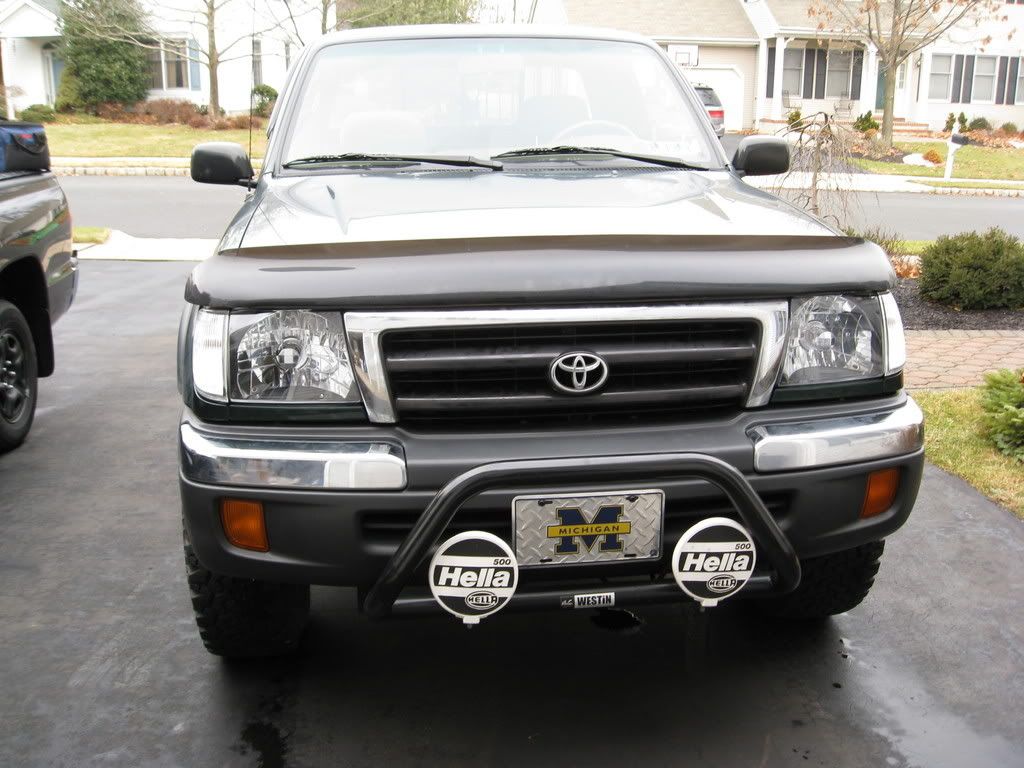 Pick up day July '08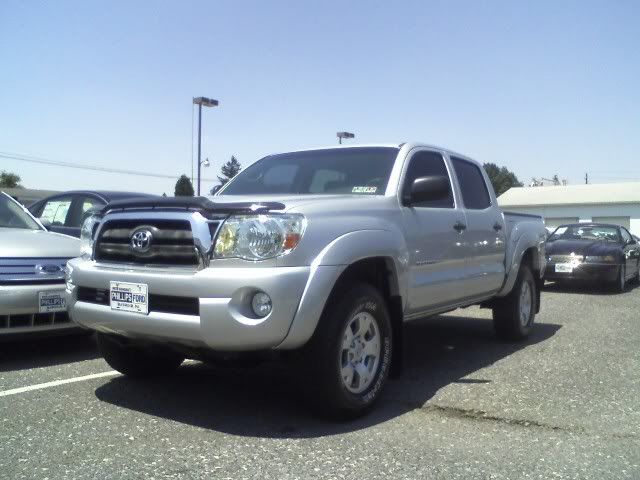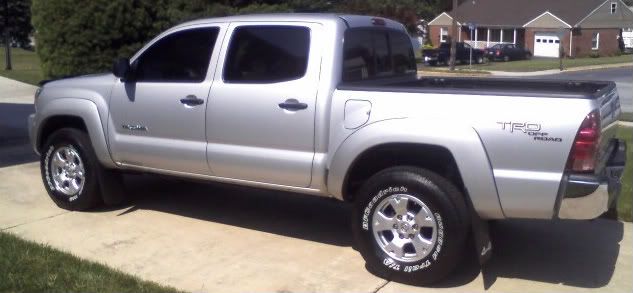 Debadged: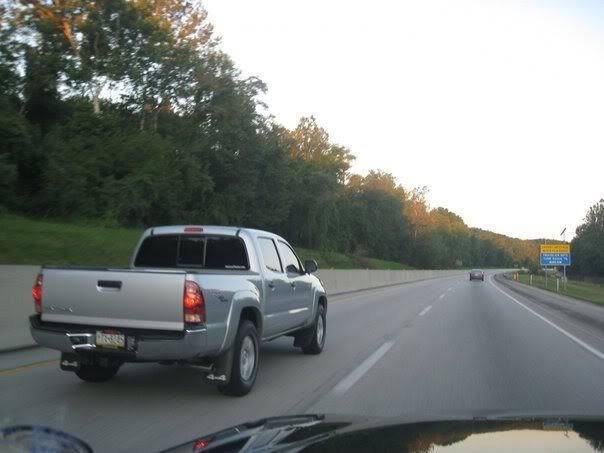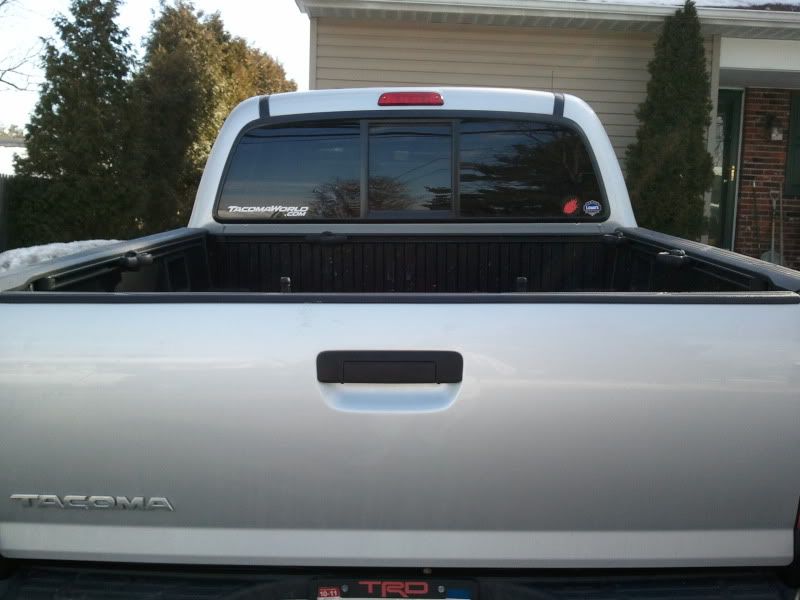 Removed stock grille and
bug guard
.
Replaced with Grillecraft, Hella 500s, 06 TRD sport grille surround from ilovetacos
TSB for rear add a leafs
Demudflapped:
Foglight Mod: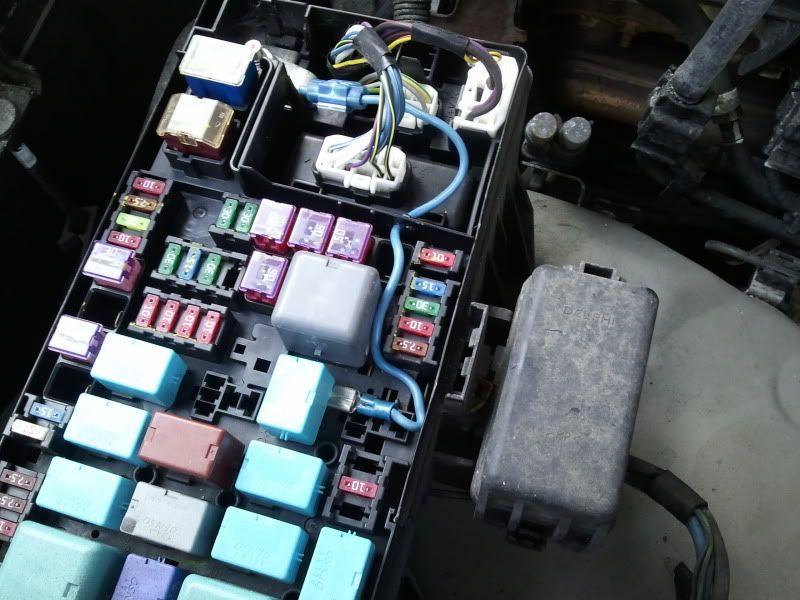 BFG All Terrain TA KO 265 75 16's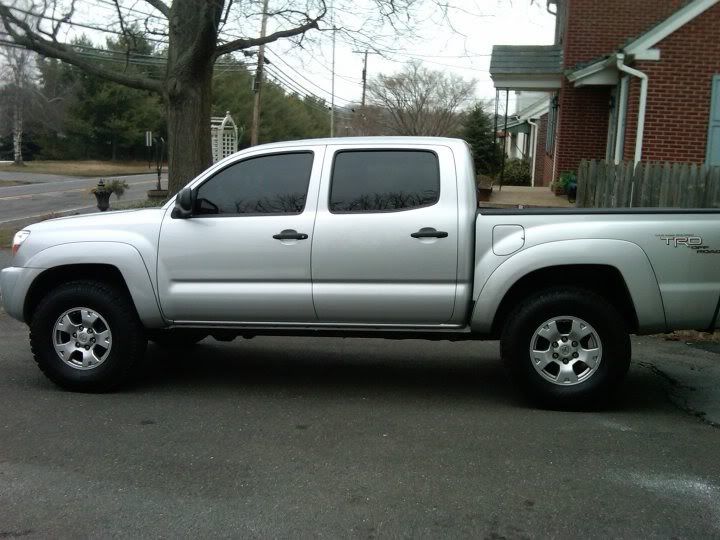 Truck came with the cheap blue tint on the front windows so I got them tinted to match the backs and a strip across the windshield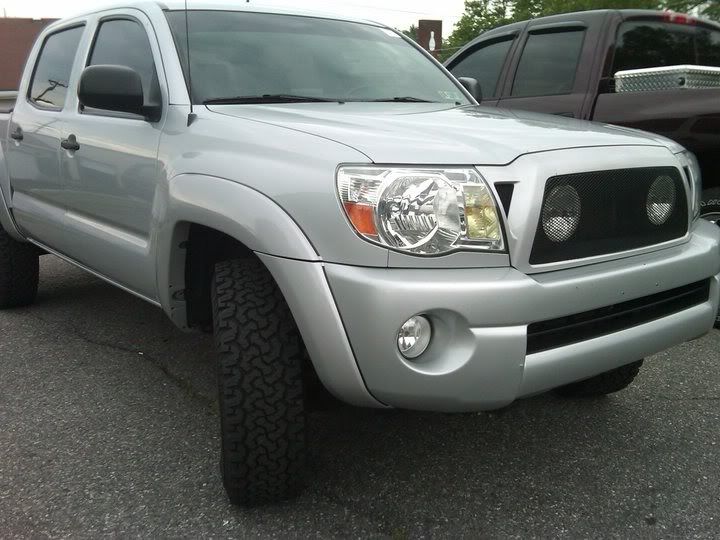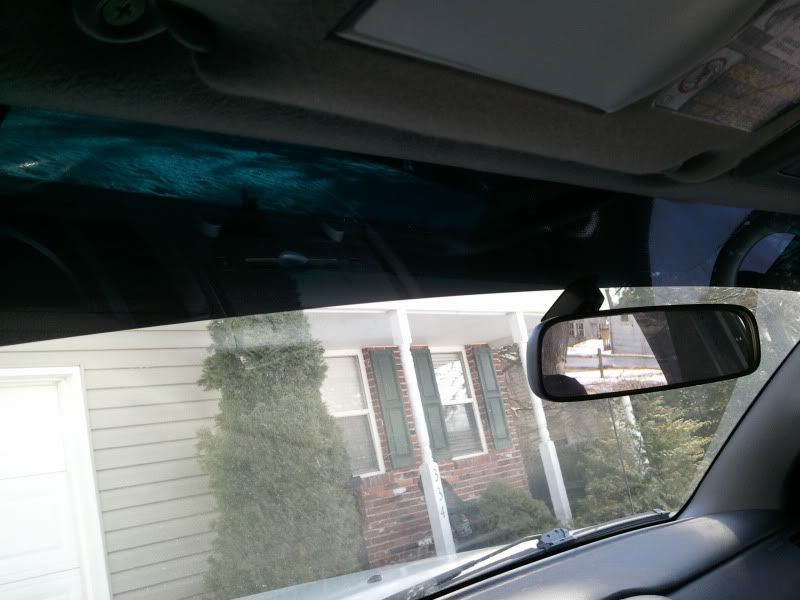 Flowmaster Super 40:
UPDATE:
Maglite Mod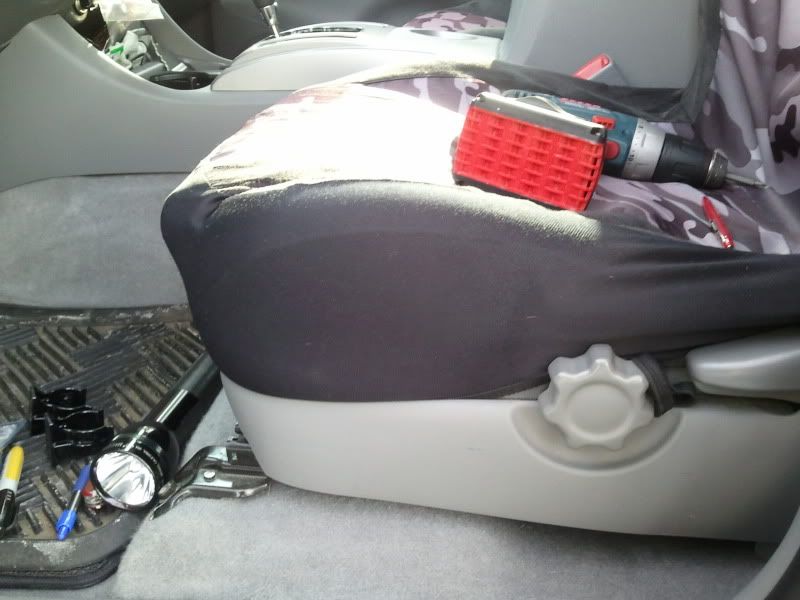 I mounted the first mount back too far that I couldn't get the right screw in the rear mount so had to run to Lowe's for a 6" screwdriver extention for the drill
UPDATE:
Installed the AntennaX 13in antenna
UPDATE:
Painted lower valance
Before: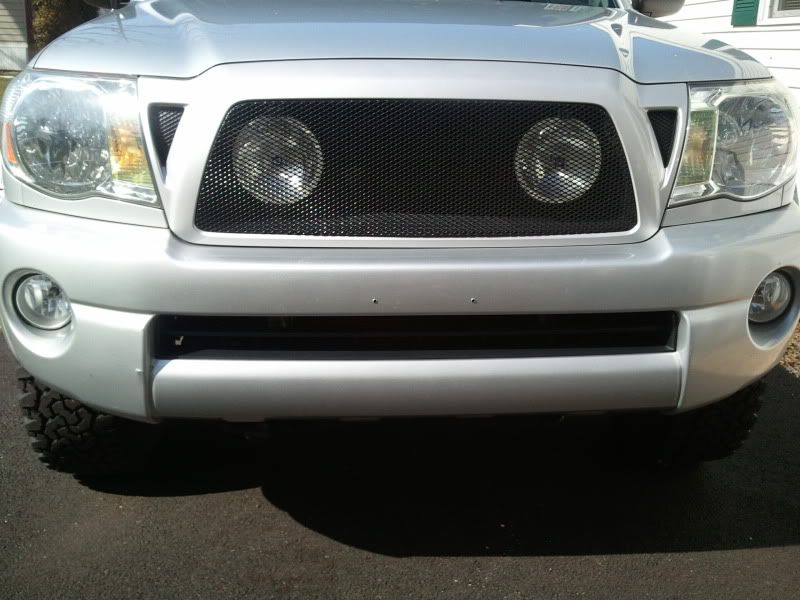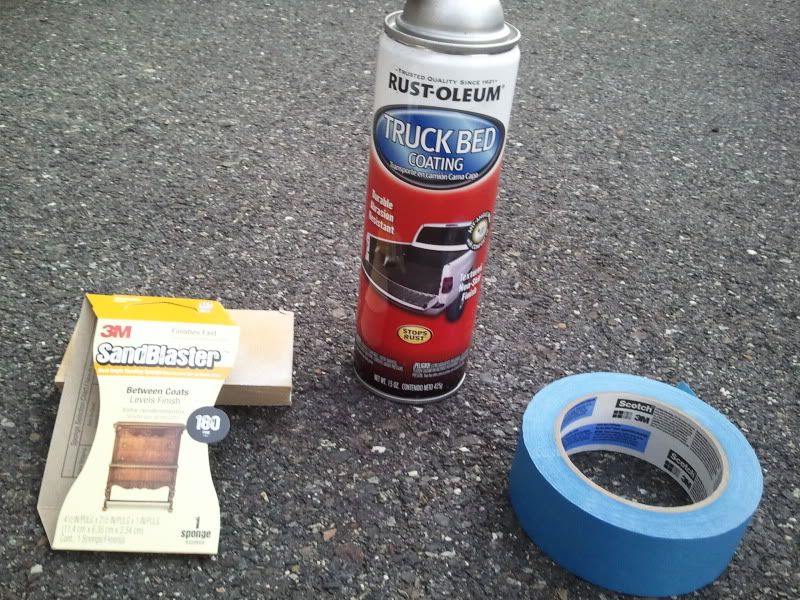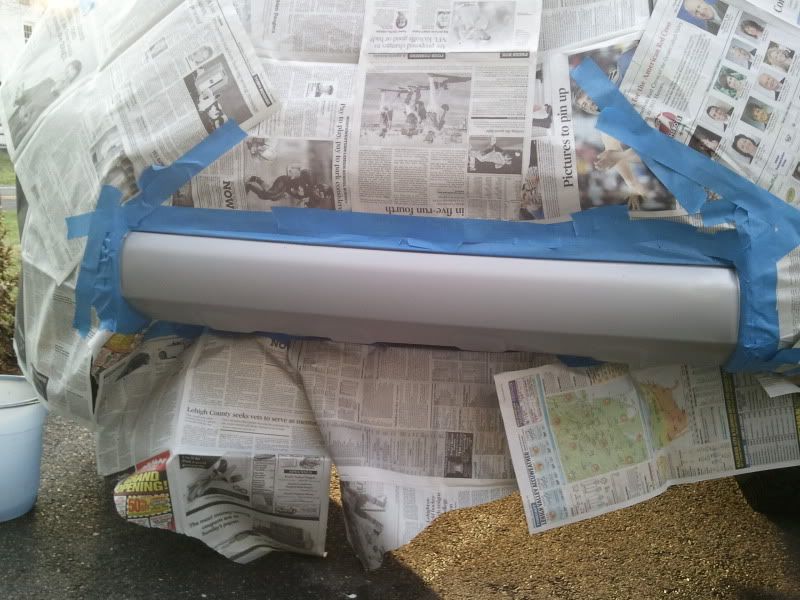 After: (still drying)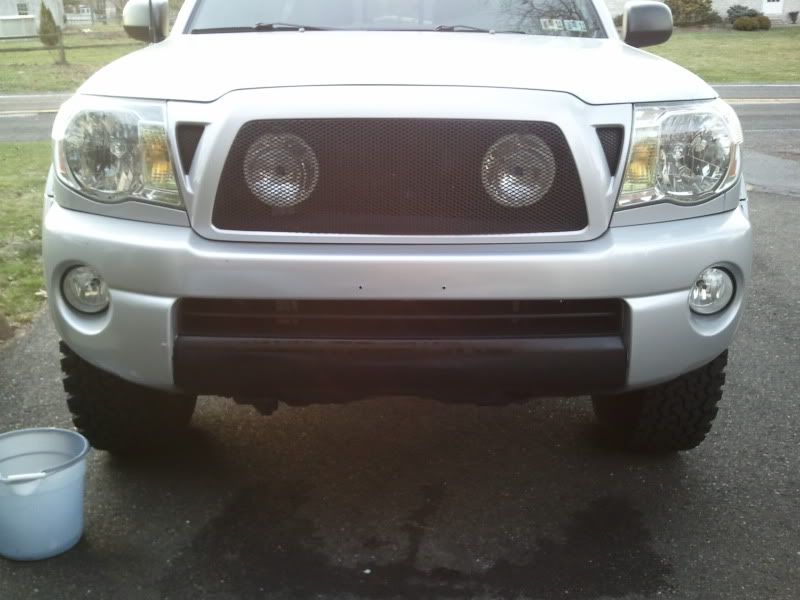 UPDATE:
Fixed temp/direction gauge...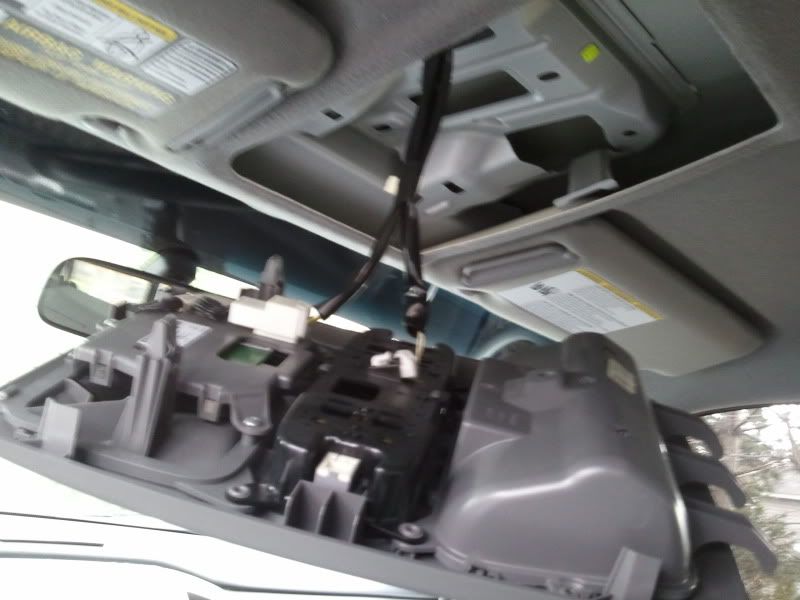 UPDATE:
Vision X 55/65w H4 headlights / Halo Solaris H10 foglights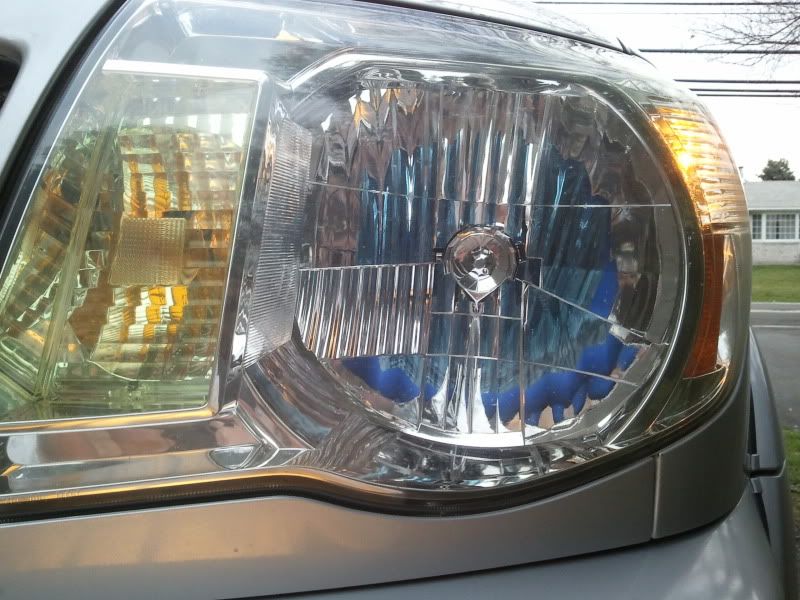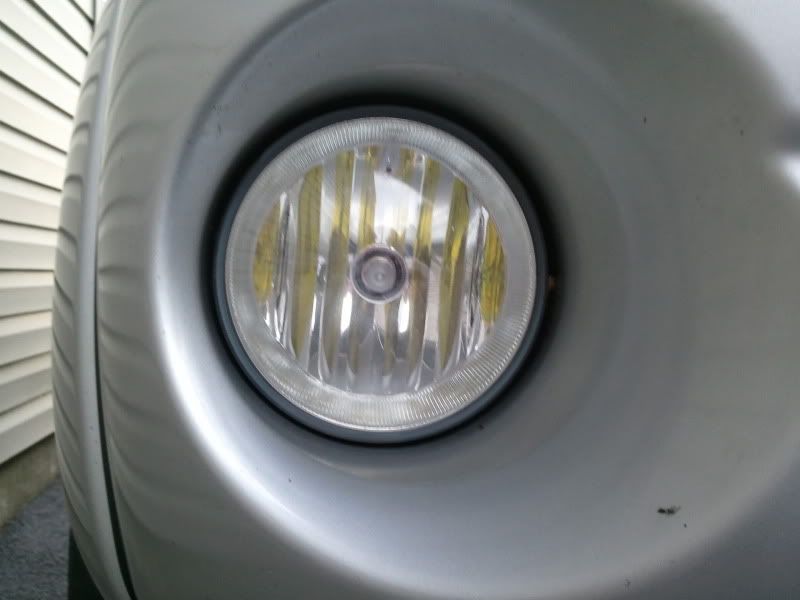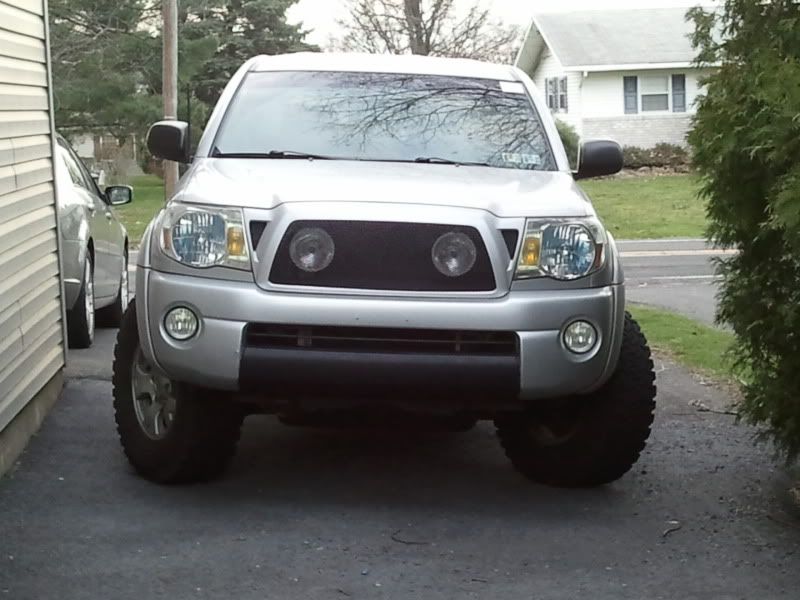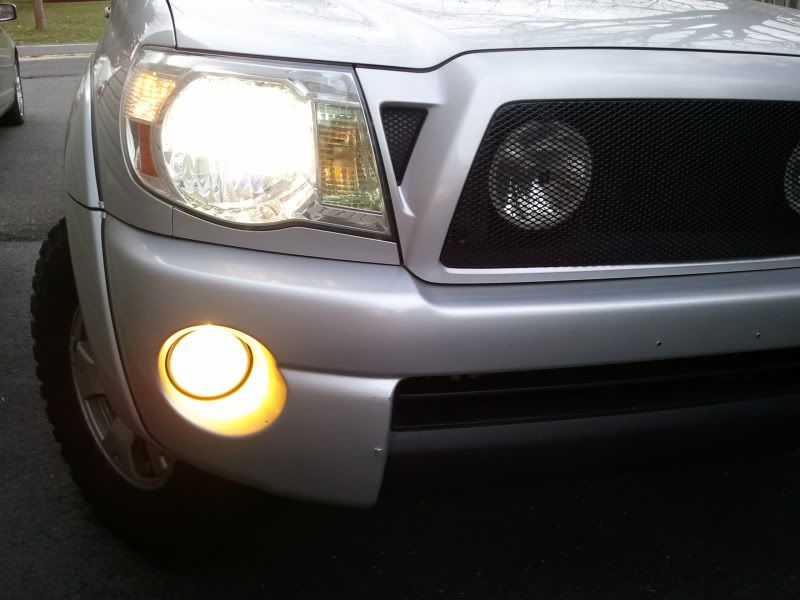 UPDATE:
Installed 2.5" Velocity Offroad leveling kit along with 1.25" Spidertrax wheel spacers...
BEFORE: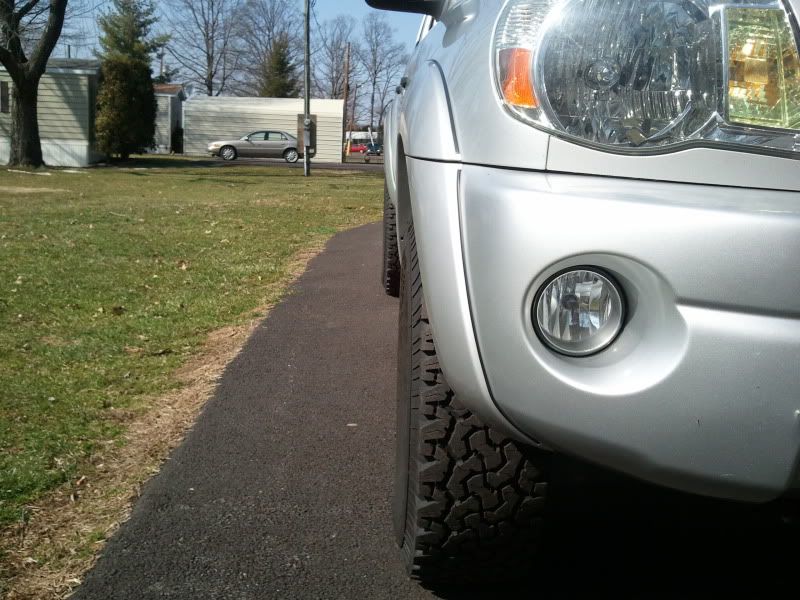 AFTER: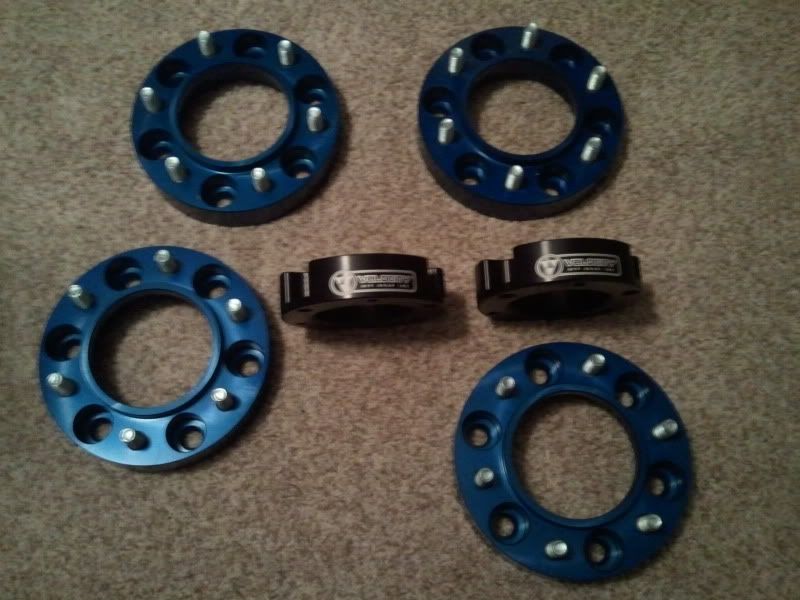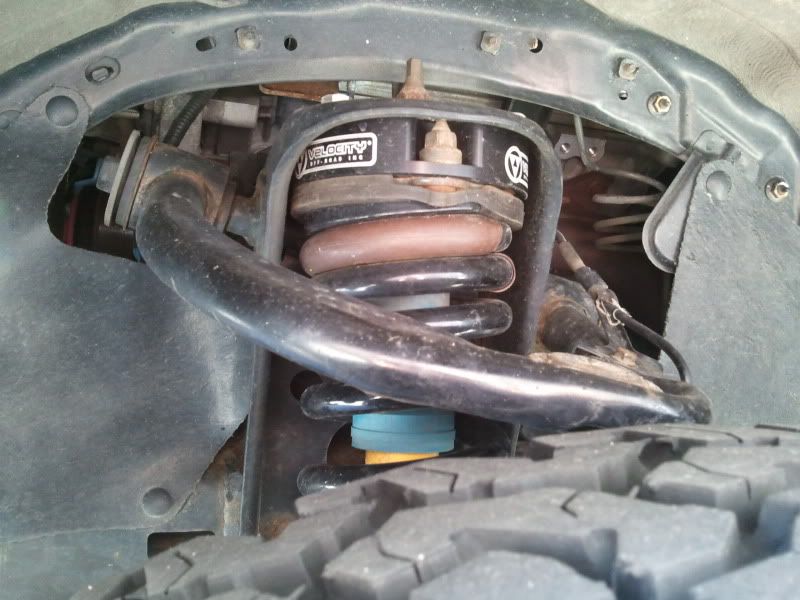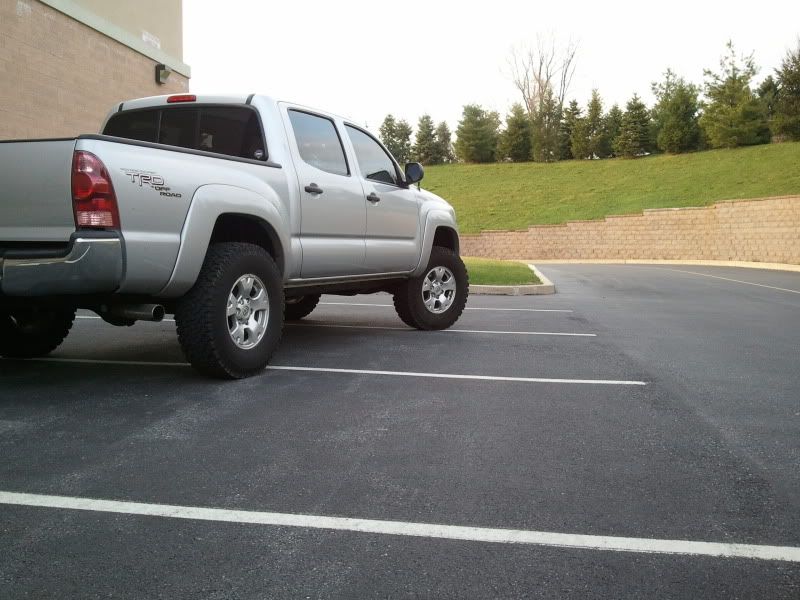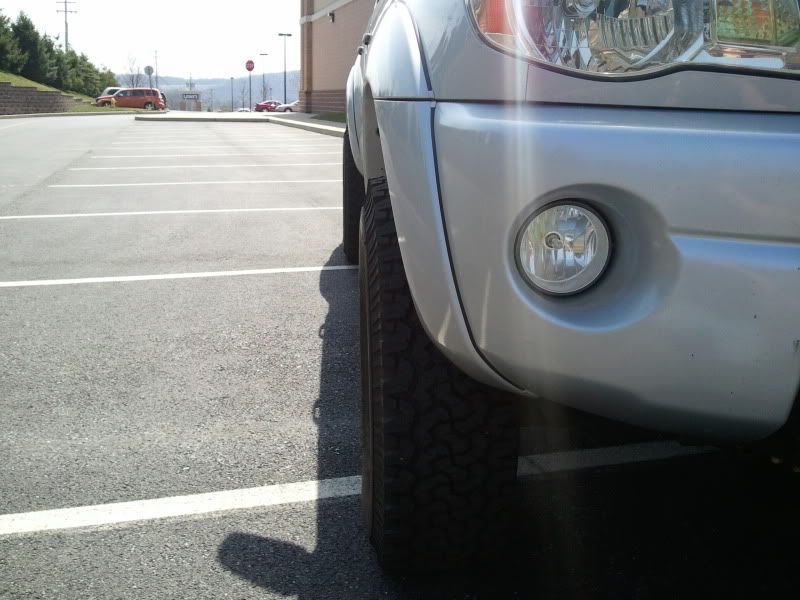 UPDATE:
Rocky Mounts Clutch SD bike mount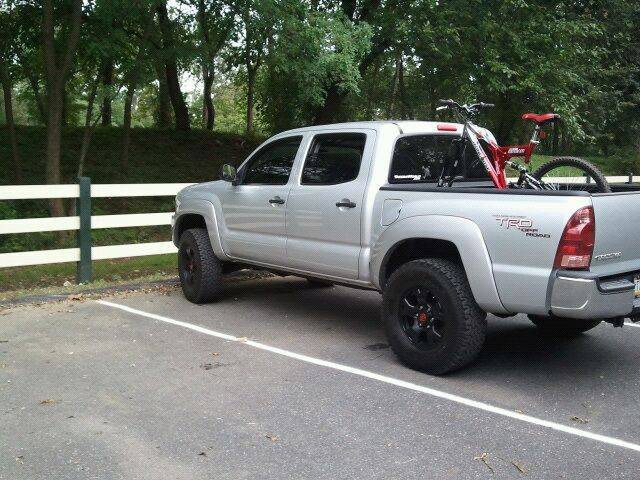 UPDATE:
Locked up $7.00 at Lowe's. 4 ft combo lock cable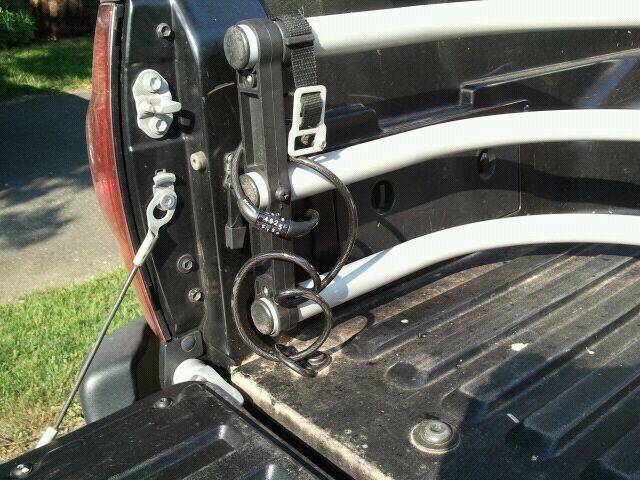 UPDATE:
Last night I installed my Stage I interior LED kit...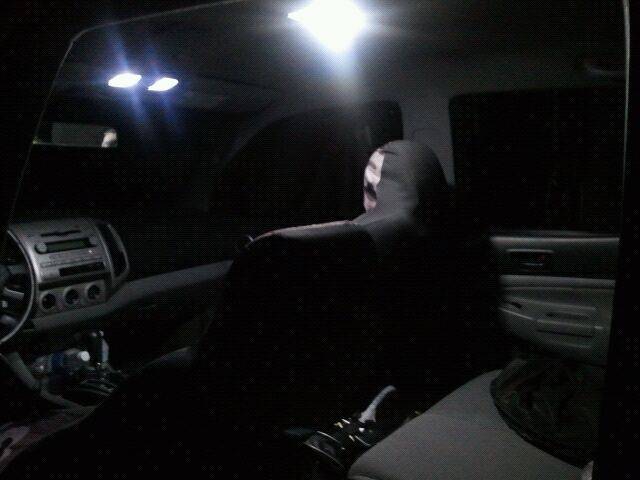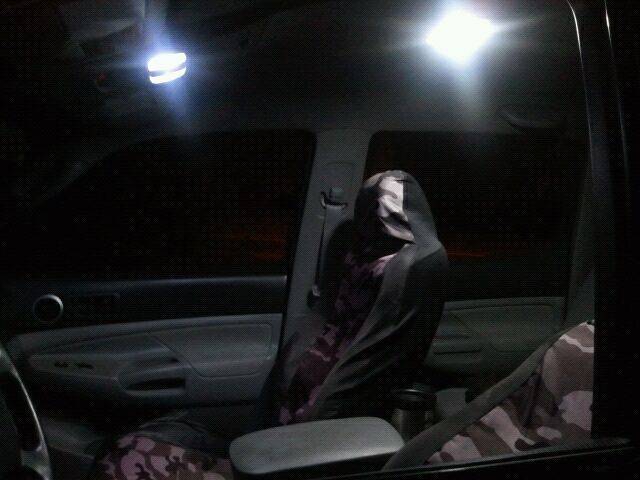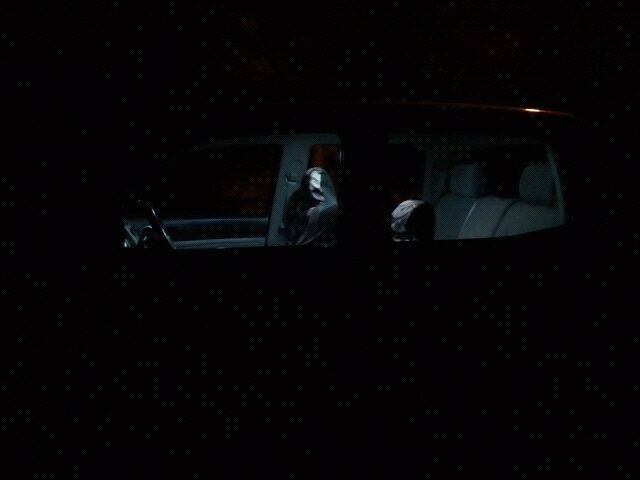 UPDATE:
Today we painted the rims and plasti-dipped the toyota symbol on the center cap...
From Pep Boys:
Krylon Satin Black... 4 cans
Duplicolor Adhesion Promoter 2 cans
From
Lowes
:
600 and 400 grit sand paper
+
several packs of index cards, soap, towels, bucket, 1 can of red Plasti-dip, jack, jack stands...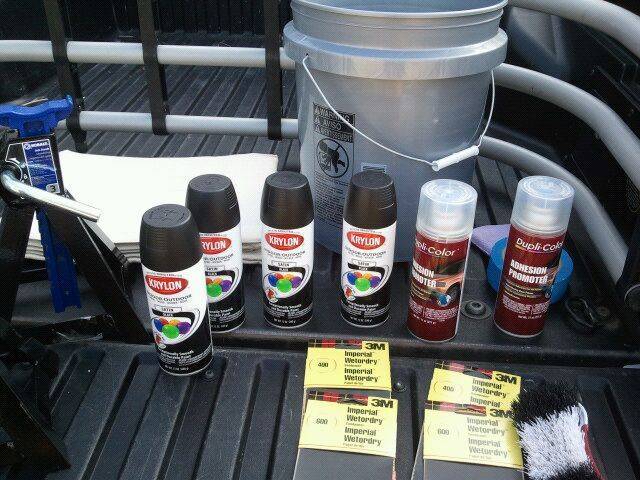 After sanding, cleaning, index carding, and adding adhesion promoter...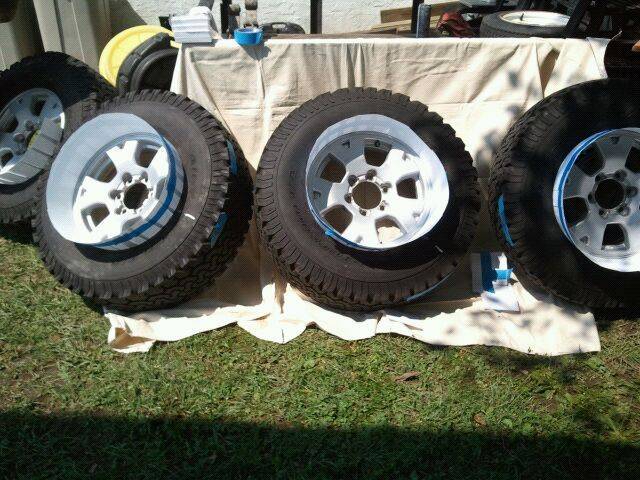 grinded plastic weld on toyota emblem and plasti dipped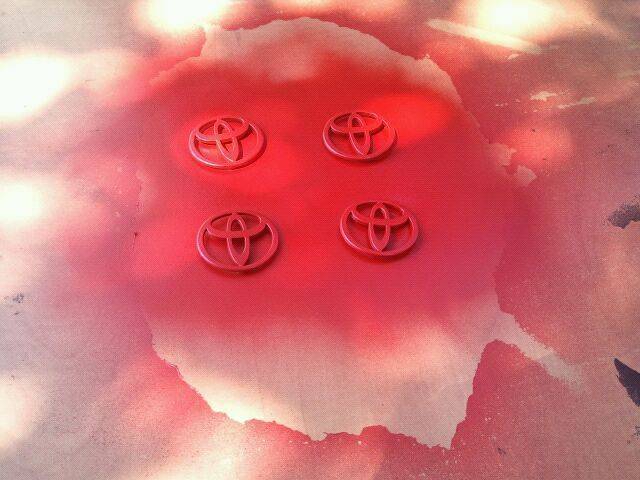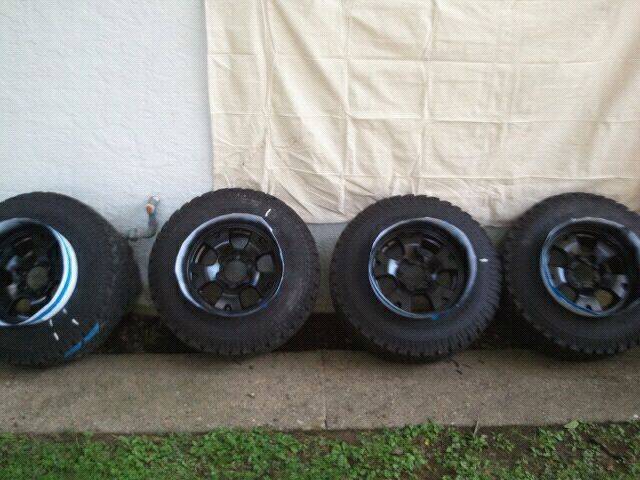 Done!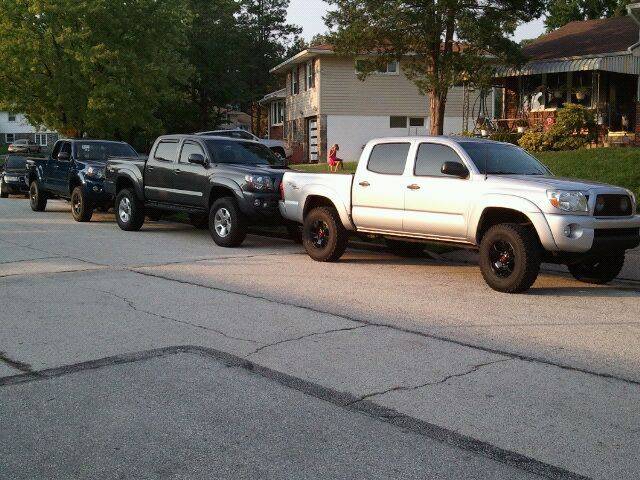 UPDATE:
Installed
Toytec
rear AALs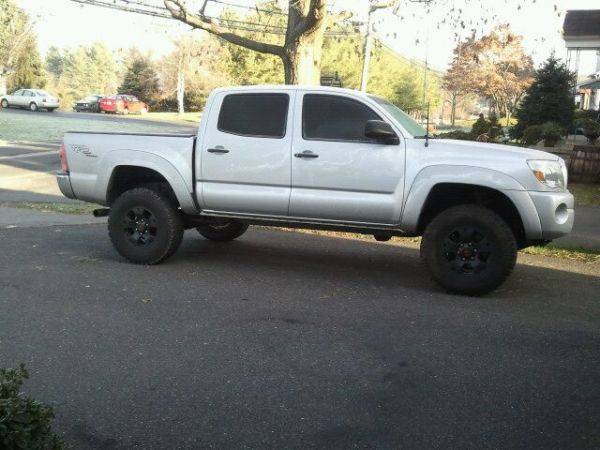 UPDATE:
Just threw on my Xmas gift from Wifey... Extang Trifecta Signature Series...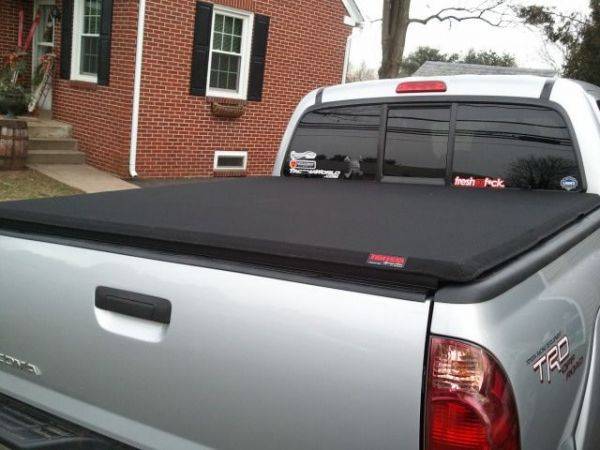 UPDATE:
Before Reese Tow Hook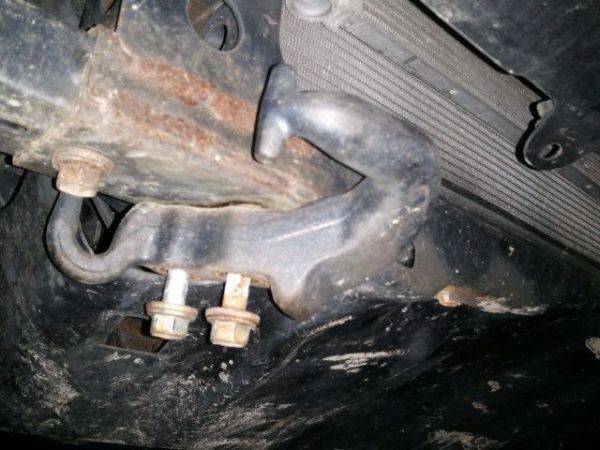 After: