Well after looking at every one build threads... I finally decided to make my own...lol
05 Toyota Tacoma 4x4, 4.0L, AT, DC, short bed...
1st got it in June 09... only had 19,xxx miles on it!!!
next I lifted it.... didnt know what I wanted... but finally I got Billies 5100's, as well as a 2" aal!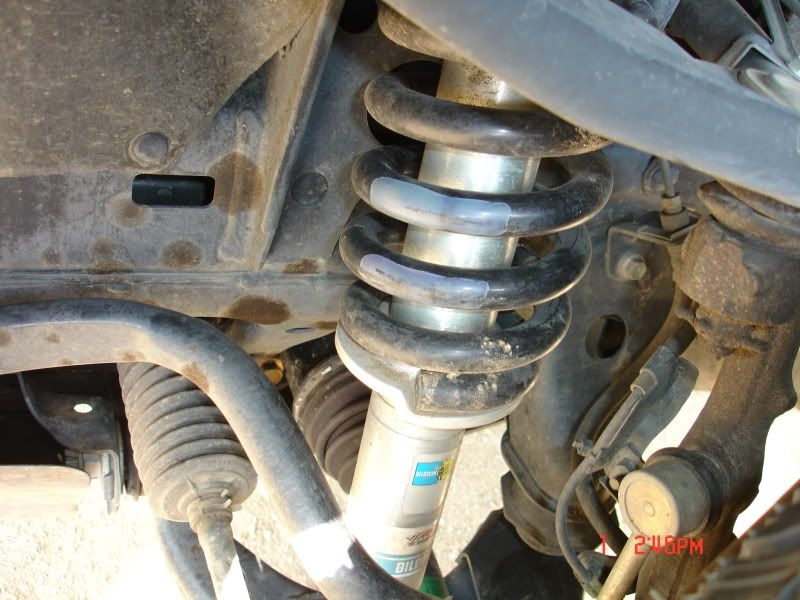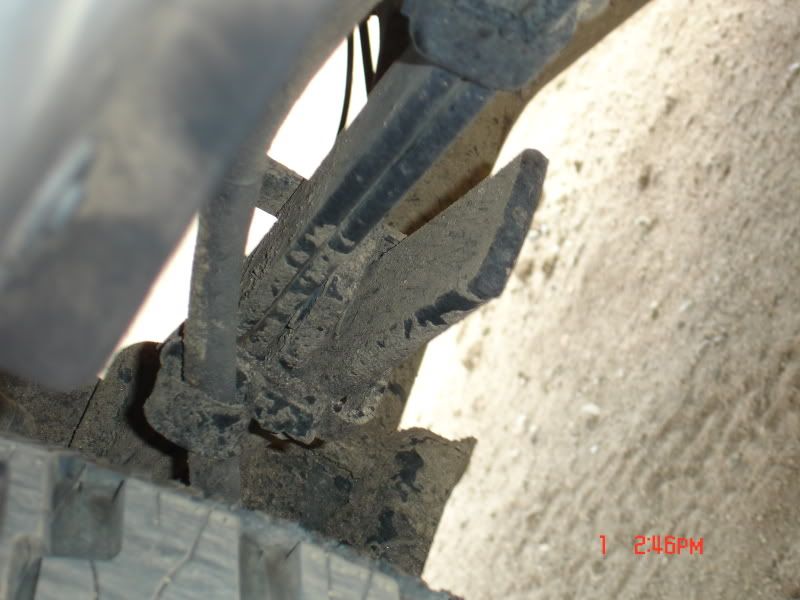 Painted the grill black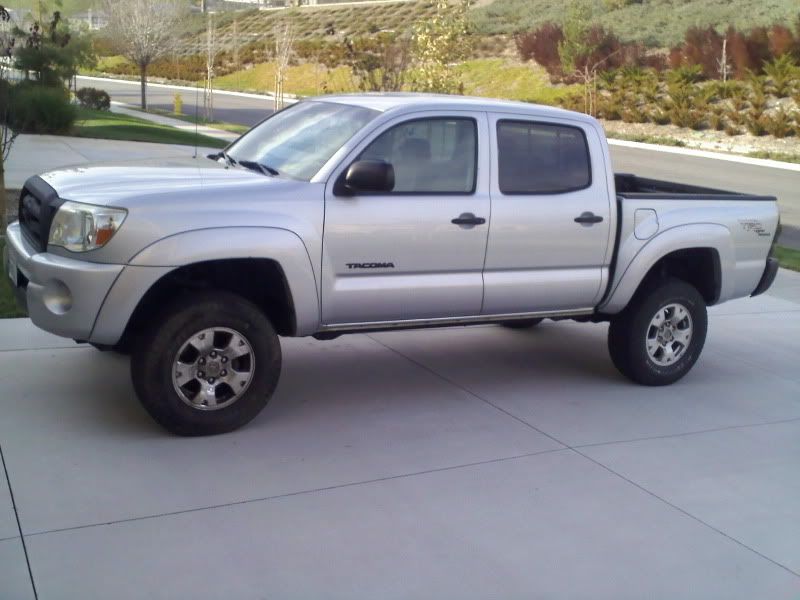 Saved up some money and got some Pro-Comps 285/75/16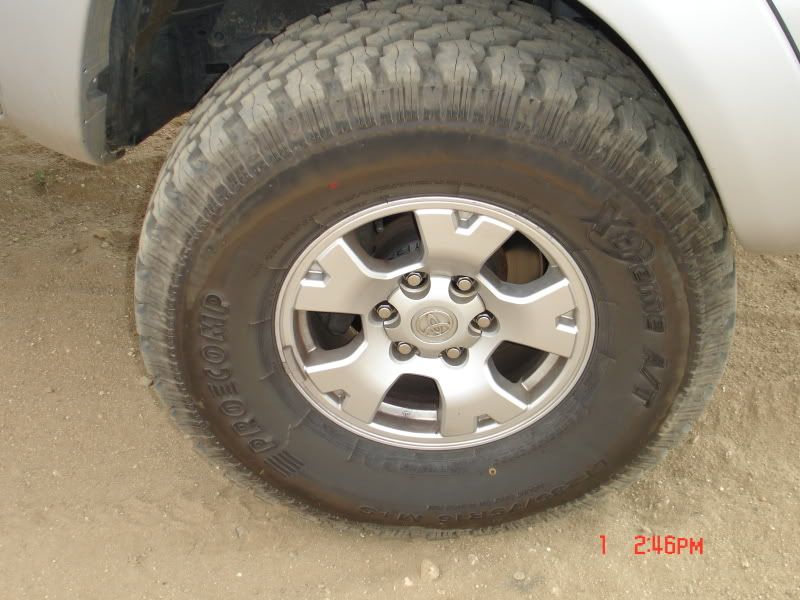 Next I got a cold air intake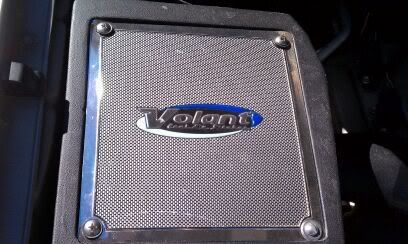 next got some HID's from DDM, I got both headlights and fog lights both 6000K...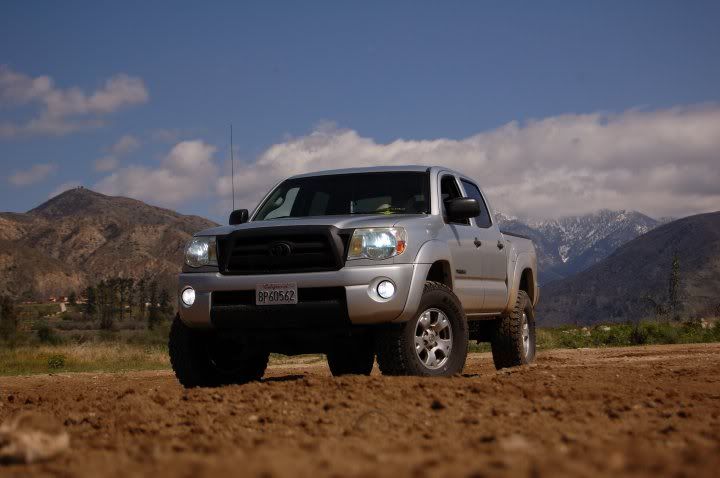 I let it sit like that for a lil while.
about 3 month later got a front skid plate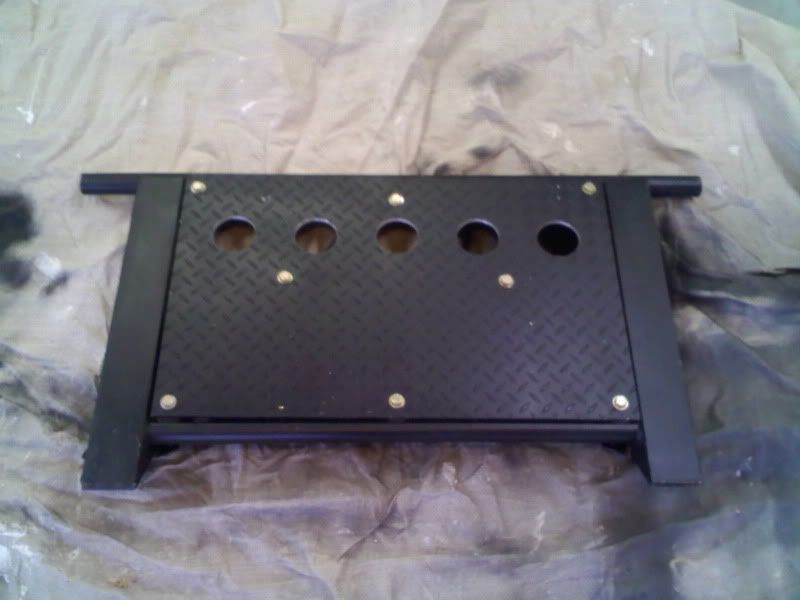 put it on, and put 3 Lightforce lights 170 strikers!!! <3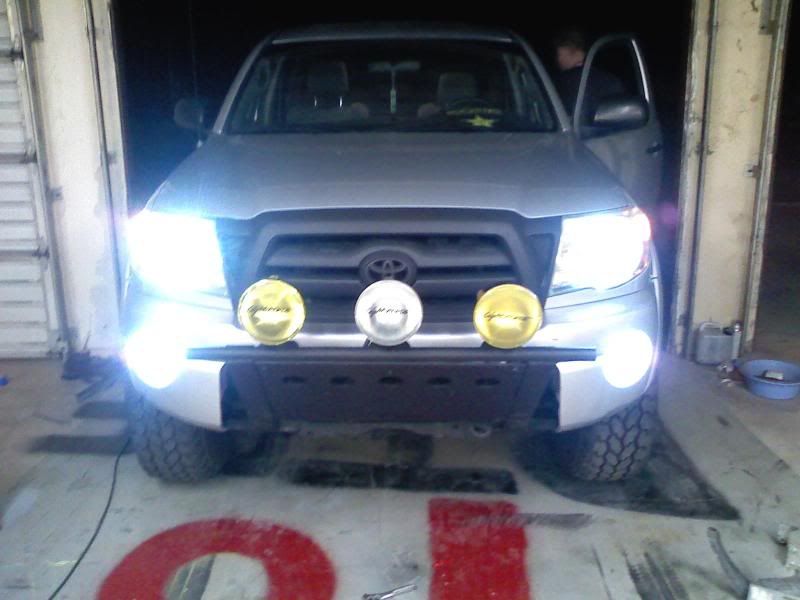 .
Then debadged the back and painted the side ones black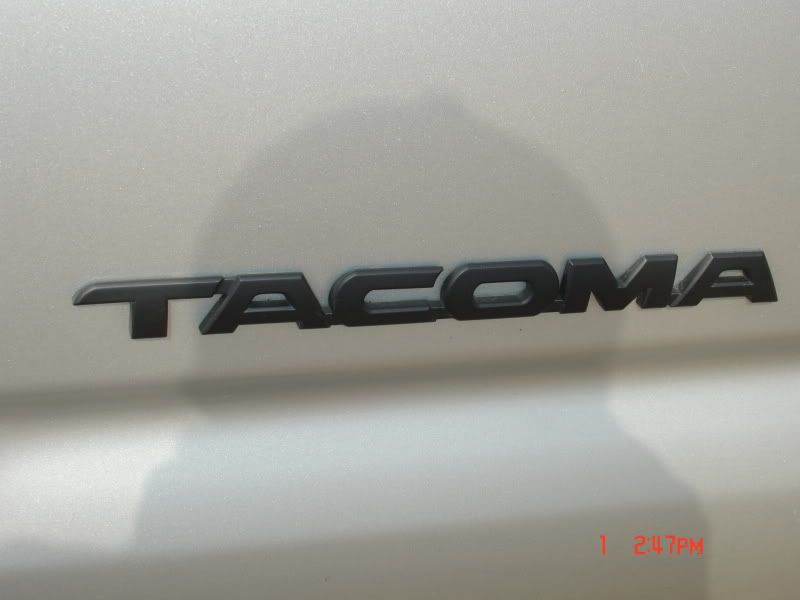 Traded my chrome rear bumper for a base black one and repainted it to flat black, and tinted the tail lights black...lol cut the exhaust of and put it off the side...no muffler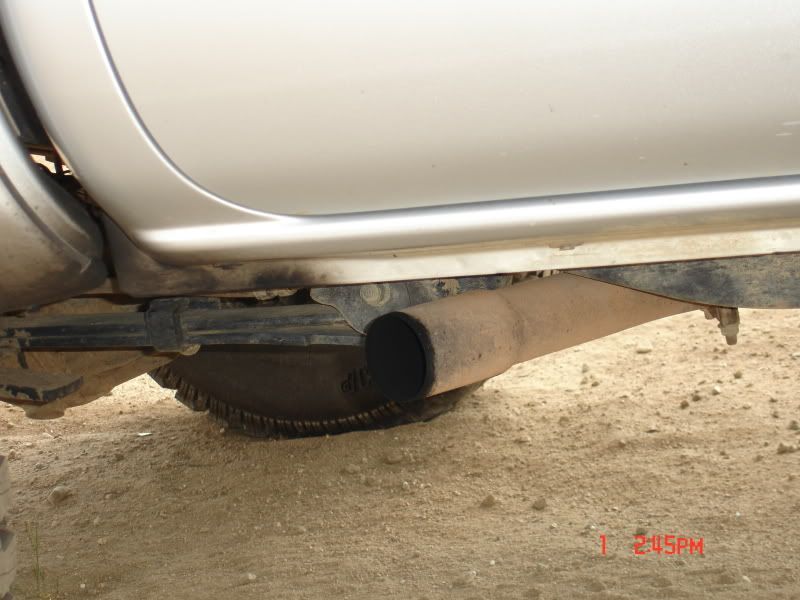 .
painted the interior flat black.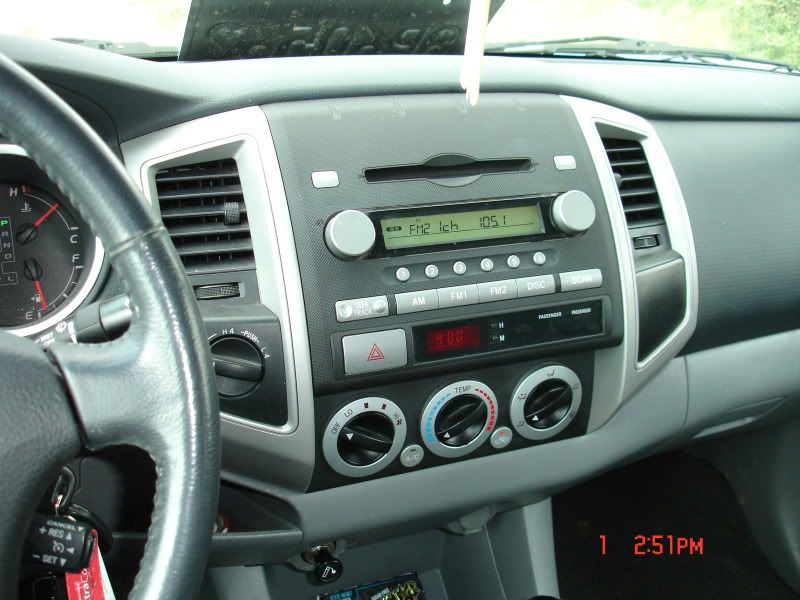 .
Painted the rims two tone.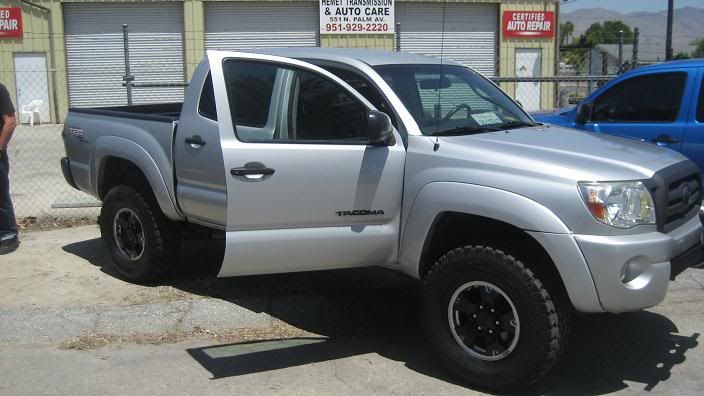 Johnny did the fog light mod for me...Thank you...
.
It sat like that for a while...
then went back to the rear and got some Billies again... but the 5150's 10"
.
Then got all the light running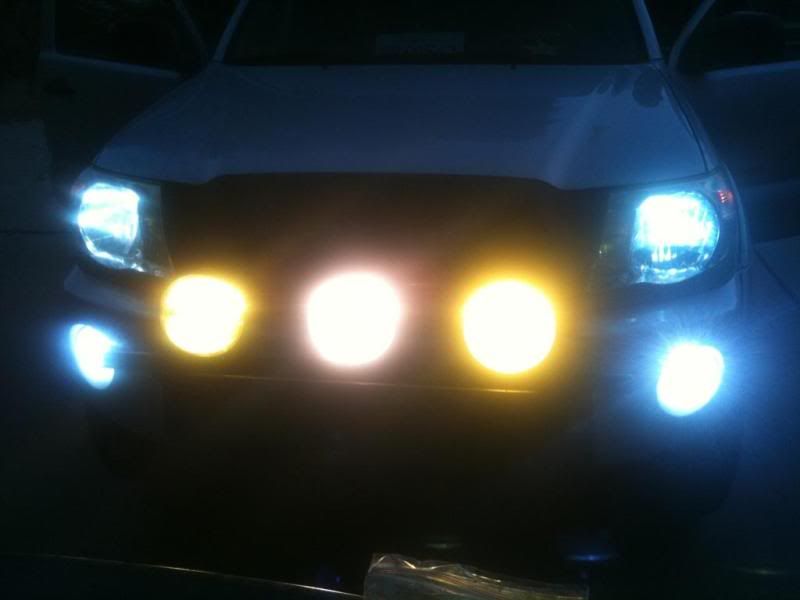 .
next got some ammo cans for the back...
... the reason for is that I have 2- 12" SUBS in the back and a amp, next got a head unit touch screen...
Next got a bed extender, and a bed bar!!!
.
GOT NEW RIMS!!!
.
Later found a rear bumper I liked...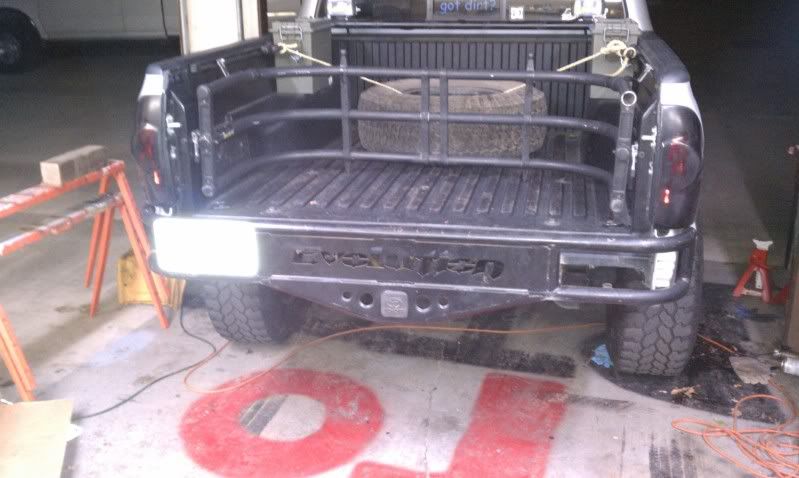 and changed the front plate to aluminum and got BHLM's...
.
lol and a crappy air horn...
.
Here it sits for now....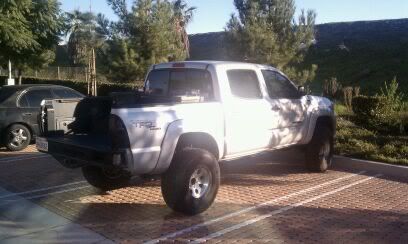 Just put the
All-pro
Fiberglass fenders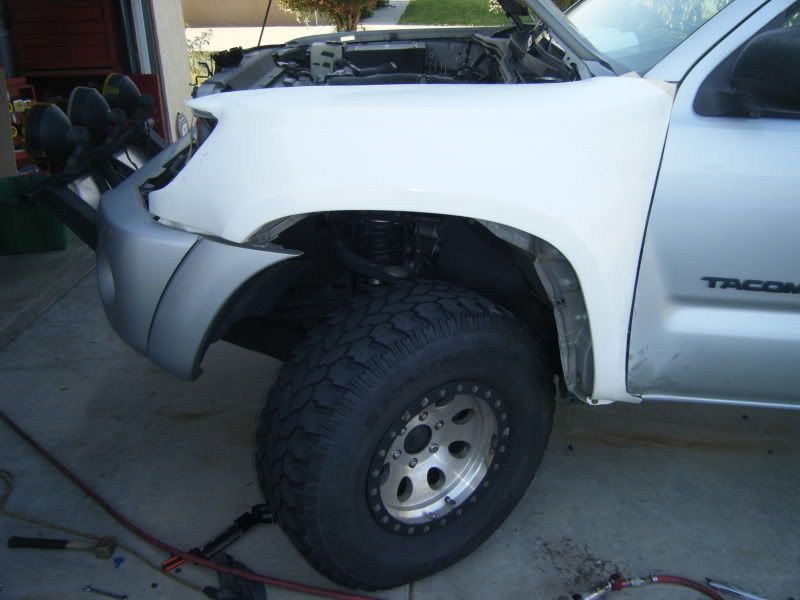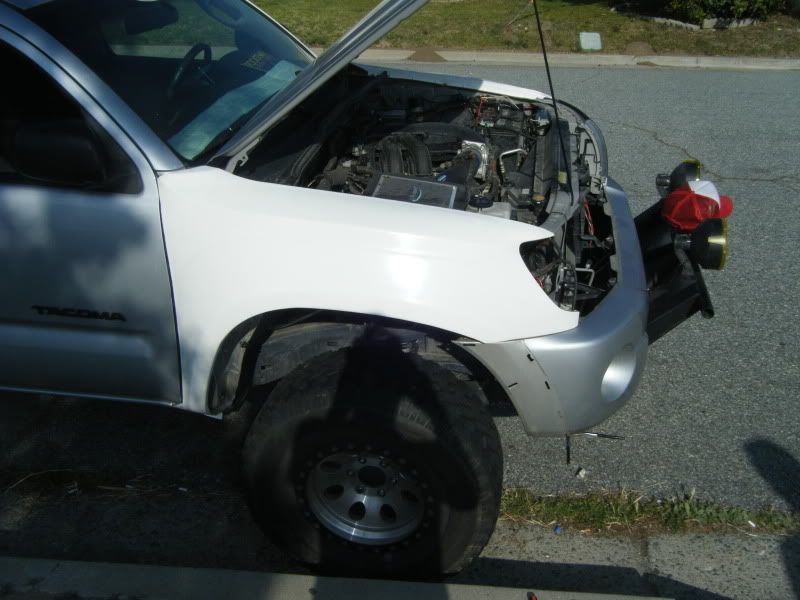 Soon... I want long travel... Total Chaos!
All- Pro Baja Leafs
Fox's all around, and Fiberglass all around!!!