I've had my Taco for over 5 years and 120,000 miles now, so I figured it was overdue for some upgrades.
Hoping to keep adding new cool stuff in the future for the next 120,000 miles.
UPDATE:
truck now has 150,000+ miles and is doing great!
************************************************** ************************************************
Anyway, on to the specs:
Silver Streak 2006 Double Cab TRD Off Road 4x4, 4.0L V6, stock
JBL
system
Current pic: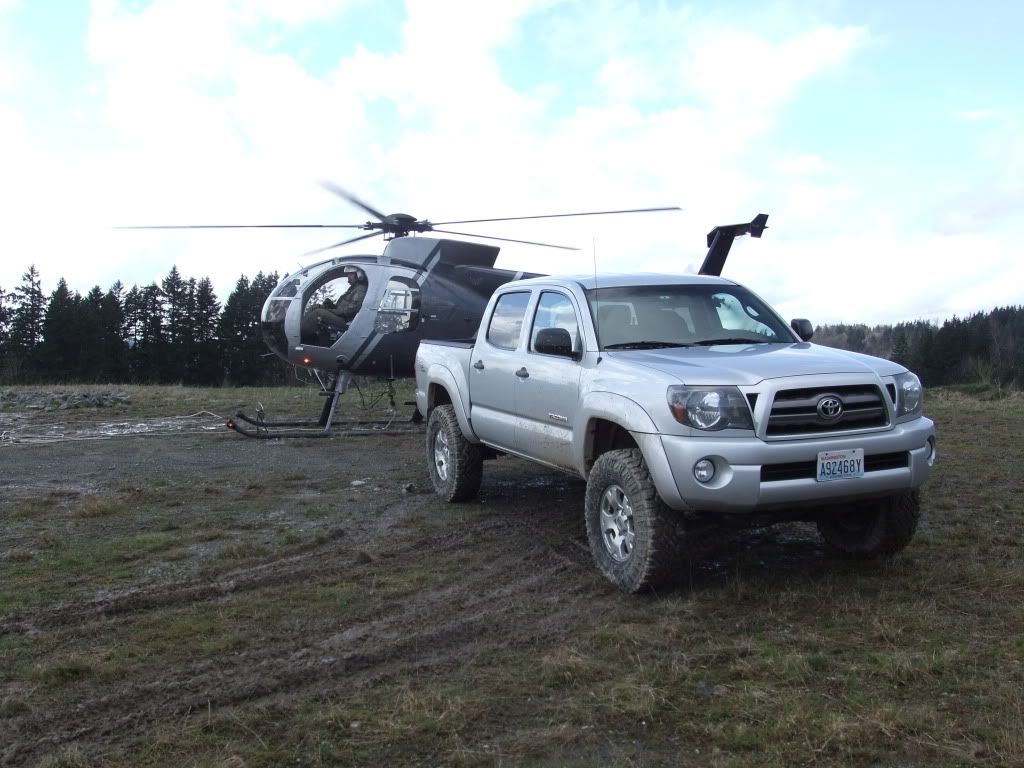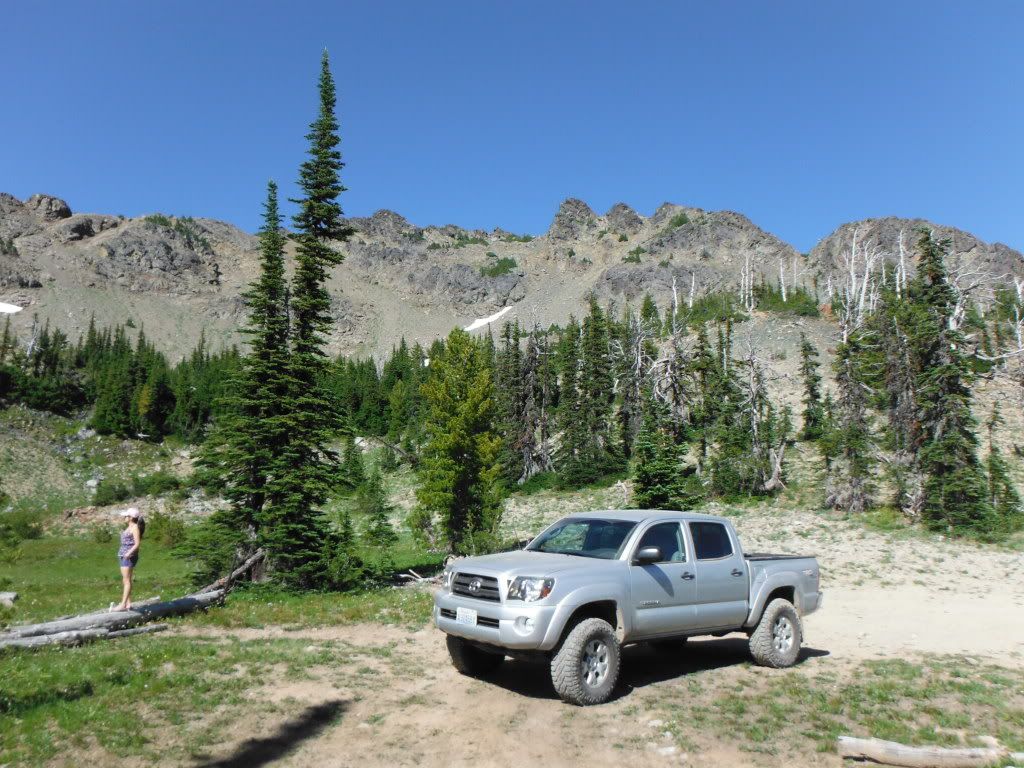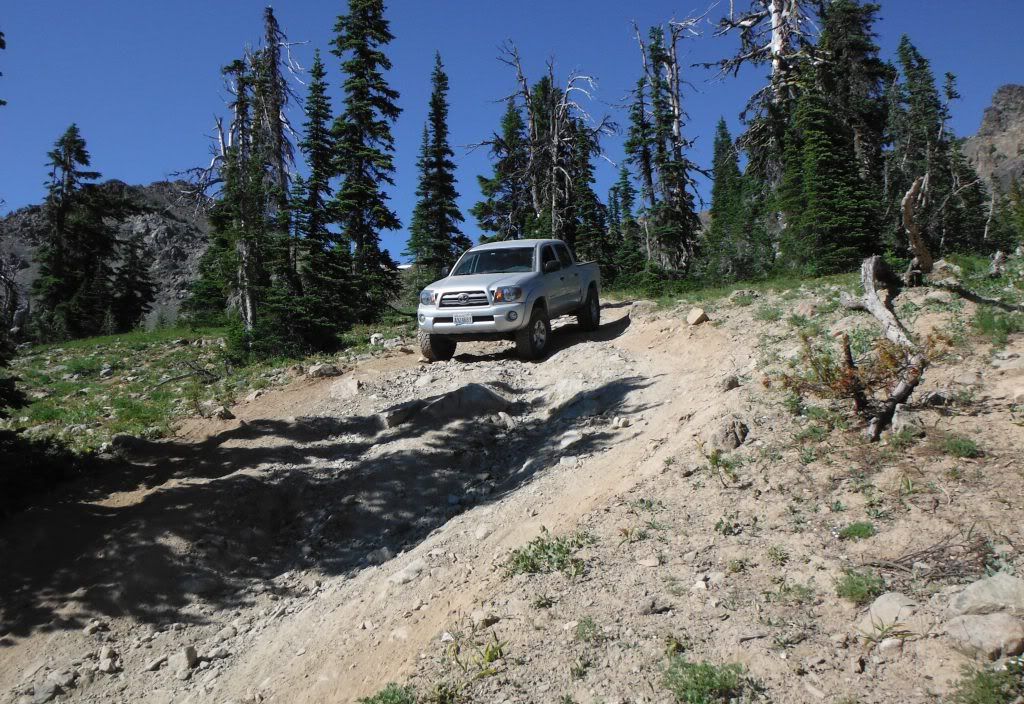 Doing some field work out in the desert of WA state: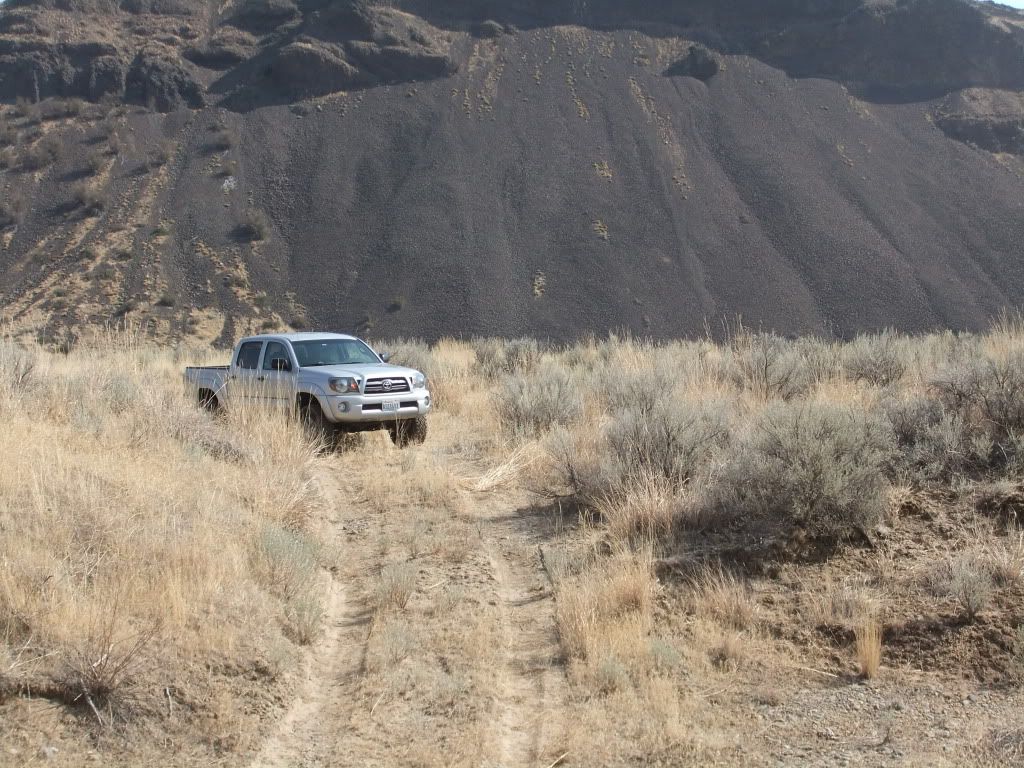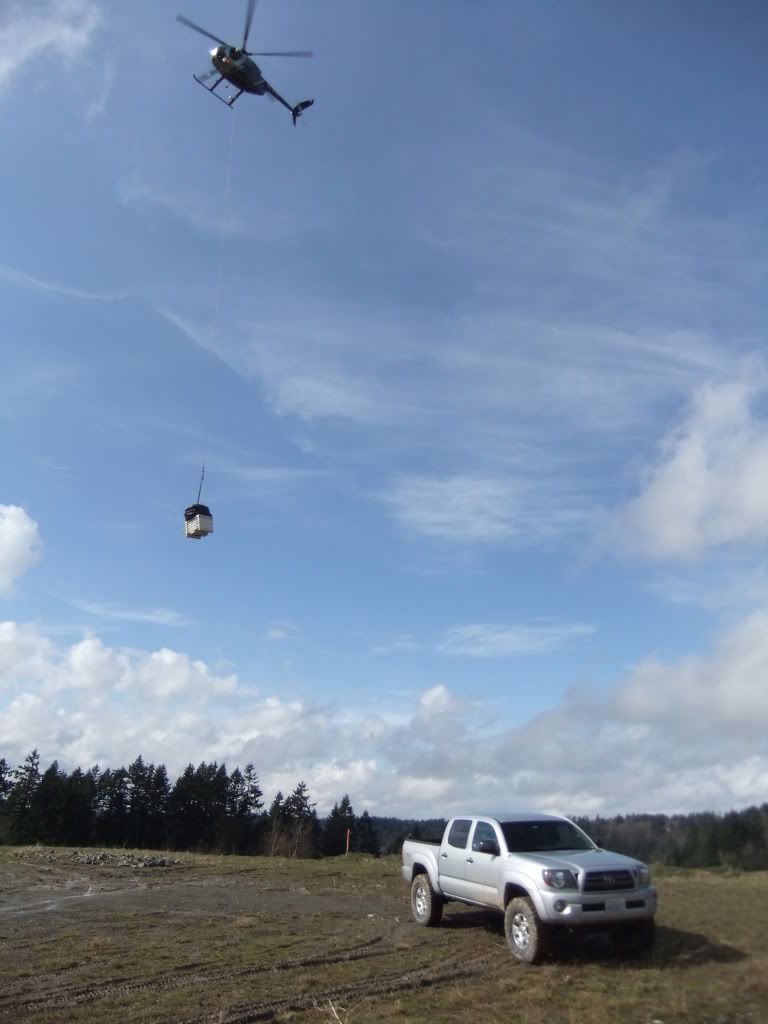 A pic and dumb little video that show that it was wheeled at least a little bit when it was completely stock: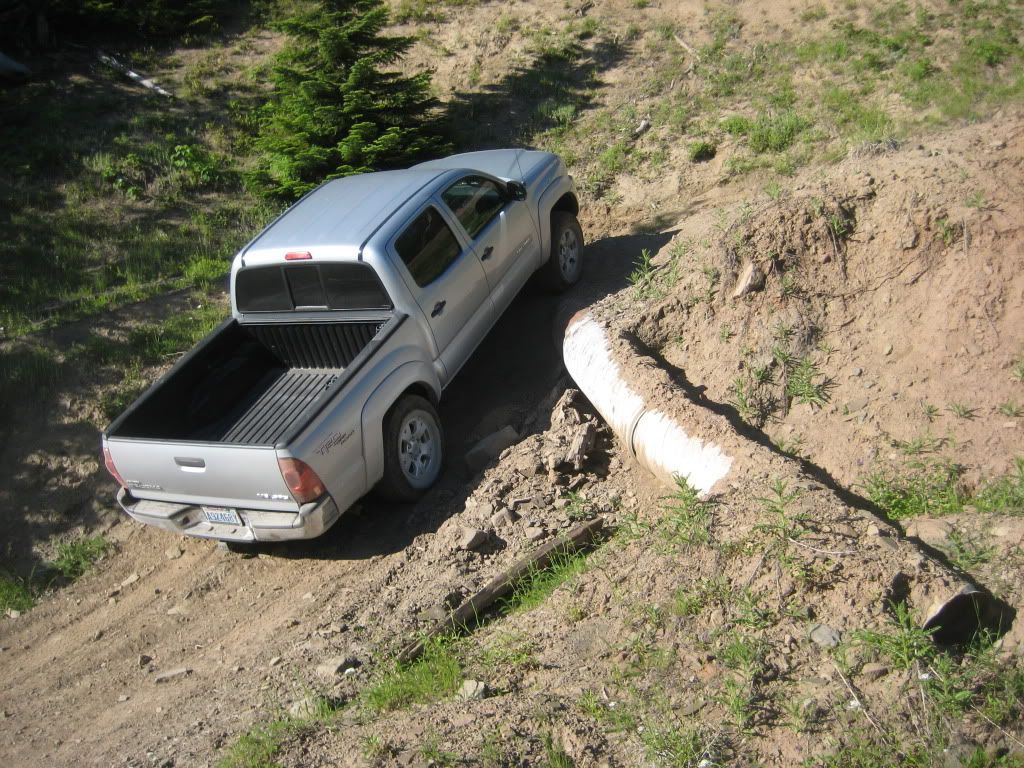 Video:
http://www.youtube.com/watch?v=pKDQq...&feature=feedu
Stock
(this is how it looked with around 115,000 miles on it
) :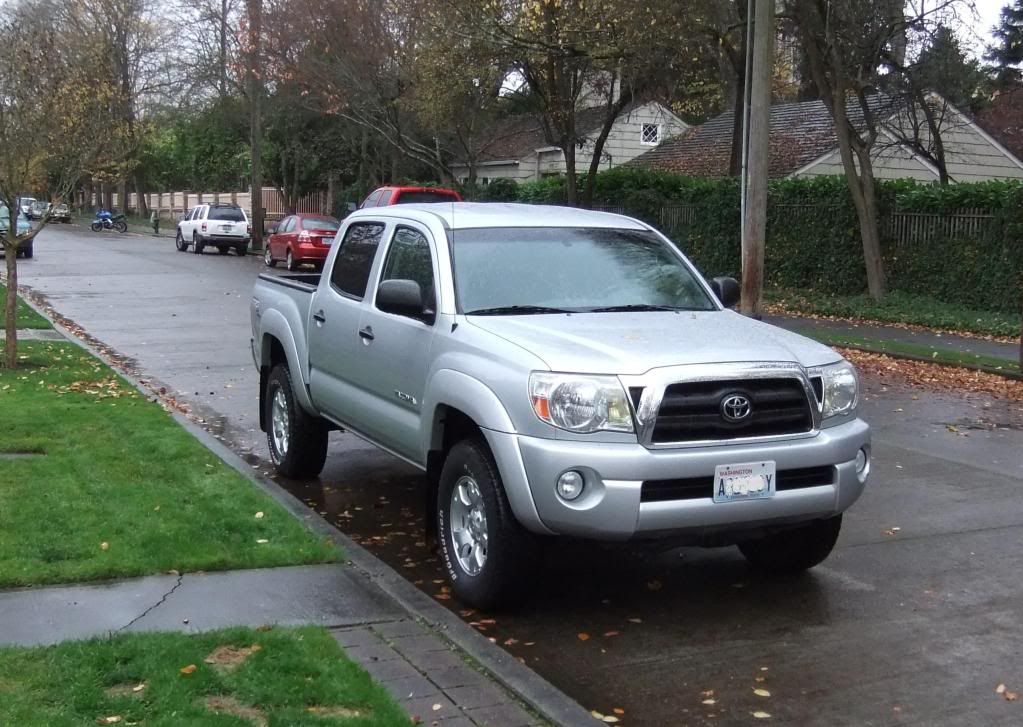 Current --
here's how it looks with around 130,000 miles on it
:
New grille and smoked headlights makes it looks like a 2011
Katzkin two-tone all-leather interior!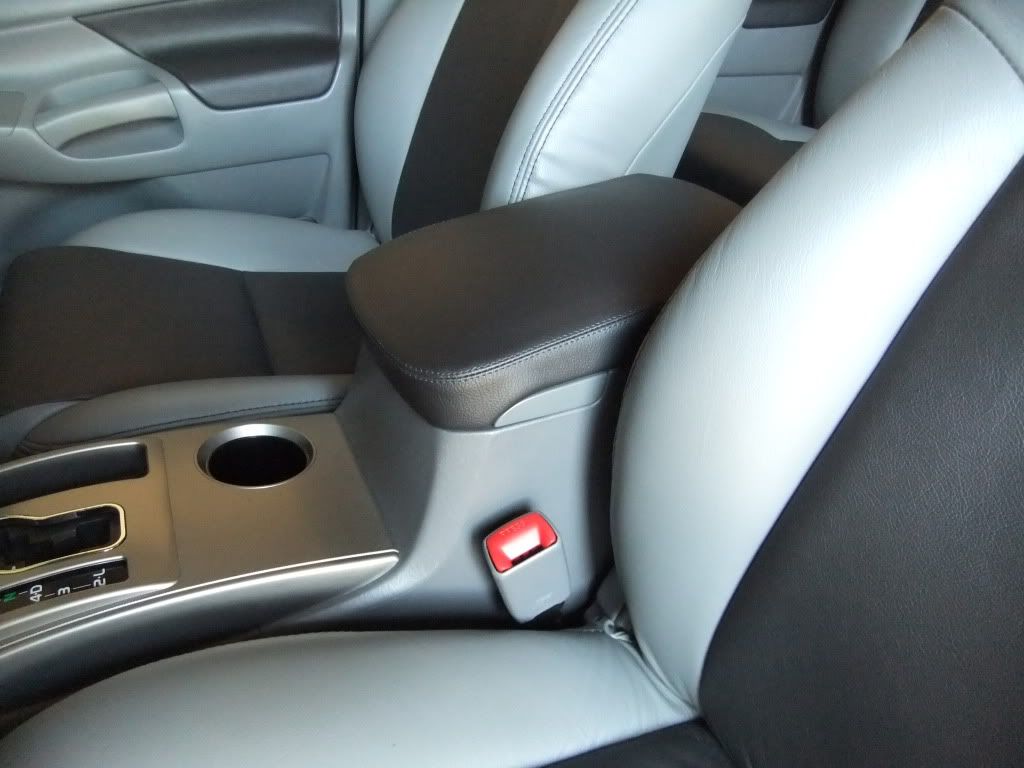 A list of mods and accessories:
Mods before reaching 120,000 miles:
Wheelen front and rear hideaway amber strobes
Wheelen magnet-mount amber strobe mini lightbar for the roof
Hard-installed ipod/mp3 interface
Pioneer 10" shallow mount sub with 200W Profile amp, in homebuilt box
Clifford Matrix +1 alarm with glass break sensor
Mag lite mount
A/B/C class fire extinguisher with mount
Bed rail bike racks (for road bikes)
Dakine tailgate pad (for mountain bikes)
K&N intake/filter
Mods after reaching 120,000 miles:
Dock for HTC Thunderbolt Android with Google navigation and 4G
Powered rear sliding window mod
Hard-installed interior AC power outlet
400 watts all-the-time inverter mod
Fog lights on anytime mod
Smoked headlight mod
2010 color-matched grille (thanx the1youluv2hate!)
Bilstein 5100's on all 4 corners, set to 2.5" in front
LightRacing UCA's
Wheeler's 3-leaf progressive 1.5" add-a-leafs with overload leafs still on to give 2" rear lift
Spidertrax 1.25" wheel spacers
Goodyear Duratracs 285/75/16 Load E
Katzkin two-tone leather interior
Rear diff breather extension mod
Cheapo crome exhaust tip
Illuminated 4x4 switch (thanks rcbs!)
Maxxima LED amber strobe lights below rear tailgate
New 285 Duratracs on 2.5" Bilstein 5100 lift: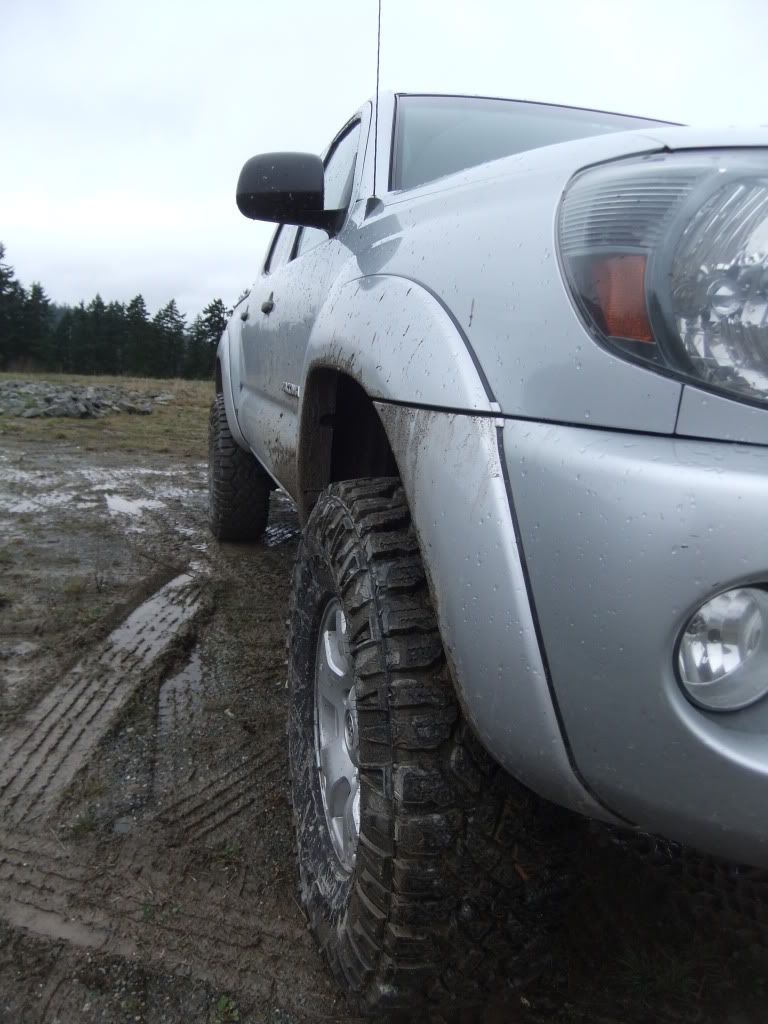 Smoked headlight mod:
My smoked headlight mod thread:
>>>
http://www.tacomaworld.com/forum/lig...t-results.html
<<<
LED windshield washer nozzles:
iPod / mp3 interface hard-installed:
Has both an 8-pin input for iPod cable and a 1/8" jack for using speaker phone / streaming Pandora from phone car dock:
Google Maps navigation on Android ... that's actually my Taco parked on the street in the Google image!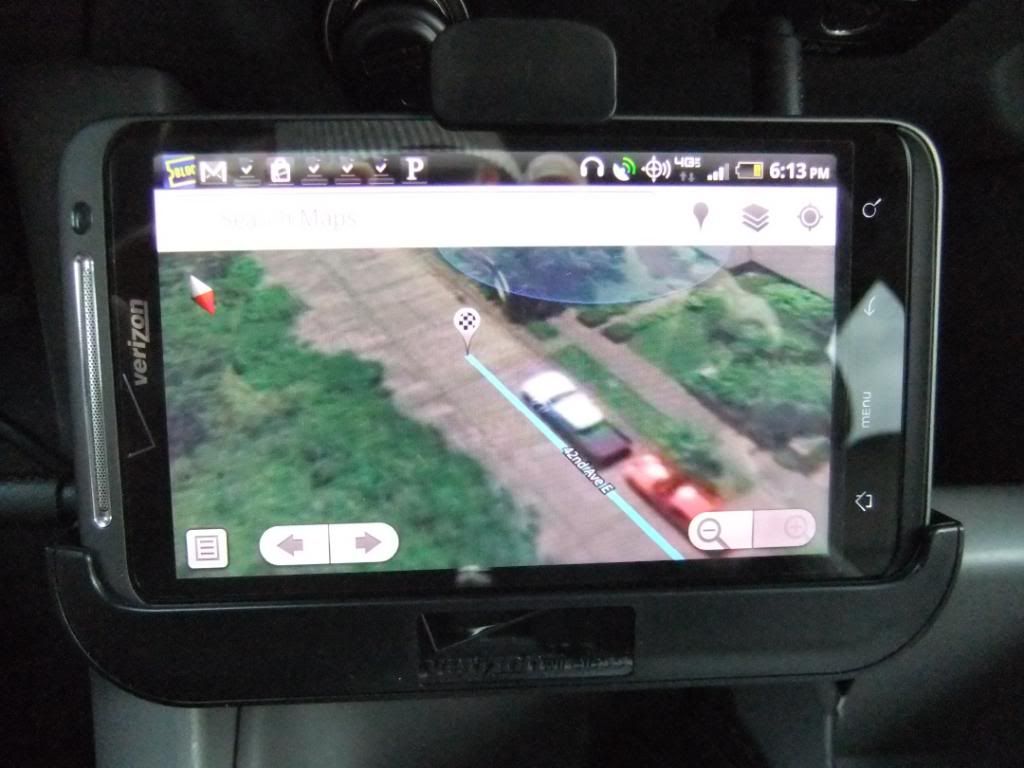 Interior dual AC power outlet hardwired to 400W inverter: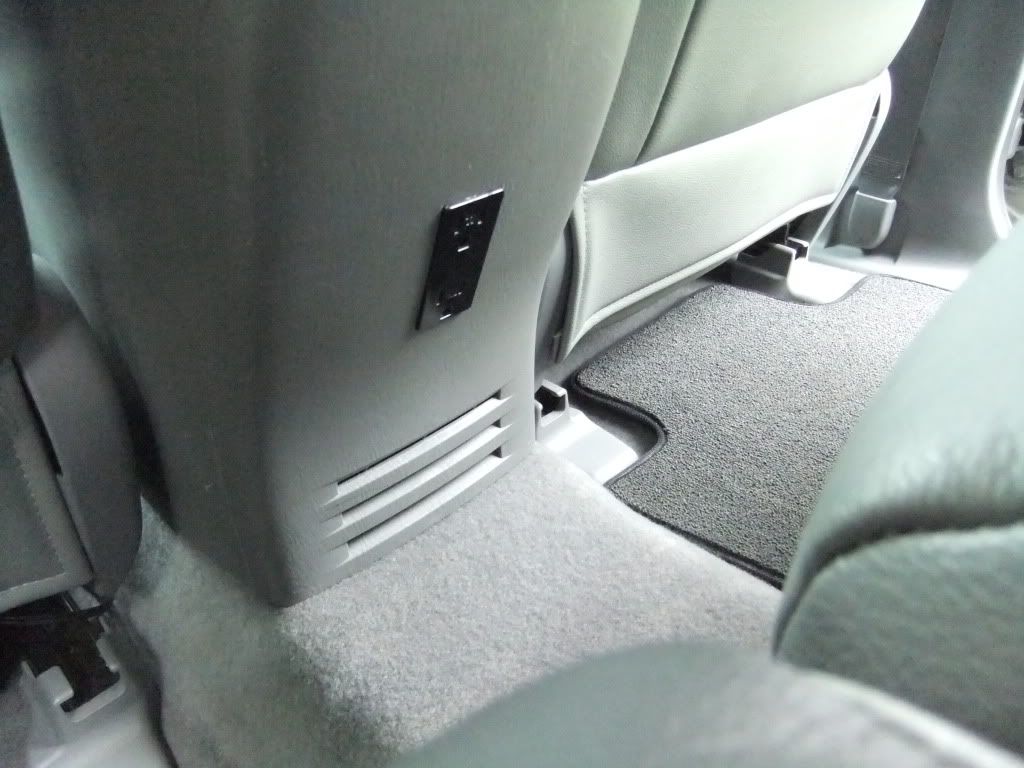 Custom homemade sub box that allows full use of driver's side storage bin:
My sub box build thread -- patched in the sub to factory JBL system:
>>>
http://www.tacomaworld.com/forum/aud...-dc-check.html
<<<
ummp-tssss ummp-tssss ummp-tssss ummp-tssss ummp-tssss ummp-tssss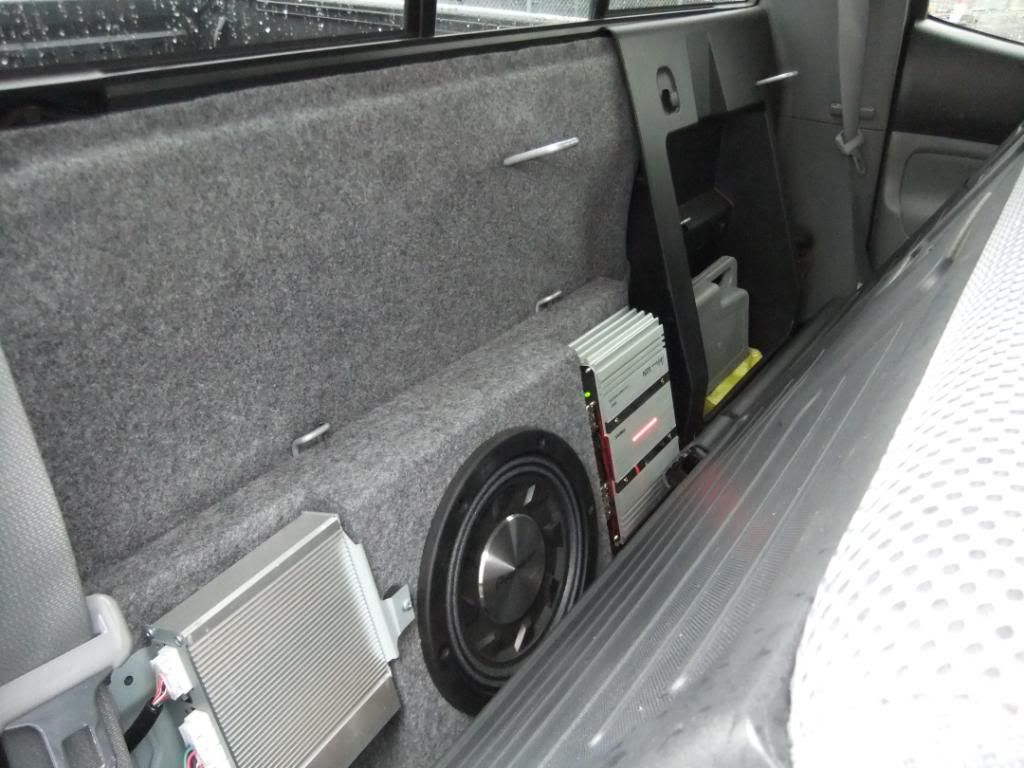 Power rear sliding window:
http://www.youtube.com/watch?v=ZHqzSpvBhoI
Window switch mounted on dash under 4wd selector: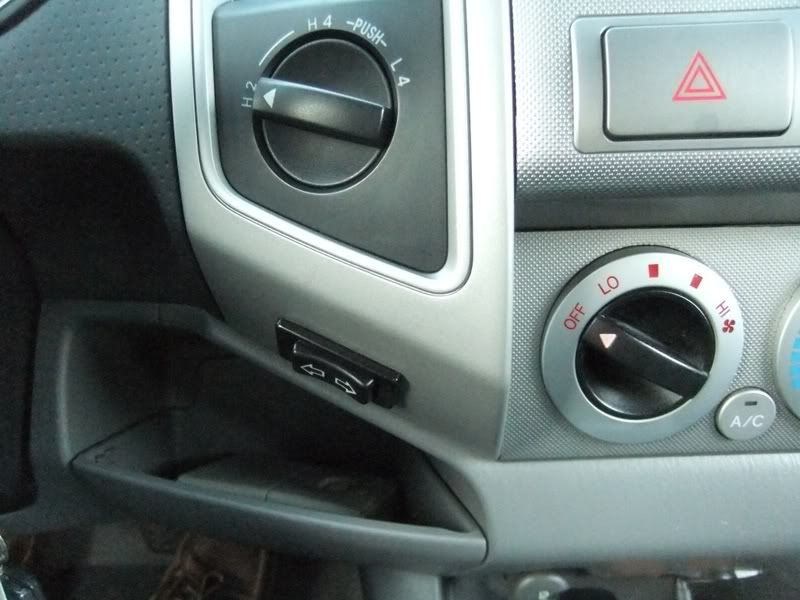 CHECK OUT MY POWER SLIDING WINDOW MOD THREAD!
http://www.tacomaworld.com/forum/2nd...stall-kit.html
Wheeler's 3-leaf 1.5" AALs:
[older pic -- have since put overload leafs back on to add additional 1/2" of rear lift]
[older pic at lower lift setting] Hate to see her go but love to watch her leave: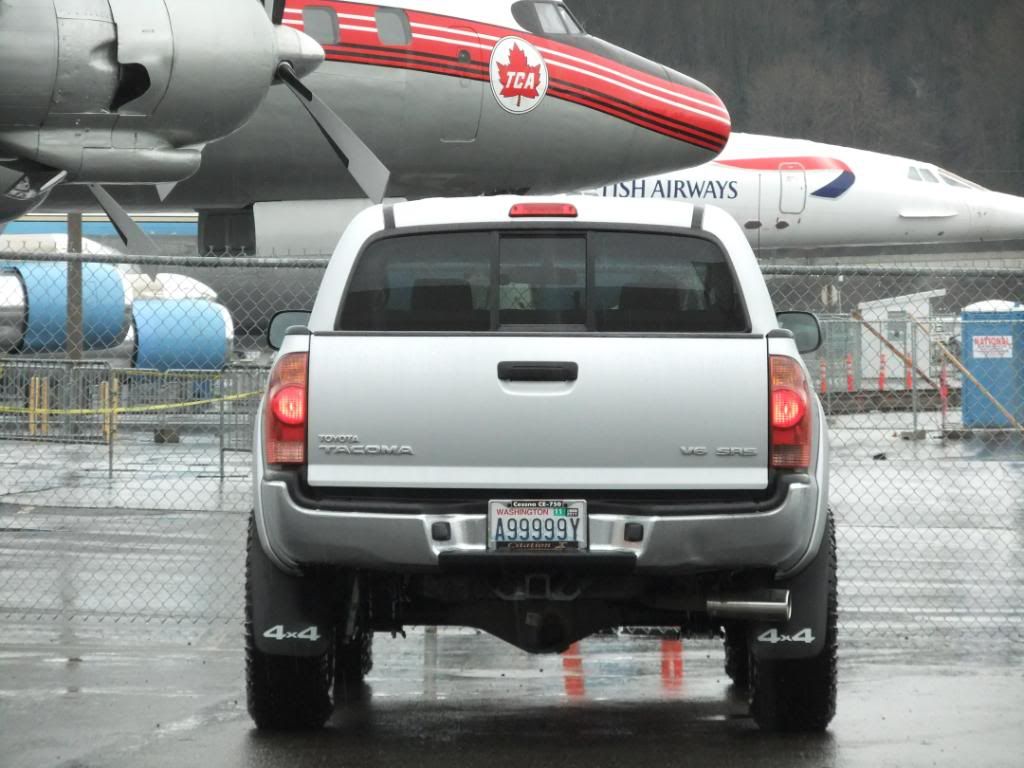 LED strobes hidden away beneath the tailgate: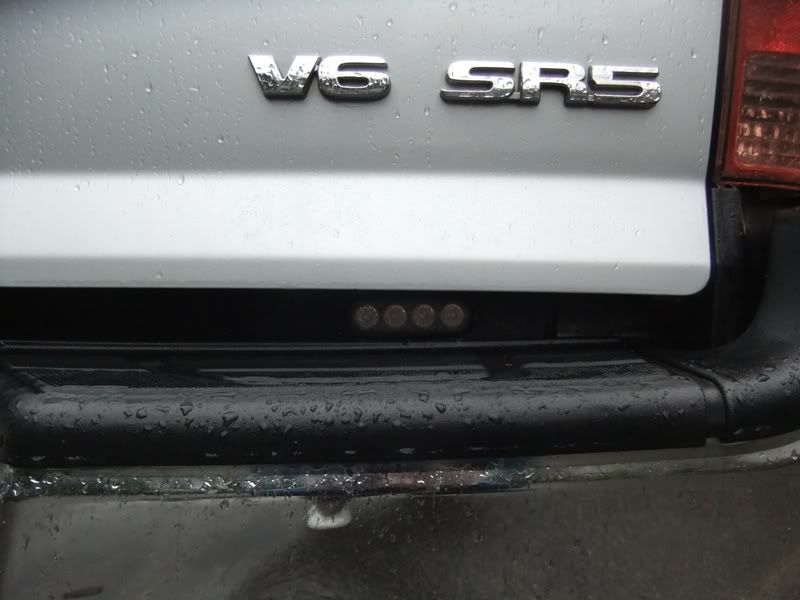 Video of built in LED strobes below tailgate:
http://www.youtube.com/watch?v=MehQ2yNIN7g
Tonno-Pro Flip top tri-fold bed cover:
Pics don't really do justice to what 2.5" of lift and 32" Duratracs look like, but here is a crappy side-by-side pic with a stock Taco to sort of give an idea. Lift and added tire radius make it sit about 3" higher than stock overall: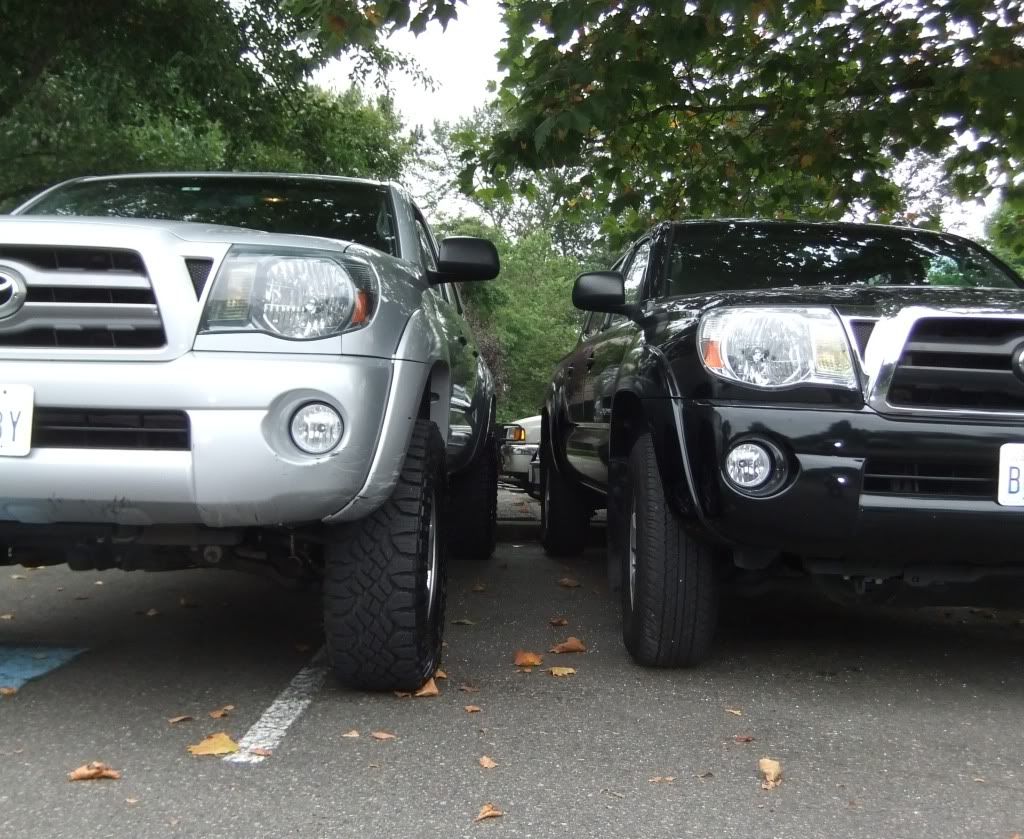 Future mod wish list:
TRD exhaust
Bed lights
Underside armor
Rock sliders
Panoramic moonroof
Maybe/undecided mods:
ARB bumper w/ winch
Horny Toyota emblem
Angry eyelids
Black painted valance
Open to suggestions/idea on future mods...
That's all for now!