Truck:
2010 Tacoma Regular Cab 4x4 with 2.7L motor.
Suspension:
OME 90000 Nitrocharger front shocks.
OME 885 coils.
15mm top plate spacers (now removed because caused too much lift).
5mm trim packer on the driver's side to help with the taco-lean.
Total Choas uni-ball UCAs.
Sway bar removed.
OME Dakar leaf spring pack.
OME long travel rear shocks.
All-pro u-bolt flip kit.
3* axle shims.
Wheels and Tires:
BFG KM2 305/70/16.
Raceline 887 Rockcrusher 16x8" with 3.6" backspacing.
Performance:
Doug Thorley header.
Doug Thorley catback exhaust dumped after the axle.
Volant CAI with ram air.
Gears:
4.88 gears front and rear.
Armor:
Relentless Fabrication aluminum base front bumper.
Relentless Fabrication steel base rear bumper.
Audio:
Kicker CVR12 sub-woofer.
Kendwood 500W RMS amp with 1000W max power.
Misc.:
Smittybilt XRC 8 winch.
48" Hi-lift jack
Weathertech floor mats.
Extended rear brake lines.
Kobalt tool box.
Tint 50%/35%
Custom flatbed with swing-out tire carrier.
Fender flares removed.
Pics
: (Flatbed pics on page 26 here
http://www.tacomaworld.com/forum/2nd...ml#post6680255
)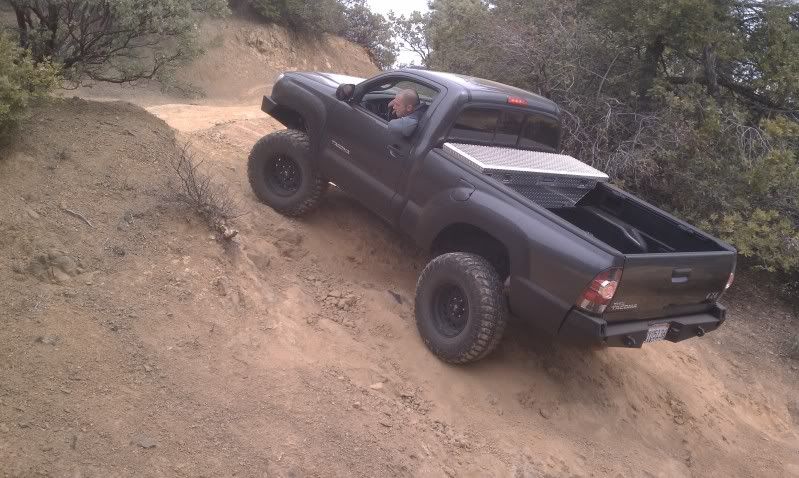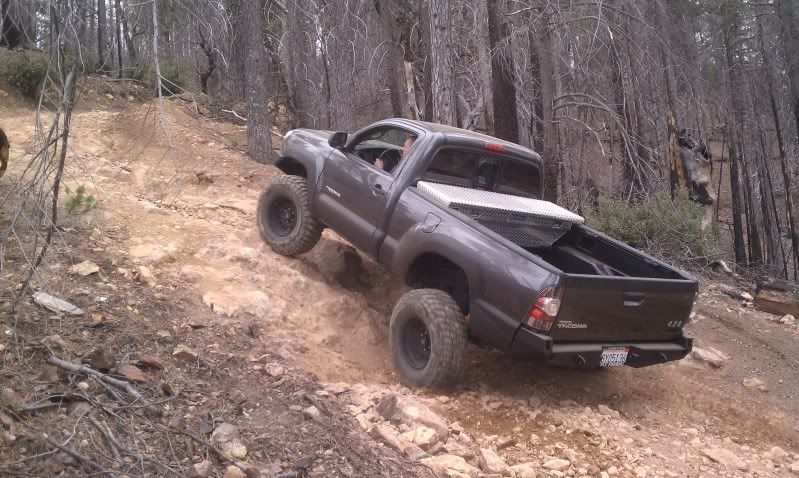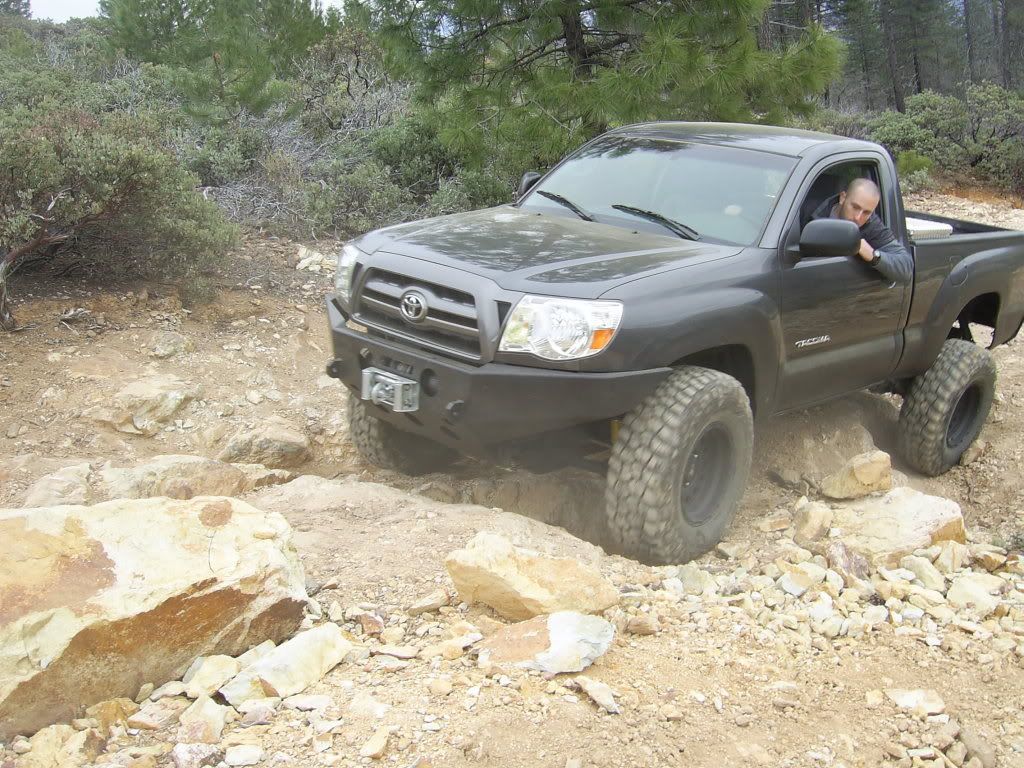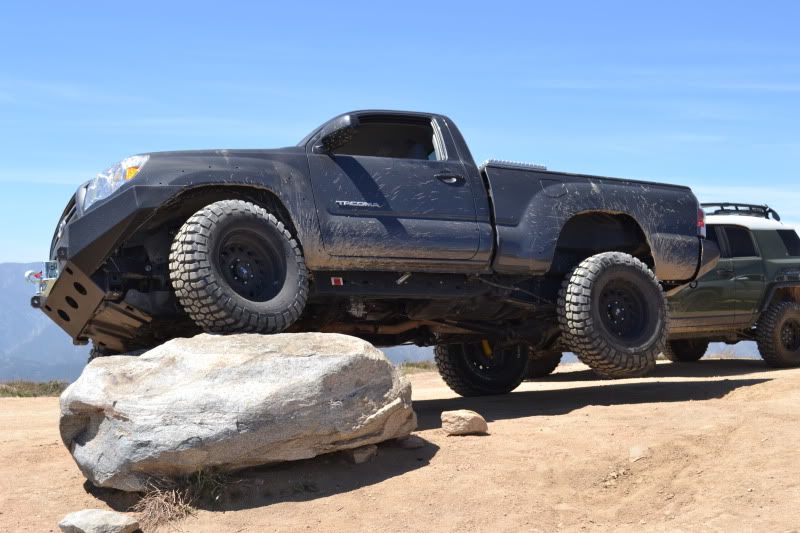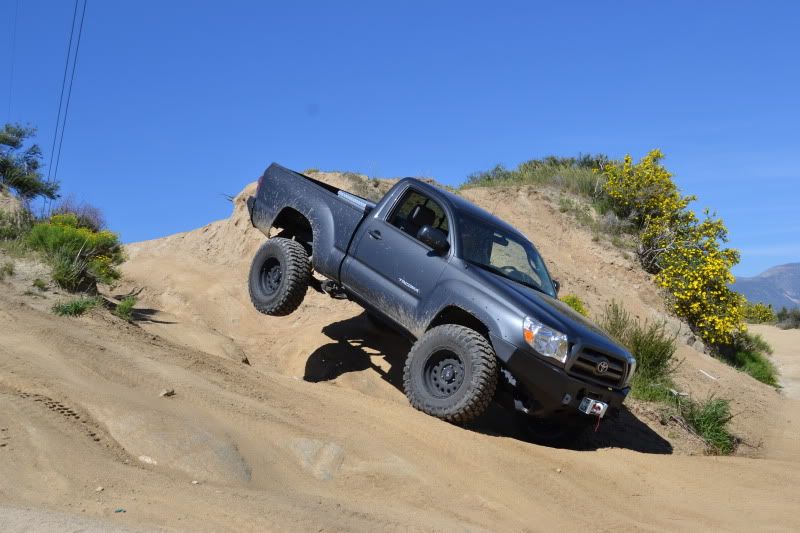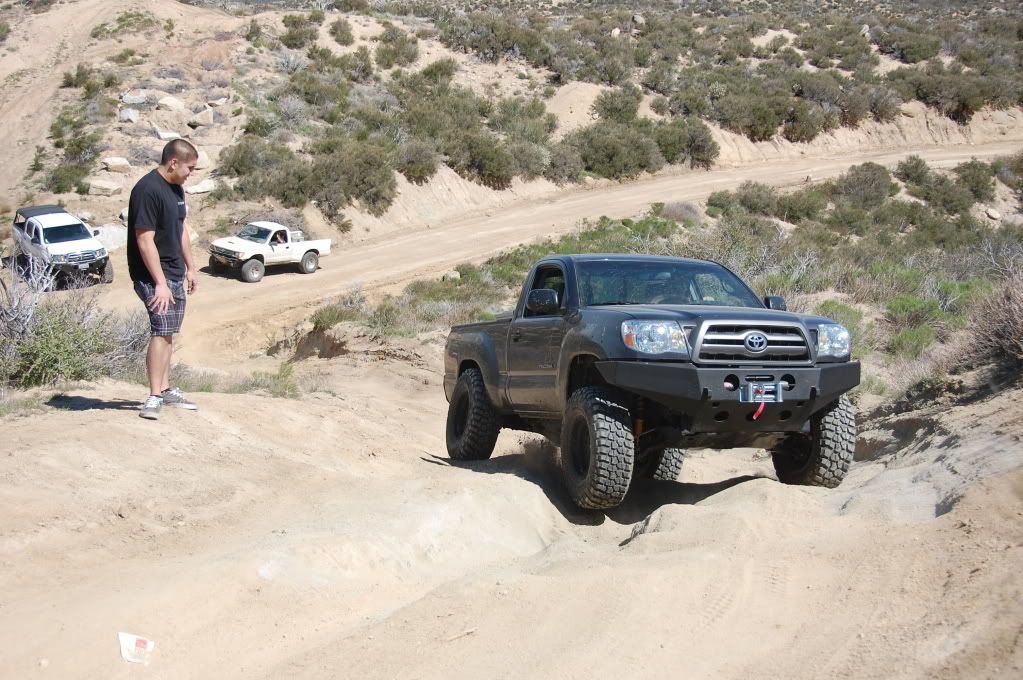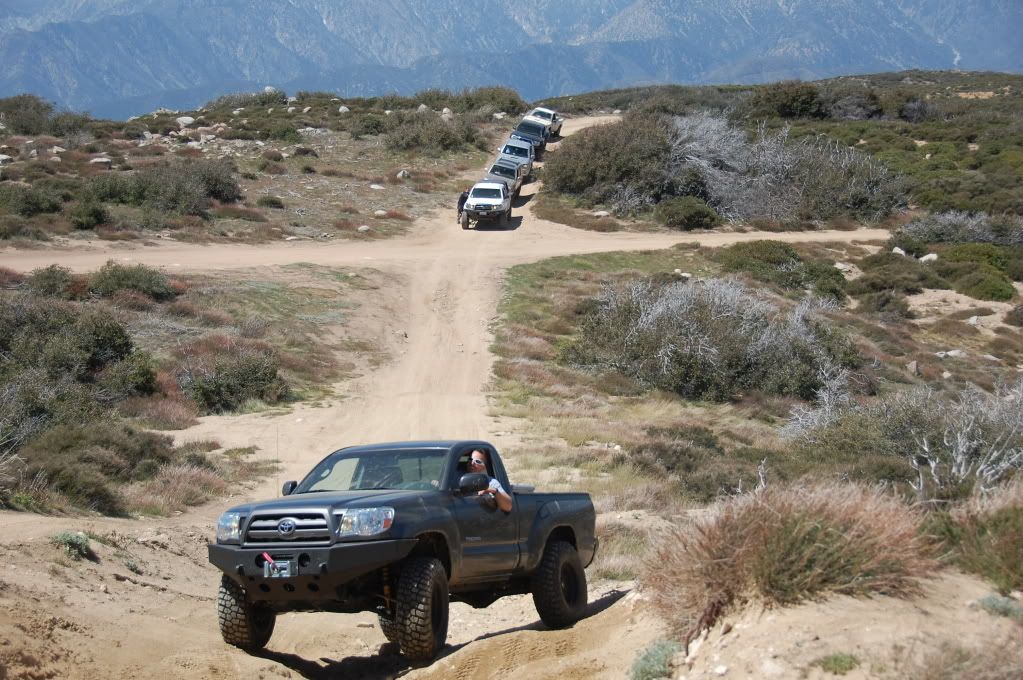 Relentless Fabrication rear bumper
OME 885 with top plate spacer (now removed due to too much lift) and dakar leafs with relentless front and rear bumpers
Relentless Fabrication front bumper / Smittybilt xrc8 winch
Total Chaos UCAs
Total Chaos UCAs with OME 885 and top plate spacer (now removed due to too much lift/no down travel obvious by this pic)
Raceline Rockcrusher wheels and 305 BFG KM2 tires
Kicker 12" sub
OME Dakar leaf pack with All-pro U-bolt flip kit
Volant CAI with ram air
Doug Thorley header
Doug Thorley catback exhaust
http://www.youtube.com/watch?v=0Z3JfKGkLDM
http://www.youtube.com/watch?v=Bux8XvJ5Bhk
http://www.youtube.com/watch?v=Fon13WeCnQo
Drive-by for exhaust sound:
http://www.youtube.com/watch?v=Y6Lm1HJ2O-U
In-cab for exhaust sound:
http://www.youtube.com/watch?v=9ak05znRvVA
http://www.youtube.com/watch?v=tx8poP1ji1E
http://www.youtube.com/watch?v=1SeWRv8KW0s