Update!!! Got a set of total chaos uca's!!!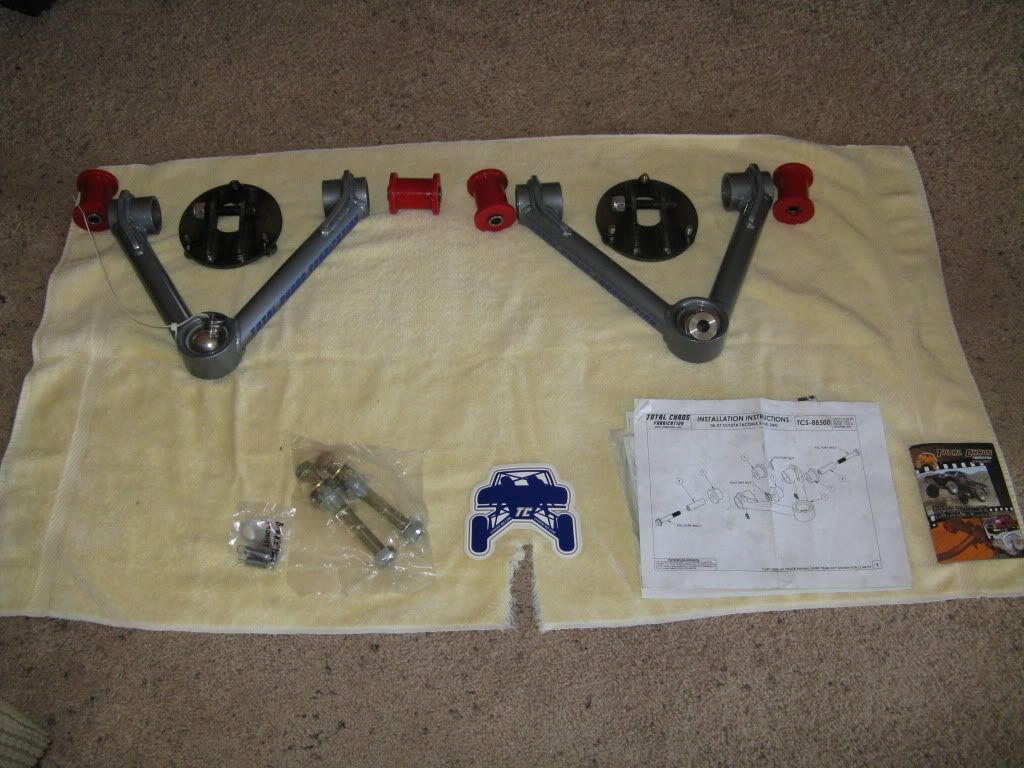 Ok im finally starting a build page, I bought my 2006 sr5 ext. cab taco in june of 2010. I really wanted the six lug but truth is 5 lugs are cheaper. This is my daily driver and so far i have installed:
Total chaos UCA
http://www.chaosfab.com/88500.html
Sway-Away Coilovers
TRD rear shocks
cold air-intake
Satoshi grill Mod
OEM Seat covers
31x10.50x15 Goodyear wrangler authority's
Tinted front windows to match factory rear
Stock Pre-runner tow hitch
USA Spec pa15-toy aux
Skull Shifter
Weathertech
floor mats
URD
Short throw shifter -purchased
LCengineering header -purchased
Locker/re-gear -4:10 gears purchased
Ultra-Gauge -Purchased
Future mods include:
Icon
3 add leaf pack
Sway away rear shocks with resi's
fiberglass fenders
tube front bumper
Tire gate
pro comp 7028 wheels
HID headlights/bhlm
As you can see I have a big wish list, mods will happen about once a month maybe sooner. I have an 88 4runner project as well. Here is what the truck looks like now.