_Truck description:
2011 toyota tacoma,trd,sport,dbl cab,lond bed,auto.
_Details:
I bought my taco in jan. 2011. i ordered it back in nov.(The dealer didnt have a black sport). When it got to the dealer i ordered the lift, wheels and tires and had them to install. So i dont have pics of it stock.
_Mods:
-Halo headlights
-Baja front bumper
-Blacked-out taillights
-6''in pro comp lift(stageI)
-18x9.5 blistic jester wheels
-35x12.50 general grabber tires
-Flowmaster 40 with turn-down
-Black powdercoated, lo pro toolbox
-Blacked-out windows:
(4 doors and back glass is two sheets_5%&20%, top strip on windsheild is 5% and from strip down is 35%).
_Small Mods:
-Debadged
-dash painted
-Fog lite relay mod
-Mud flaps removed
-Painted front emblem
_Pics:
washed and fresh coat of wax!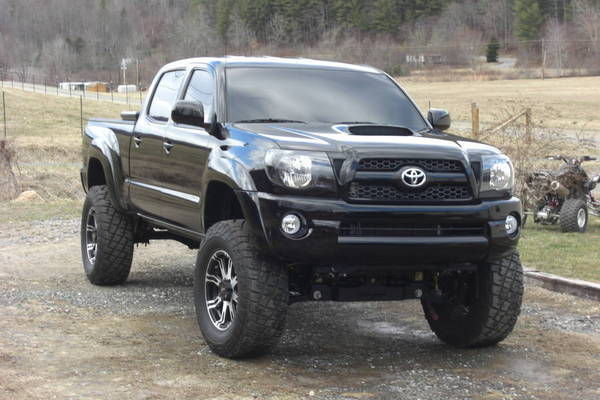 in these pics i had just debadged it and removed mud flaps,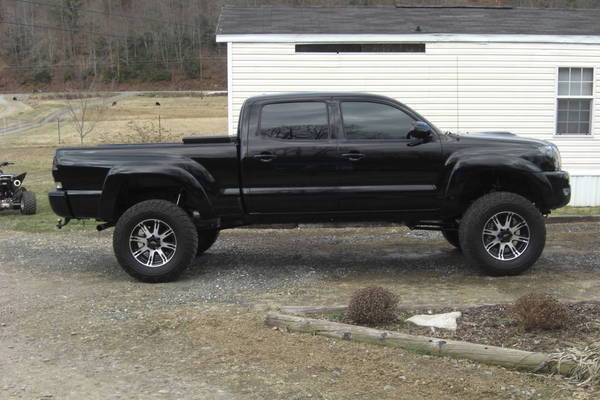 taillights are tinted with nite shades,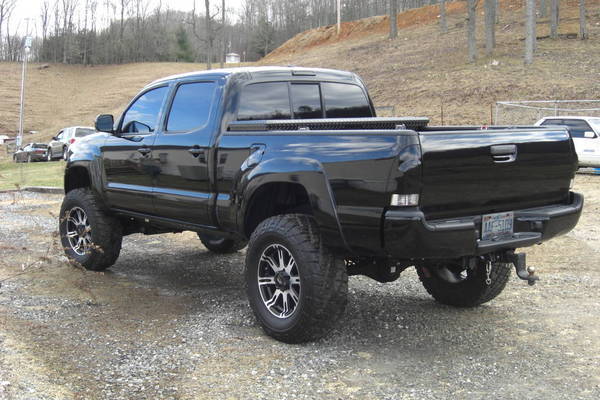 bhlm done,
jrmotorsports wheels,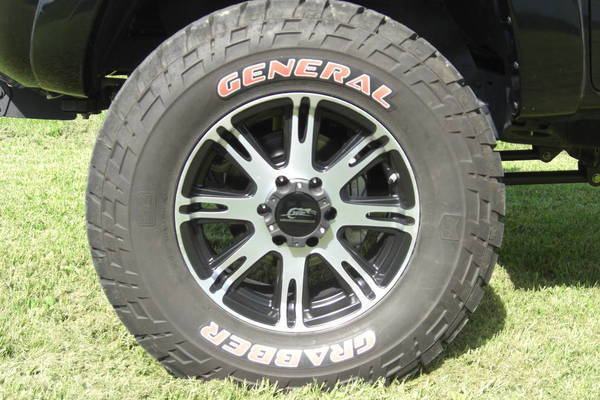 pics of pro comp lift,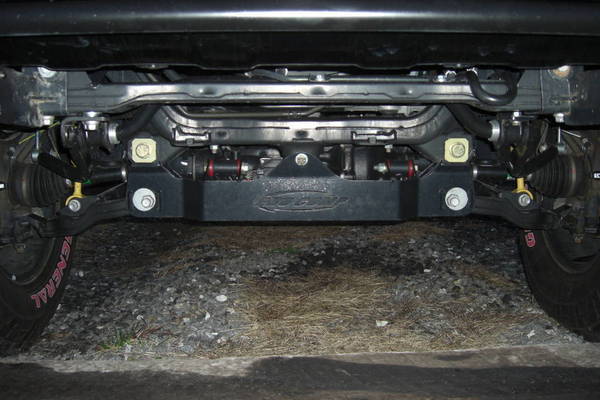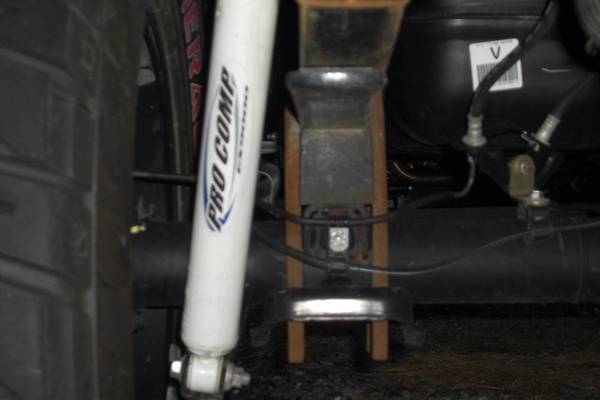 flowmaster 40 with turn-down,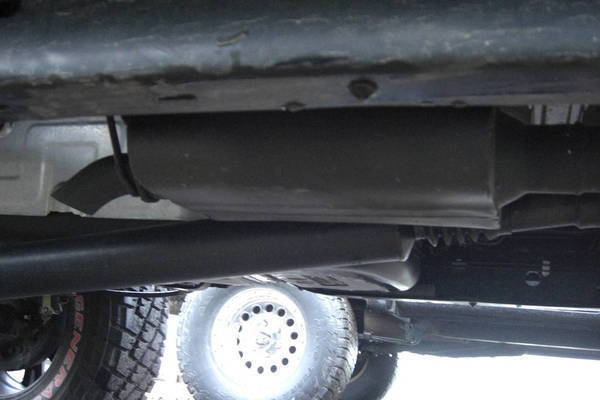 powdercoated push bar,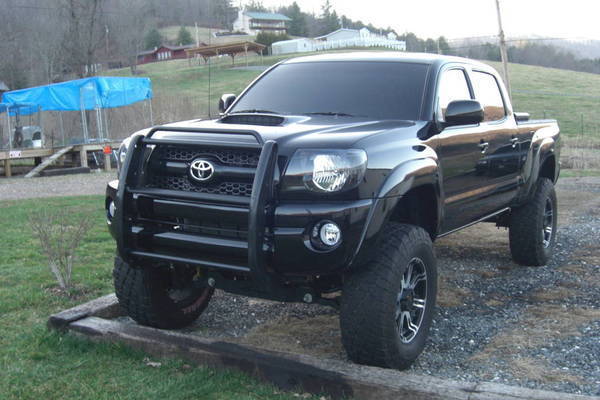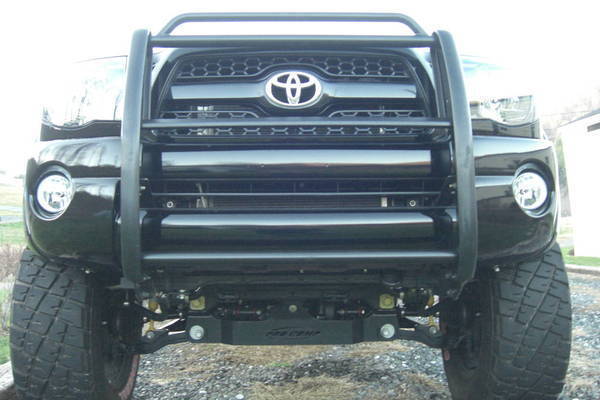 stickers,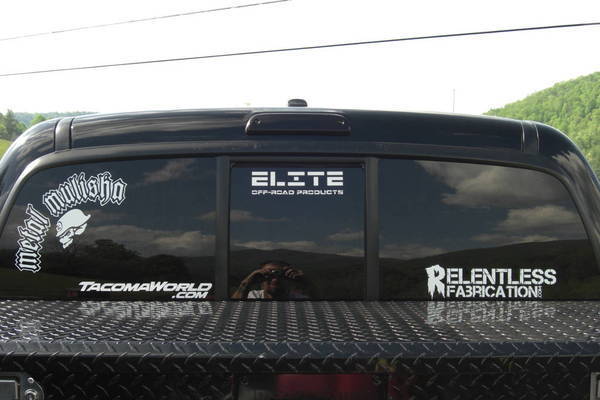 ballistic jester and general grabber,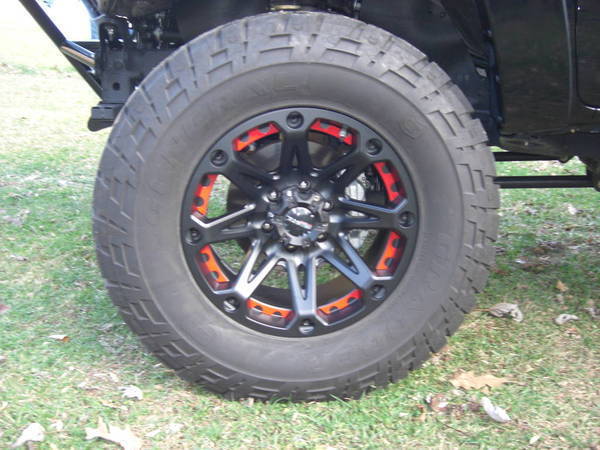 baja bumper,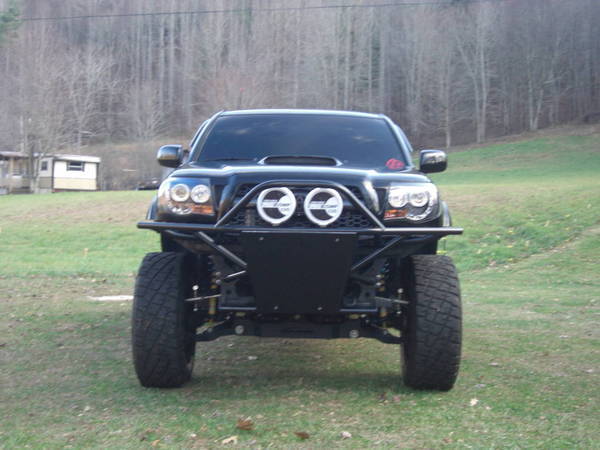 halo headlights,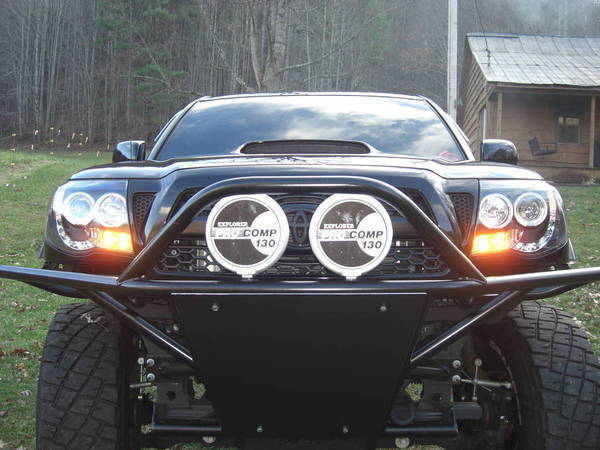 better built, lo pro toolbox,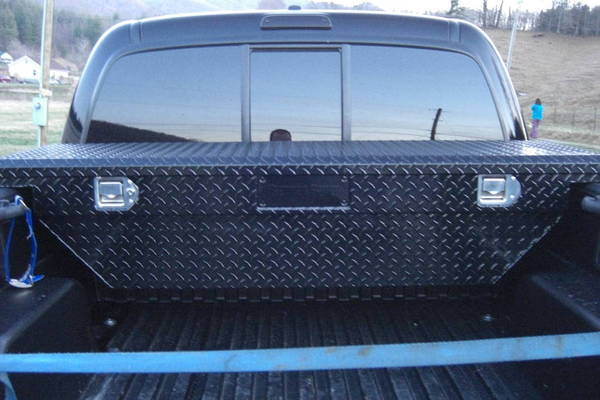 blacked-out winows,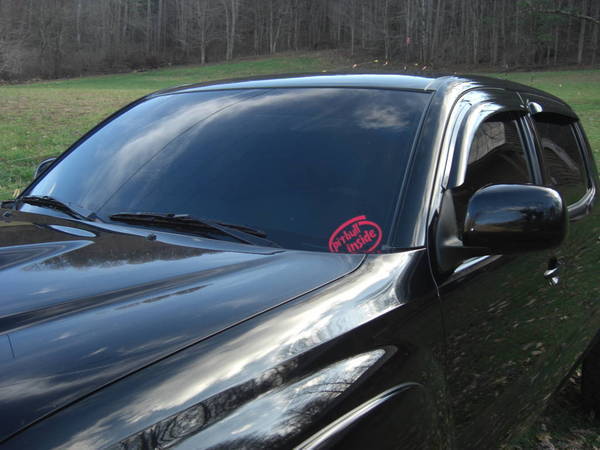 rain guards added,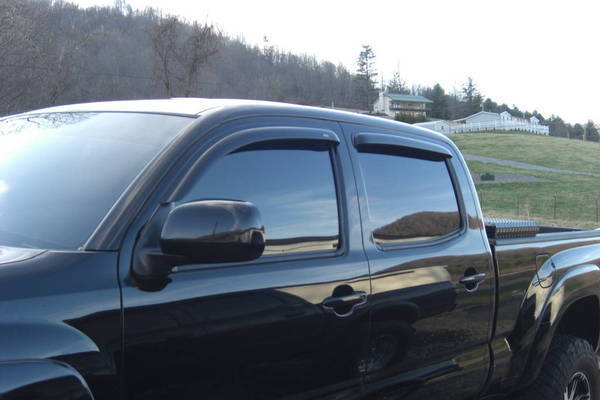 painted front emblem,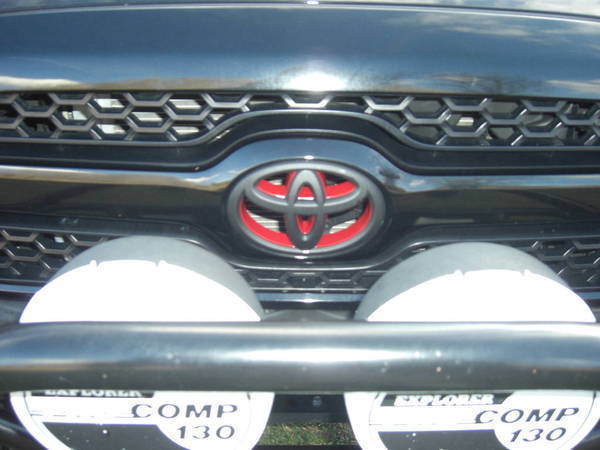 dash painted flat black,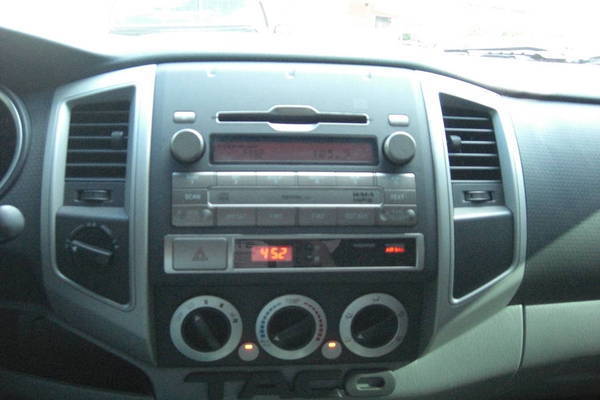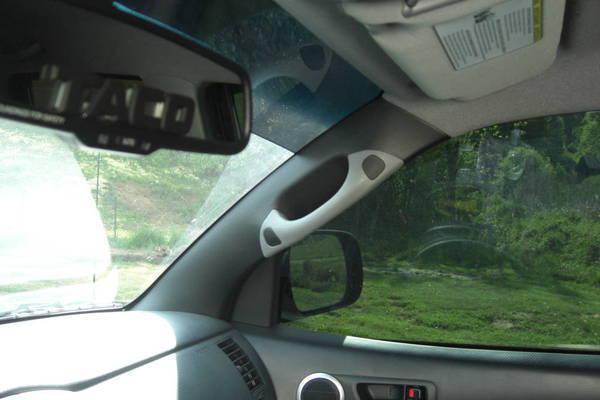 rear tow shackle.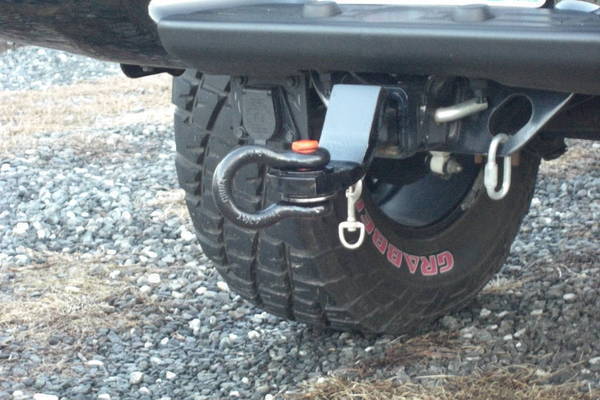 -Few more pics as it sits now: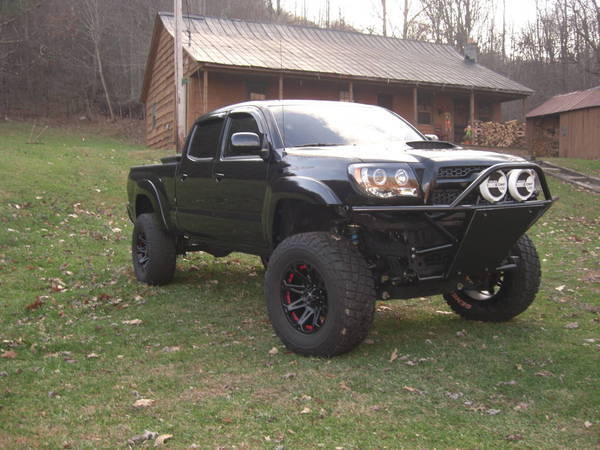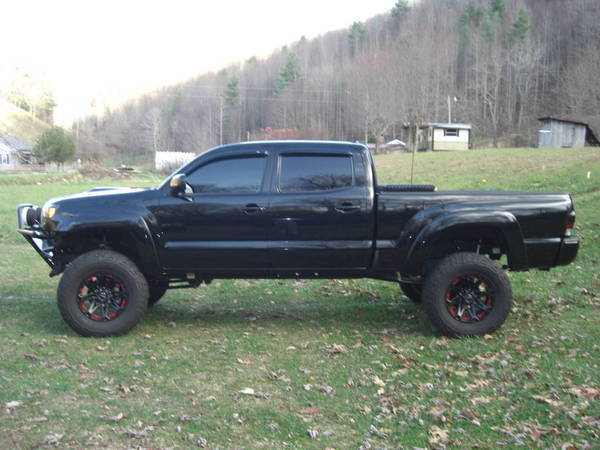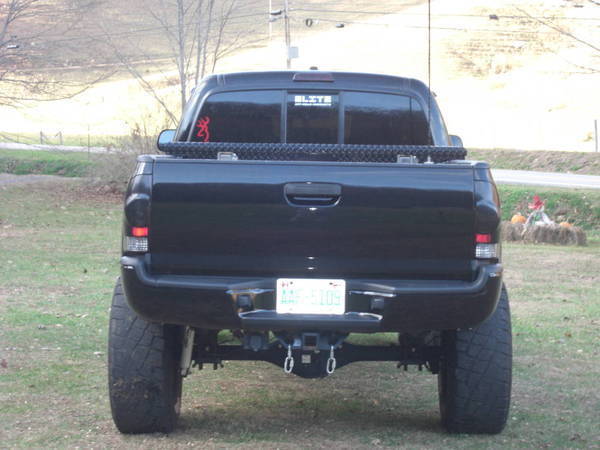 _Still to come:
-full skids
-staoshi grille
-regear to 4:88
-trd cold air intake
-relentless fab or elite sliders