MTD's Build
As she sits!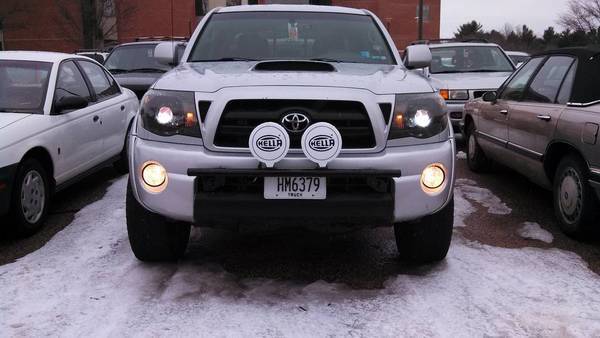 Mod List:
Magnaflow Magnapack Catback
3A racing tip
Bullbar
6 2 55W HID Hella 500 FF
Ultra Drifter Wheels
Nitto Terra Grapplers (terrible tire!)
Volant CIA with custom piping
Sony XVA-3000bt HU
2x JBL 8's
Ultra-Gauge EM
Escorte Radar Dectector
TRD Light Bar
Painted Engine Cover
Painted Trim Peices
DTRL
Painted Rear bumper semi gloss black
Stock Trd sport just picked it up.
Added bull bar.
Custom Light bar and 4 hella lights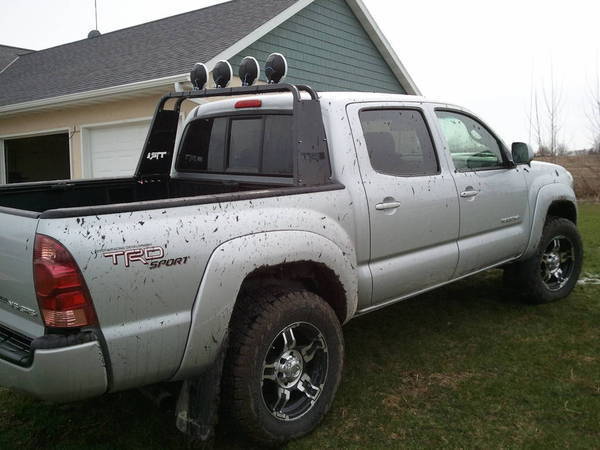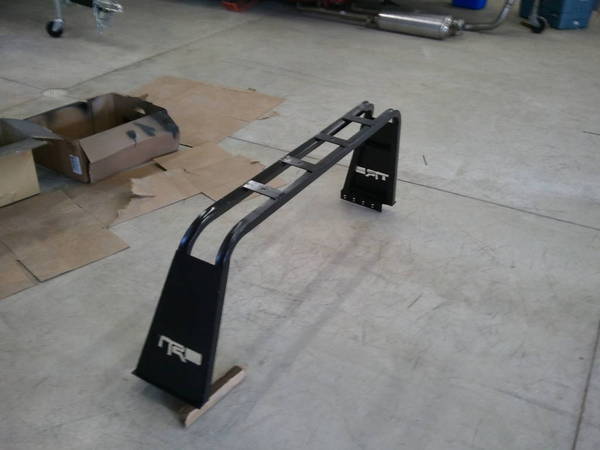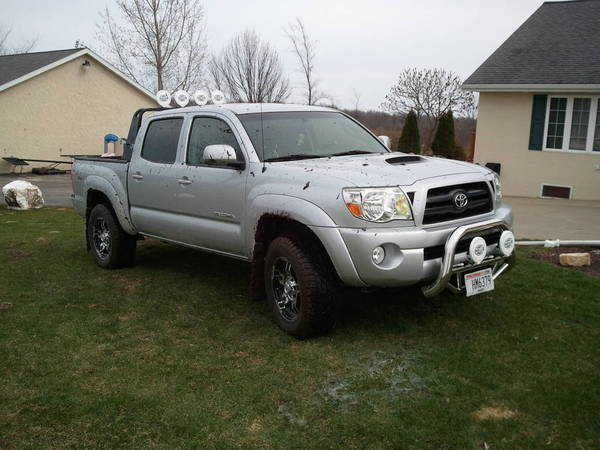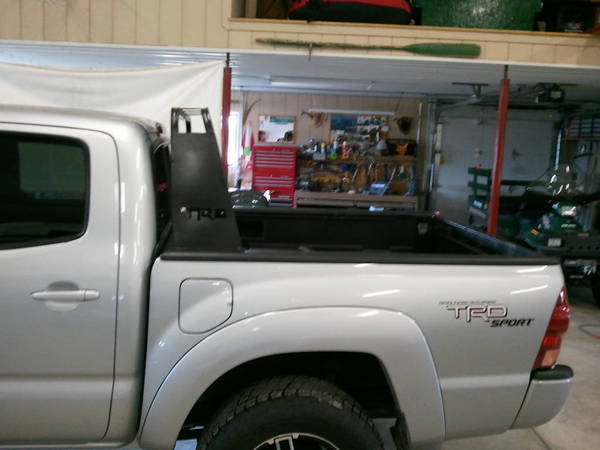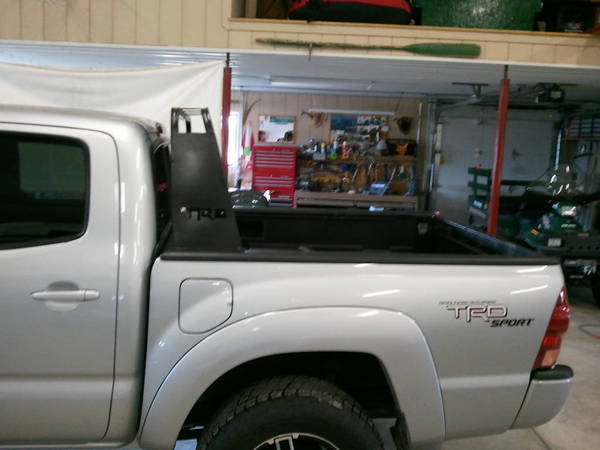 Mudding After lots of Rain!!!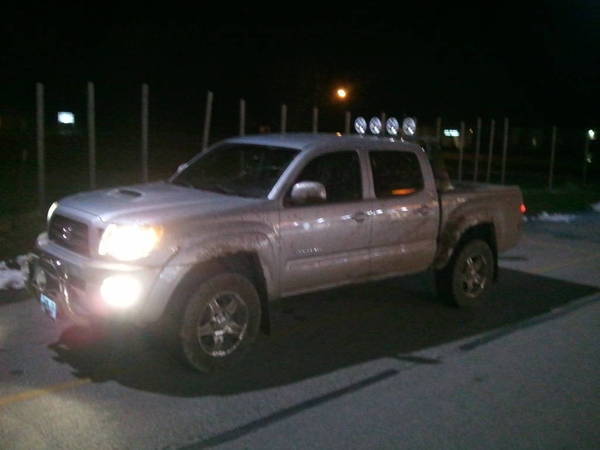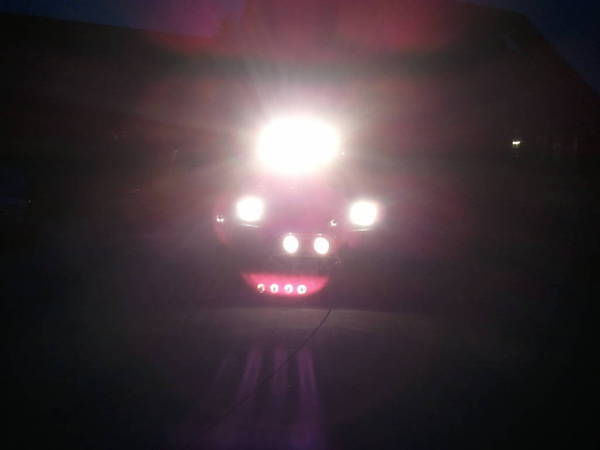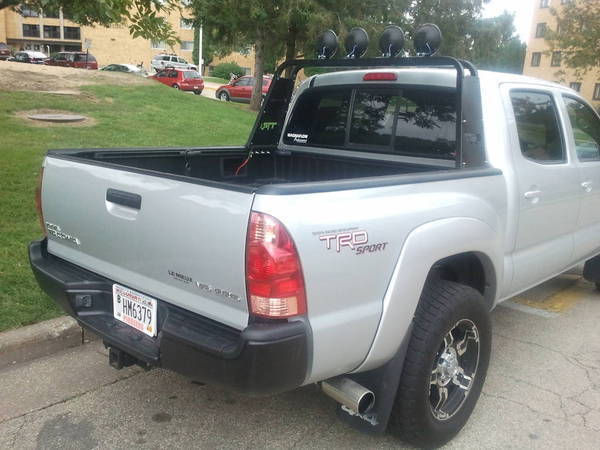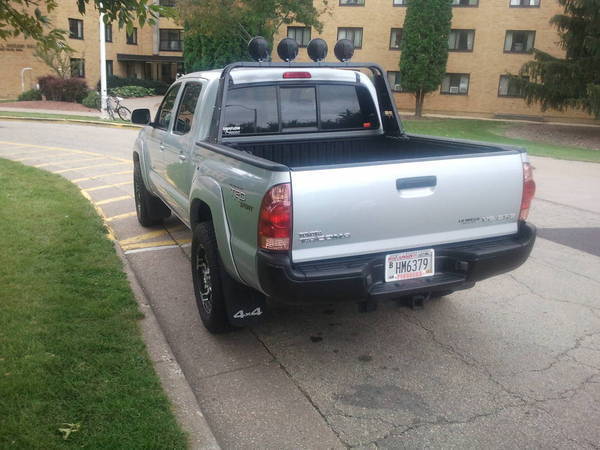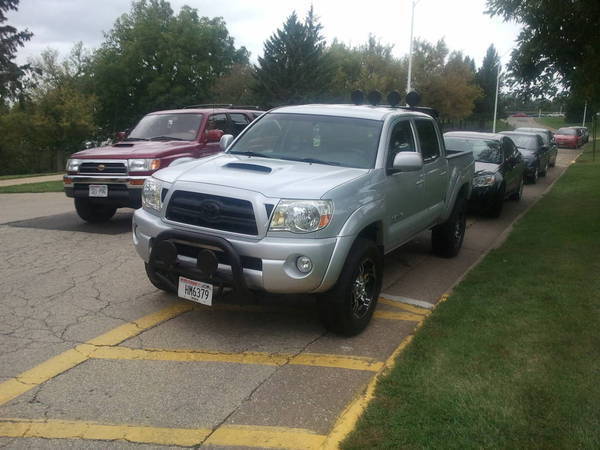 55w VVME HID kits In Hells
5000k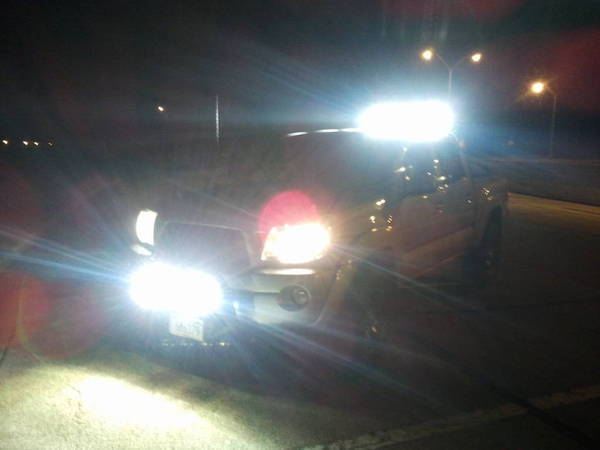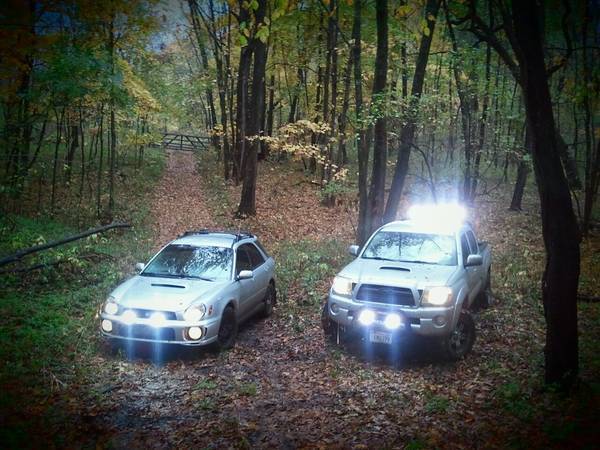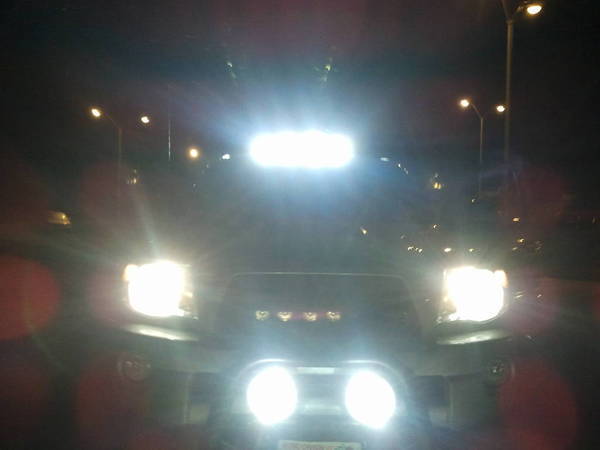 Bed lights How-to: http://www.tacomaworld.com/forum/lig...ome-light.html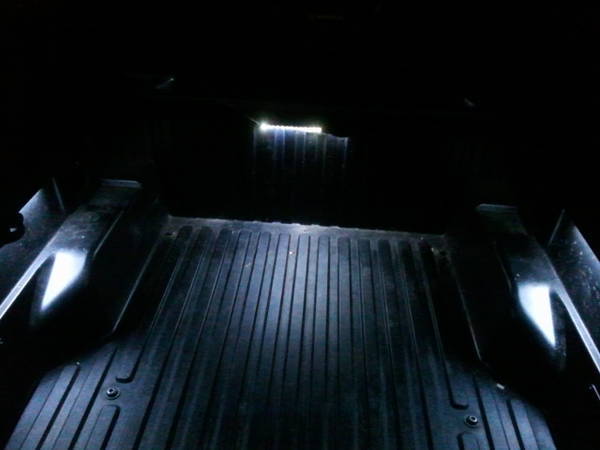 New exhaust tip: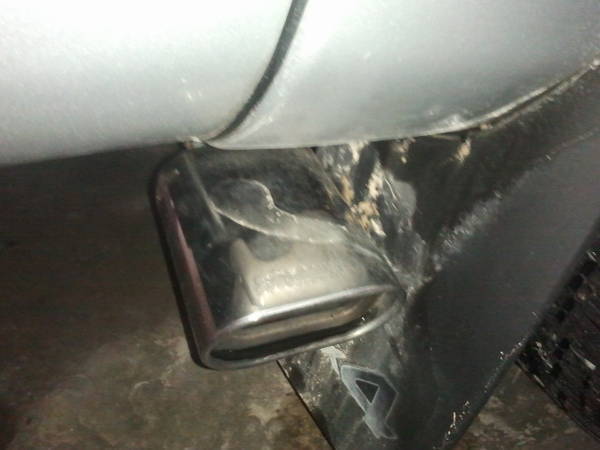 In this update:
painted trim pieces
escort radar dectector

I love this radar dectector gets cops up to 4 miles down the road where I live. Very impressed
Also came with improved ram suction cup mount. No chinsey little cups here!

New tip
Jl Subs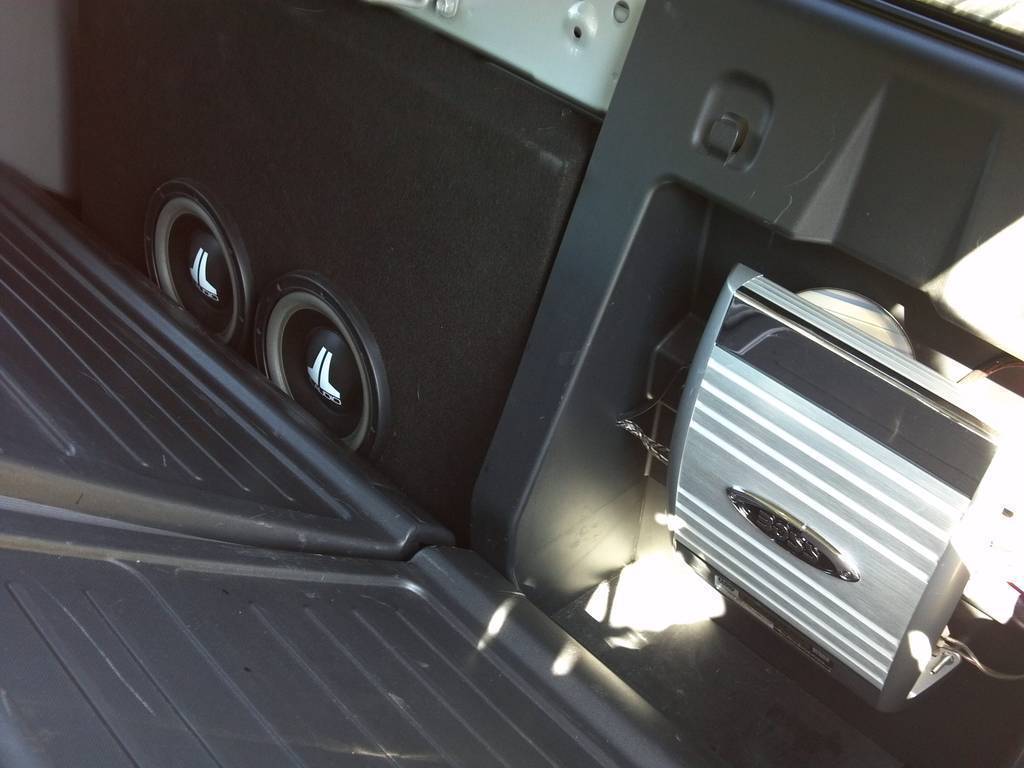 Removed 4 lights and Lighrack
This last thrusday I went out to my truck to go to the store to buy my girlfriend flowers... I went in got the flowers and came back out and noticed that there was something loose hanging from my truck. I go around to the back and someone took the liberty to rip all 4 of my rear hid ballasts off the truck... So at this point I'm like WTF!?
welll those are now offically gone, police gave up so the rack is for sale and I'm instaling a
Truck Covers USA Tonneau
.
Pre Theft Picture....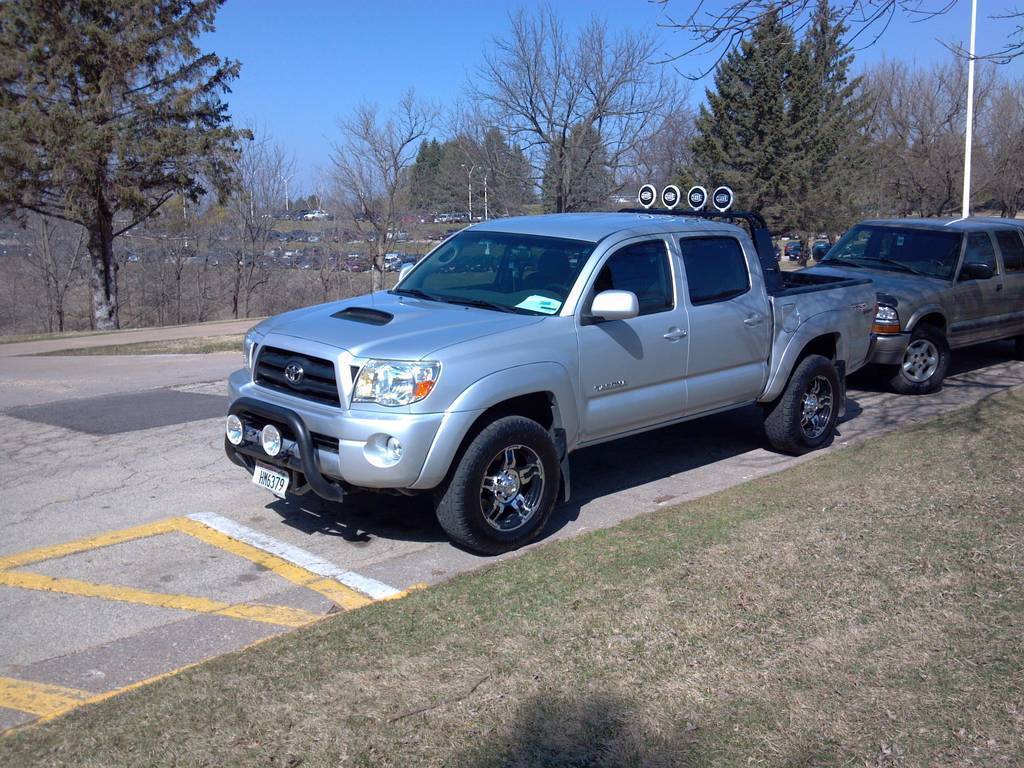 __________________________________________________ _______________
After the ballasts where stolen I rocked just the front light bar for a little while and also added some other mods: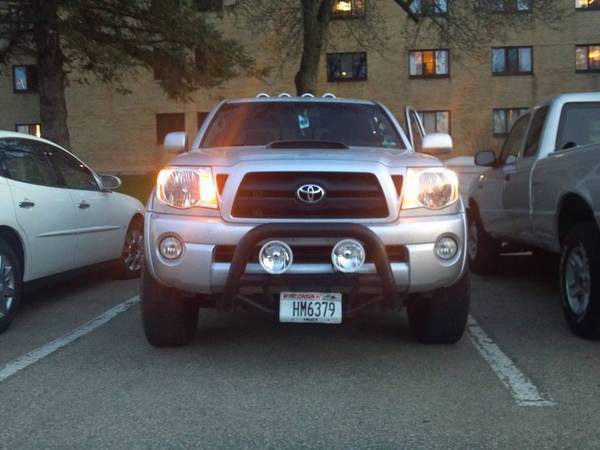 Next I started a small hydrographics business:
I didn't install these if any one wants to shoot me an offer for these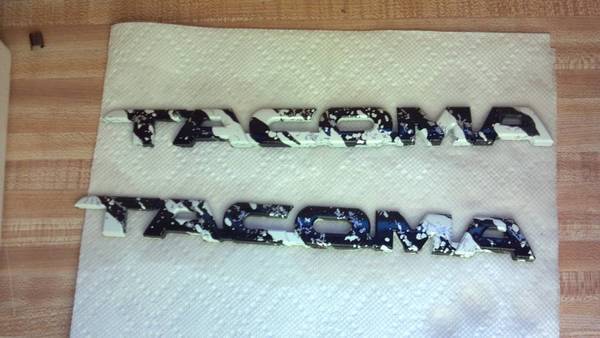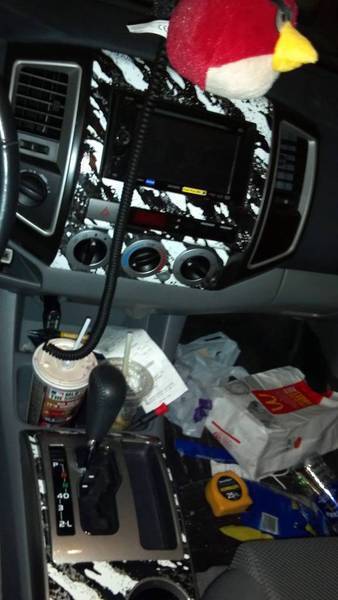 I then got tired of the bull bar and upgraded to an N-Fab street bar and replaced my ballasts that where stolen so I could run all 6 lights: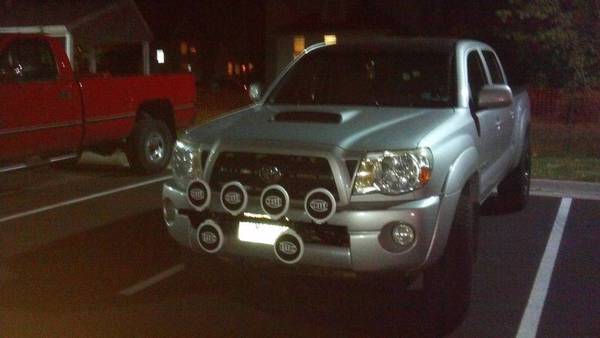 This lasted about a month before someone backed into me and smashed the lower lights
So now I'm running just 4 Hella 500's. I also picked up a set of 4300k hid's for the headlights. This was after the last ice storm: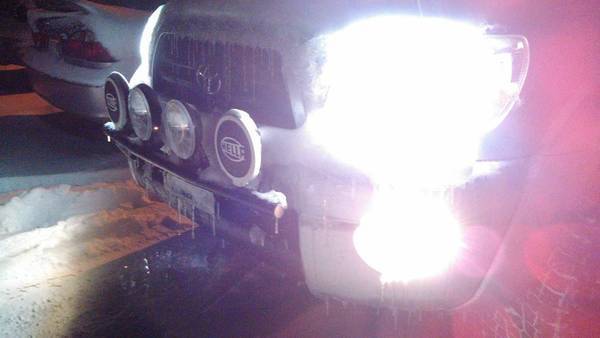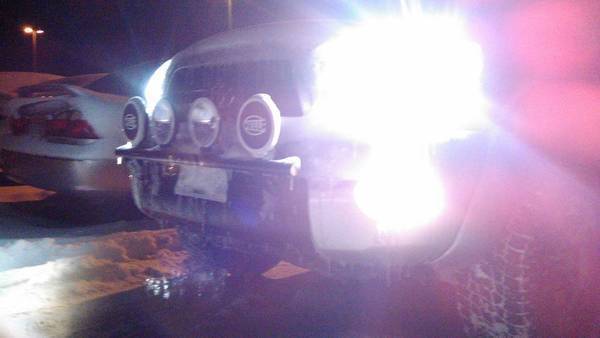 Well that same week some one hit me outside of my dorm, didn't leave a note again either, and I had to pick up a new tail set then: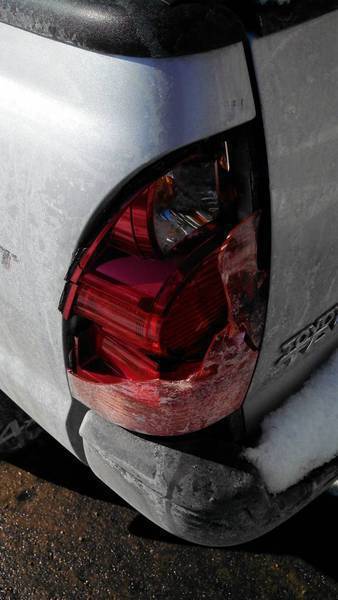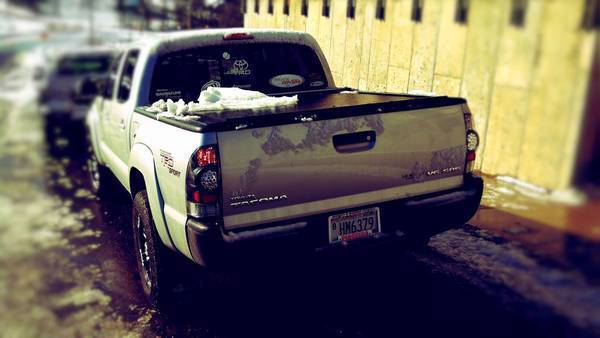 Next came the retrofit bug... I sold all the hella's when my 700FF's (55W HID) finaly came after being back ordered for months, and I got my self a stage III FXR kit from
the Retrofit Source
. A friend of mine who is a vendor for retro's on a cobalt forum hooked me up:
The Build: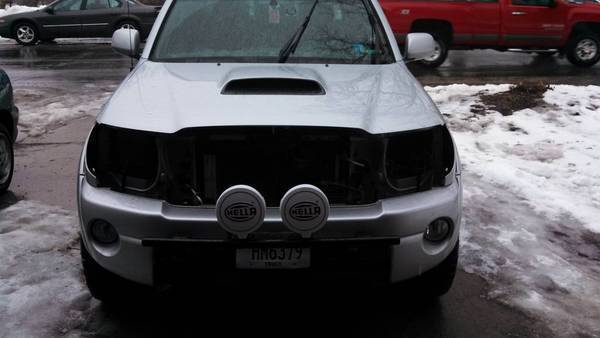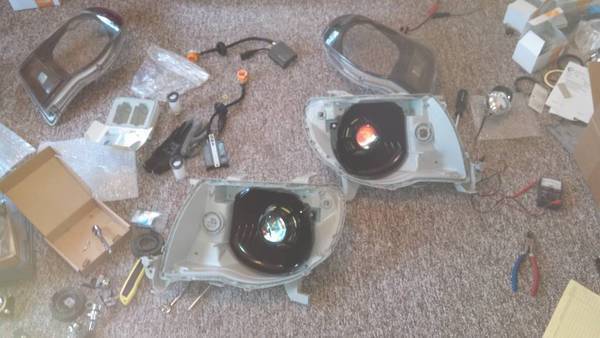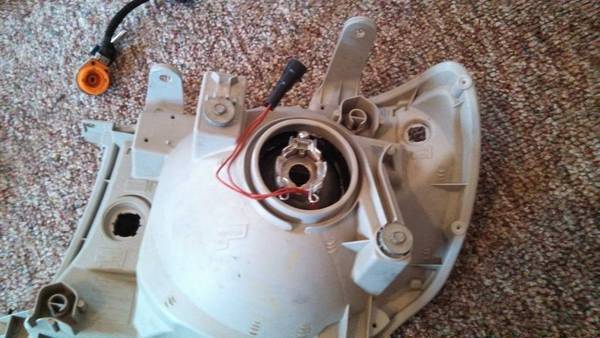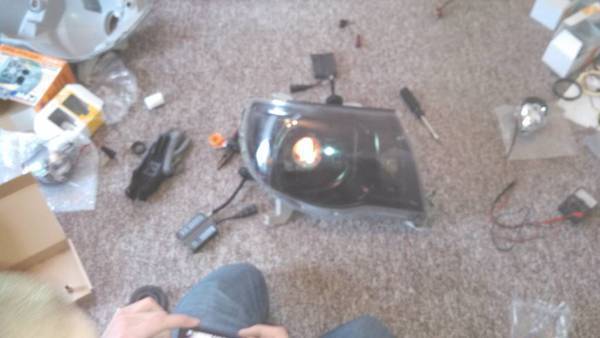 The Final Product: