So heres my build. She's my daily driver and won't be as intense as some others..for now.
2010 TRD Sport AC MGM
Wheels/Tires
:16x8 Procomp 8069/Wheelers Alloys / 265/75/16 Goodyear Duratrac
Engine/Performance
:WickedFlow 13" on stock piping,AFE Pro Dry,
URD
Maf
Suspension
: OME Nitros 9000, 884s, Rear TSB+AAL
Interior
isabled seat belt chime,Cheap all weather floor mats,Rugby paddle,Maglite Mount,USA-Spec Ipod adapter, Wet Okoles
Misc
: Trimmed/Plasti-dipped antenna, painted engine cover, removed front mudflaps
Stock, day i got it home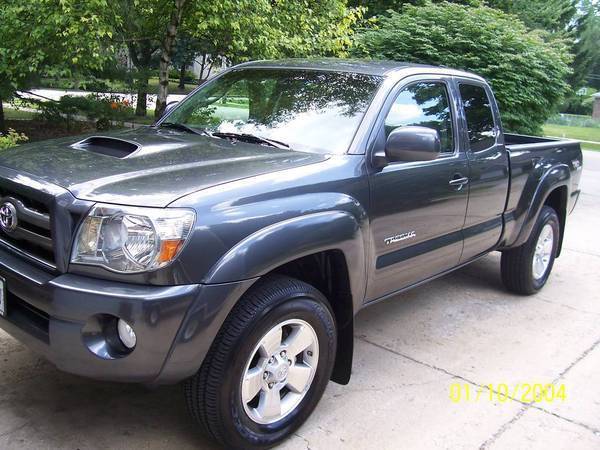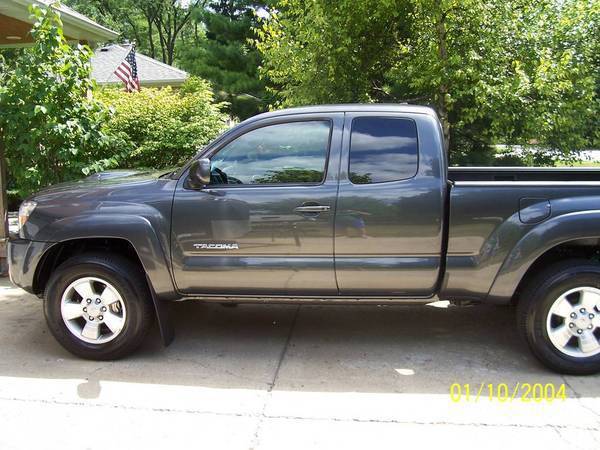 First "Mod"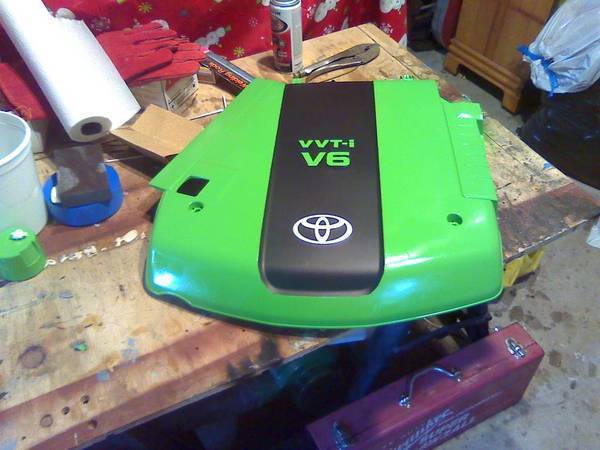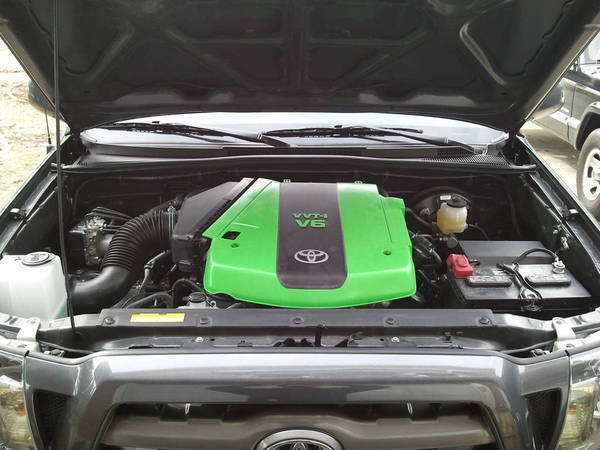 2nd Mod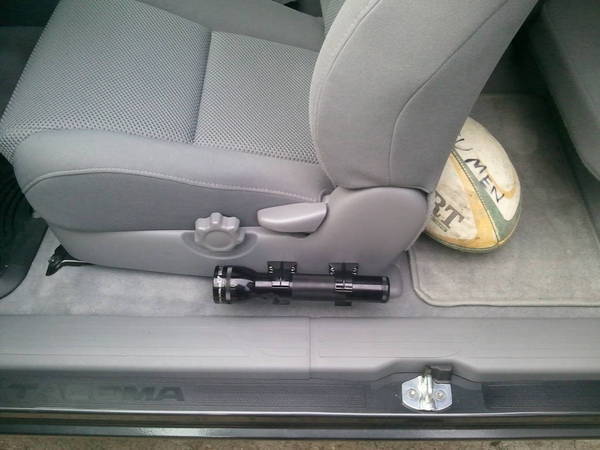 3rd Mod/Addition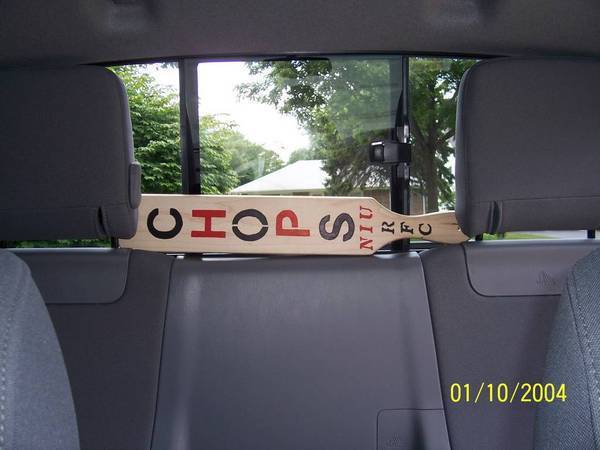 13" Wicked Flow welded on stock piping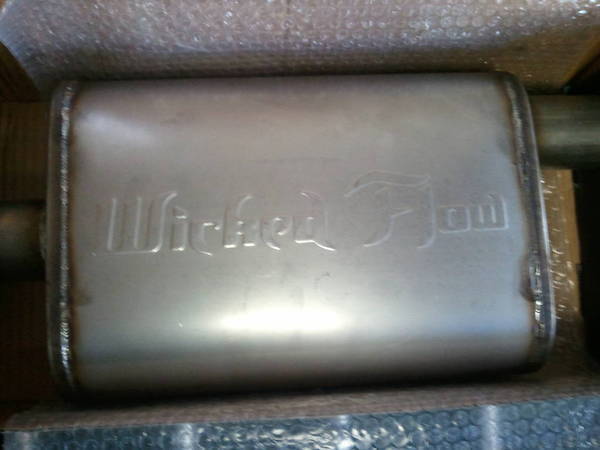 Rear TSB. This is a poor picture but oh well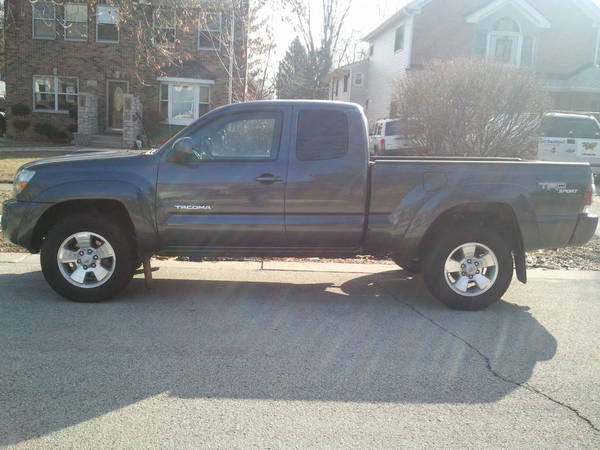 Shoes and Socks(Getting tires mounted on Procomps later today, hopefully.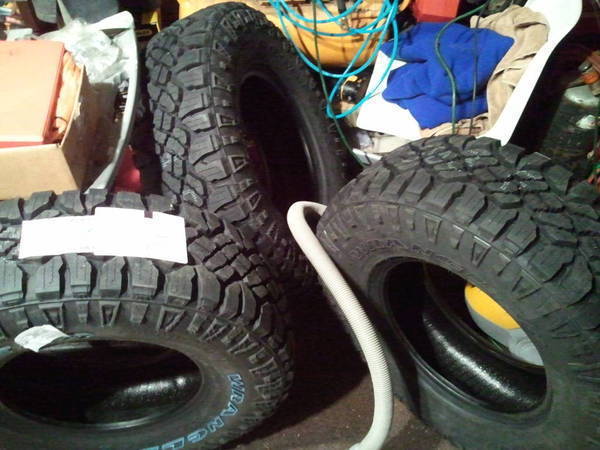 LIFT!!!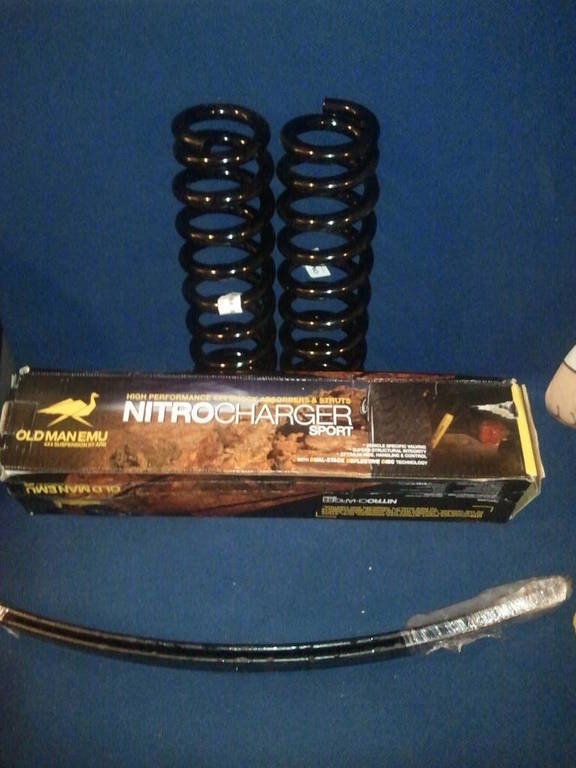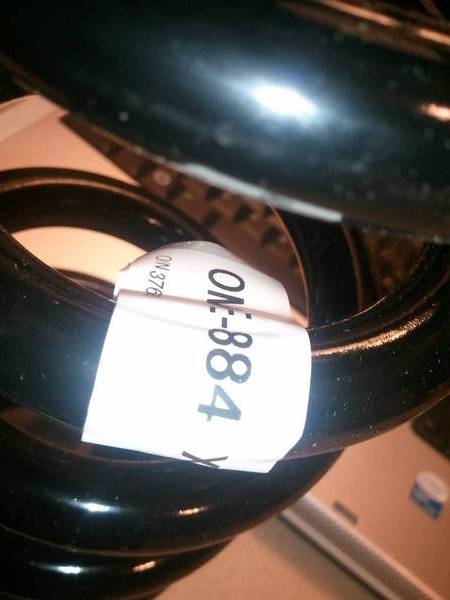 PRE LIFT. Hopefully it'll be on by Sunday. Got inline tonite, Rugby tomorrow, Pig roast Saturday...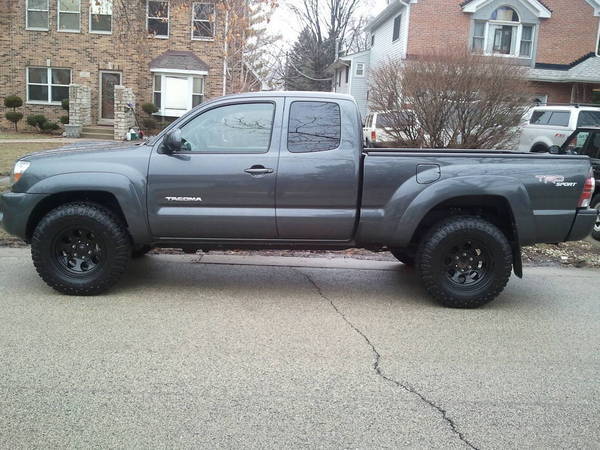 DDM HIDs 55watt 6000k with 35watt 3500k in fogs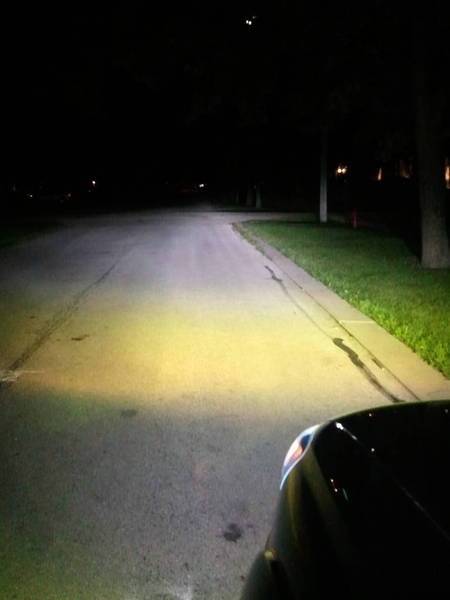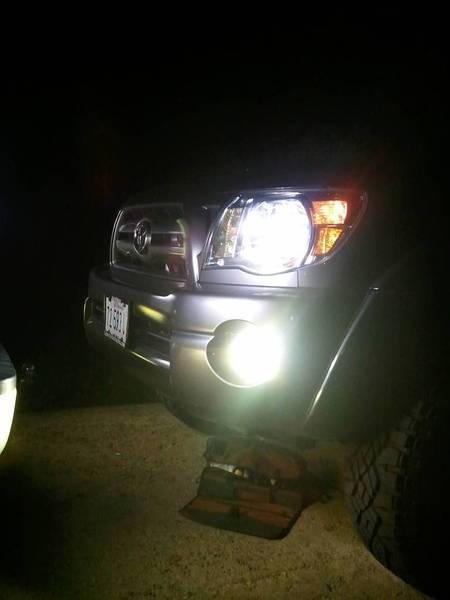 Future:
N-Fab RSP front bumper. I don't want a heavy bumper like
all-pro
or relentless it would be a lil over kill for me. Plus wana try and keep my mpg's up.
Rear Shocks: prolly 5160's
Adjustable Fronts: Not sure, wana keep it under 1k. considering icons and SAW
UCA's
DTLT-pending group buy
Tints
Projector retro
Possibly touch screen/dvd/nav: stock HU volume is terrible
Weathertechs
Leer Shell XL(For the dog)
Thanks for looking! Will update as time and money become more abundant. Leave comments/criticisms.