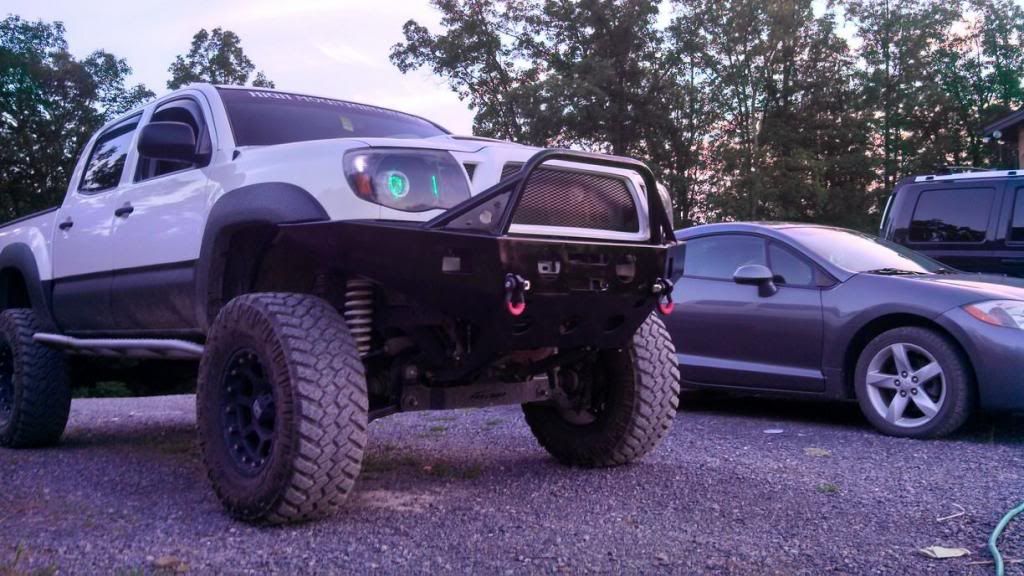 alright so here she is: 2010 TRD Off-Road with E-locker
suspension
8 inch alcan custom leaf packs
ome 886's
bilstein 5100's all the way around with 12 inch travel on the rear
Light Racing Upper Control Arms
Sway bar removed
Wheels and tires
17x9 kmc strike wheels
35x12.50 nitto Trail Grapplers
Armor
Relentless Fab Front bumper with Summit gaurd
Armor Tech Off Road rear bumper
Elite Off Road Rock Sliders
Exterior
Satoshi Grill made by (homertaco)
Tinted Tailights
color matched grill
TRD sport hood
13% tint on the front windows
5% on top of the facotry rear windows and back glass
5% tint stip across the windshield
Lo Pro Truxedo tonneu cover
Herculiner bed liner
Weather Tech
Window Visors
Exhaust- Flowmaster Super 44 dumped above rear axle
line-x rockers and flares
Interior
Maglight Mount on side of drivers seat
Scangauge II
Wet Okole Camo Seat Covers
Weather Tech Floor mats
Spatter painted A-Pillars
Spatter painted headunit trim and shifter trim
Stereo System
Headunit= Pioneer 4300 double din touch screen
Speakers- Precision Power 3 way component stage
Subs= Precision Power 8 inch sound quality subs
Amplifier= Rockford Fosgate power series 400.4
Lighting
Headlights- Retrofits including oem toyota ballast, phillips bulbs, gatling gun shrouds painted white, morimoto mini D2s projectors
White led Running lights in the headlight housing
White led Map, dome, and tag lights
White Led turn signals on the side mirrors
Kragen 7" hid off road lights
PIAA 4" ATP lights for fogs
Coming soon
East Cost Gear Supply 4.56's with arb air locker in front diff
Flat Tire Mount in The Bed
warn 10,000 pound winch
The day i brought her home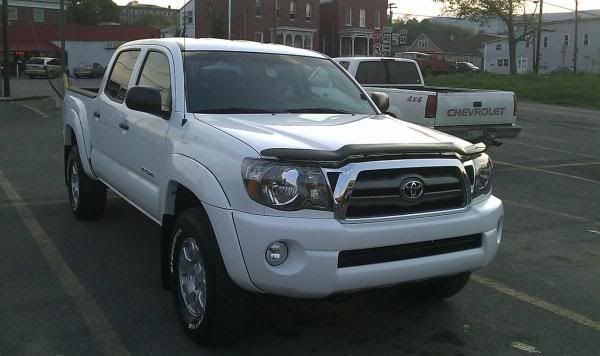 then with the 20% tint all the way around and a fabtech 3 inch spacer lift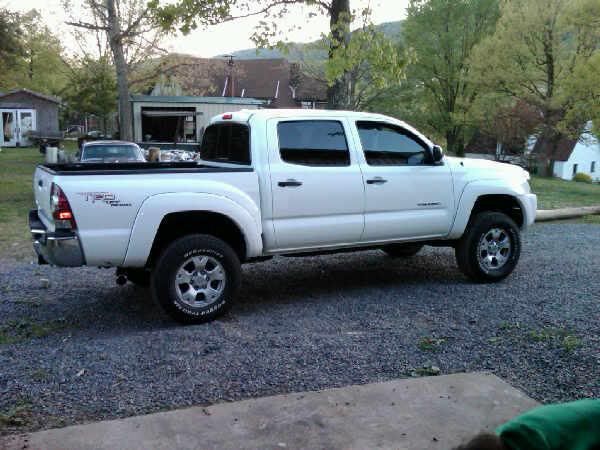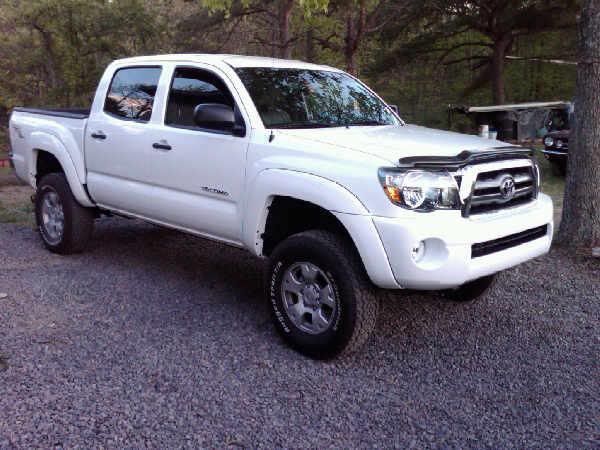 then wanted to get my wheels and tires so i went with the 18" kmc rockstar wheels with 32x 11.50 nitto terra grappler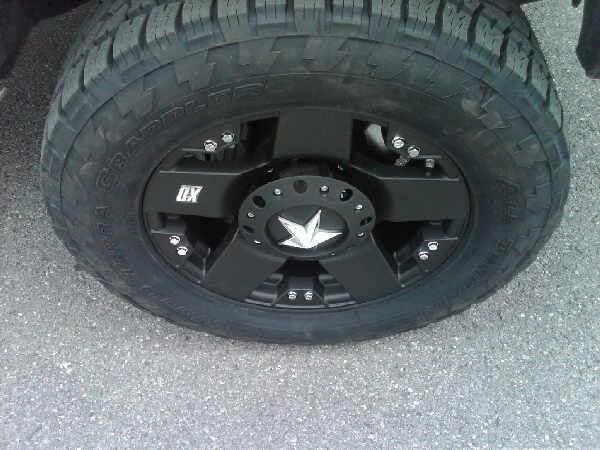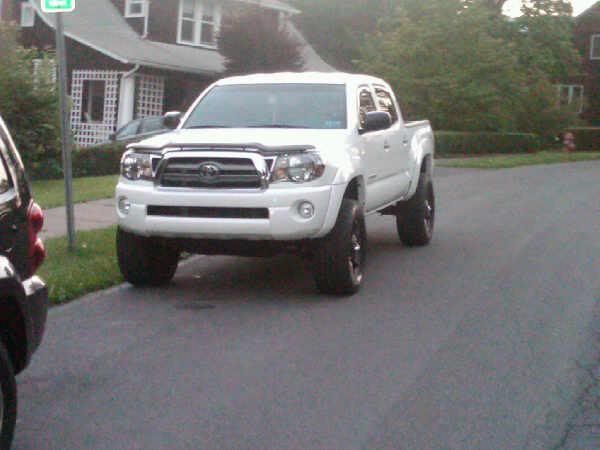 then about 3 months later i was at the college where i live and while i was in class someone deciedes they are going to hit me! so i then had the grille surround, bumper valence painted, and new black headlights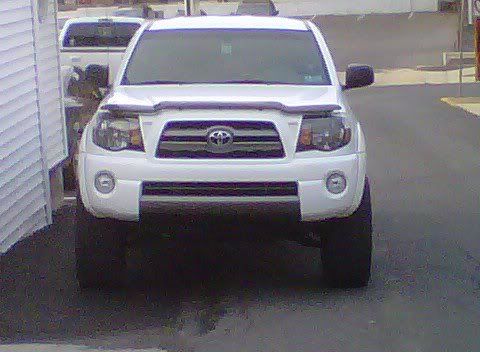 i then decided to take off the mustache on the front to see if i liked it which in fact has not been put back on.
well after about 4 months of having a 3 inch lift i was tired of still not being tall enough. So it was time to get a 6 inch lift. Ended up going with a Pro-Comp Stage 1 lift.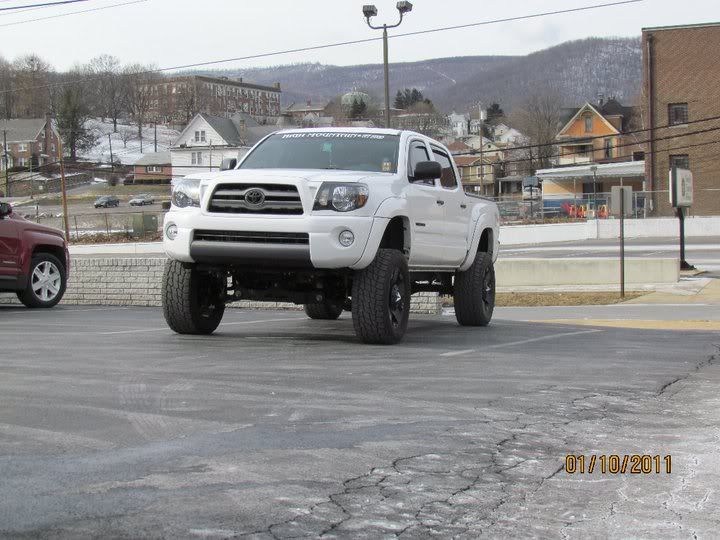 \
Now time for some bigger tires. Went with Nitto Trail Grappler 295/70/18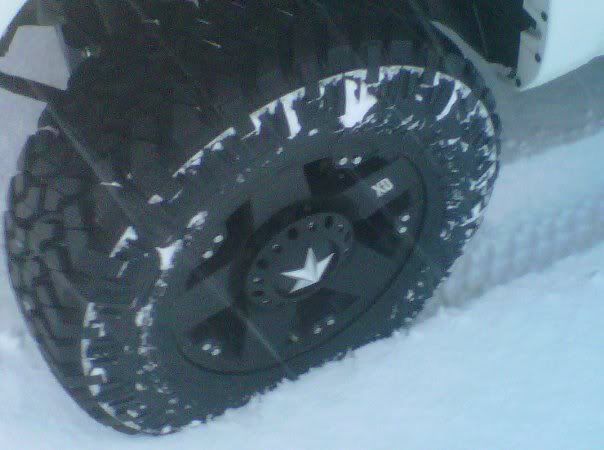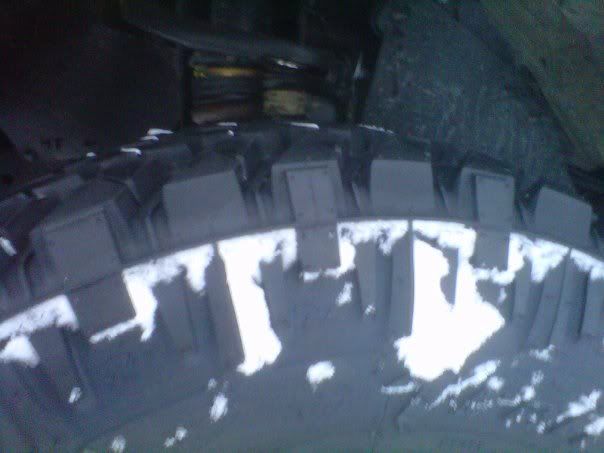 Now with all the exterior pretty much done this is how she sits i am the one to the left with the hat lol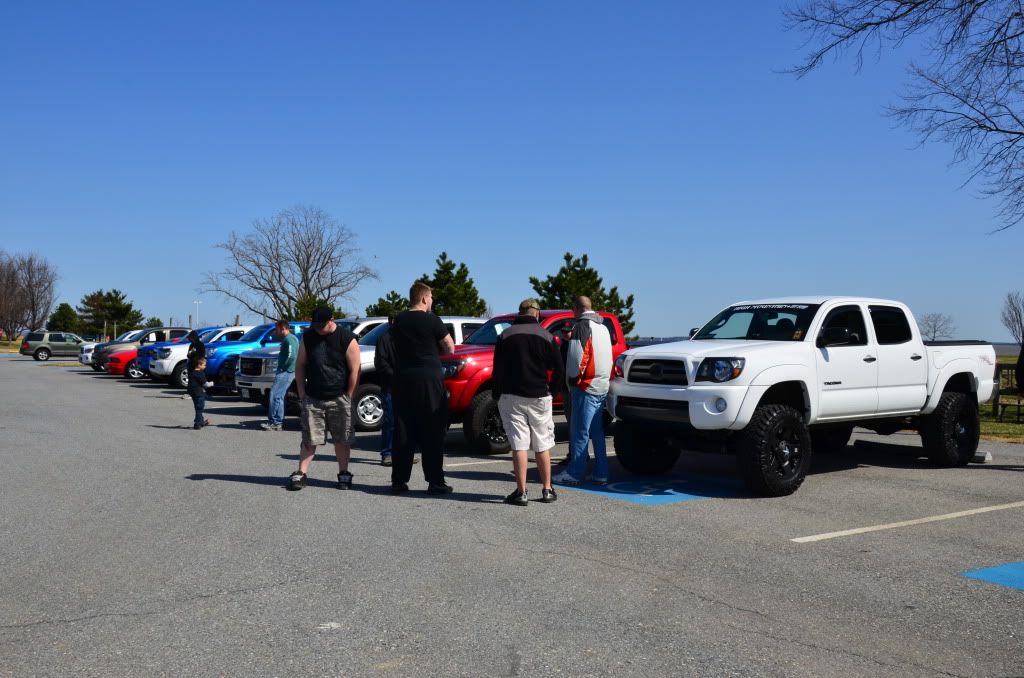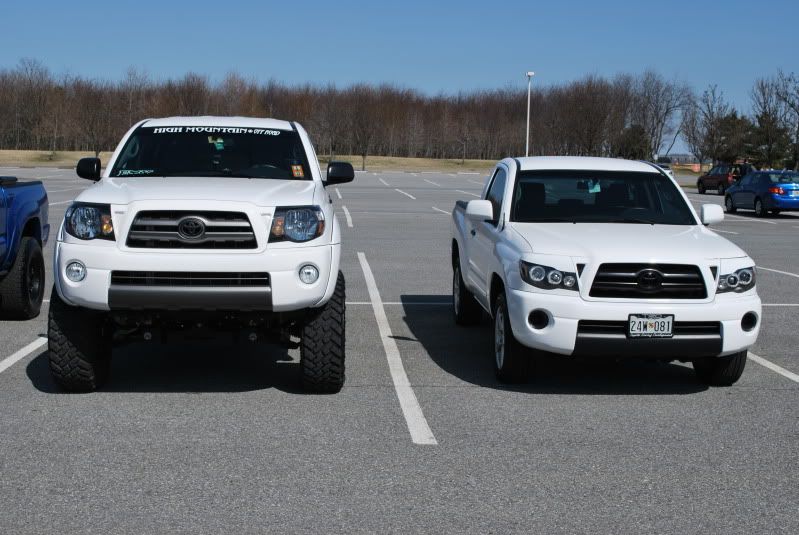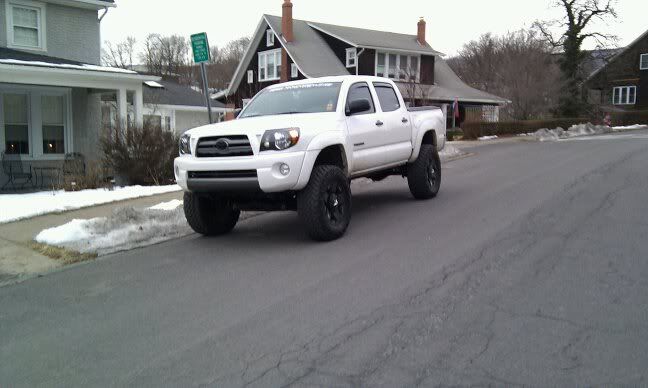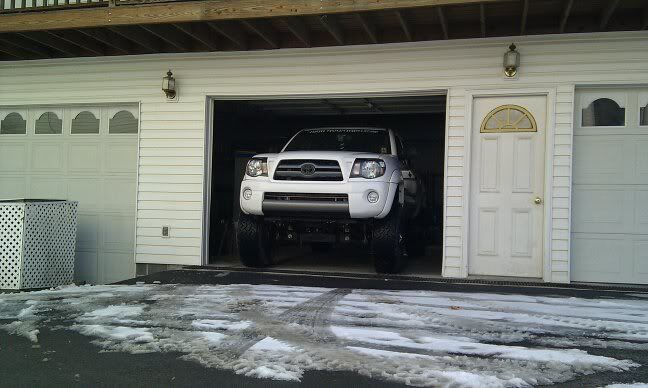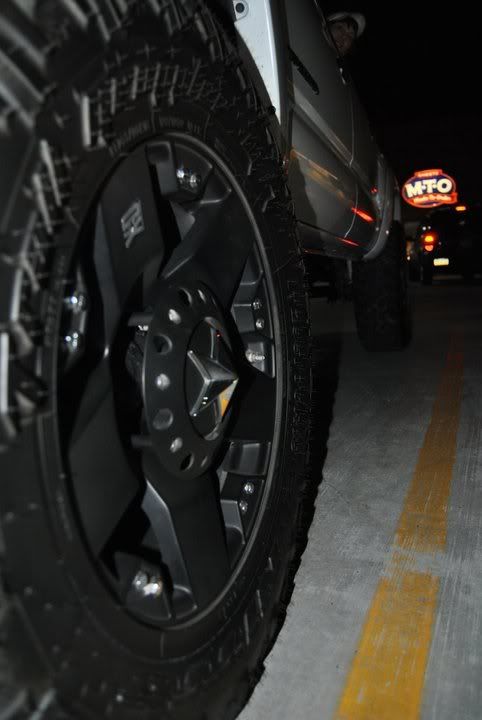 Now i am currently working on a stereo system for the truck behind the rear seat. the subs are in and every thing is done but still need to finish my amp rack will put the pictures in here of the finished product when done but here it is so far. A friend and I built everything.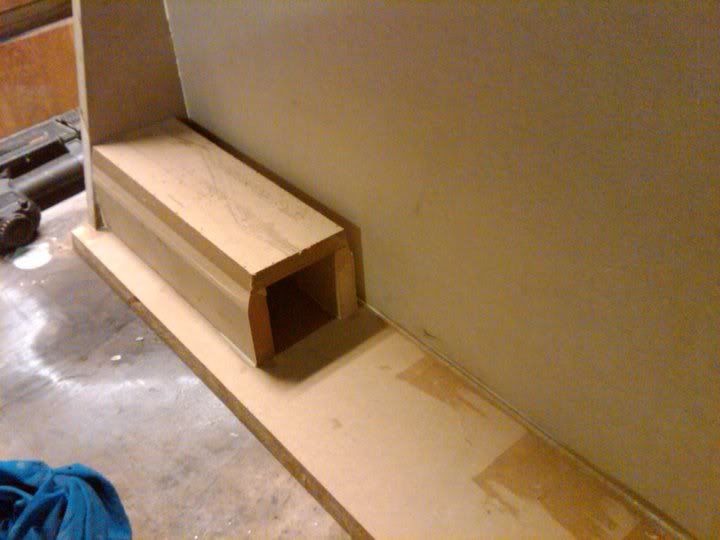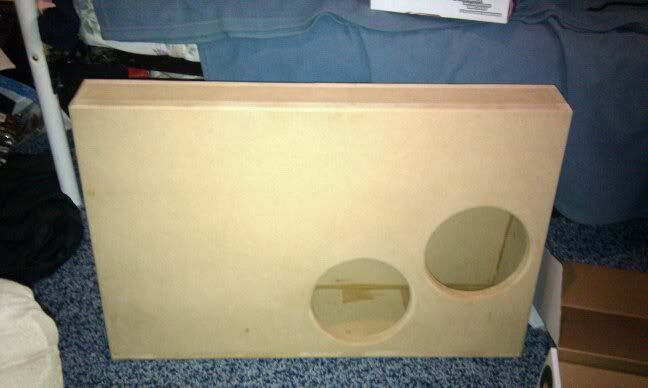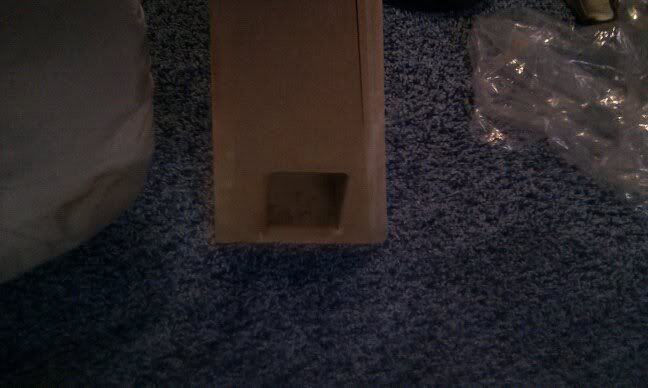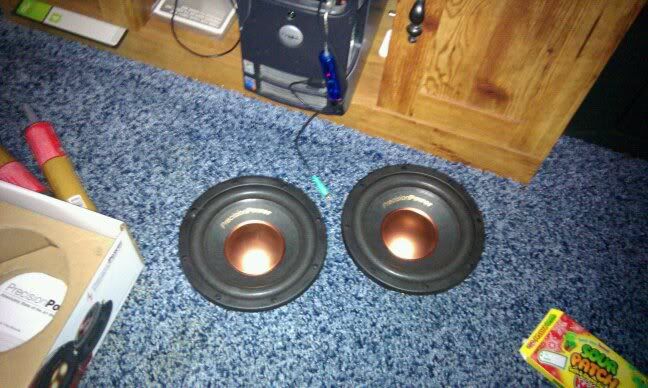 Added some 55watt hi/lo 4500k hids and 35watt 4500k fogs
here are just the fogs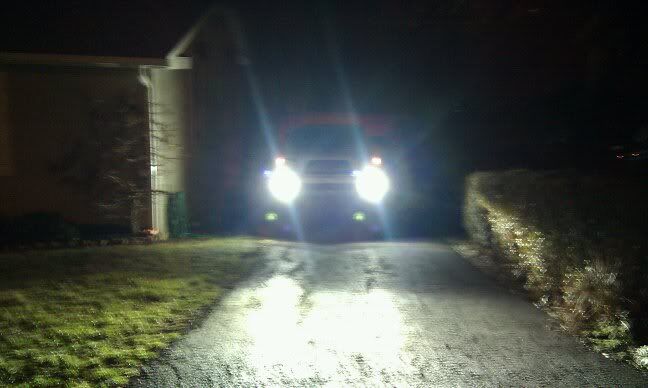 Hi/lo and fogs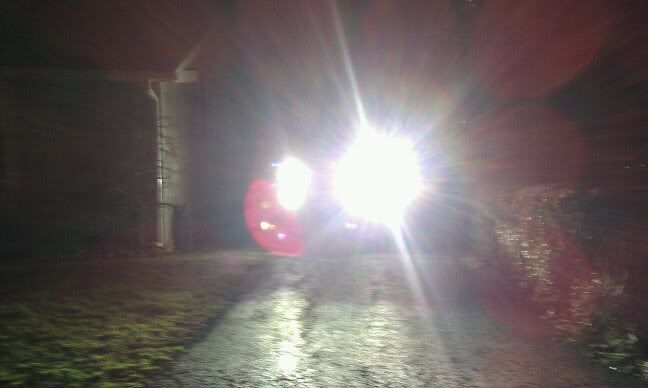 Went and did a little wheeling the other night got one picture
Leave me some comments on what ya think