Slimwood Shady's 09 Access Single Cab Build
Lighting
-The
Retrofit Source
Retro (GB) – DS2 Mini w/55watt ballasts and Phillips bulbs, Apallo Shrouds
-Rigid D2 (Driving Pattern)
-Anytime Fog Light Mod
-LED Dome and Map Lights (GB)
-
LED Bed Lights
(GB)
Audio/Visual
-Eclipse AVN 726e
-JL Audio HD 900/5
-JL Audio 13TW5
-Hybrid Audio Clarus components in all 4 doors
-Back up camera in rear view mirror connected to head unit for back up camera
-4Runner Blutooth steering wheel controls
-Completely sound deadened cabin (MLV, CCF, Dynomat)
-Columbia Overland Dual Battery Box w/2 Diehard Platinum Grp 35 Batteries
Interior Comfort
-Wet Okole Seat covers (GB) (Graphite grey and black with gun tote, seat heaters, map pockets)
-Wet Okole Arm rest mod (GB)
-Black
Weathertech
Digital Fit Floor Liners (GB)
-TRD Shift Knob
-
IMMRYO Rear View Mirror Relocate
(GB)
-ARB 50 Qt Fridge Freezer with ARB slide and tie down
Communications
-Uniden PRO510XL
-Wilson 1000 antenna
Suspension/Wheels/Tires/Drivetrain
-Icon Dynamics 2.5 Extended Travel Coilovers w/King Springs 14"x700lbs
-Icon Dynamics rear VS. 2.0 shocks custom length
-Total Chaos UCA
-Nitro 4.56 gears-ECGS Solid Spacer for rear
-ARB Front Locker (RD121)
-All Pro Expedition rear leafs
-All Pro U-Bolt Flip Kit
-16x8 Procomp 7089s
-
Bora .75" Spacers
-315/75/16 Goodyear MTRs with Kevlar
-Cab Mount Chop
-ATO Shackle Flip
-Super Bumps front and rear
Armor
-ARB Deluxe Bull Bar Bumper
-ATO Rear Wrap Around bumper w/tire carrier
-ATO Front skid plate (GB)
-ATO Transmission Skid
-ATO T-Case Skid
-ATO Gas Tank Skid
-BAMF LCA Skid Plates (GB)
-4x Innovation Sliders DOM w/Kickout (84")
Recovery
-Smittybilt XRC10 Winch w/in cab controls (regreased gears)
-Hilift 60" jack
-ARB OBA CKMA12
-Southeast Overland 3/8" amsteal blue line
-
Rugged Ridge
strap, d-rings, gloves, tree saver
-ARB Snatch Block 9000
-Bubba Rope
Exterior
-Debadged
-Sport Hood
-20% window tint
-Toyota Bed Mat
-Redline Hood Struts (GB)
-Leer 100r Topper
-Protrack Roof Rack (on topper)
-AVS In-Channel Window Deflectors
-AVS
Hood Deflector
-OEM Roof Rack
-Homertoshi
-ruggedT
Bedside Decals
-ARB Awning
Performance
-TRD Exhaust (chopped over axle)
-
OCTaco extended stainless steal brake lines
(GB)
-ARB Safari Snorkel
-EBC Green Stuff Brake pads
-EBC dimpled and slotted rotors
July 22, 2009 I purchased my first brand new car, Silver Streak Mica 2009 Toyota Tacoma Double Cab TRD Off Rd Edition. I got it with a Remote Start Alarm, Tube Steps, TRD Exhaust, Tow Package, First Aid Kit, Floor Mats, 6 Disk in-dash CD Changer, and iPod Adaptor all for $30,000.
My first mod was the
Undercover
Bed Cover
Then I put on the
ICON
2.5 Ext travel Adjustable Coil Overs, TC UCA, U-Bolt Flip Kit and
All Pro
Expo Leaf Pac, Pro Comp 7089 16x8's wrapped in BFG A/T 285/75/16's
Redline Hood Struts..
Then I got someone to trade me hoods as well as I scored a TRD Skid Plate and painted my lower valence black. I also bought a Sport Grill…
I finally decided to work on the interior since I spend so much time in the truck. I got Weathertechs, Wet Okoles (arm rest mod as well), lighted 4x4 switch, Eclipse AVN 725e, Hybrid Audio Clarus highs in the front and rear, JL Audio 13TW5, JL Audio HD 900/5 amp. I also painted the center console black along with the radio bezel…
Then I decided to sound deaden the entire truck…
http://www.youtube.com/watch?v=I1kSwIP8AxM
http://www.youtube.com/watch?v=XlWcZLfBjsk
http://youtu.be/NHxfzPq14i4
http://youtu.be/8iI5BmKOxyo
http://youtu.be/0Jh1pyvylD0
http://youtu.be/6QkufF88OKw
http://www.youtube.com/watch?v=gMoY6eNzyu8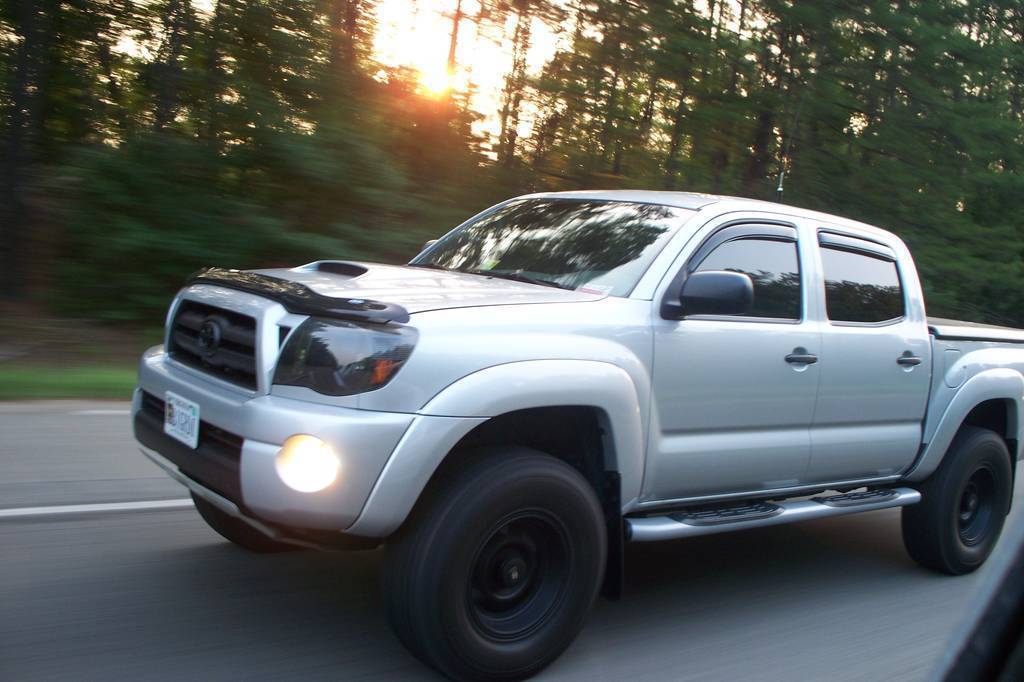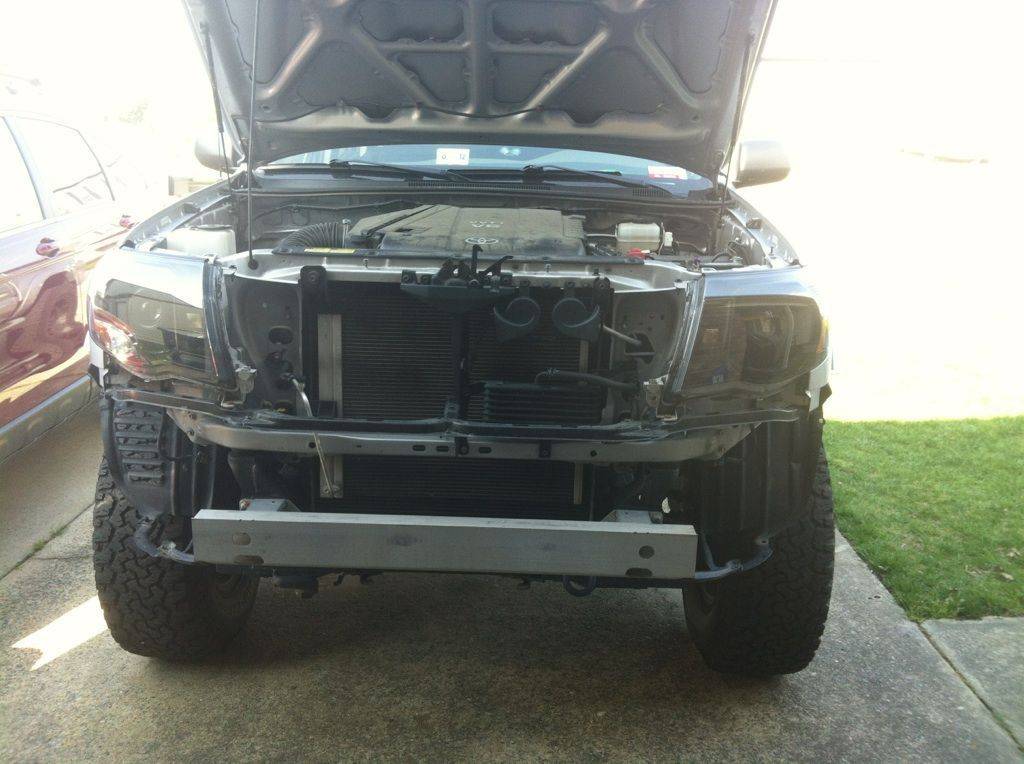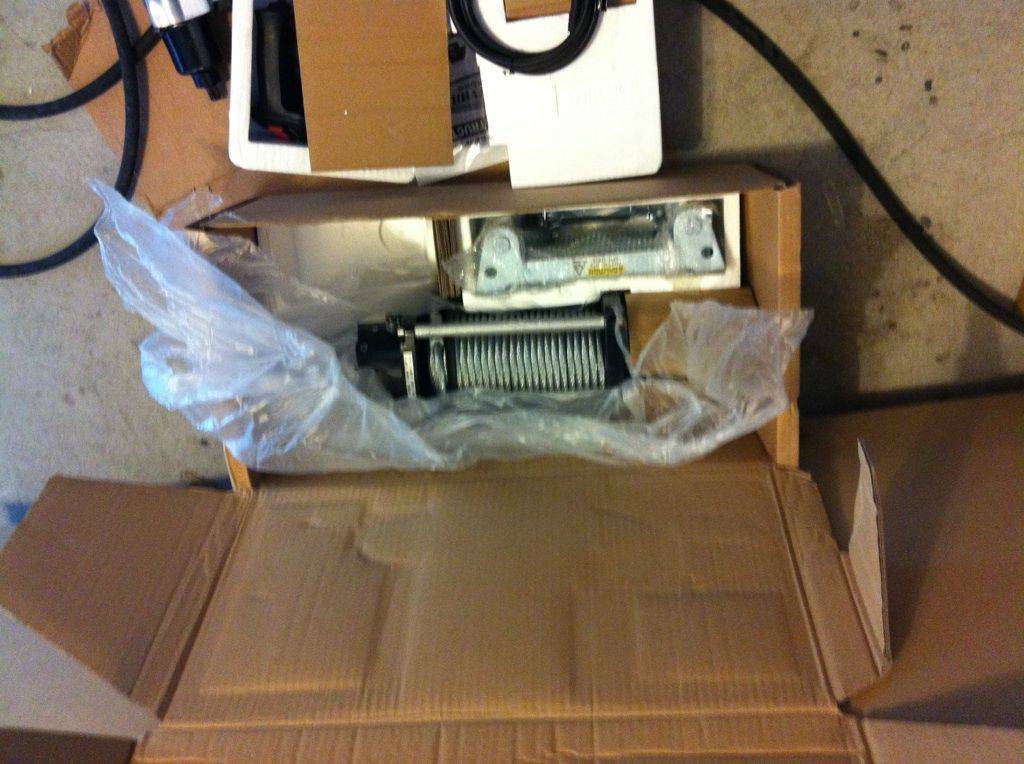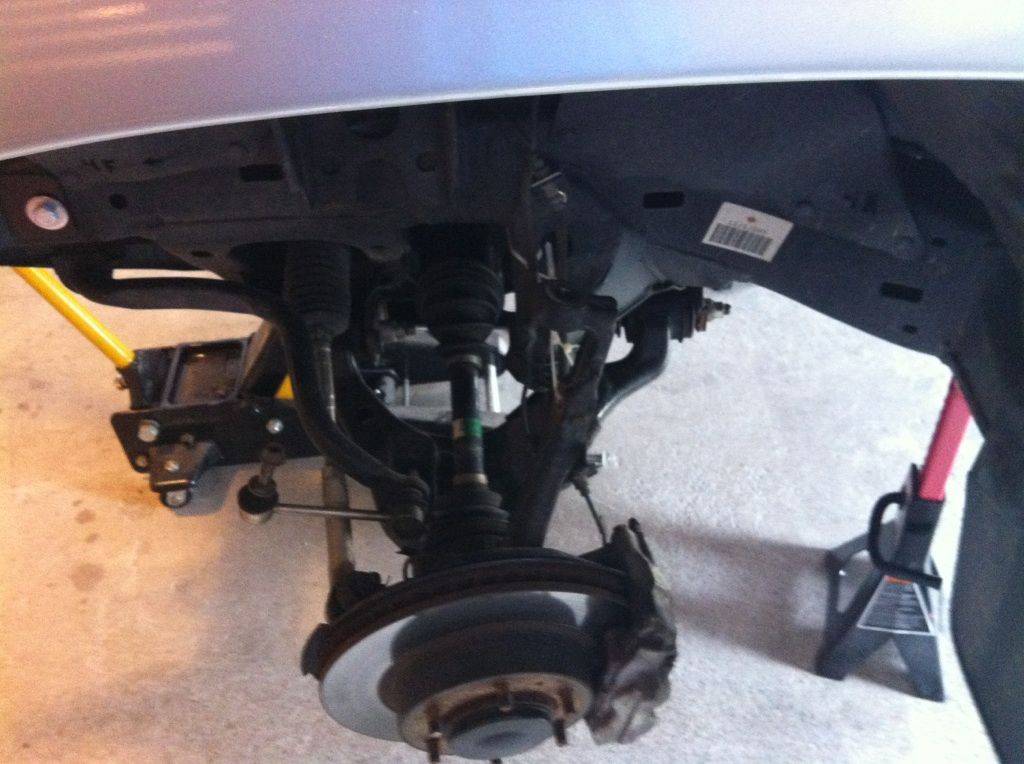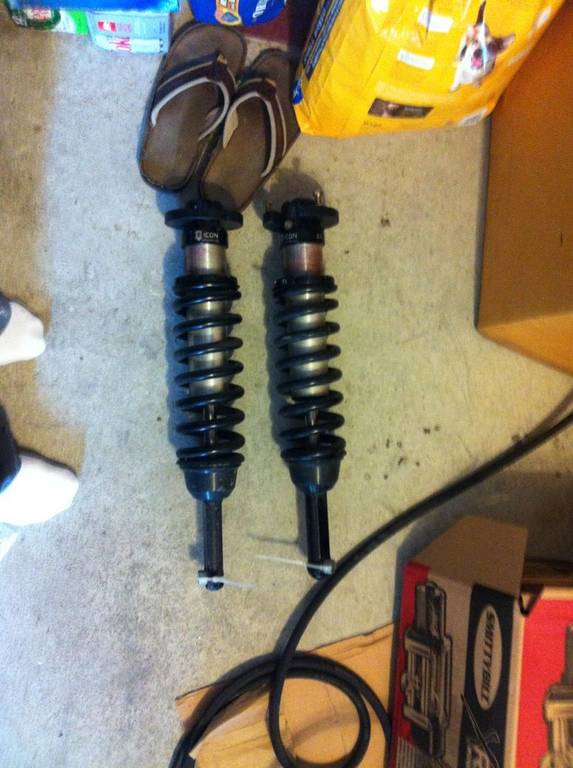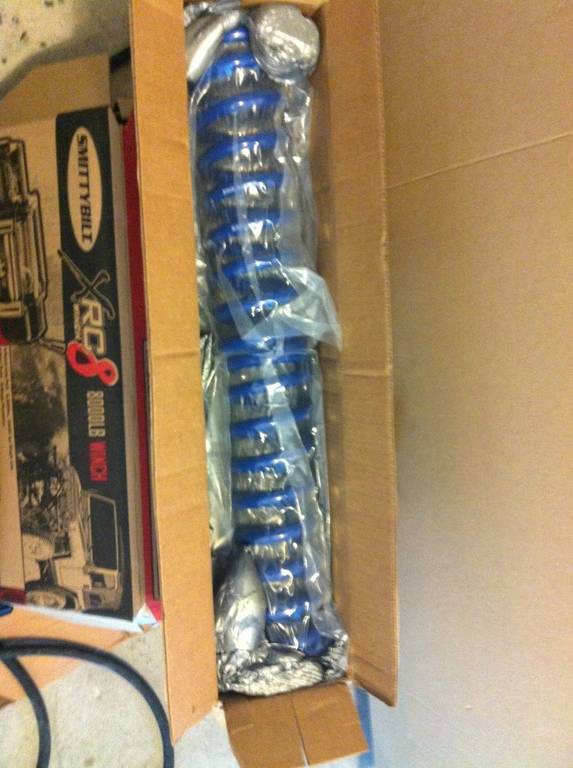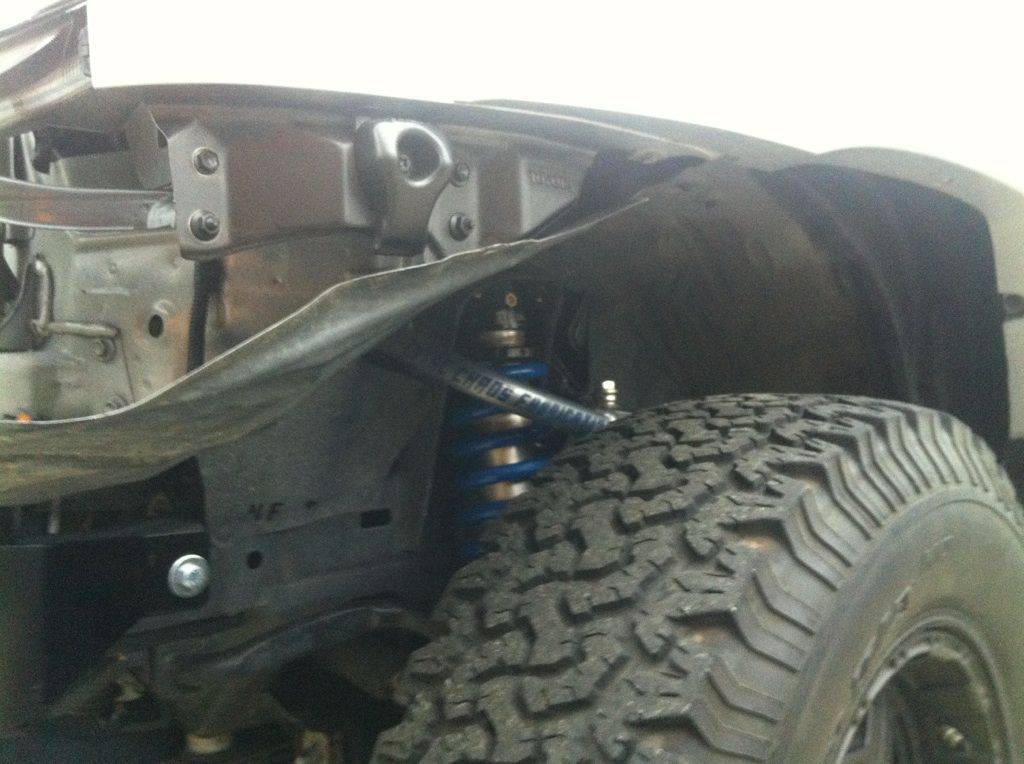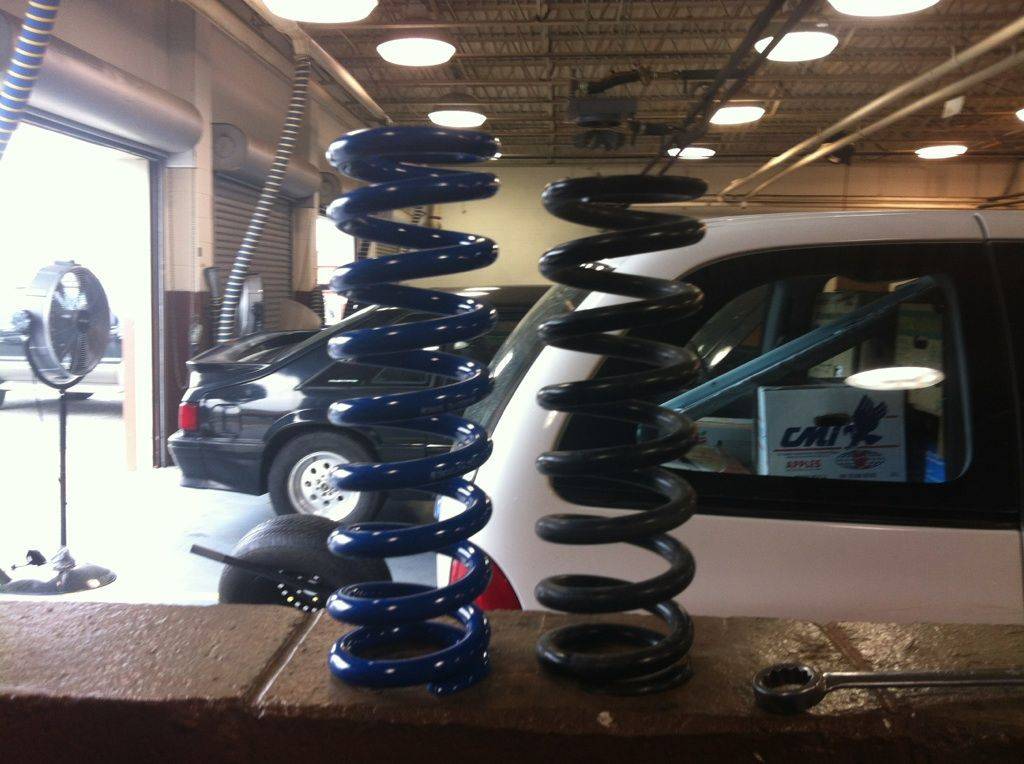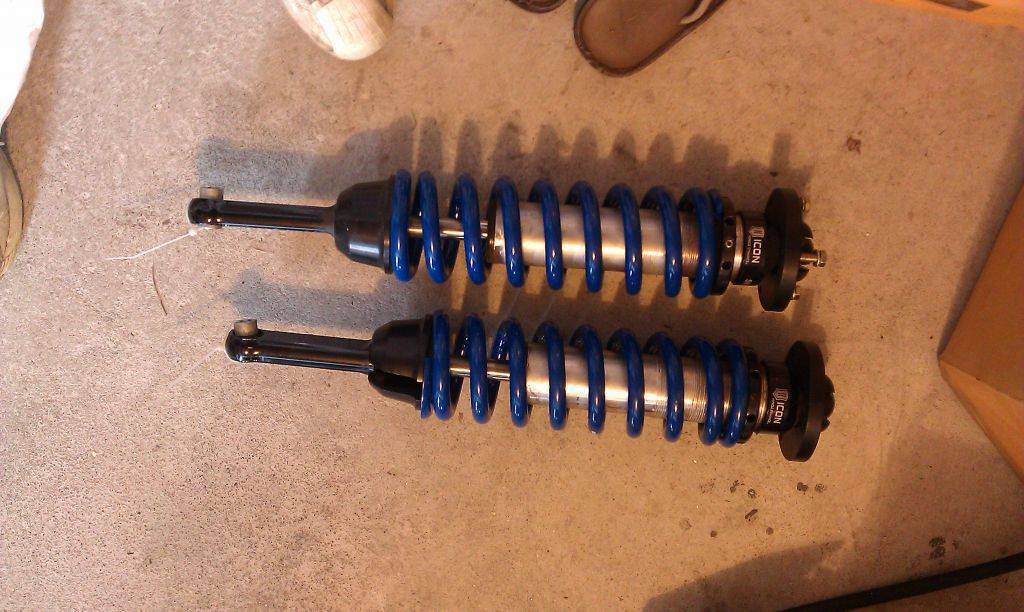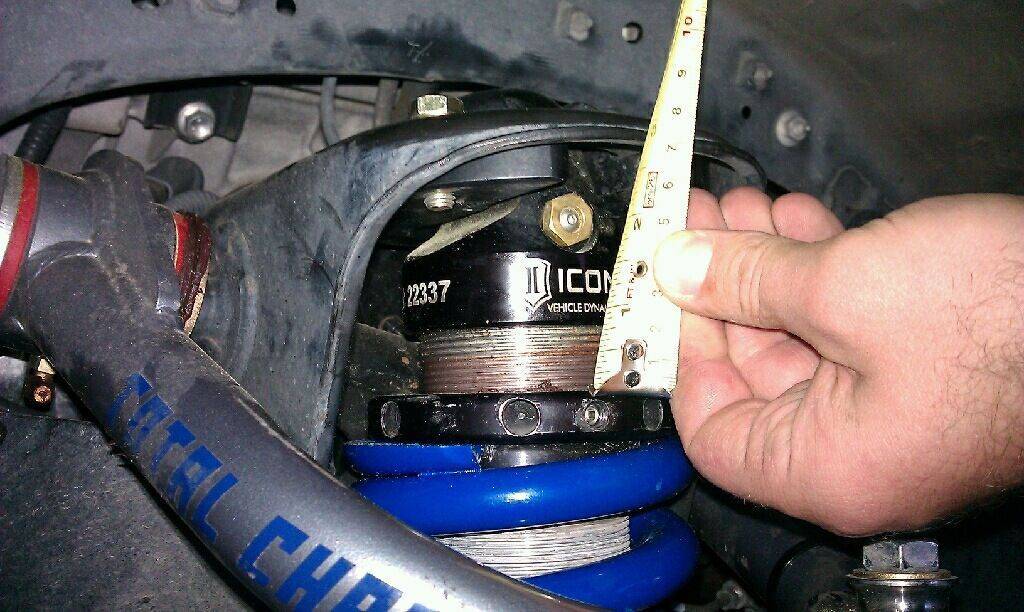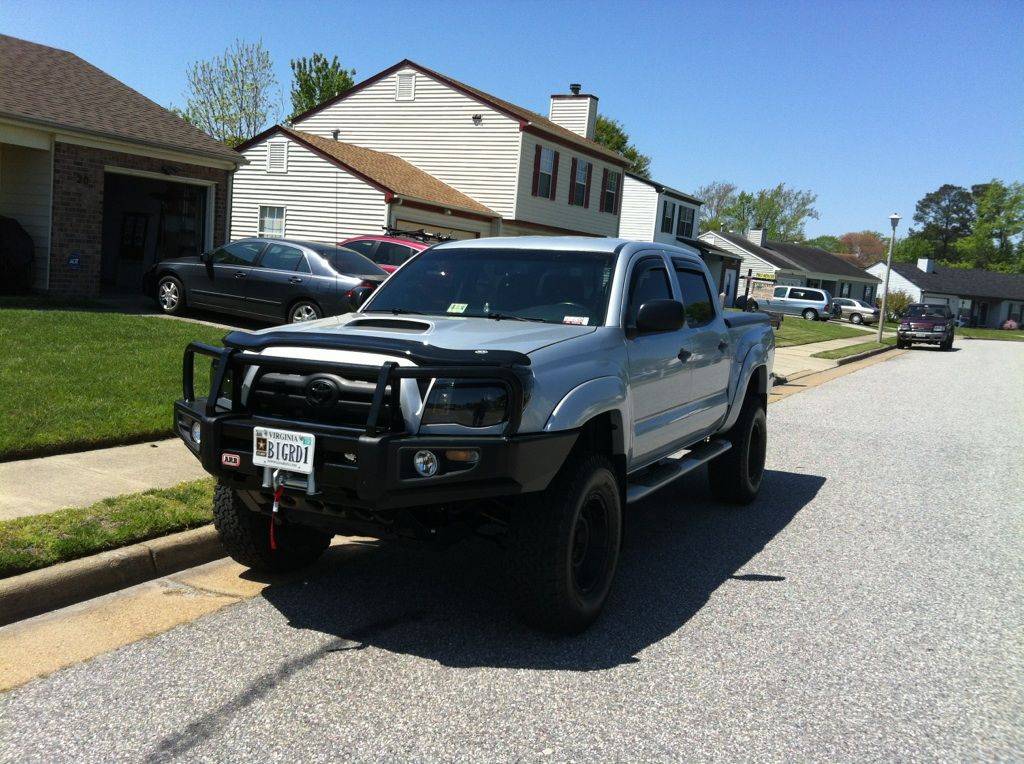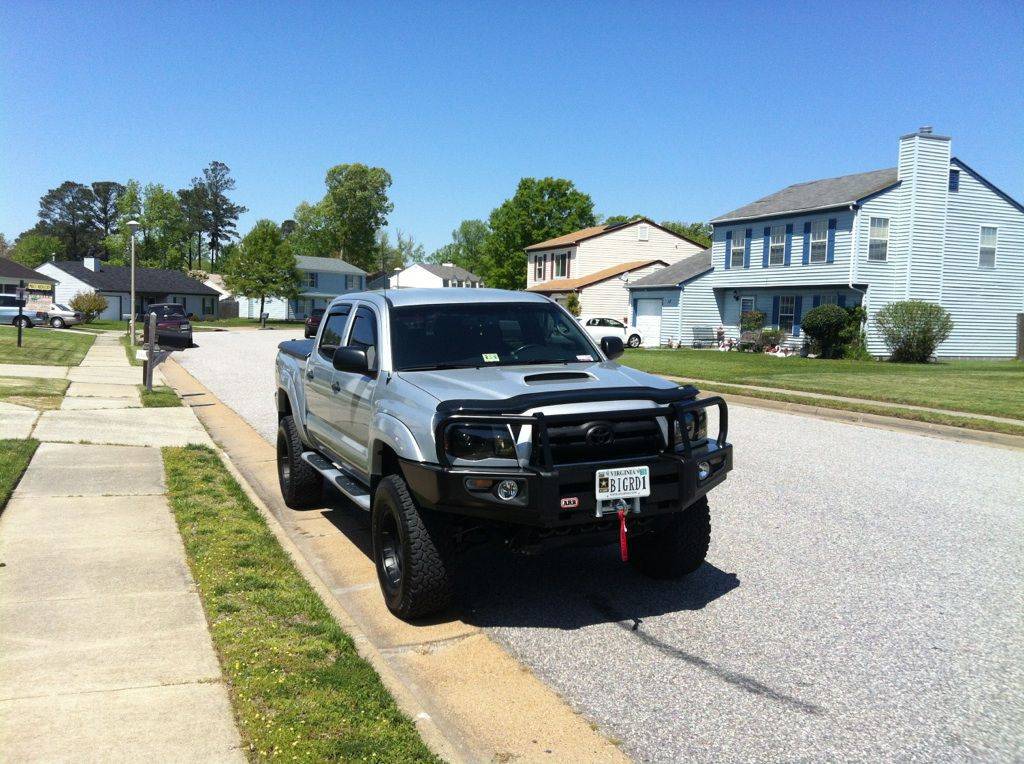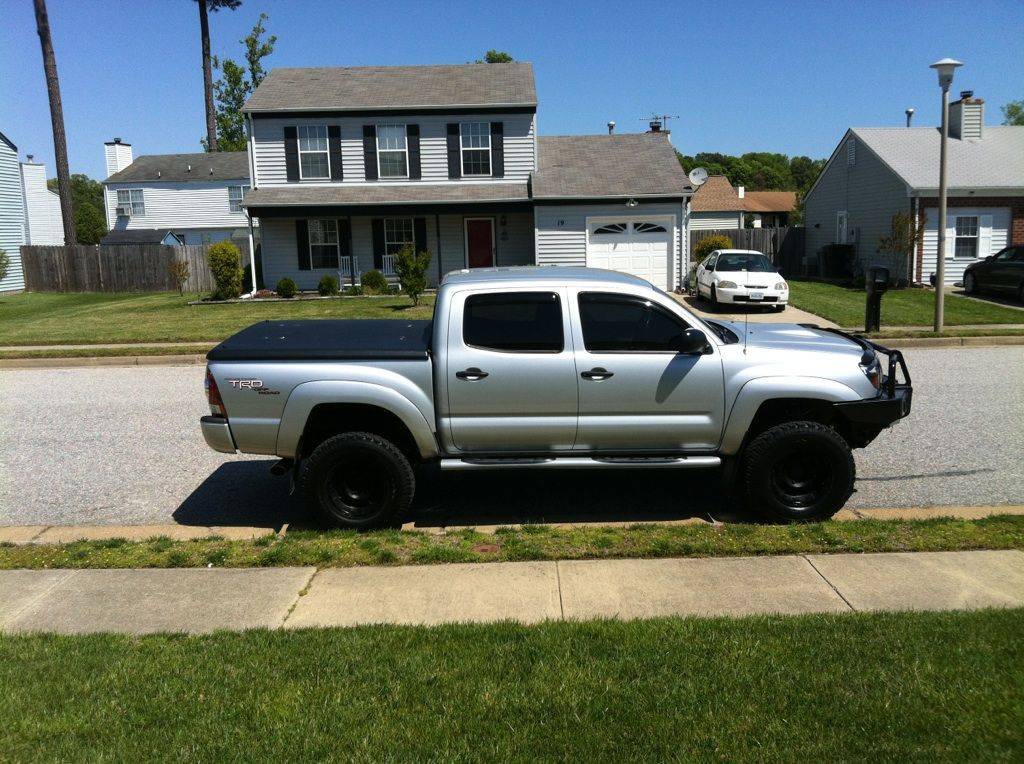 [/QUOTE]
[/QUOTE]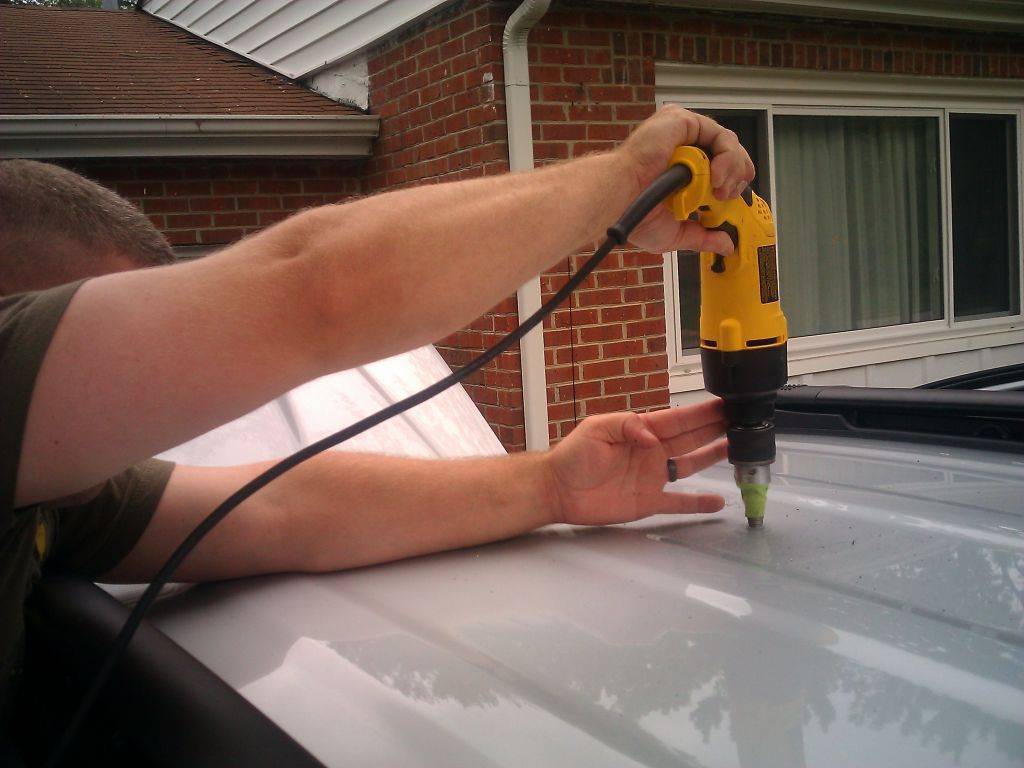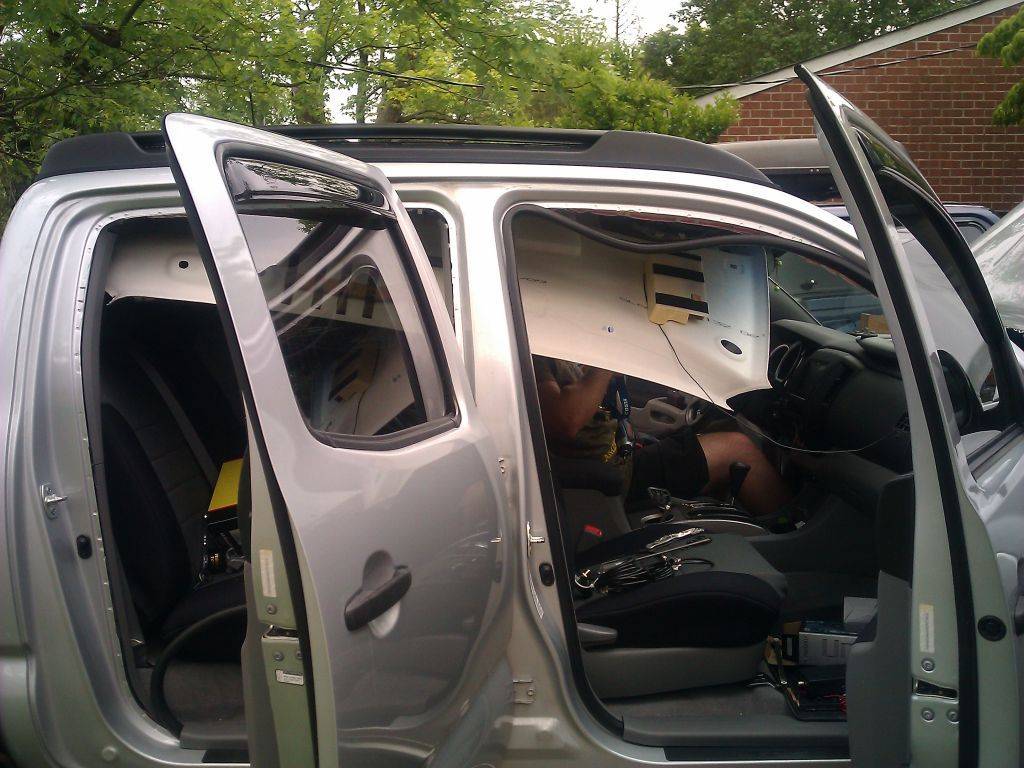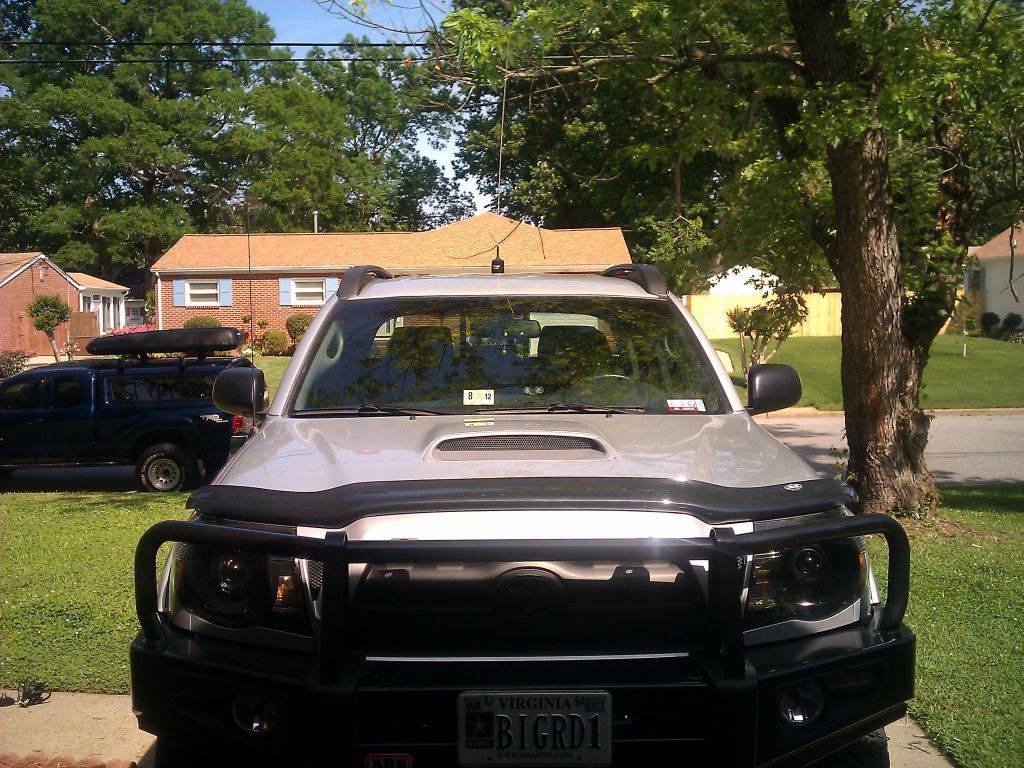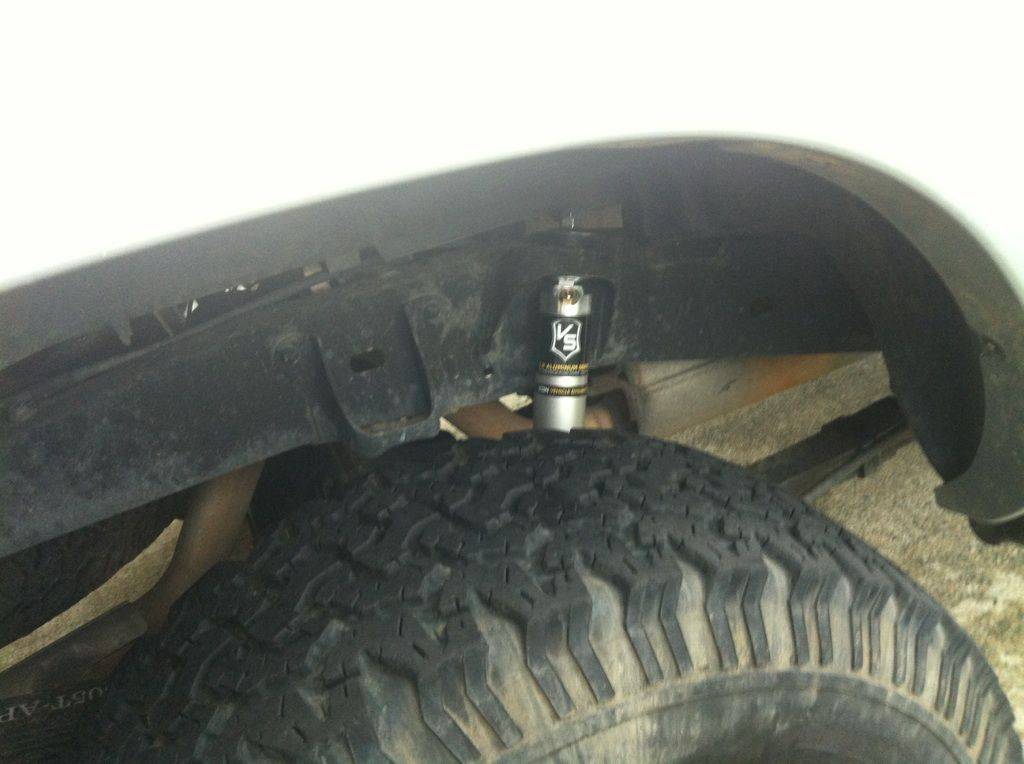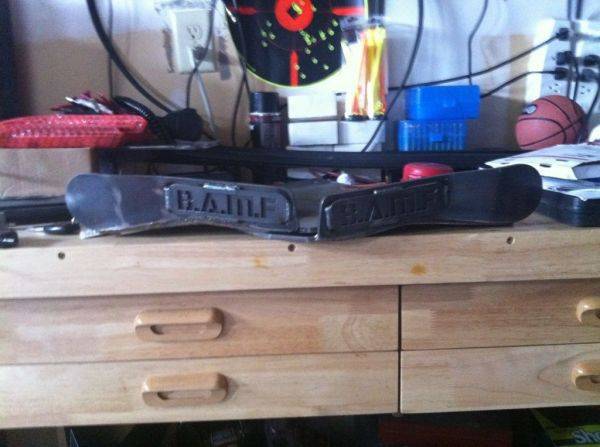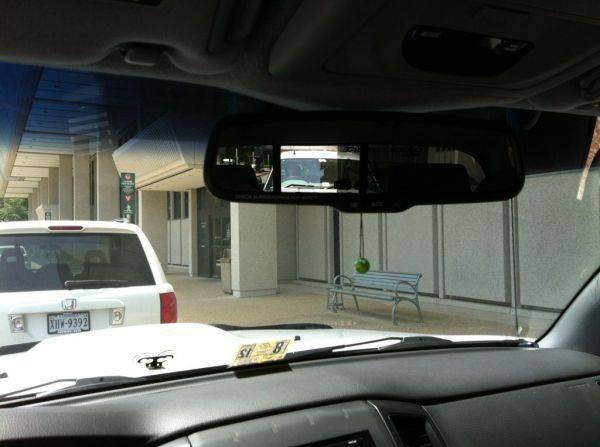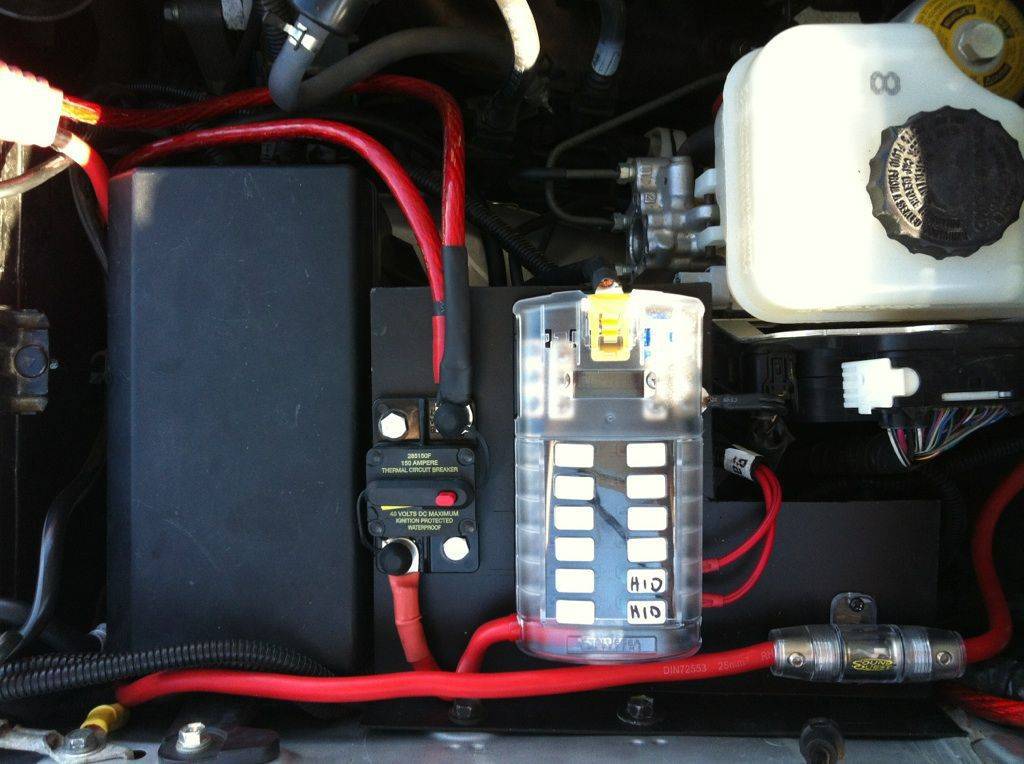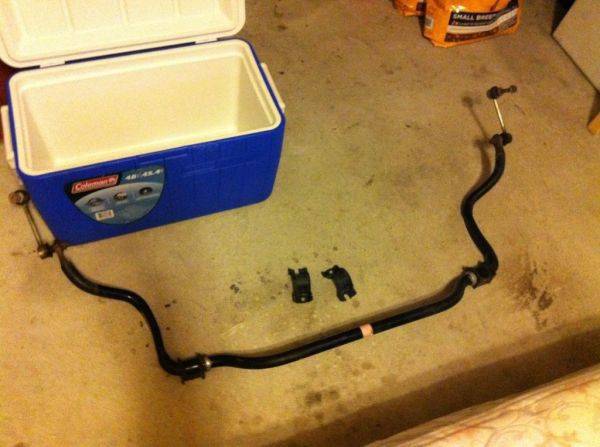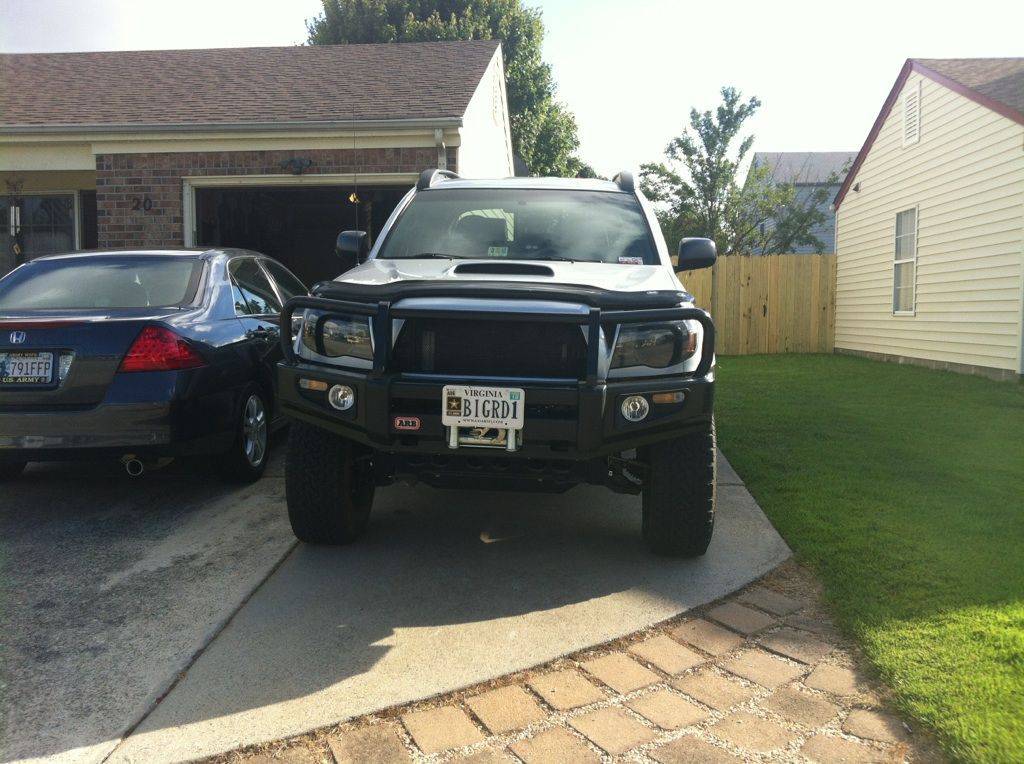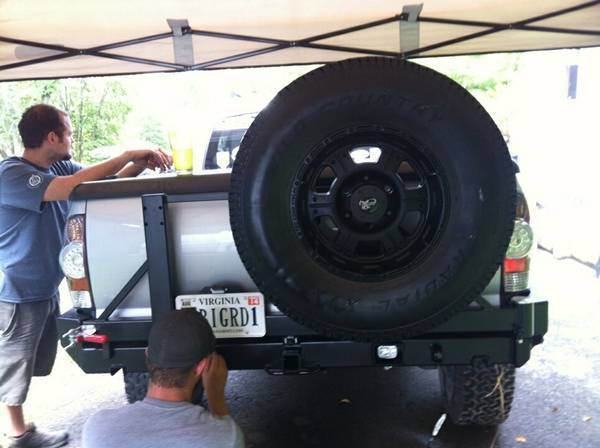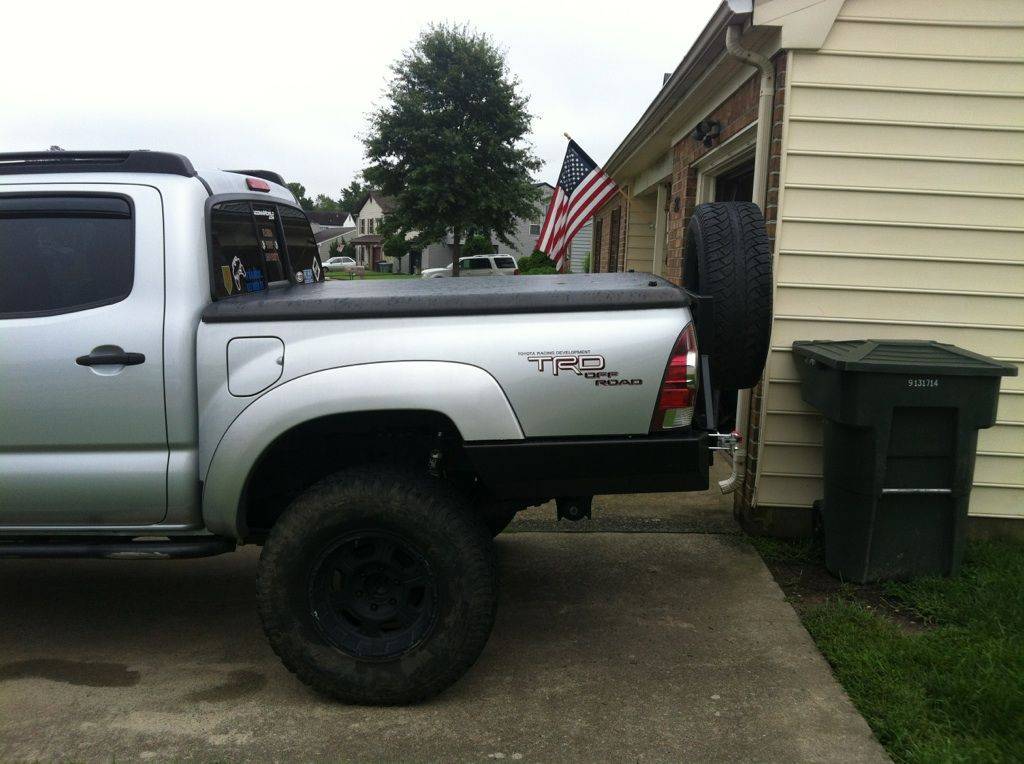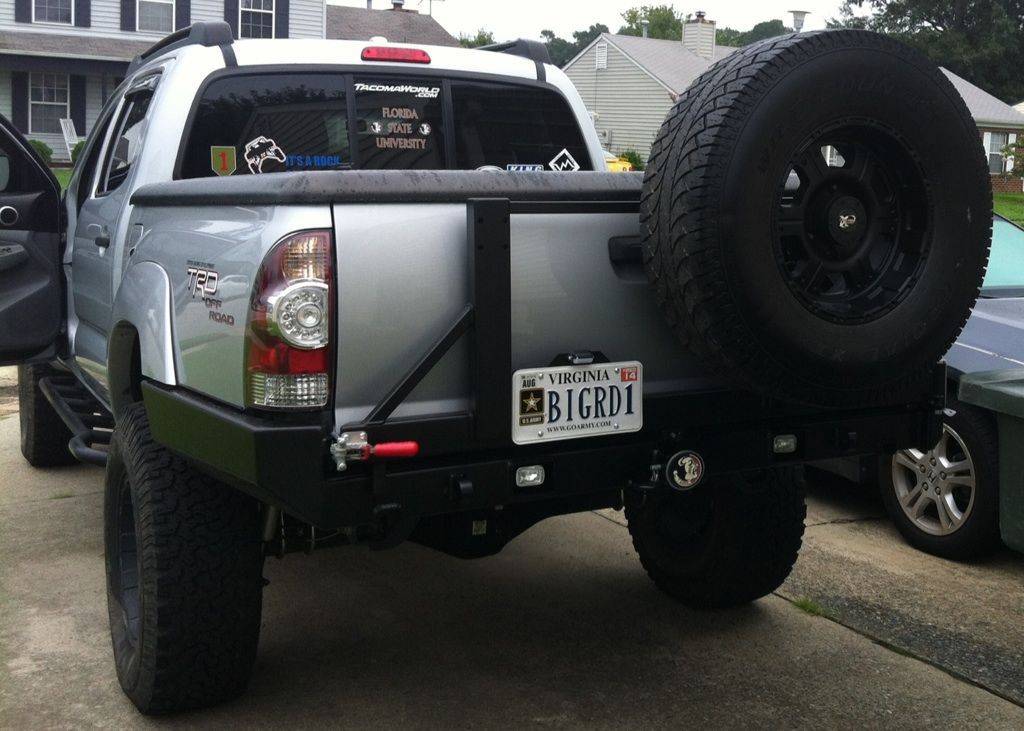 Thanks for looking...