Truck Stats-
Name: Corbin (My wifes choice- She names all the cars- I just drive them and do all the work on them)
2008 Access Cab- V6 with a 6 Speed Manual.
Radiant Red with Ash/Graphite Inside.
Purchased 23May08 with about 13 Miles-I put most of them there.
The First Photo- Tint Installed with a complete debadge.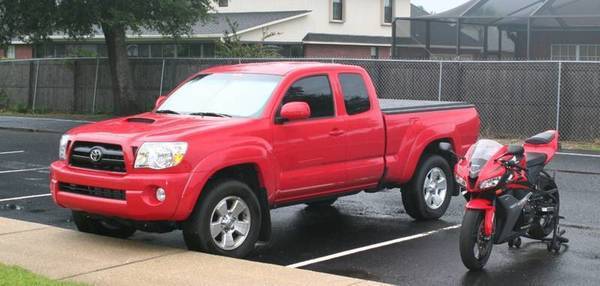 This Weekends Improvements-Look closely at the 5 piece grill install.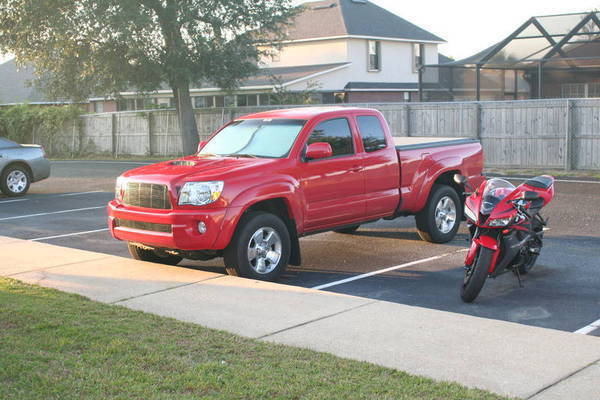 Up Close for the grill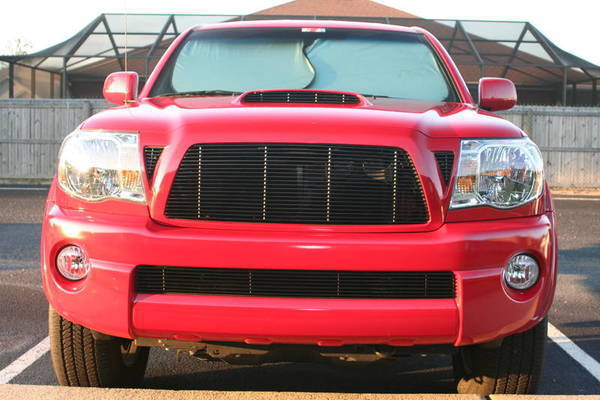 Next Up-DIY Black Rims.
and I need some opinions
BHLM or RHLM (That'd be RED HLM)- Take a look and tell me what you think (except for the part about my much my paint skills suck.)
BTW- not my truck- Borrowed the pic for the purpose of plotting the HLM.