Well I purchased my first truck January 31, 2011! and dont regret it one bit. Traded in my 06 VW GLI that I had for about a year or so.
'09 Pre Runner and had 23k on it when I picked it up, since then I've put about 7k on it. Great truck I love everything about it and I've got somee plans for it in the future.
How it sits as of now. Will have better updated pictures with the bestop and windows and satoshi as well.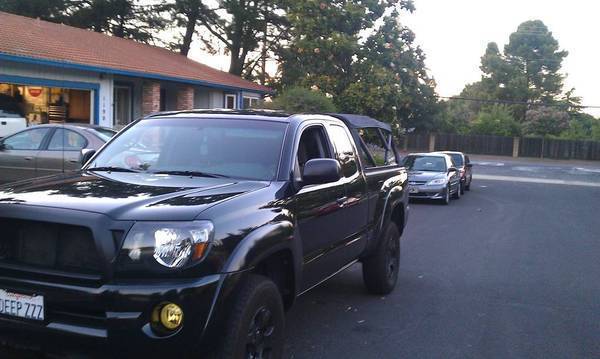 First picture I took of it when it was completely stock. Ya those are some weak 245's on it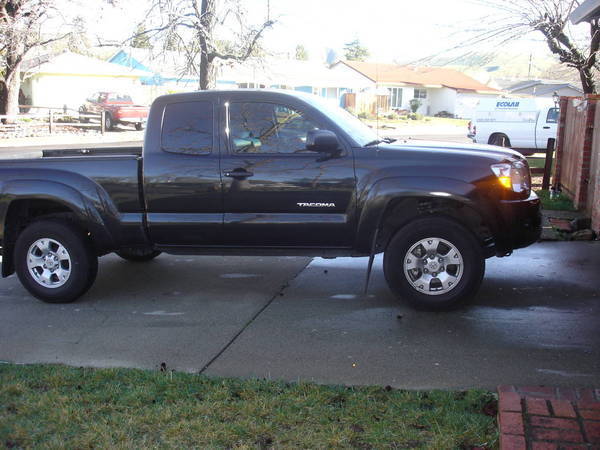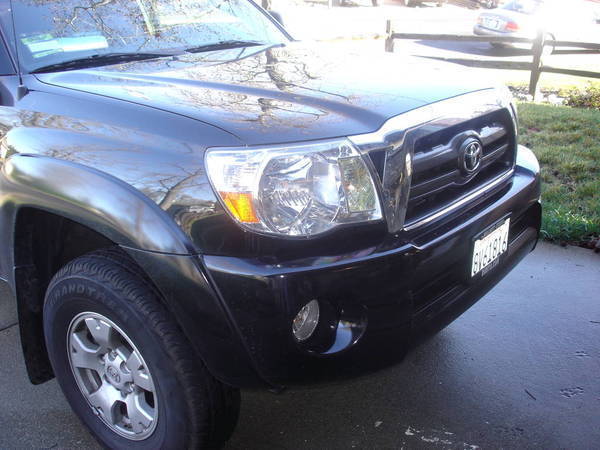 First mod I did was removing some of the emblems. Looking back I wish I left Pre Runner on but too late because I'm pretty sure I lost it now.
Next was painting the emblems semi gloss black.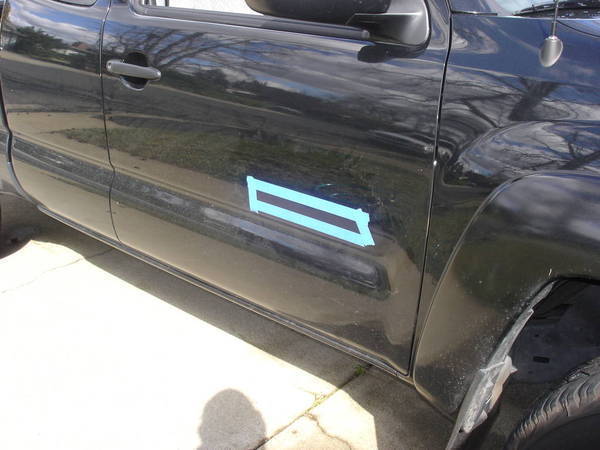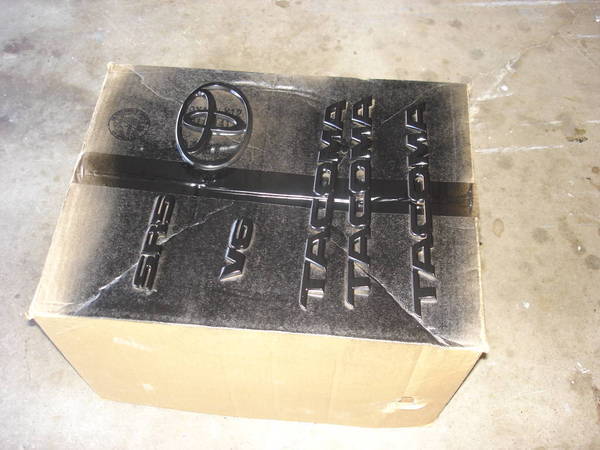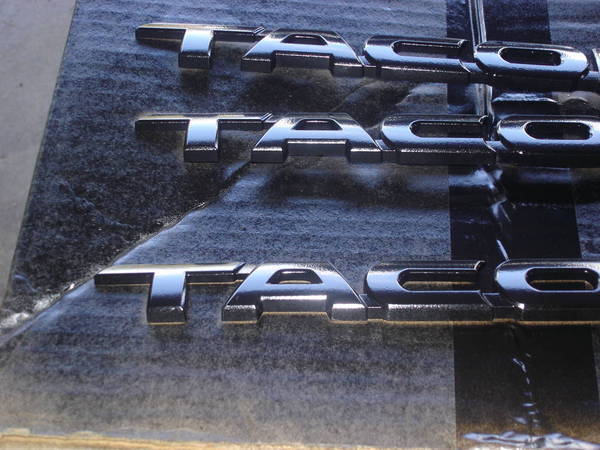 Next step was attempting to color match the grill. Unfortunately it didnt turn out perfect. Wanted more of a gloss look but came out more like a flat or a satin. Got all the painting materials from a local automotive paint specialist who mixed the factory color BSP in a can for me.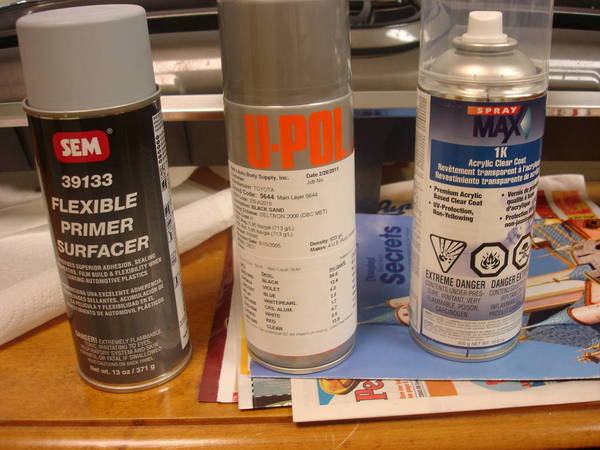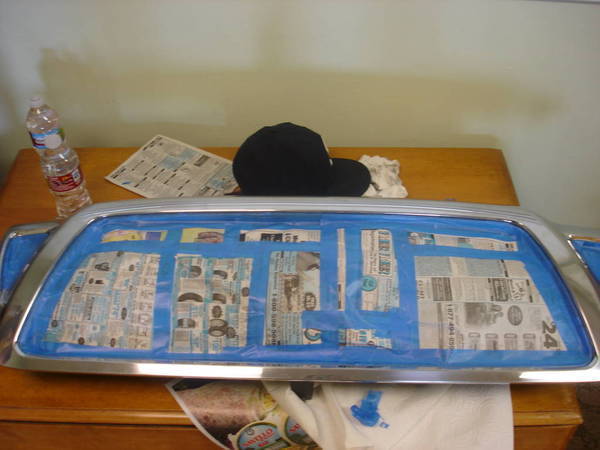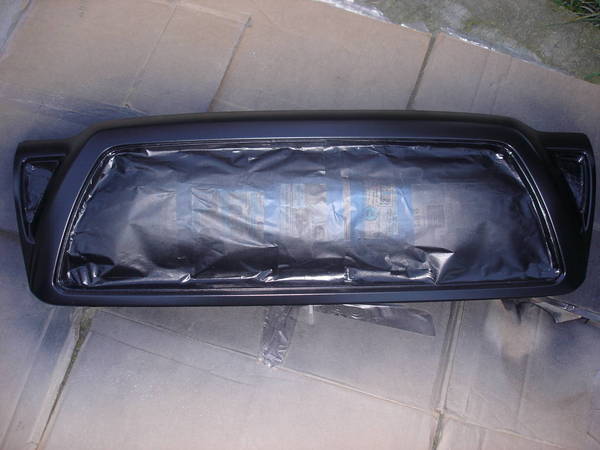 Same day I decided to do the BHLM, turned out good but shouldnt have sprayed the covers that go over the turn signals.....only regret. Need to redo the BHLM anyways because it's starting to flake for some reason.
Finished product with both installed.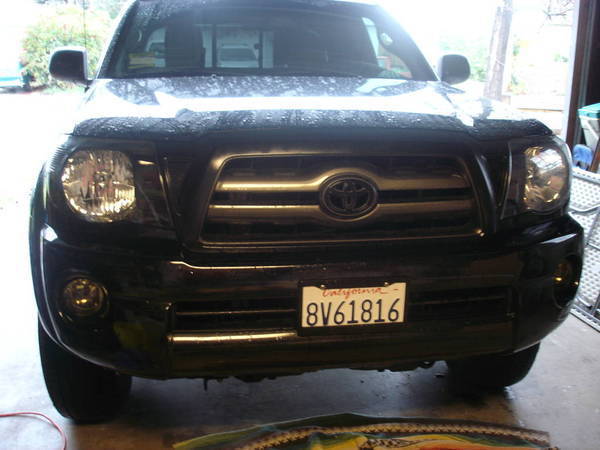 Decided I had to do the rims. Plastidipped them instead of using other paint because I wanted something more temporary since I'm getting some BFG AT KO's soon and dont want the shop chipping the paint and having to redo the wheels.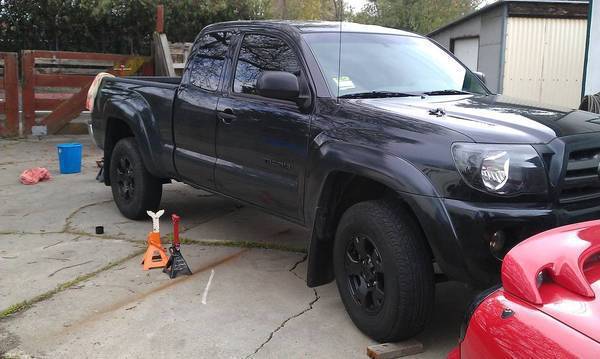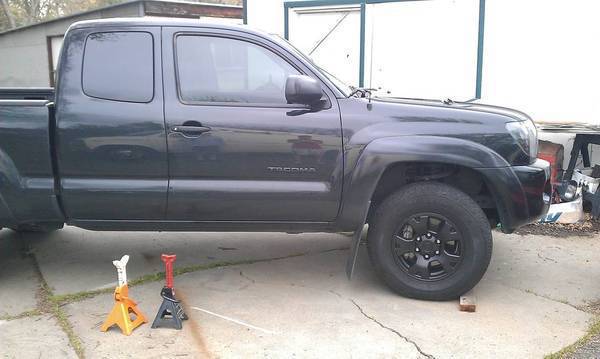 Started getting addicted to the Plasti Dip....
Not proud of that.... Ended up doing the rear bumper and turned out pretty good. Got the look I was going for.. More black more black more black.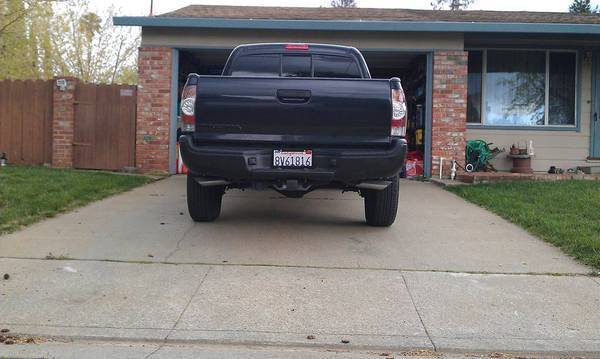 After that was the mud flap removal mod..INTENSE.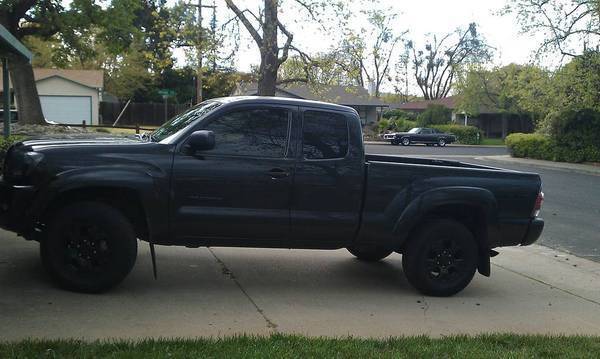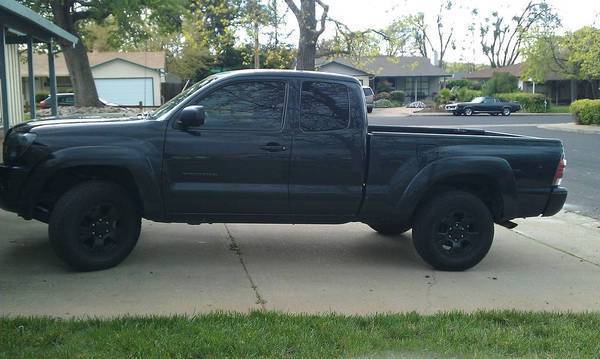 Picked up some 8k HID's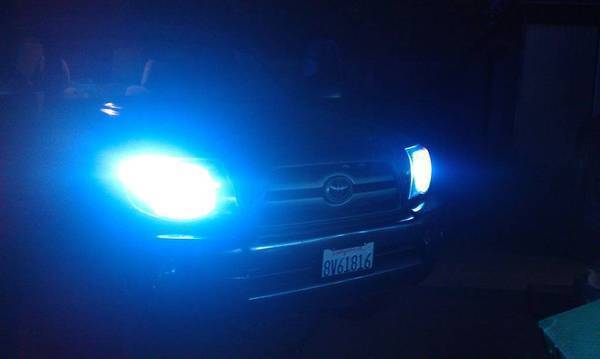 Ordered some tail light tint covers, then sold them a week later.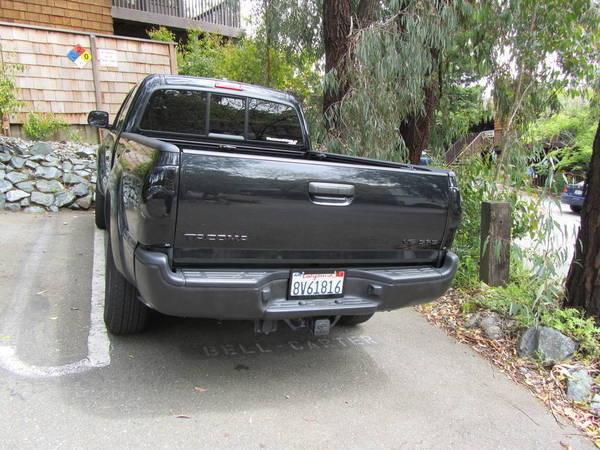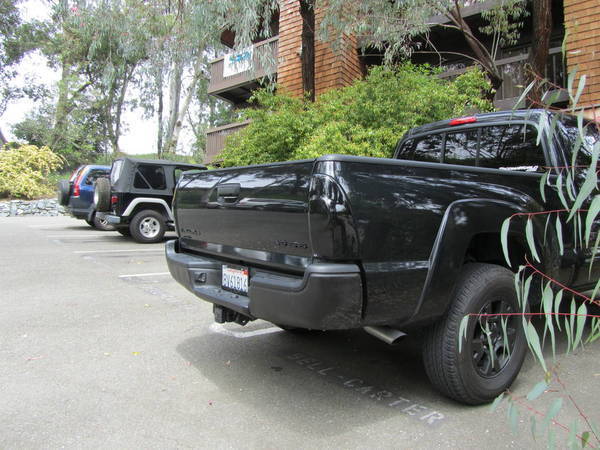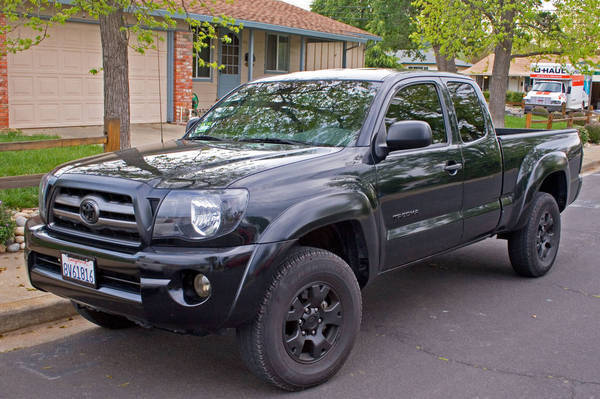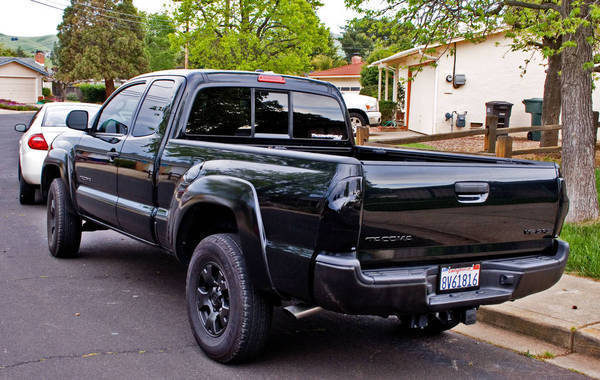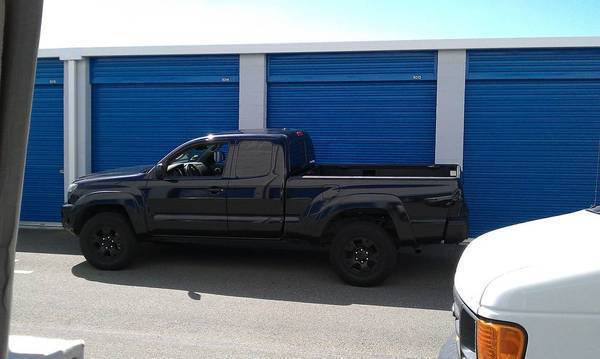 Update
Ordered a new seat of Revotec BHLM headlights and have had no issues so far with fogging or anything like that.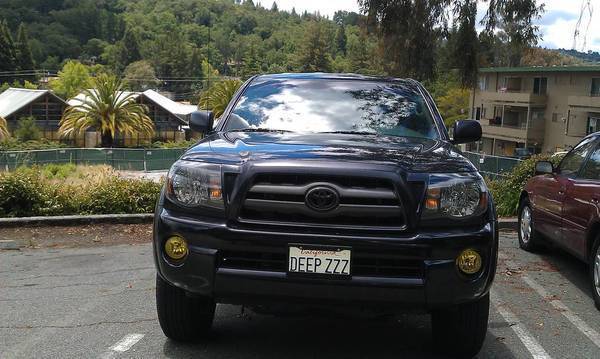 Also purchased the Bestop Supertop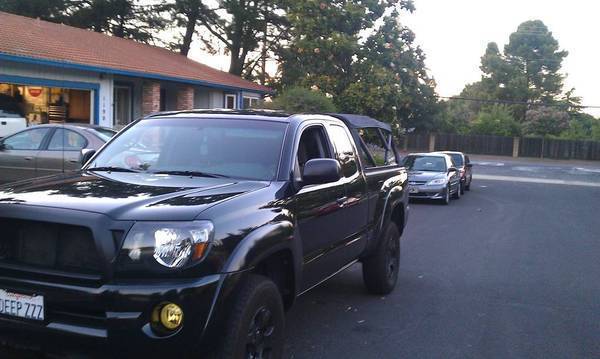 Decided to put some insulting foam around the poles so there isnt as much metal contact on the windows themselves. Still have yet to put the windows on and see if the insulation makes it bulge out too far.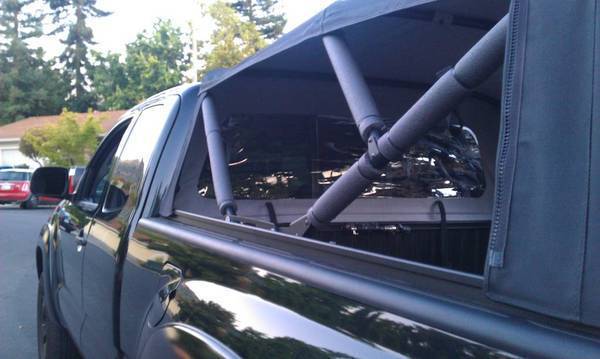 Went ahead and did the Satoshi as well. Have some temporary mesh on it right now. Plan on ordering some mesh from HomerTaco in the coming months once my financials are back in order as well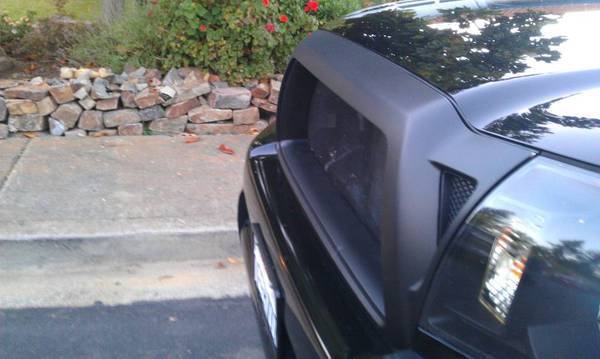 and decided to spray the fogs yellow, love the look.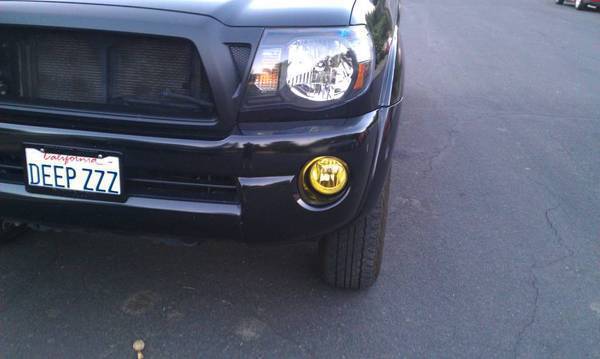 Within the next couple months I should have new mesh for the satoshi, and since the birthday is coming up hopefully I'll be ordering my lift kit soon. Who know's though
.