I have meant to make a post about this just for information sake encase there is anyone else out there interested in taking the road less traveled to pinch a few pennies.
Here is my introduction:
I grew up with a reg. cap '94 two wheel drive ranger starting when I was 16. I always wanted a 4x4 Tacoma and after saving for many years I finally got my truck.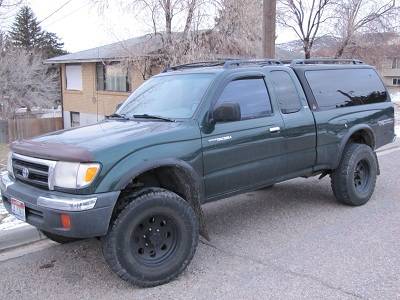 It was a great truck and I thought I would never sale it in a million year. Then the classic story of boy meets girl, and before you know it I was a married man with a son on the way. Well, the good new is I drove my son home from the hospital in my trusty old truck but it was clear I needed a bigger back seat.
After a bunch of research and planning later I learned all about salvage auto actions and ended up picking this beauty up from a copart yard in Boise, ID.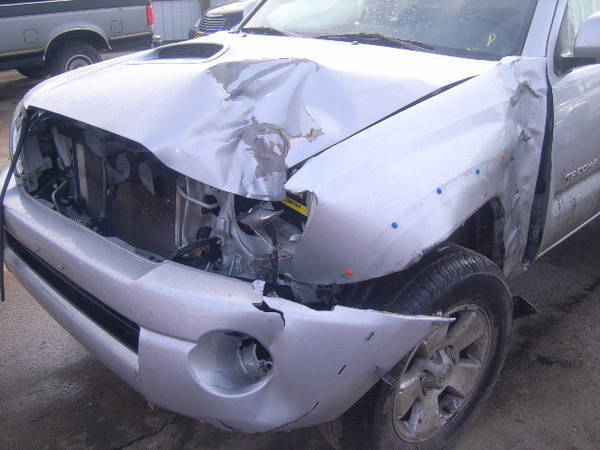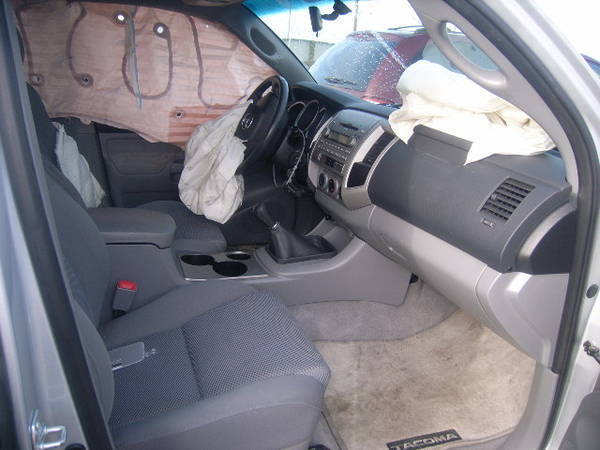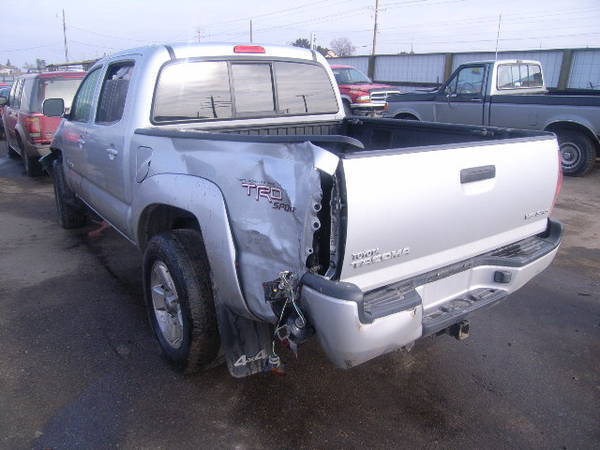 Wow she looks bad.
Let me lay out some of the specifics:
Plus Side
Cost - $7,200 out the door including broker and copart fees
Frame and drive train - all intact and undistorted. I could have theoretically drove it out of the yard but my home was about 250 miles away so I ended up towing to back with my friends F-150 (Would not do that again, it was pretty scary and thank God it did not snow)
TRD Sport - Comes with the Street package interior and JBL sound System, The usual Bells and Whistles.
83K miles compared to my old truck which had 175K
4 doors in good shape
Its a Tacoma!
Bad Side
Airbags - single handedly the most expensive part of the repairs.
Body Work - There is one dent just above the driver rear door and one dent just above the passenger front door that will require some body work. all other dents will replace with new panels. But as you will see later some of them will require work as well.
I will add in my next post some of the things I watch out for when sizing up a potential buy from a salvage auction. Just to give a fast forward look at where I am at with the truck now, here is the most recent picture as of 4/12/13